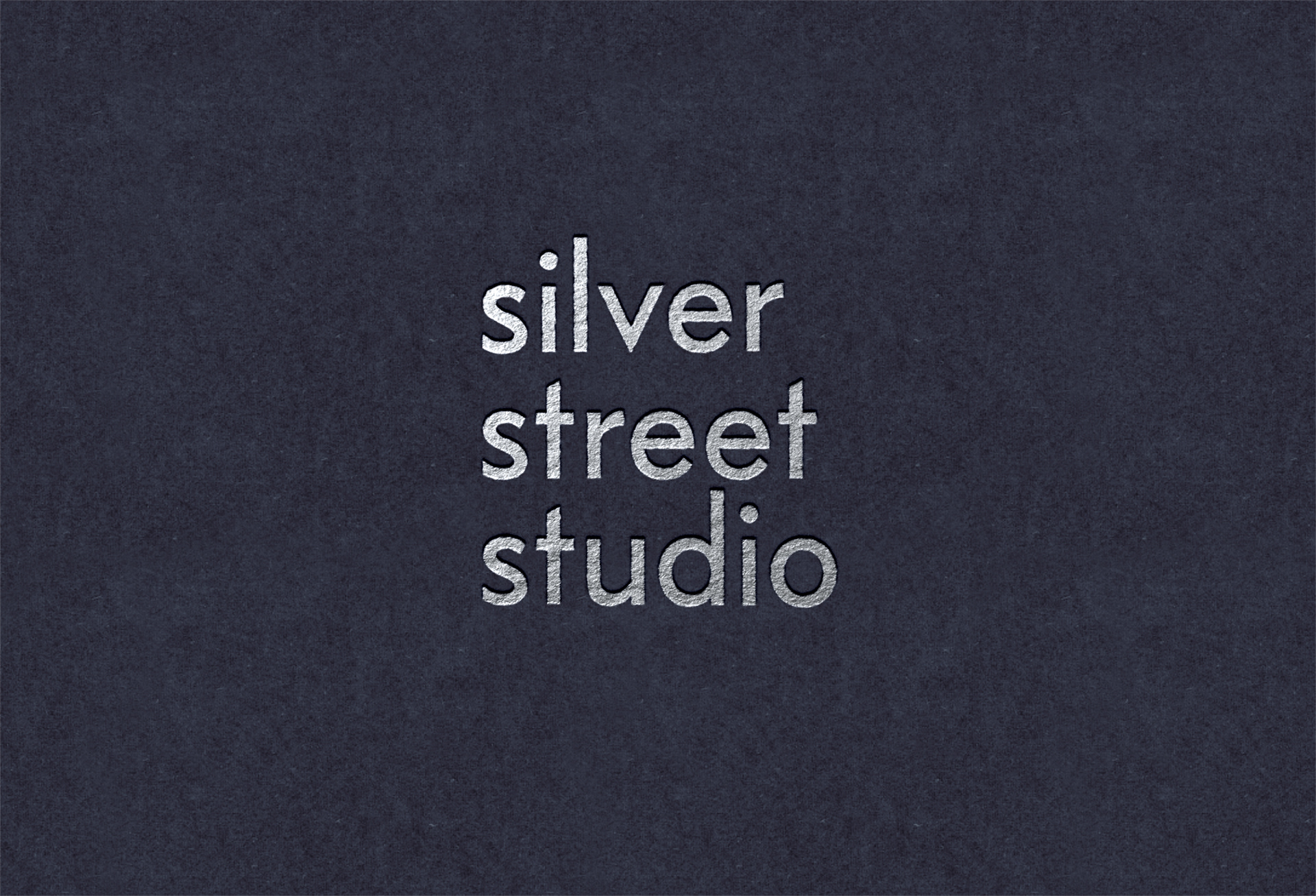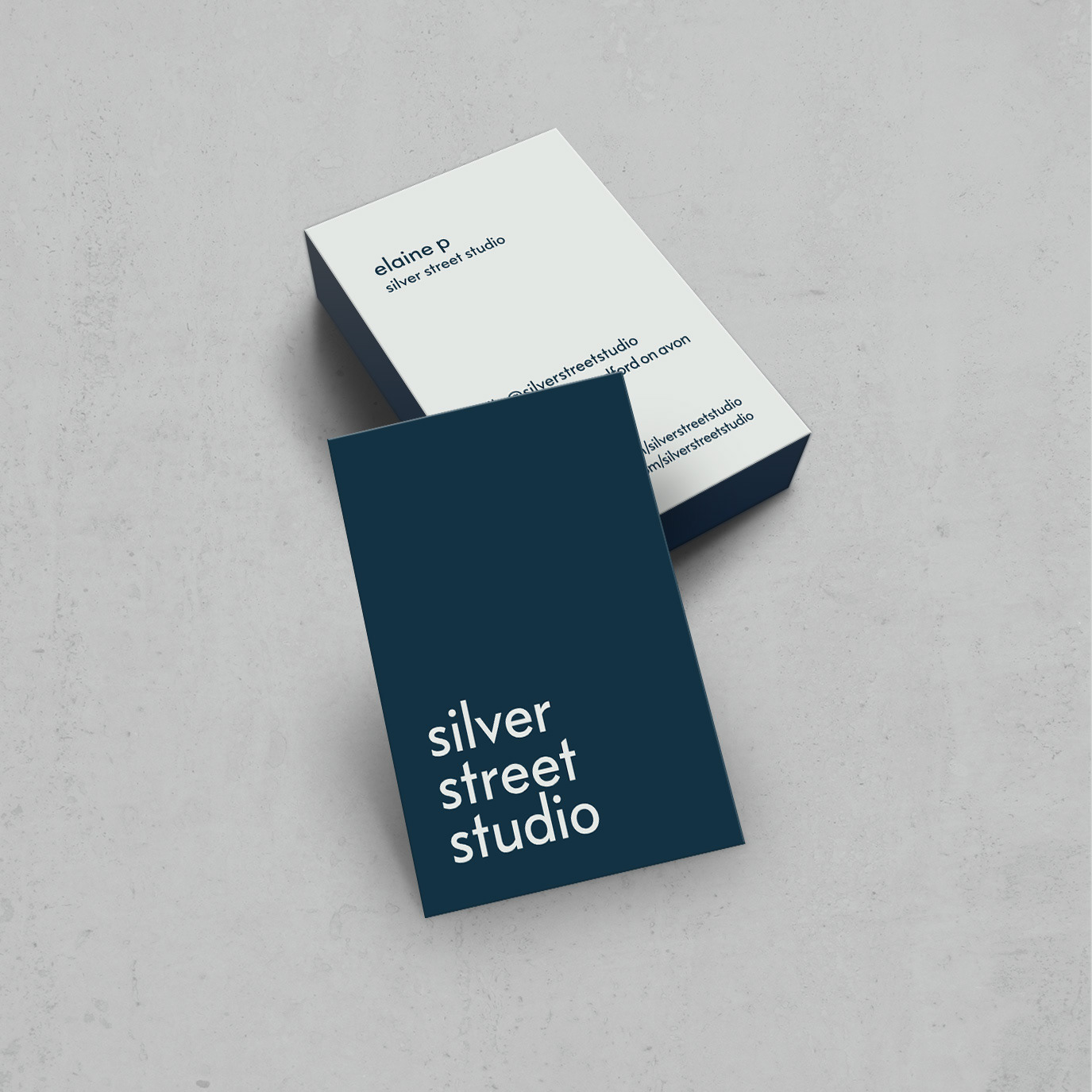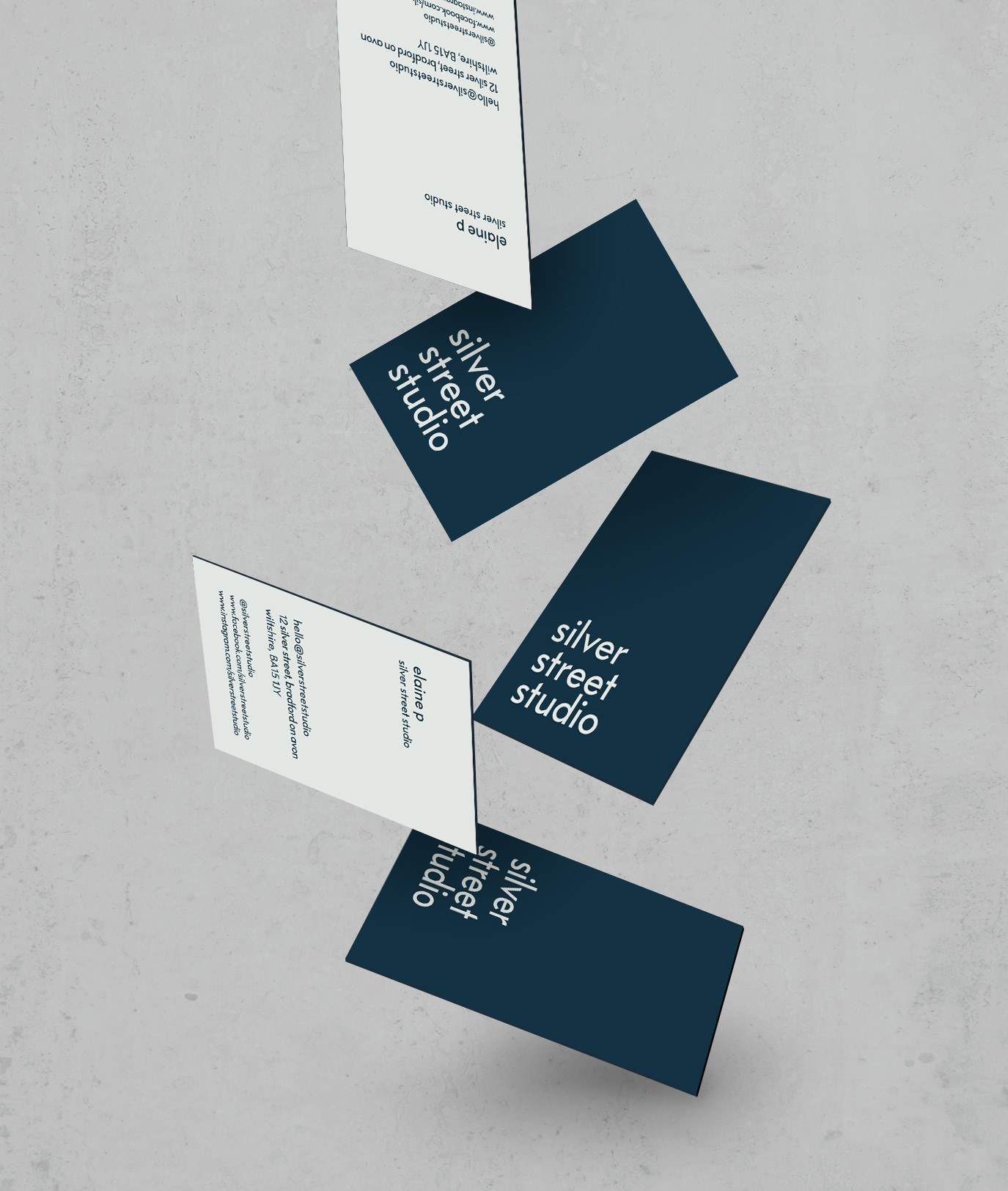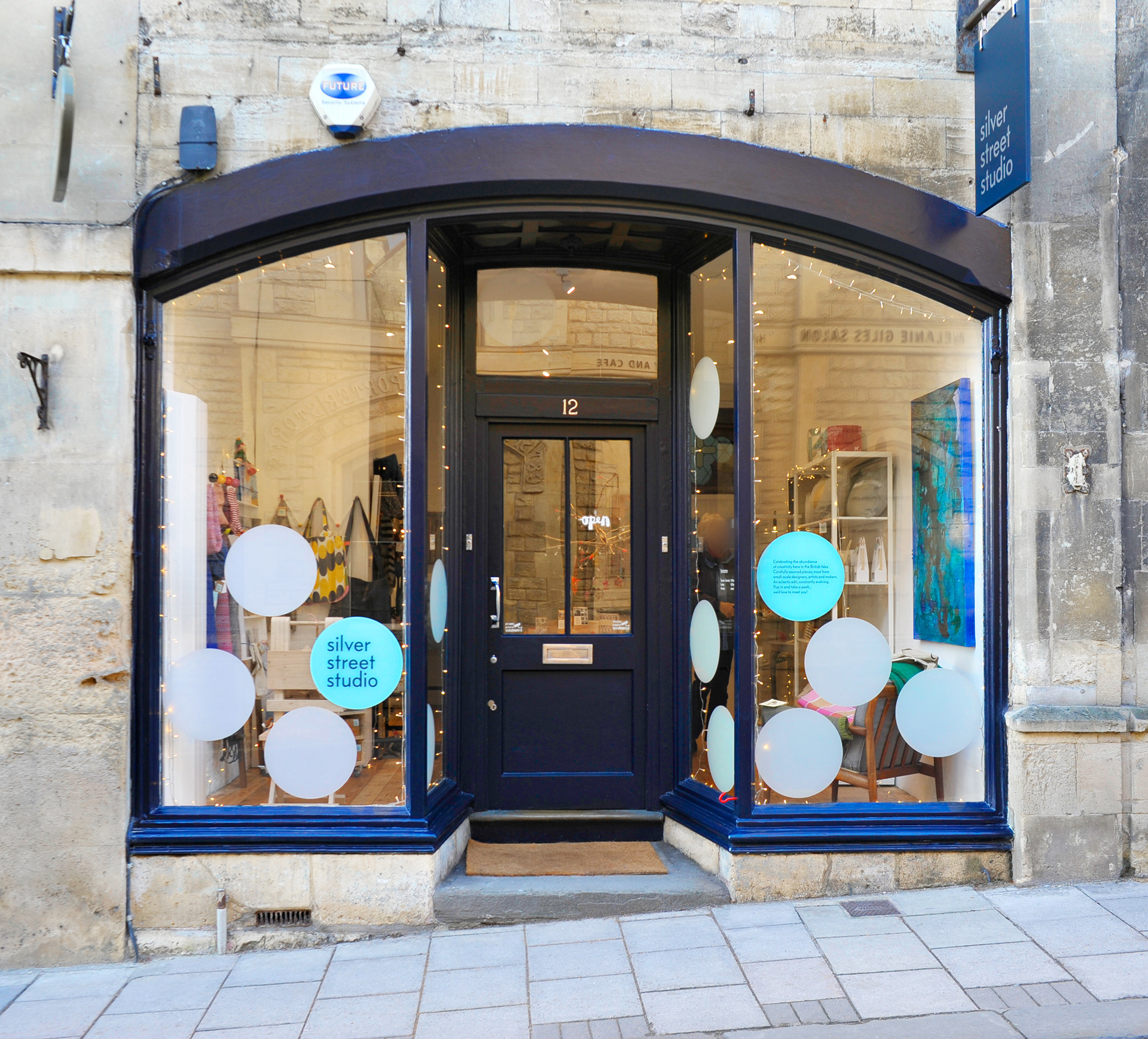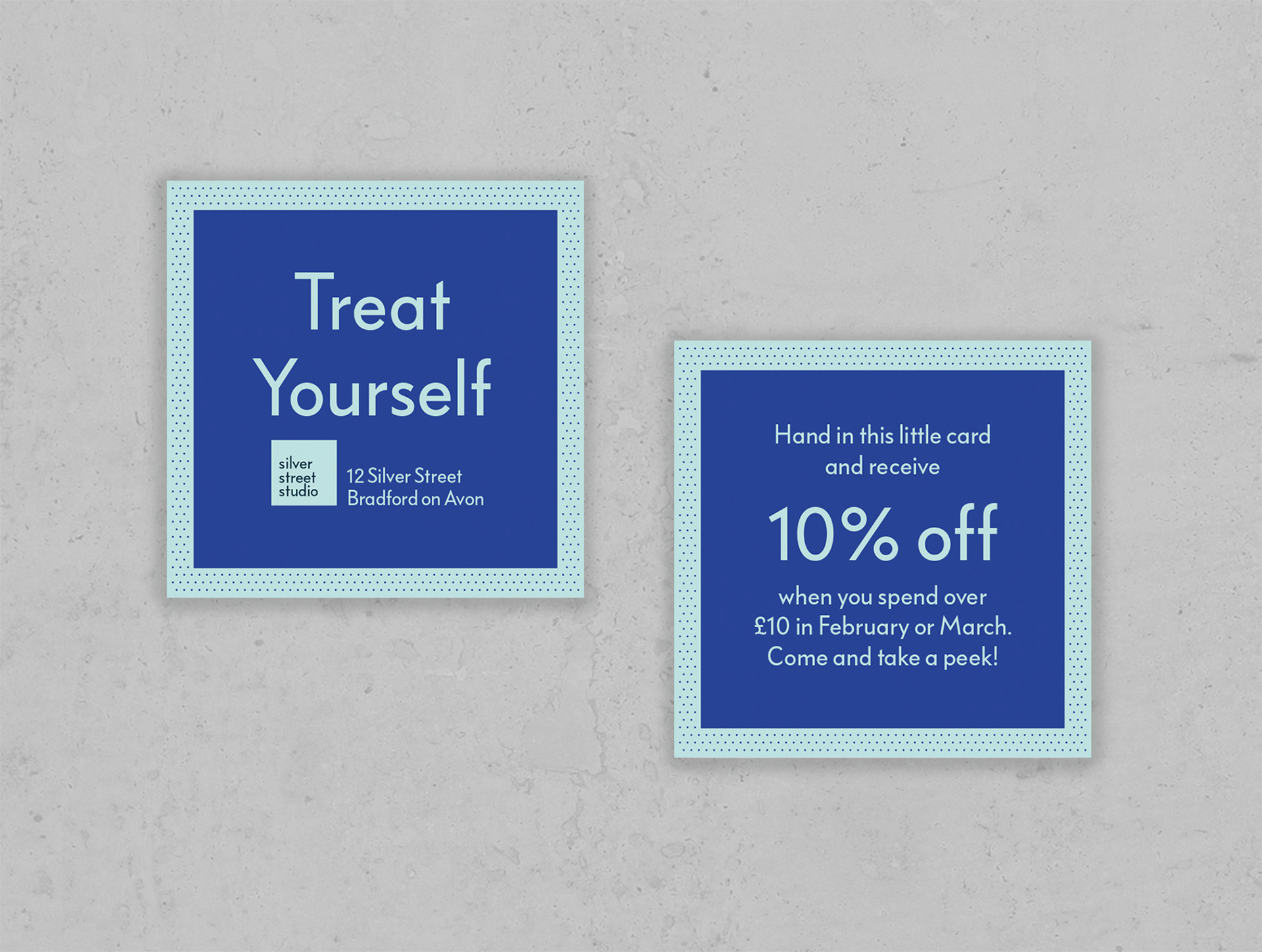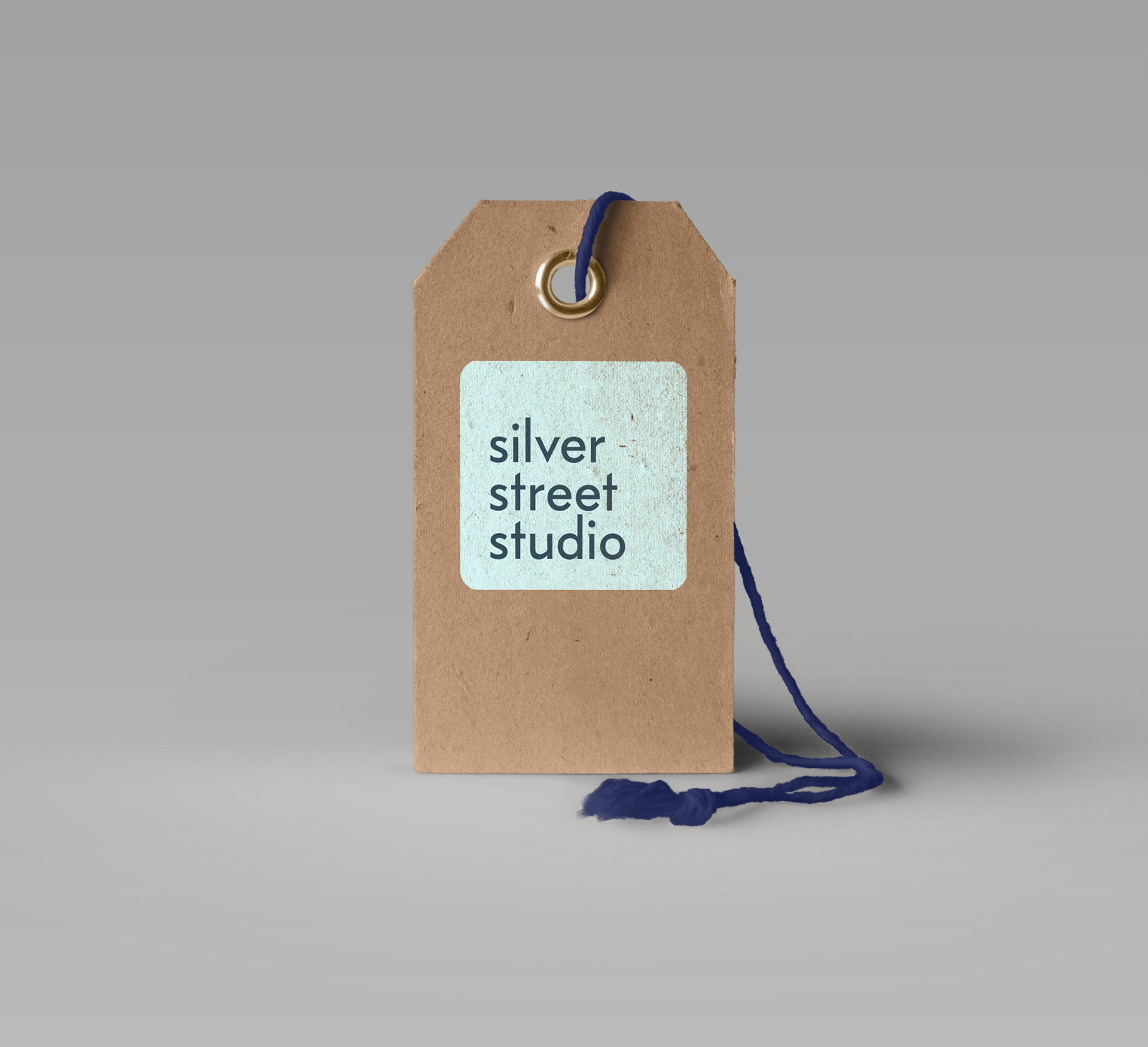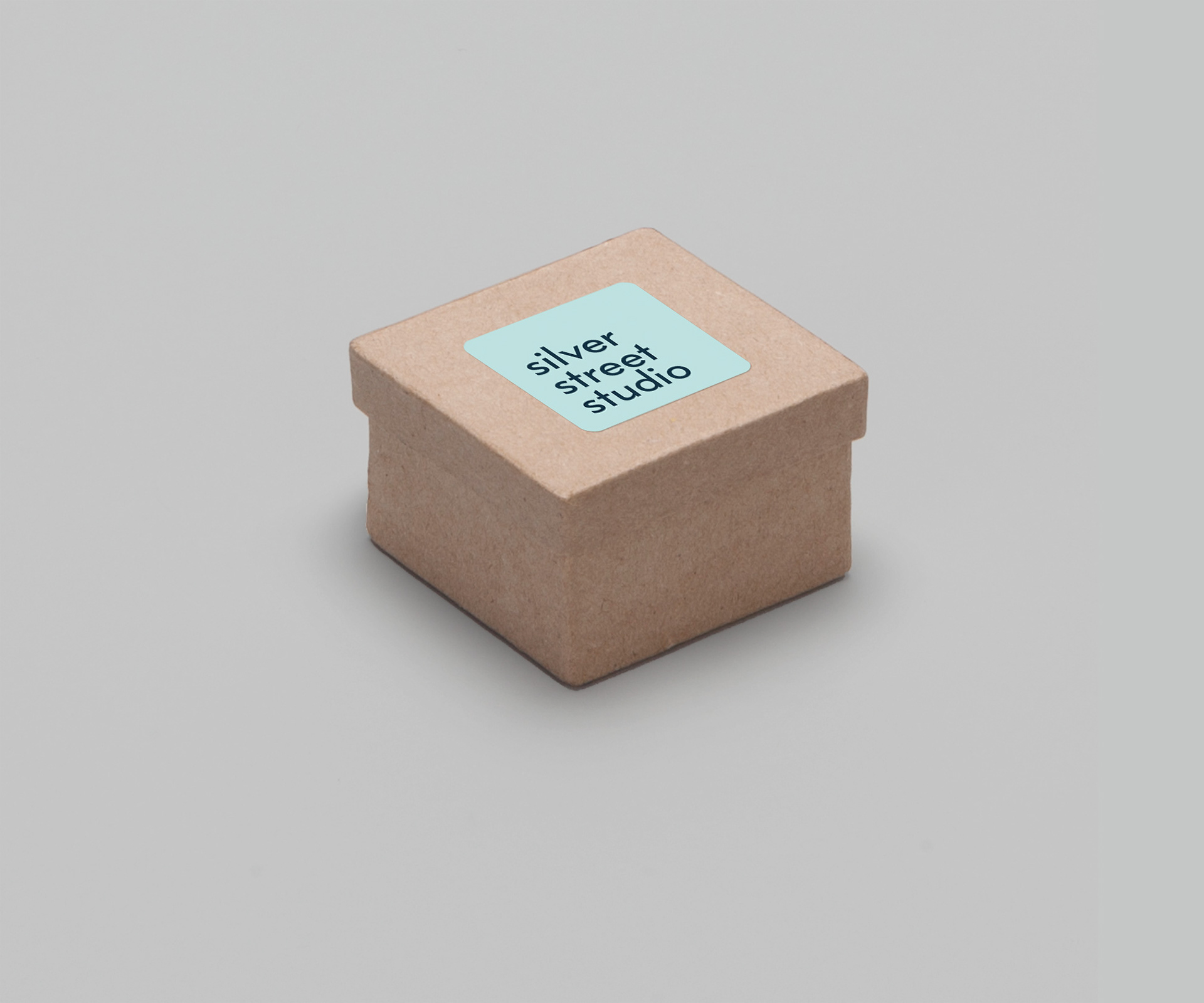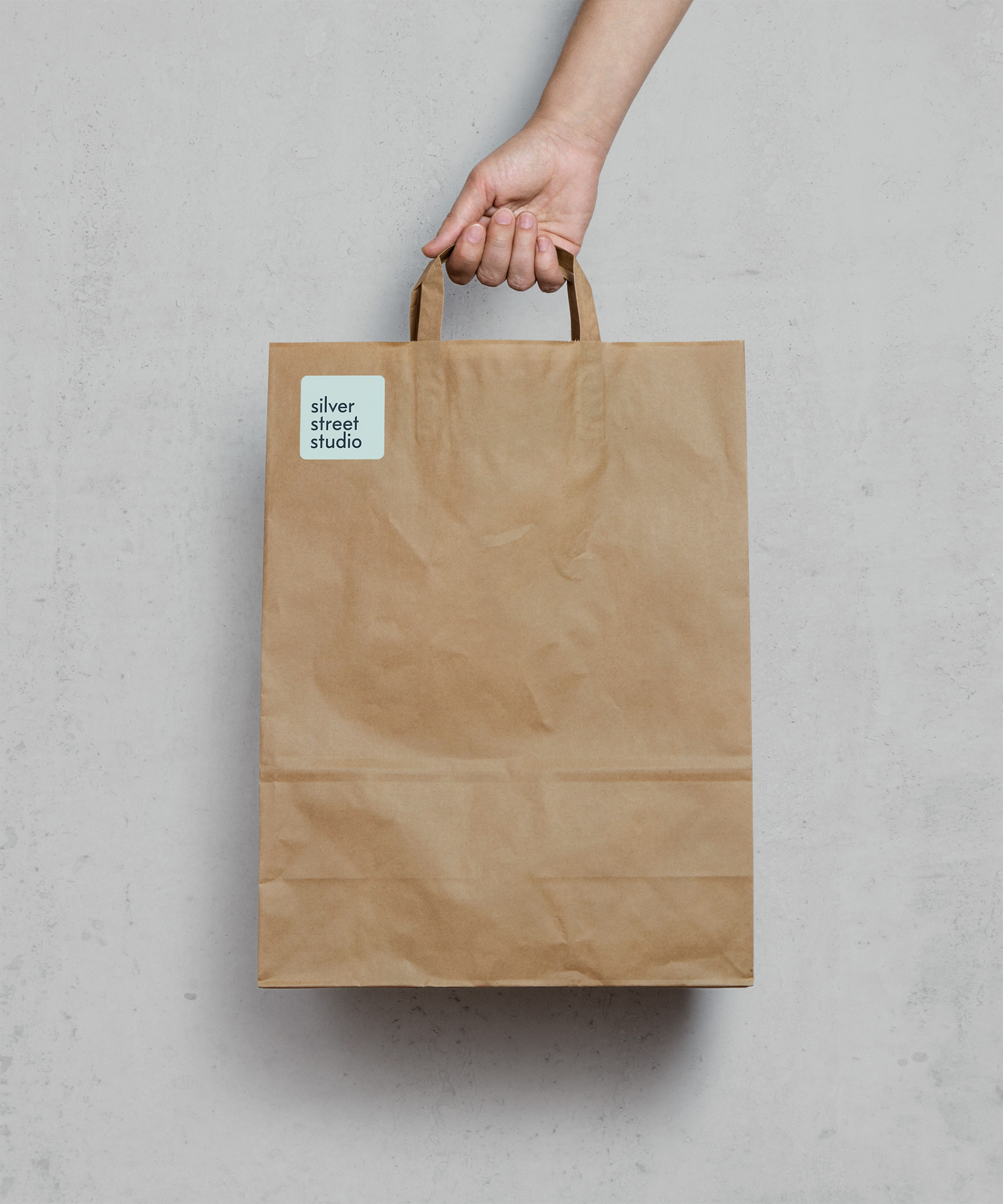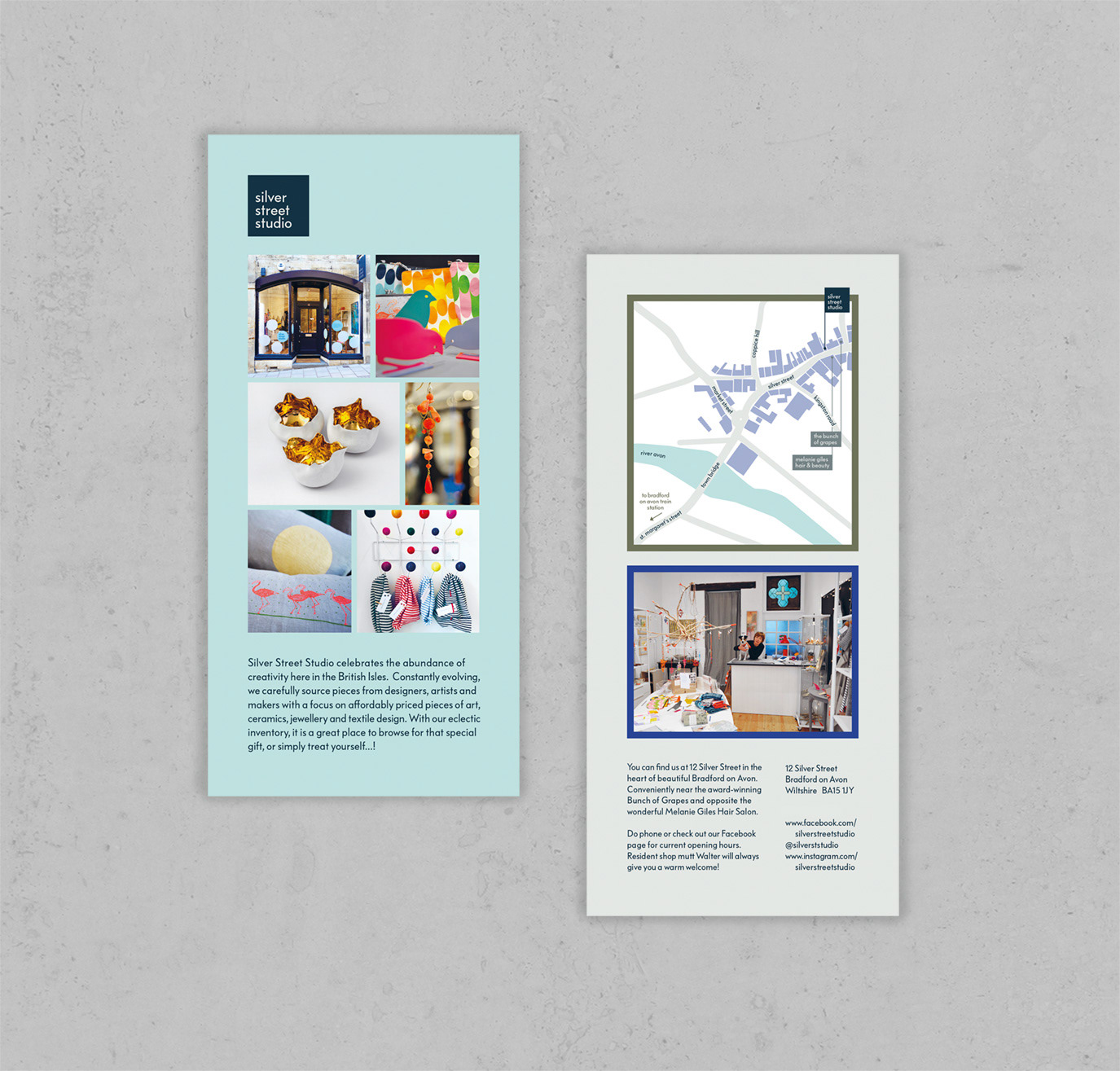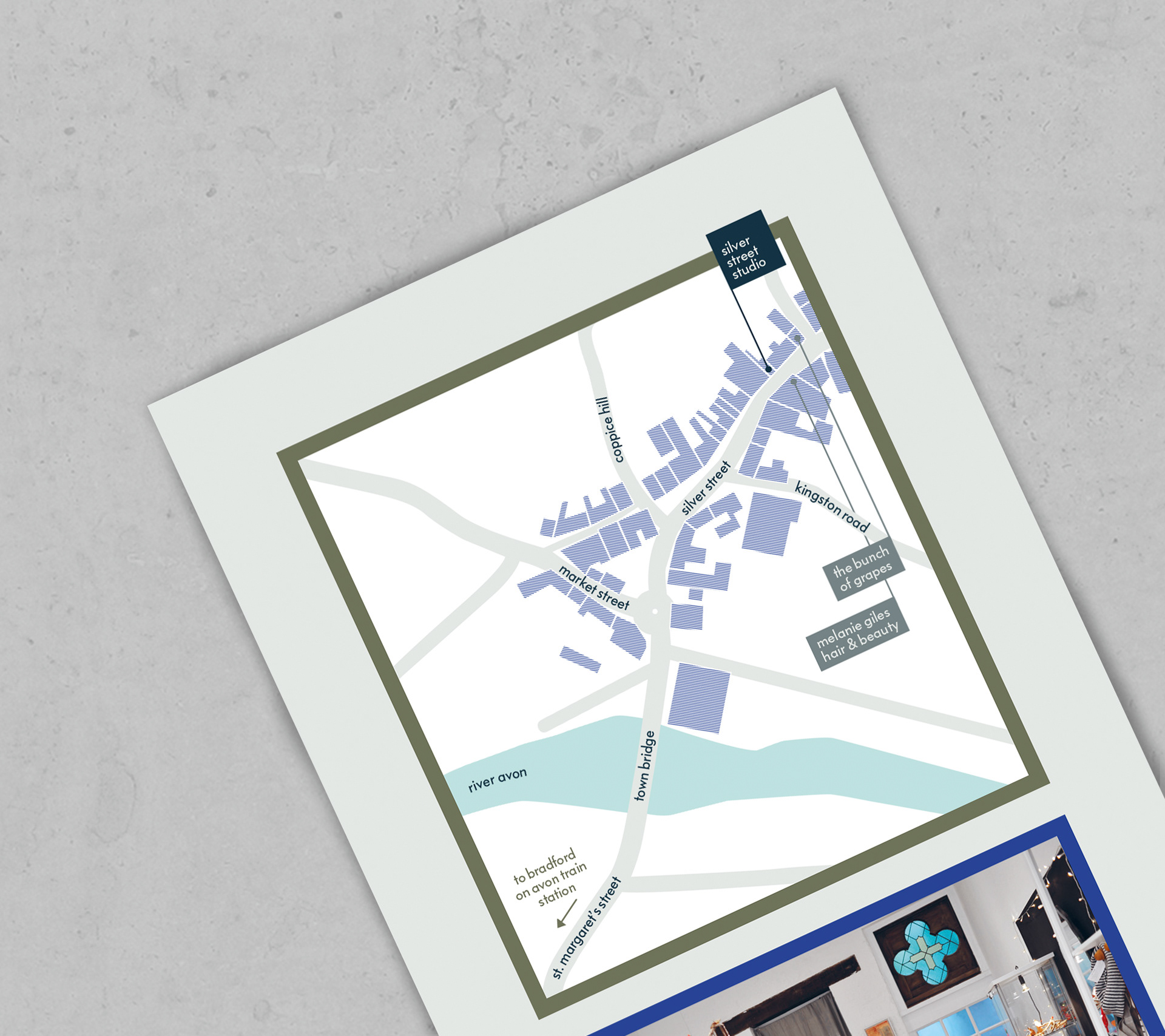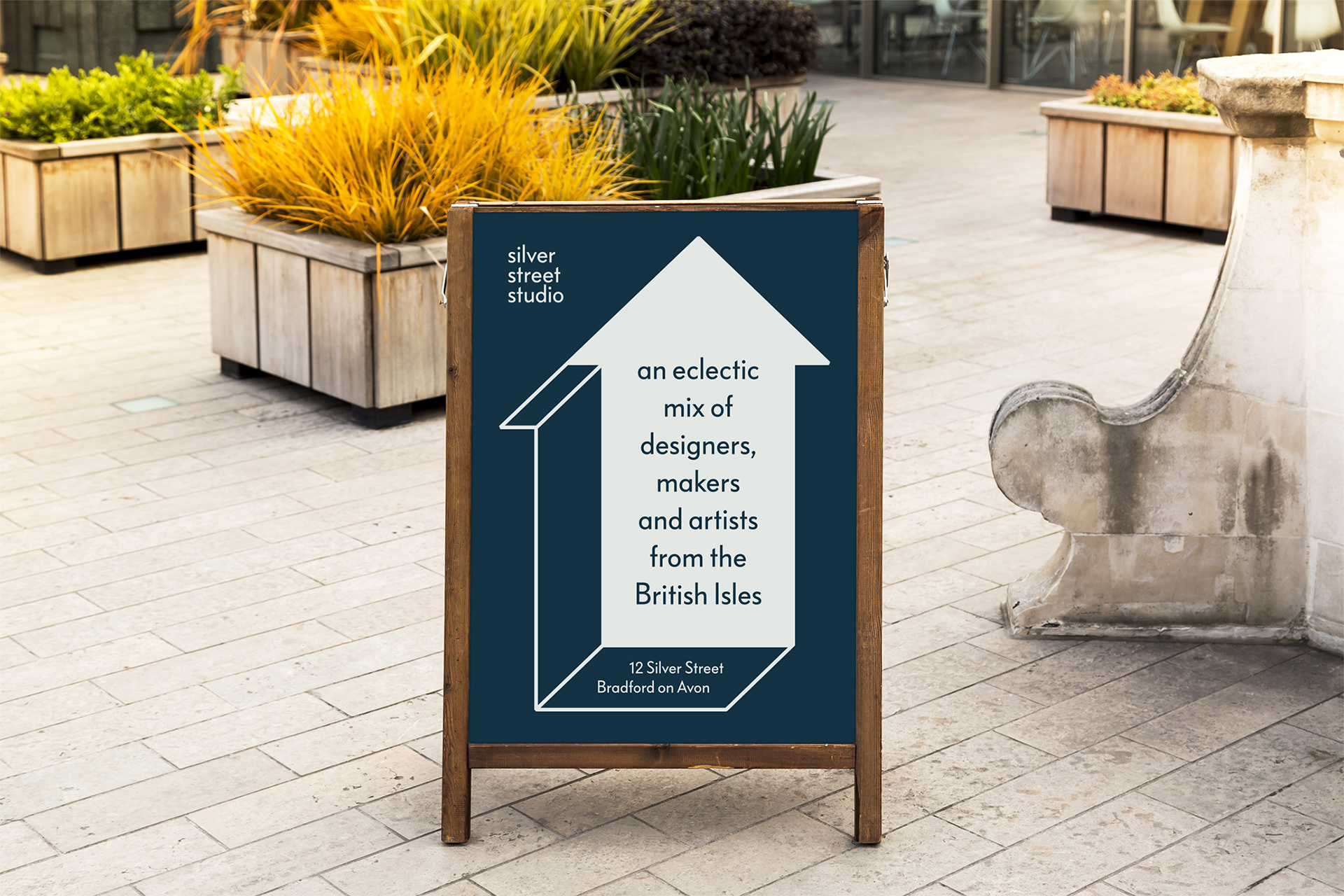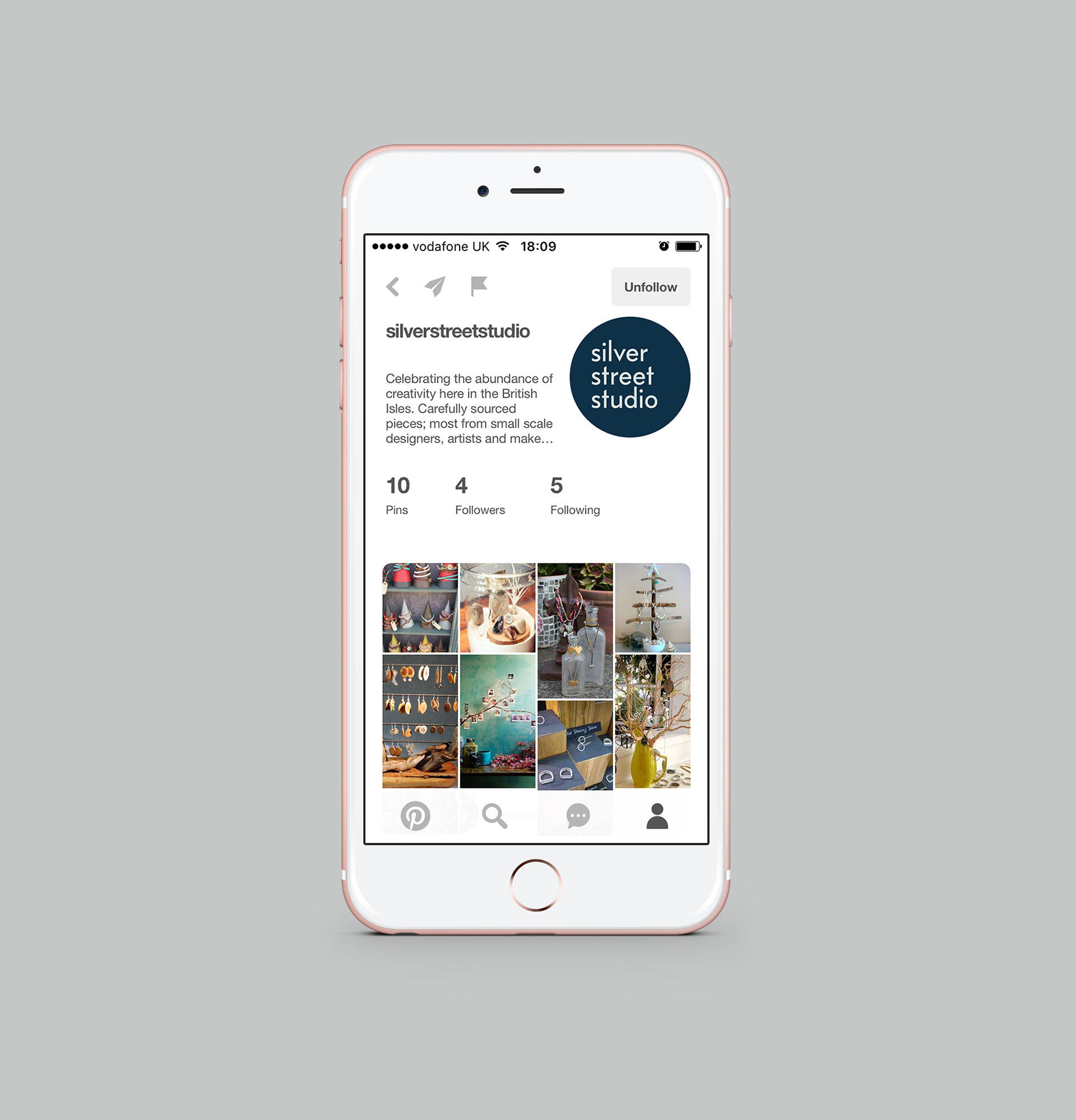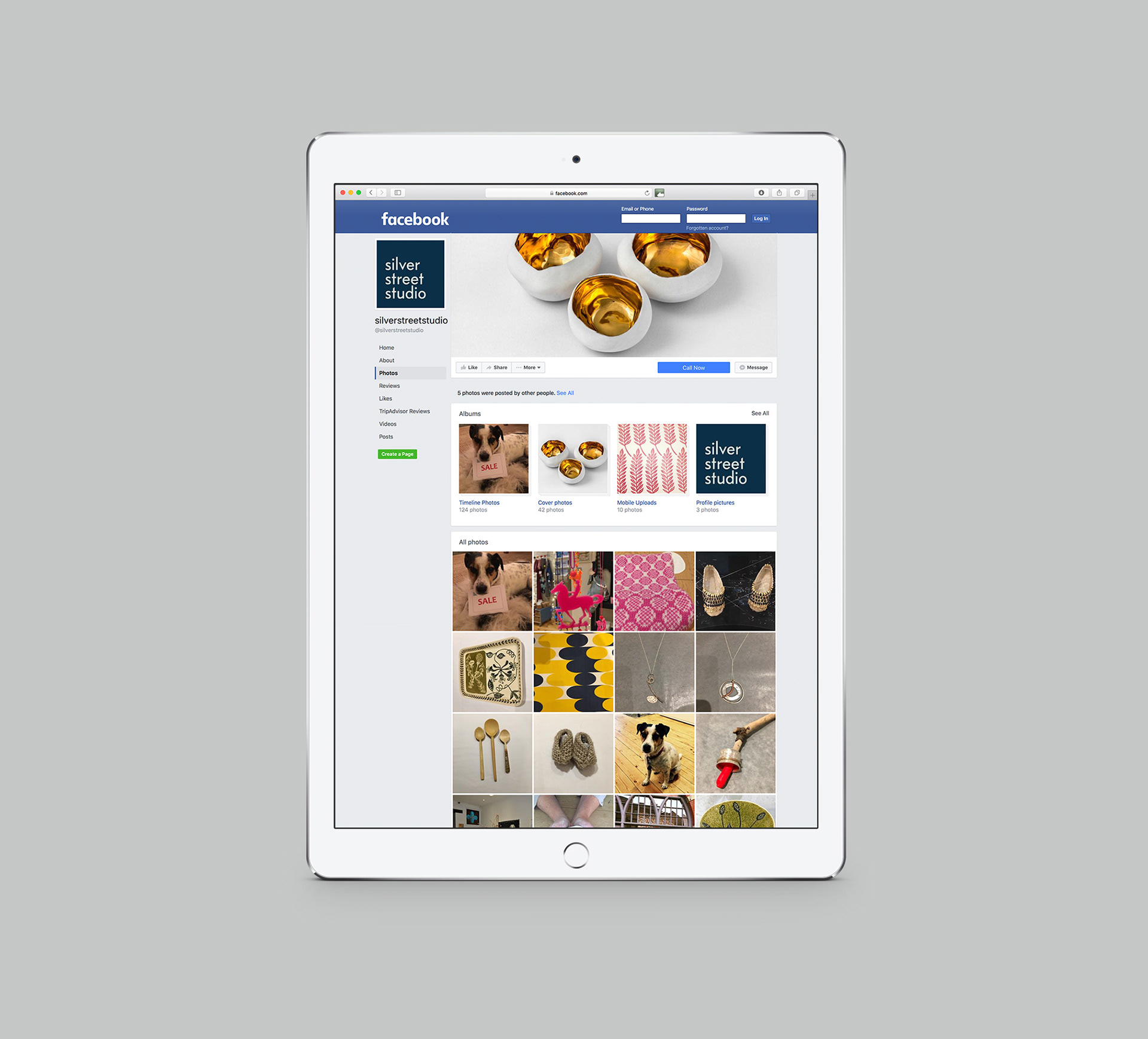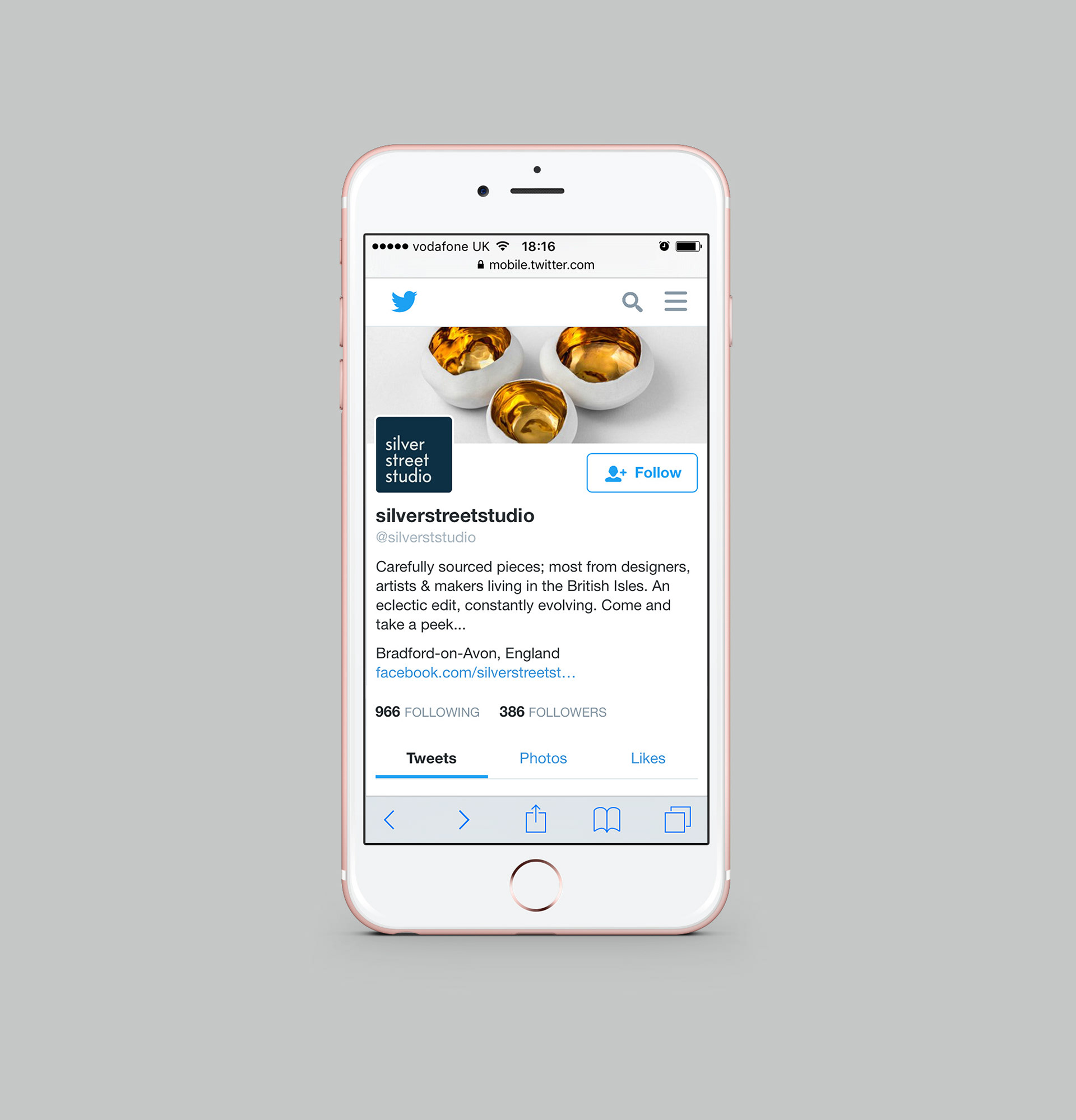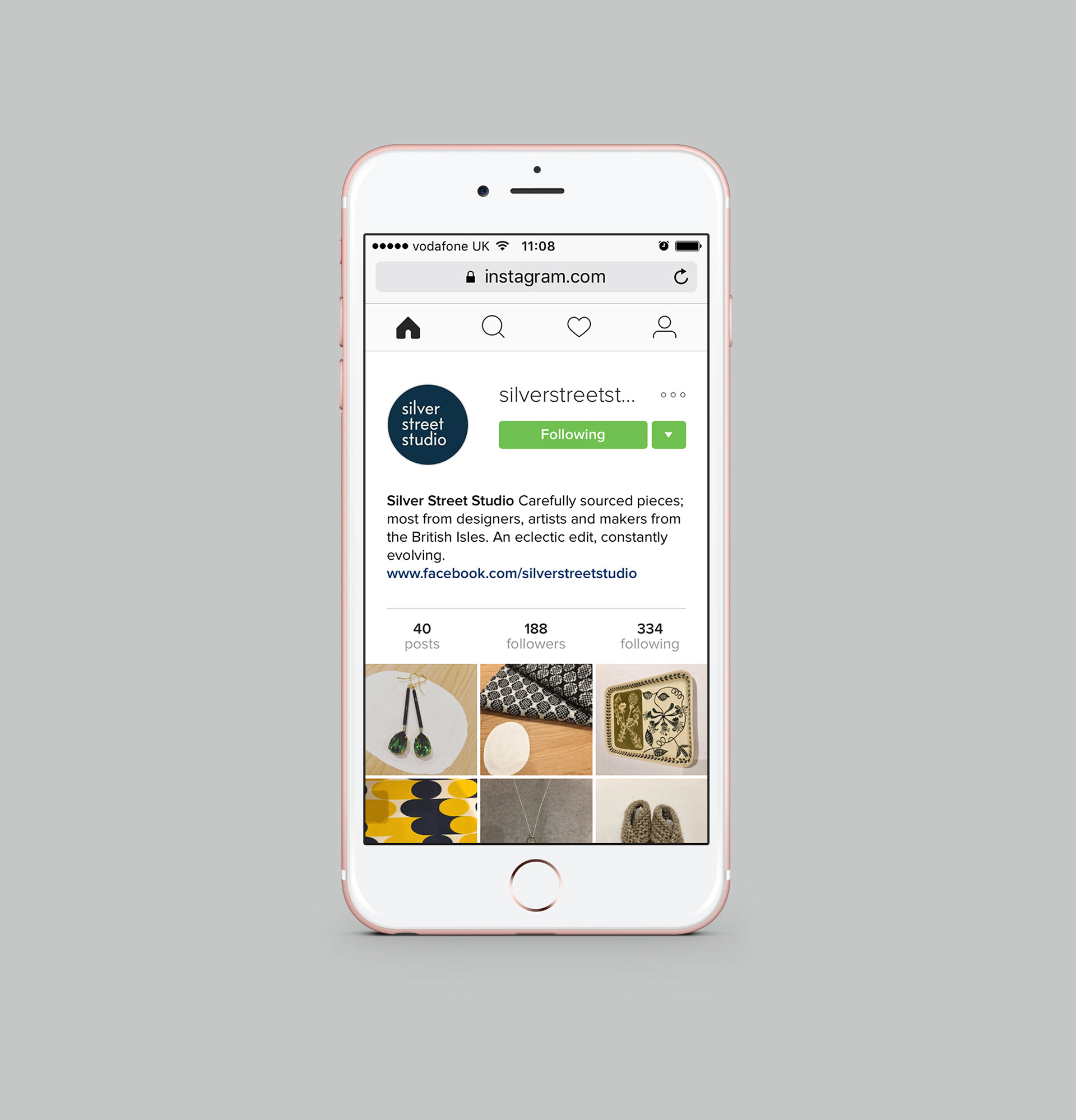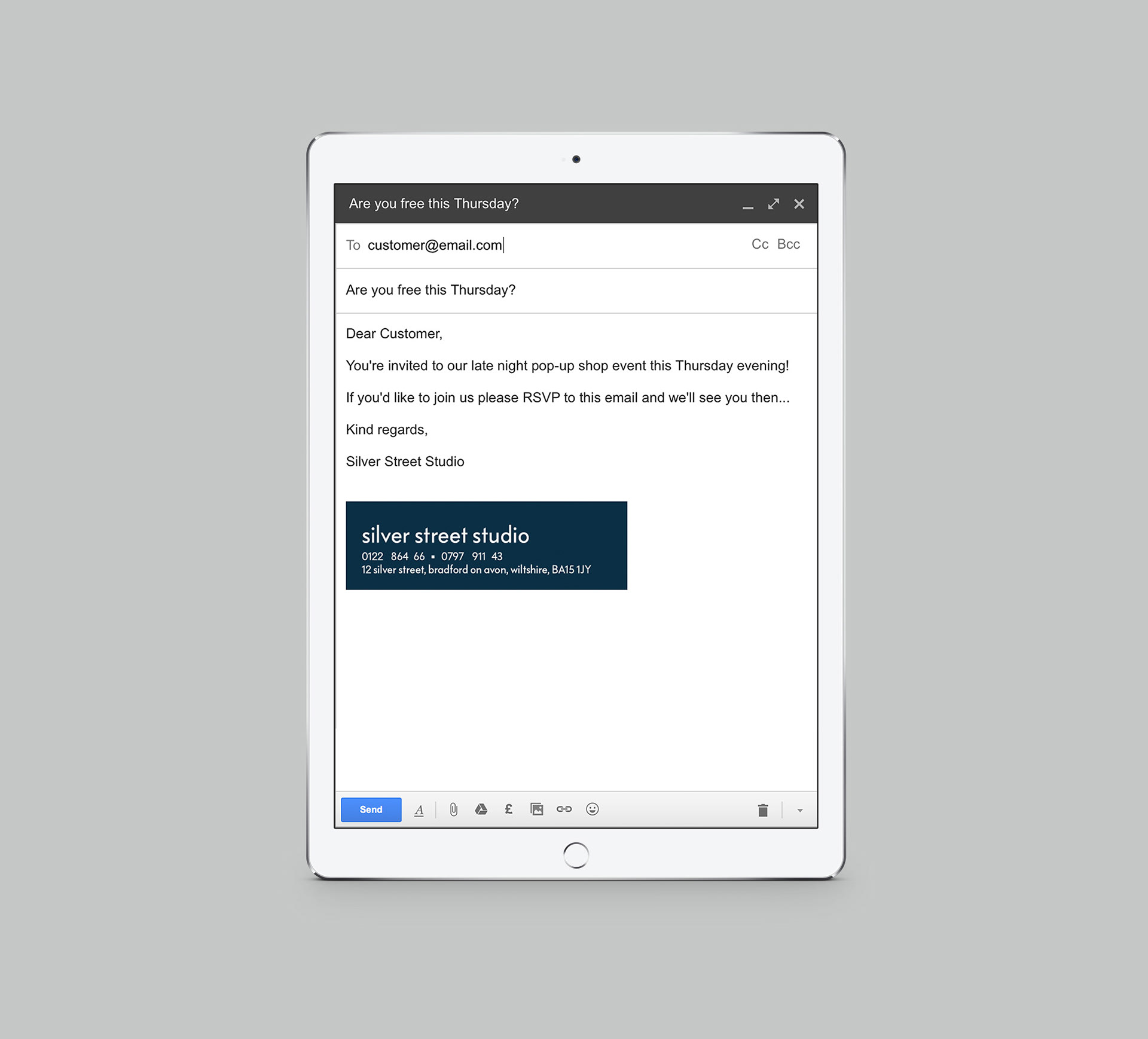 logo / brand colour palette / business cards / email banner / social media icons (Facebook, Pinterest, Instagram and Twitter) / website template customisation / flyer / discount card / stickers / shop sign / window decals / A-board

Celebrating the talented artists and makers from the British Isles, Silver Street Studio sells a range of beautifully handcrafted items including jewellery, ceramics and textiles. Before the launch of the brand to market, I was asked to brand the business and produce a range of collateral, which would be used in setting up the shops (both the physical and online versions) and in it's running post-launch. 

Since Silver Street Studio could potentially sell anything made or crafted, the logo and branding needed to allow for this flexibility in the stock sold, and so I knew a simple, timeless logo was needed. This simple logo could then be taken in a variety of directions for marketing material depending on the type of products being communicated – minimal, playful or folksy, for instance. By the end of our time working together, I'd produced a huge range of material for the business from business cards to the shop sign that hangs above the door, and it's been a great pleasure to work for a company with such a positive ethos.