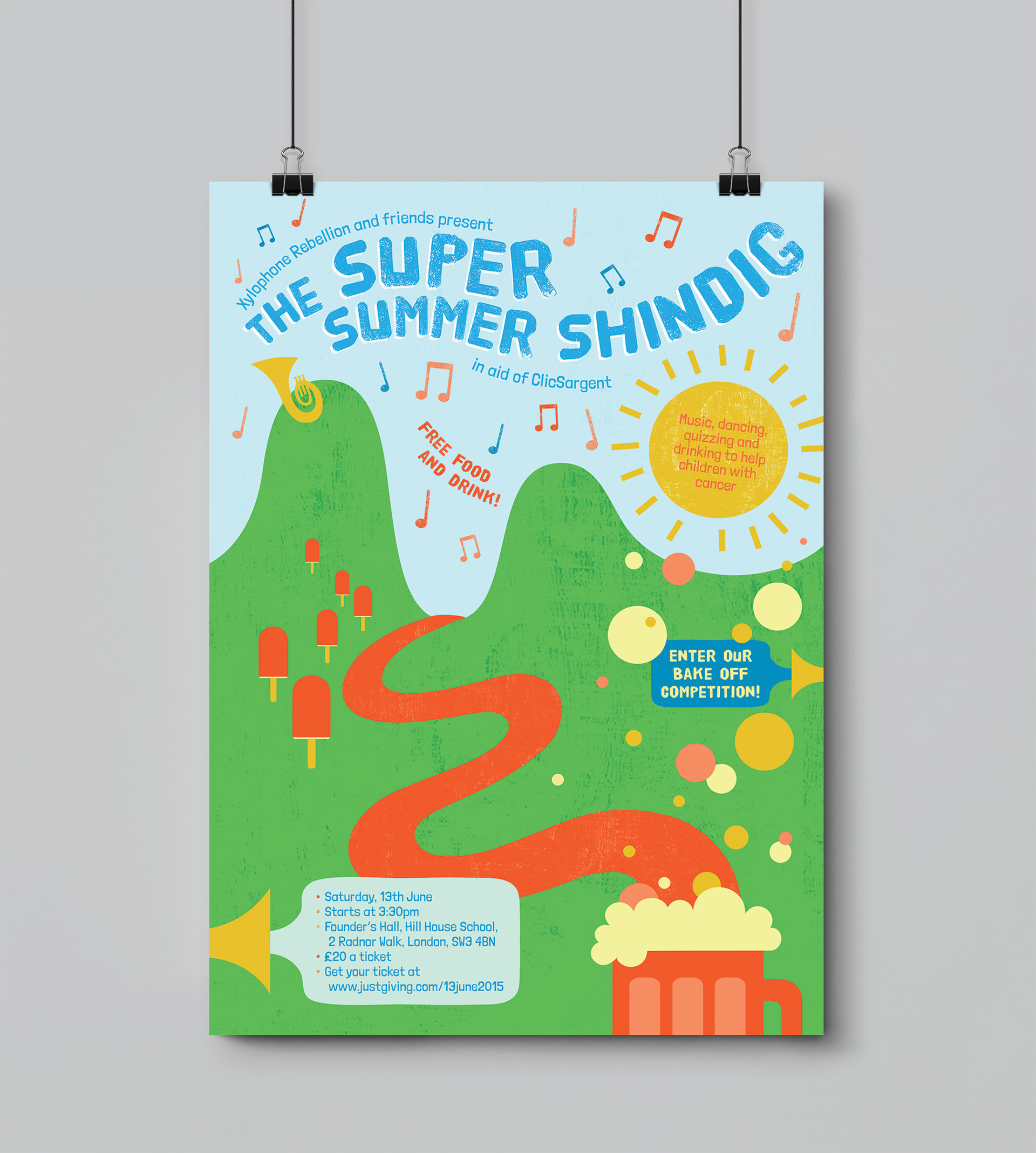 A3 poster / web elements

This psychedelic world of peace, love (and Mivvi ice lollies!) was created for Xylophone Rebellion who held an event in aid of ClicSargent. 

I created a vector graphic fantasy land that would command the eye of passers-by and web users alike, ensuring as many tickets could be sold as possible!