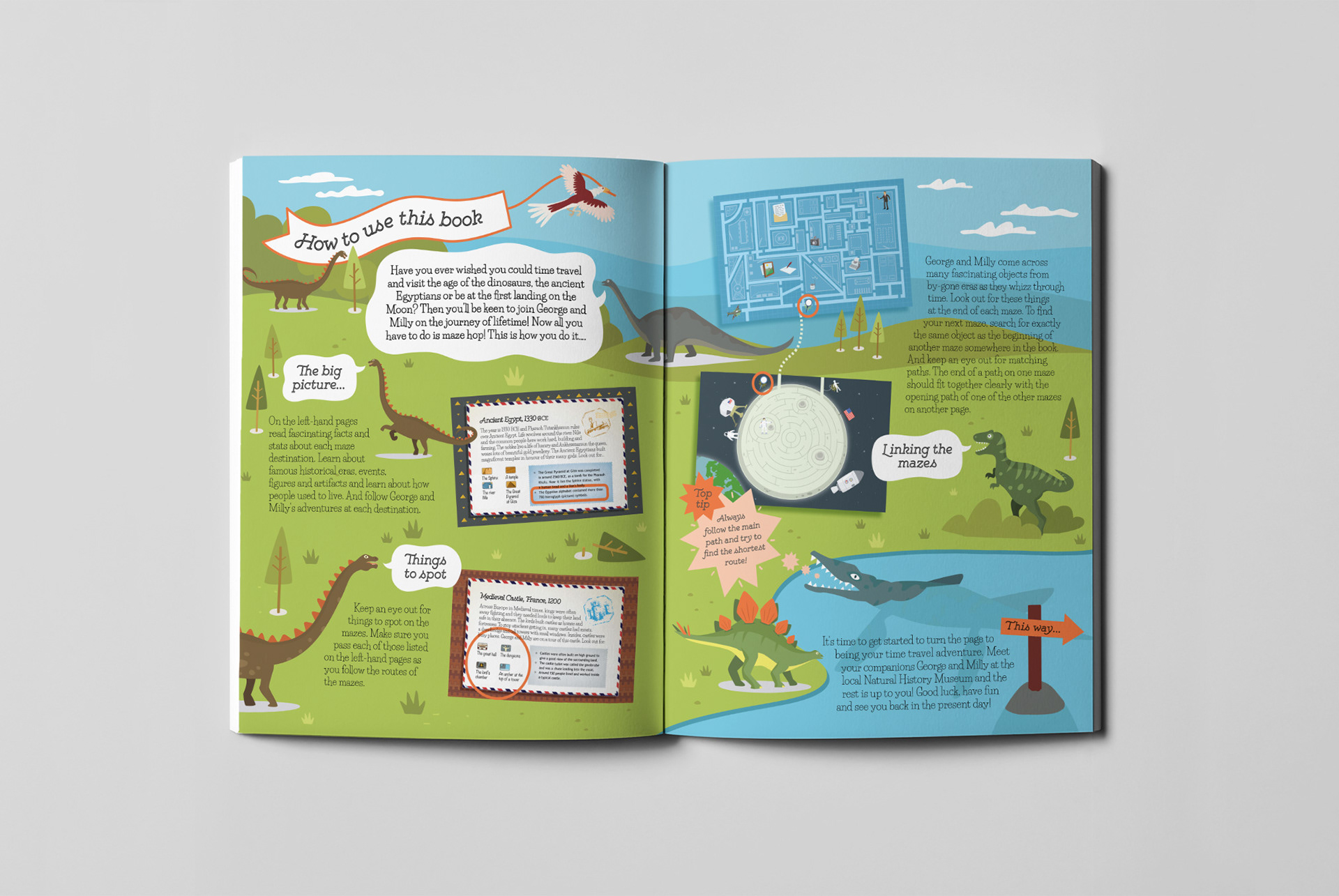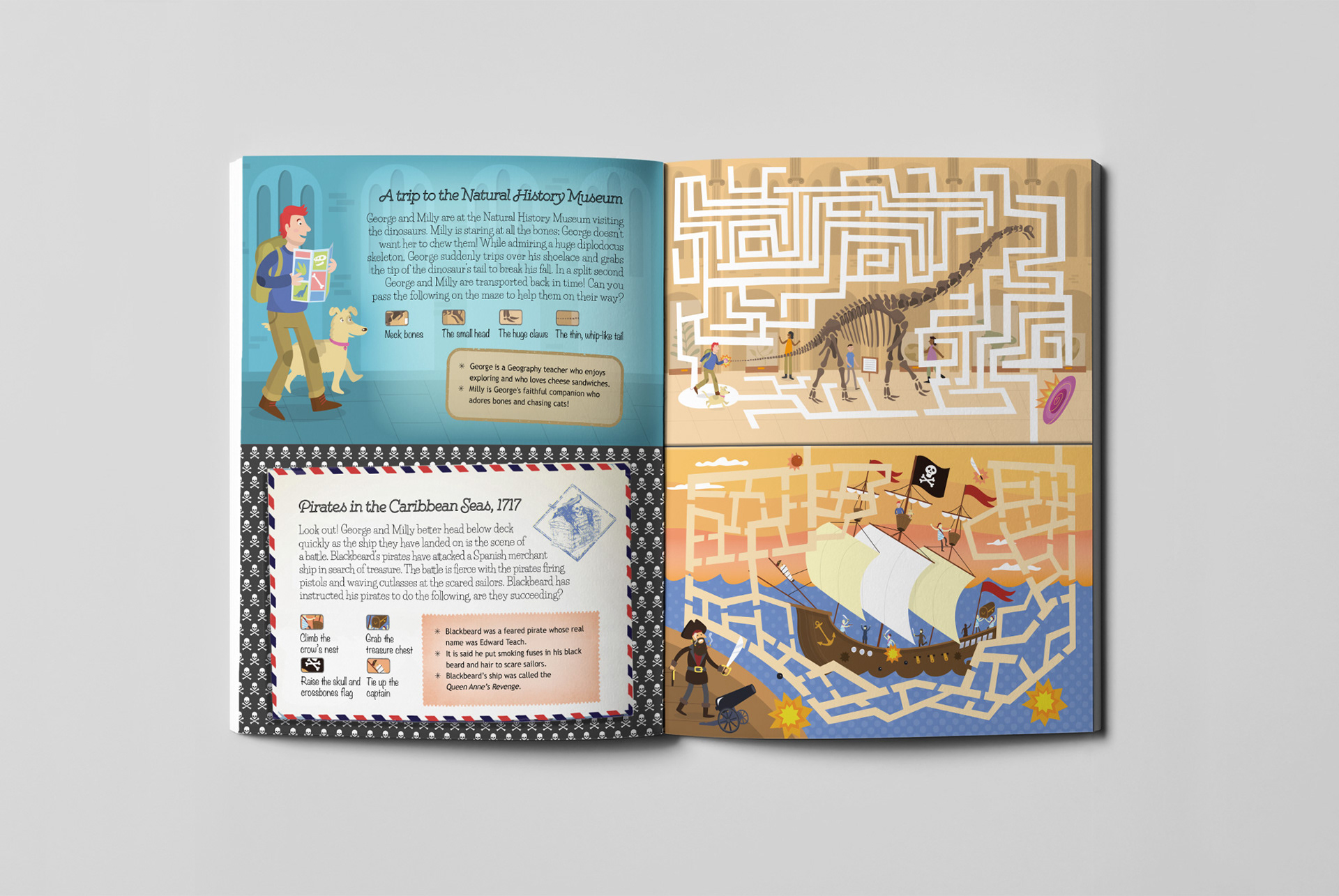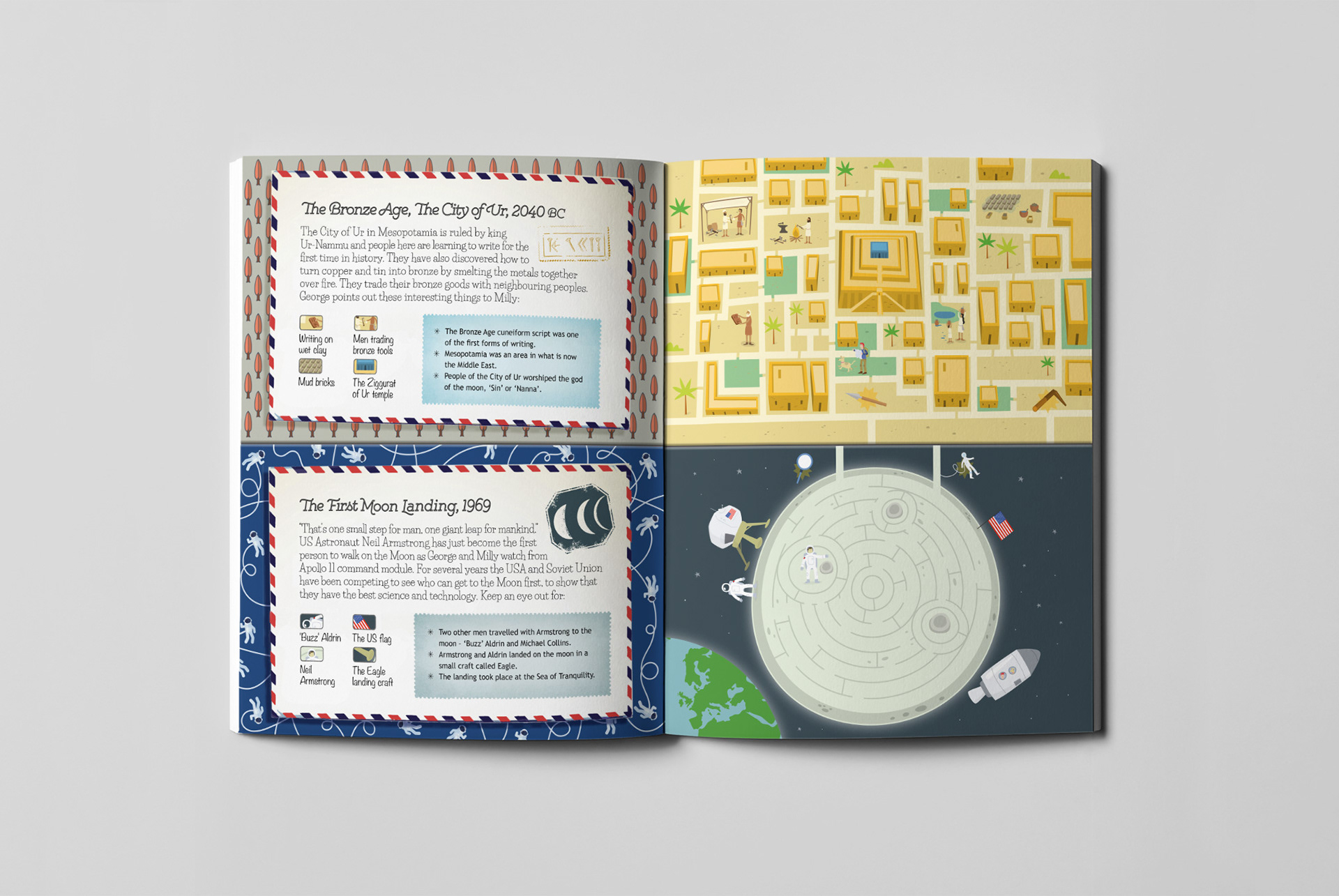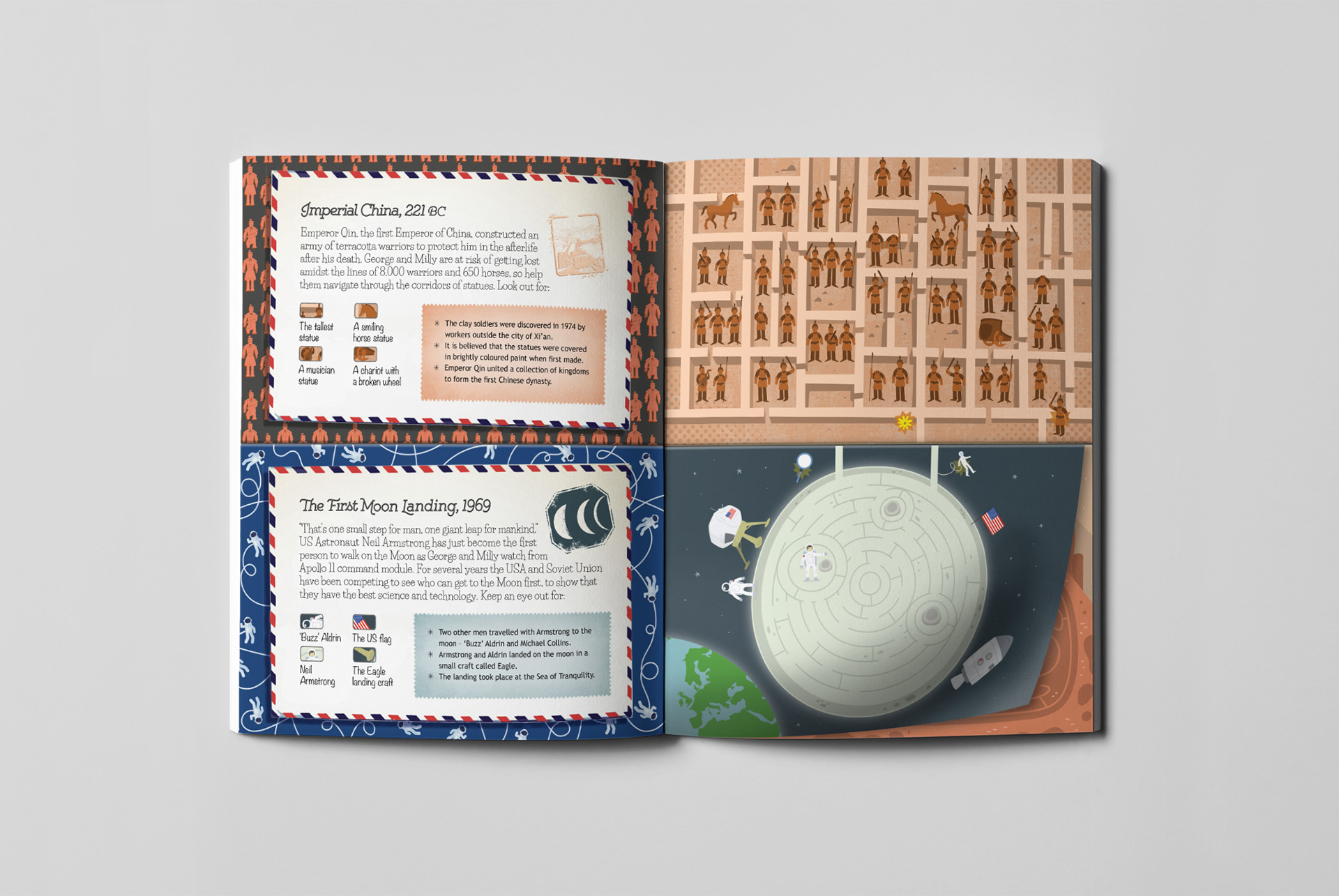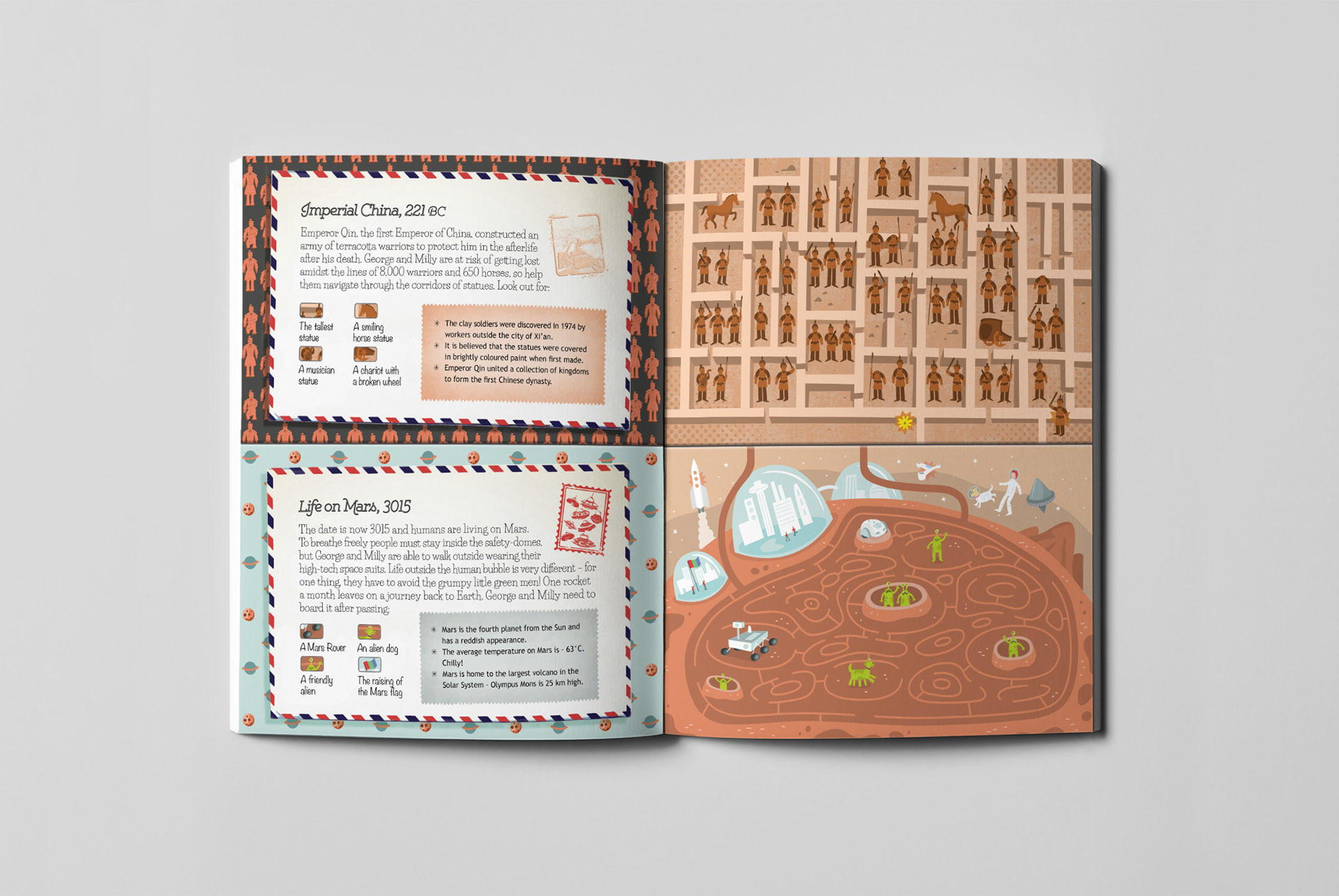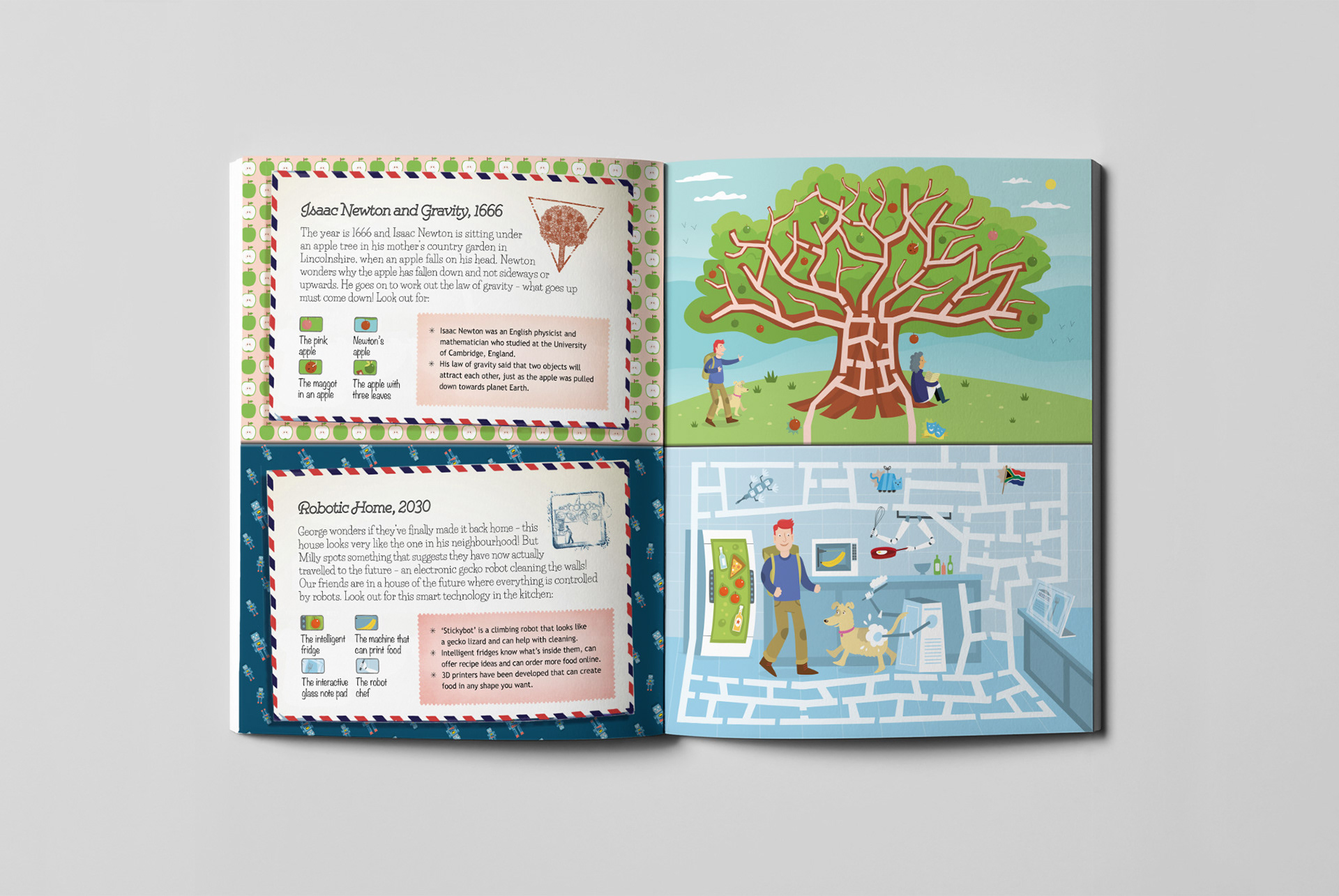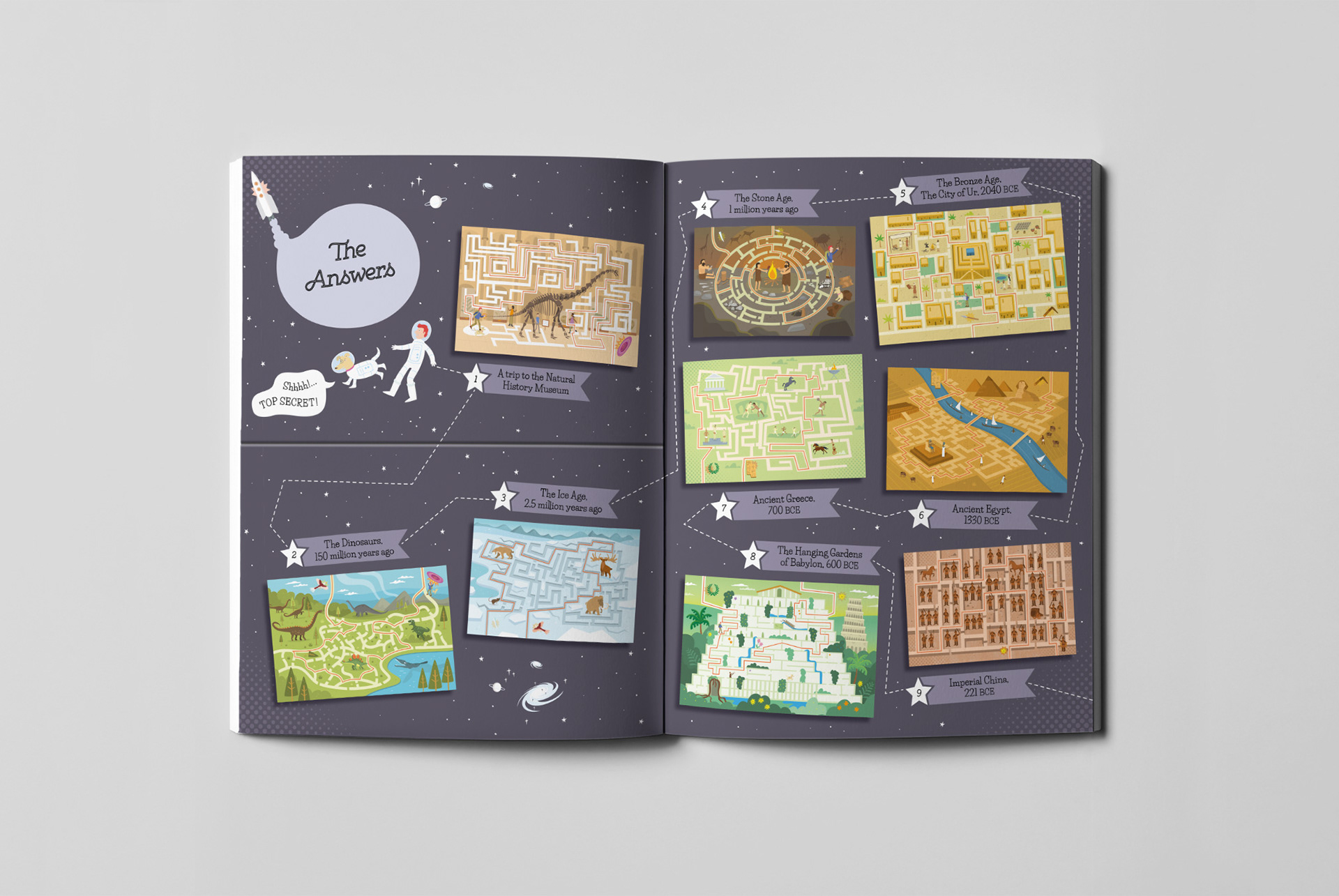 paperback / die-cut through centre / 64 pages

Whoosh through time with George and his dog Milly via a series of 48 interconnected mazes, discovering iconic inventions, fascinating civilisations and key moments in history. After completing a half-page maze, kids then flip over the pages to find where the next maze starts by working out which page their current maze connects to, until they reach the very end! 

Both books in the series – Maze Hop: Around the World, and Maze Hop: Time Travel – involved me working alongside talented illustrator Tom Woolley, who created the marvellous mazes. To kick things off, I was sent sample spreads by the Carlton team and I then worked out the start and end points for all of the mazes (and checked them 1000 times, just to be sure!) Once Tom was underway with the illustrations, I set about creating the vector backgrounds for the postcards that contain the text, as well creating the stamps too; all of them relate to the subjects in the map so it was a lot of fun conjuring them up! Then as time went on, we built up the layouts until they were ready and raring to go to print!