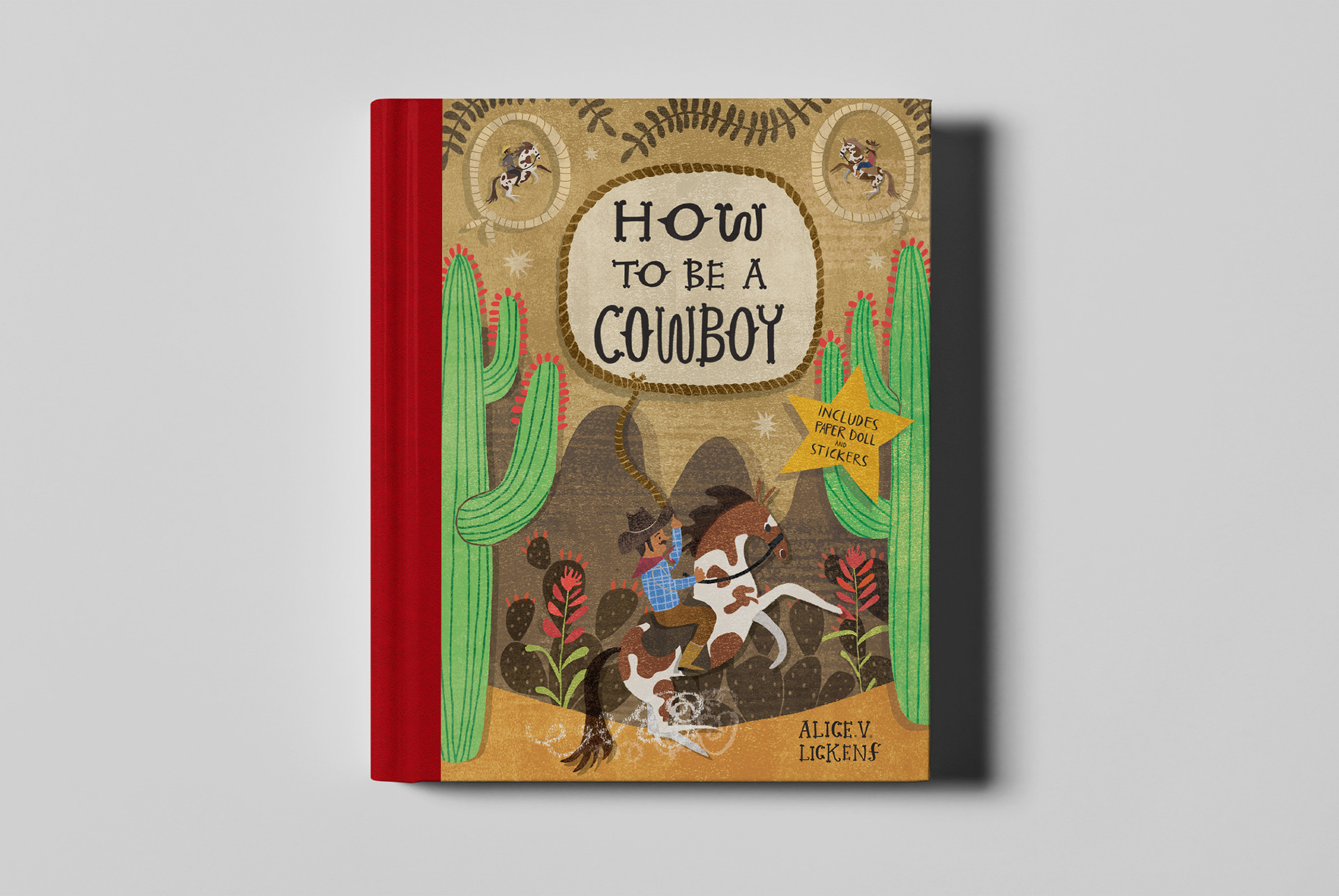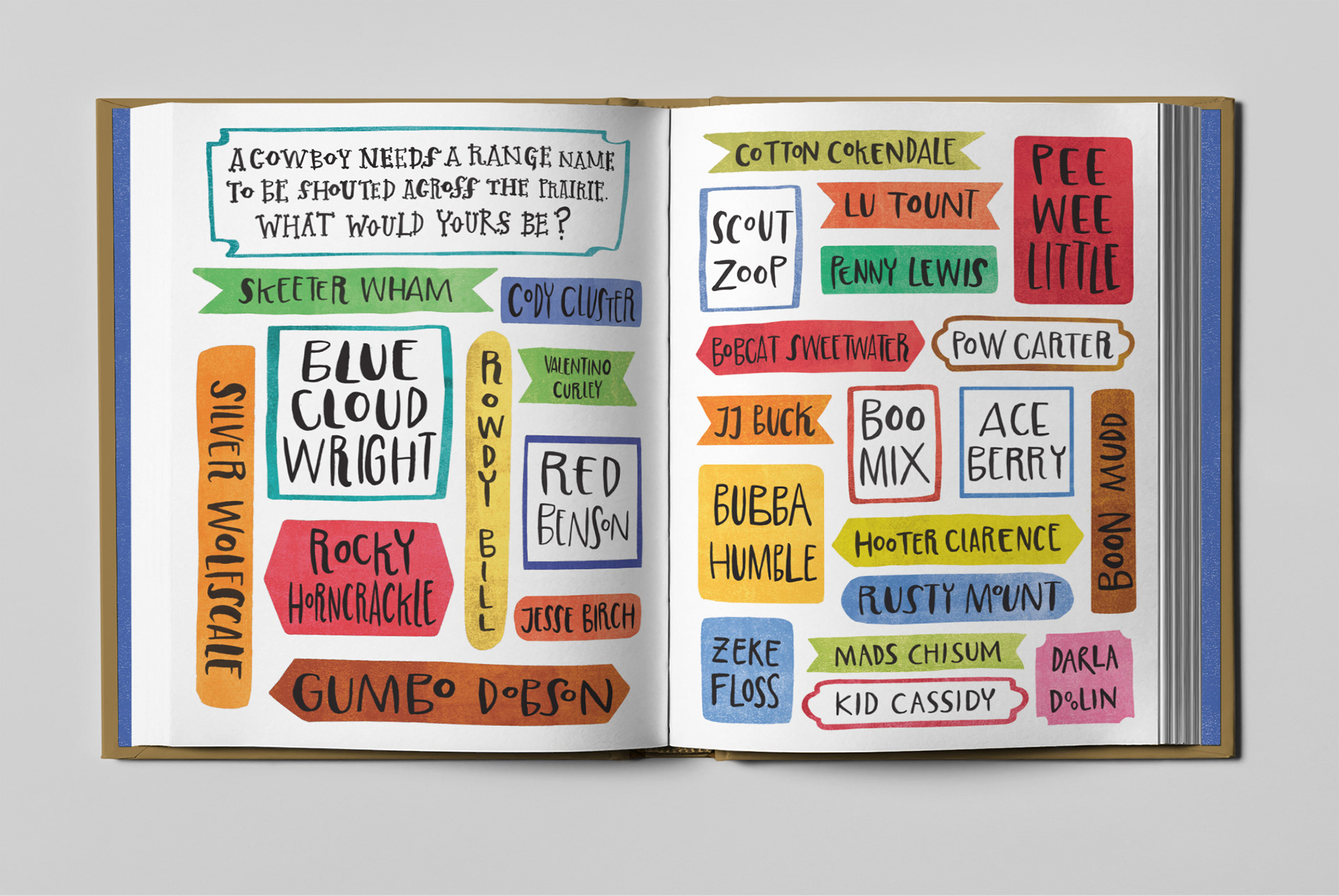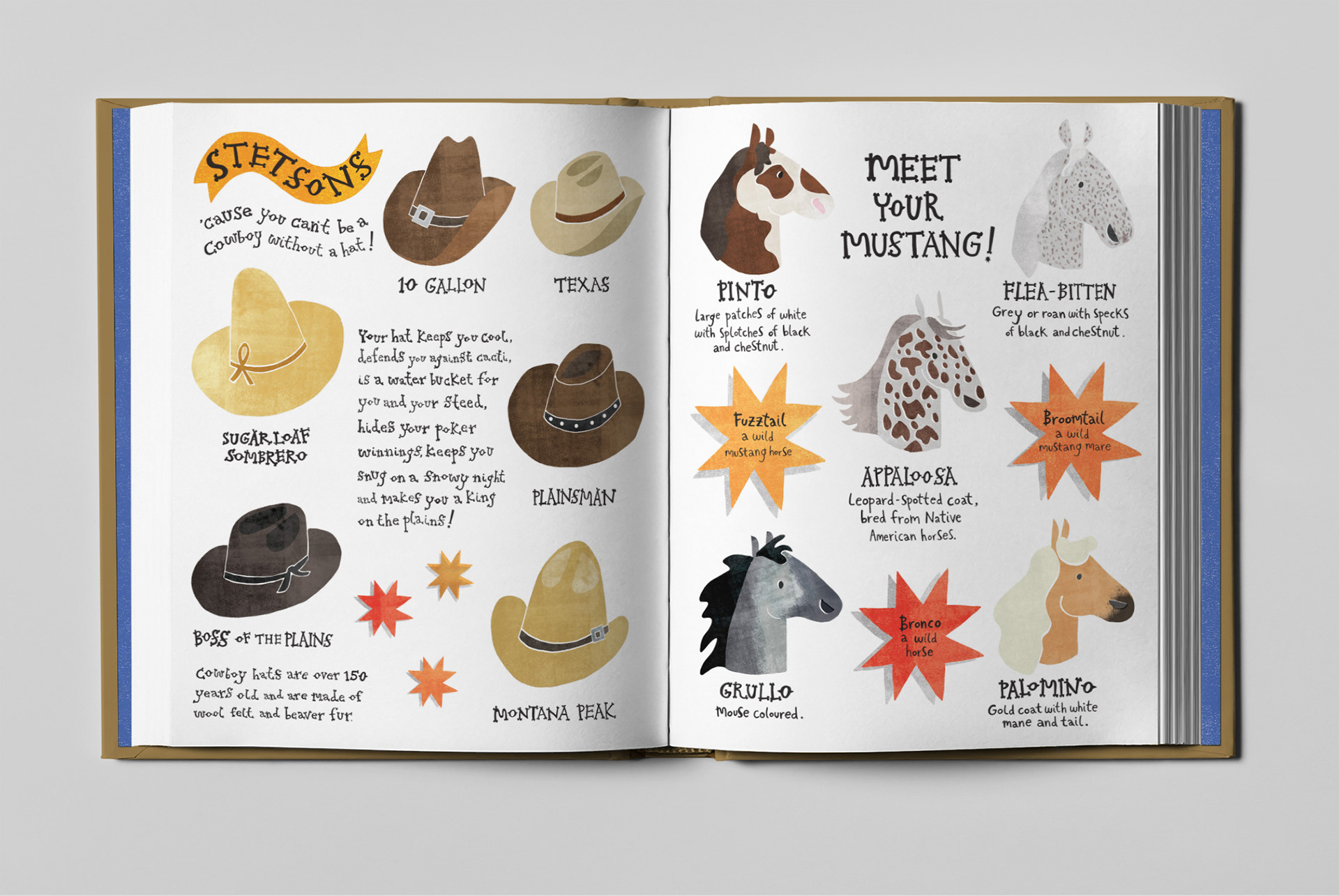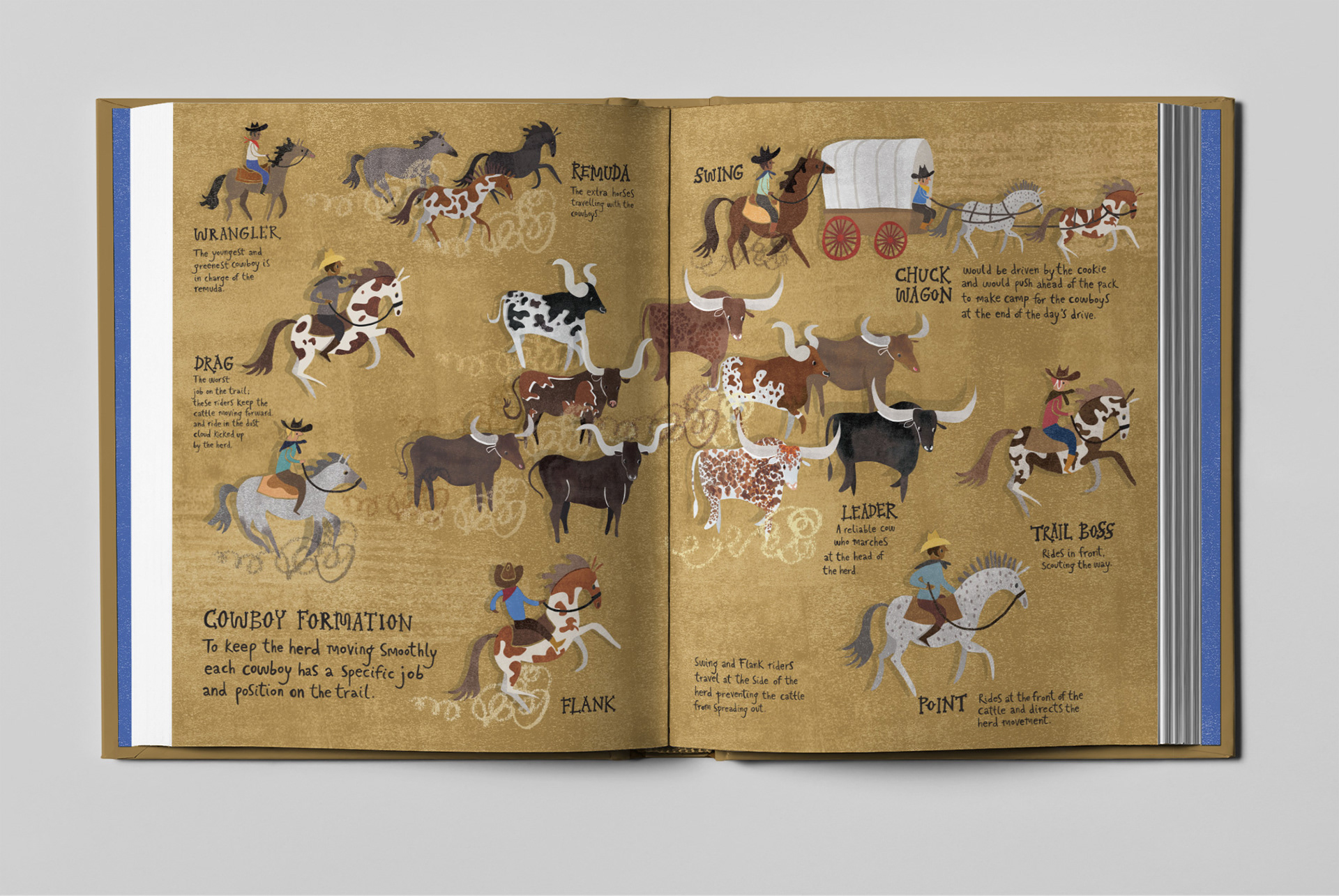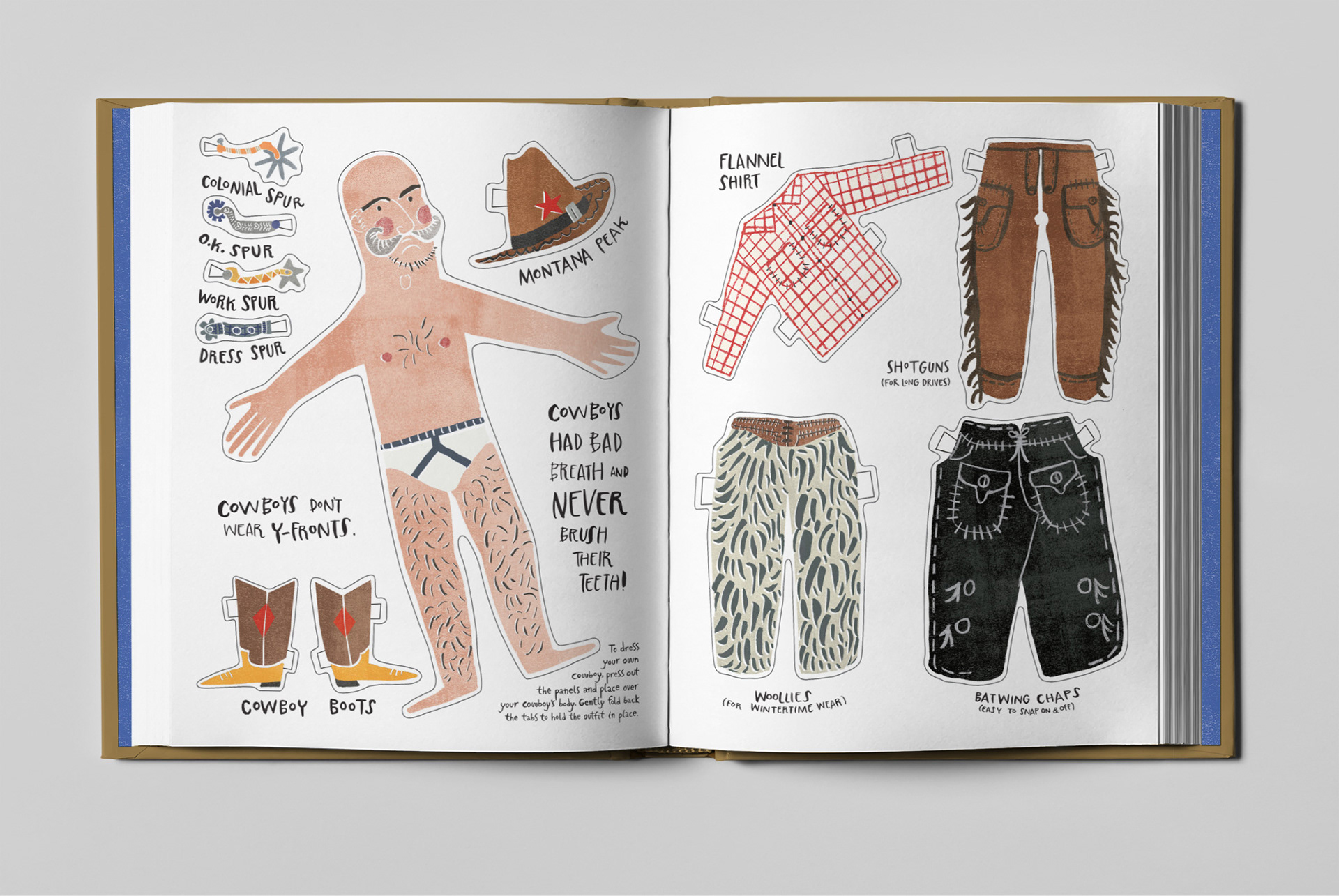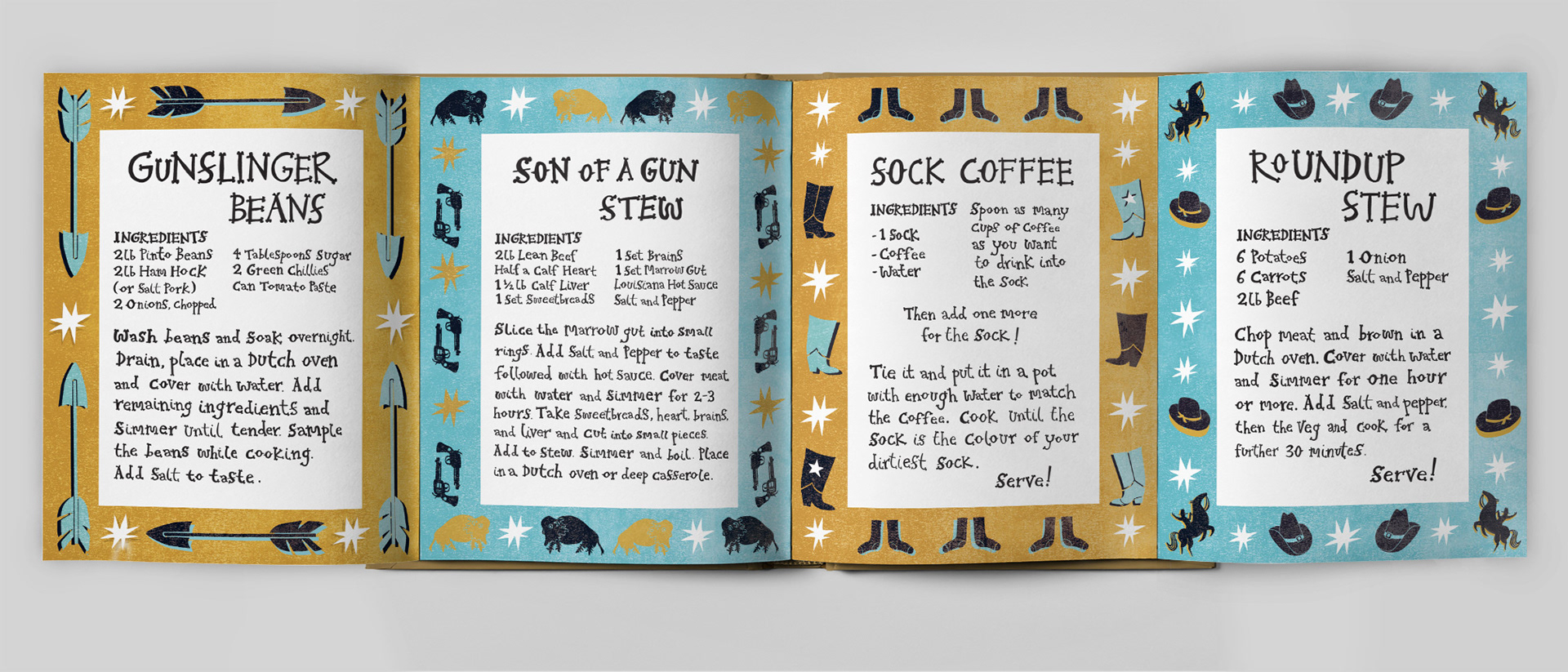 leather-bound hardback / gatefold / paper doll double-layered page inserts / sticker page tip-ins / 32 pages

Saddle up your mustang and don your Stetson for this riotous representation of cowboy life from the wonderful Alice Lickens. 

This project had all the book production bells and whistles included; leatherbound, gatefold, paper doll inserts, sticker pages and also included Alice's handwritten text so it was more technically challenging than your average kids book. I absolutely loved working with Alice and helping to realize her vision and I think by hook or by crook we produced a dang fine cowboy tootin' book!