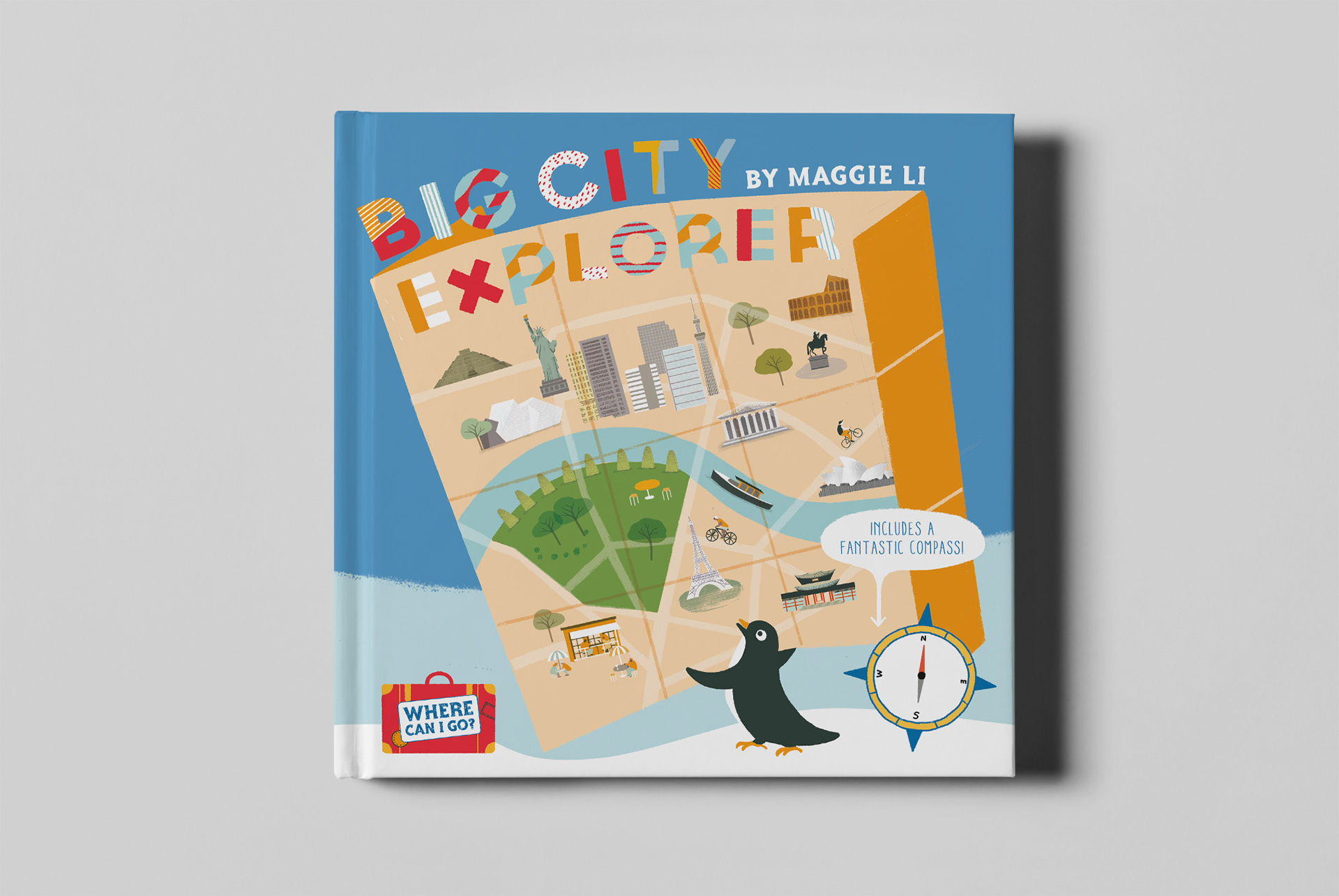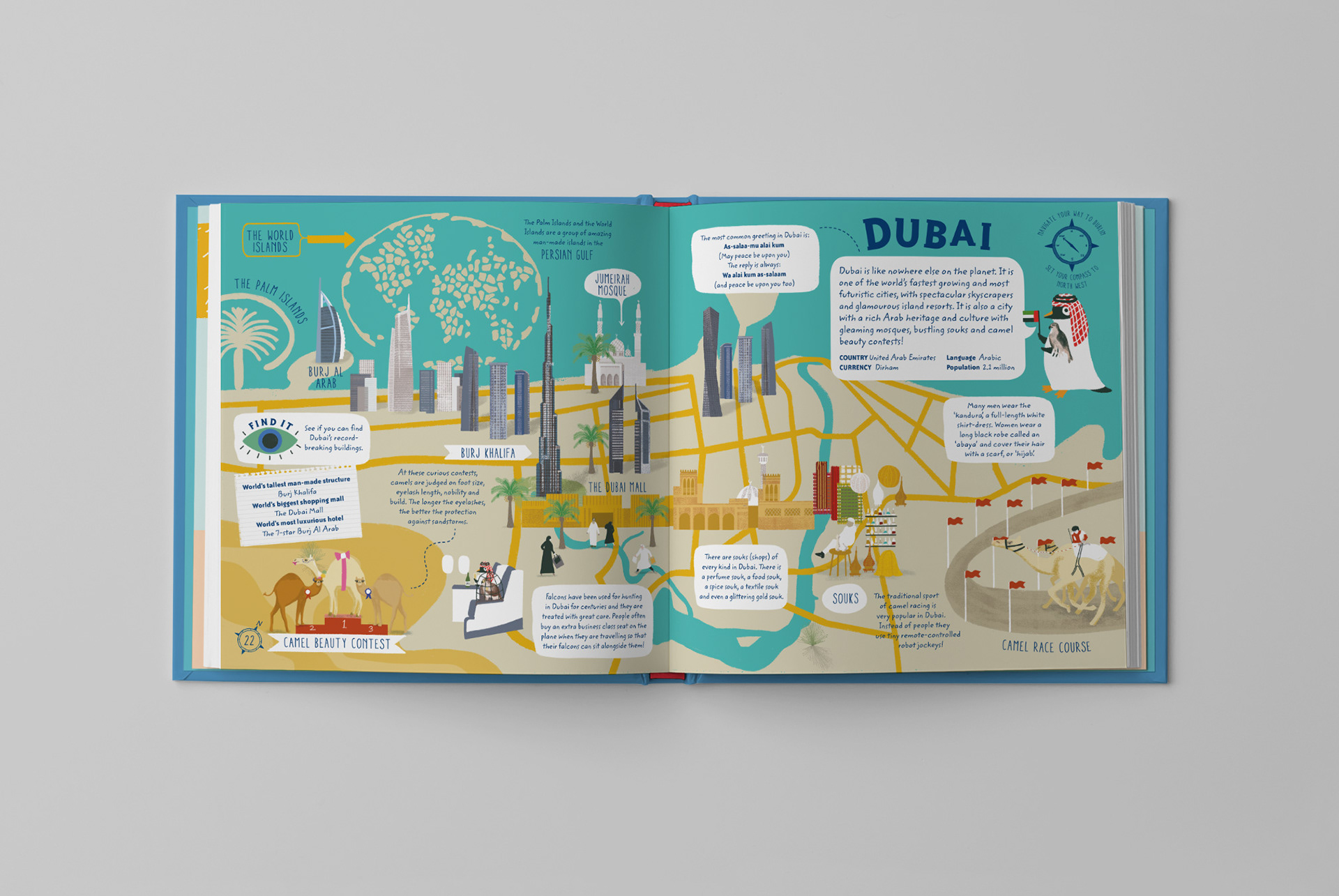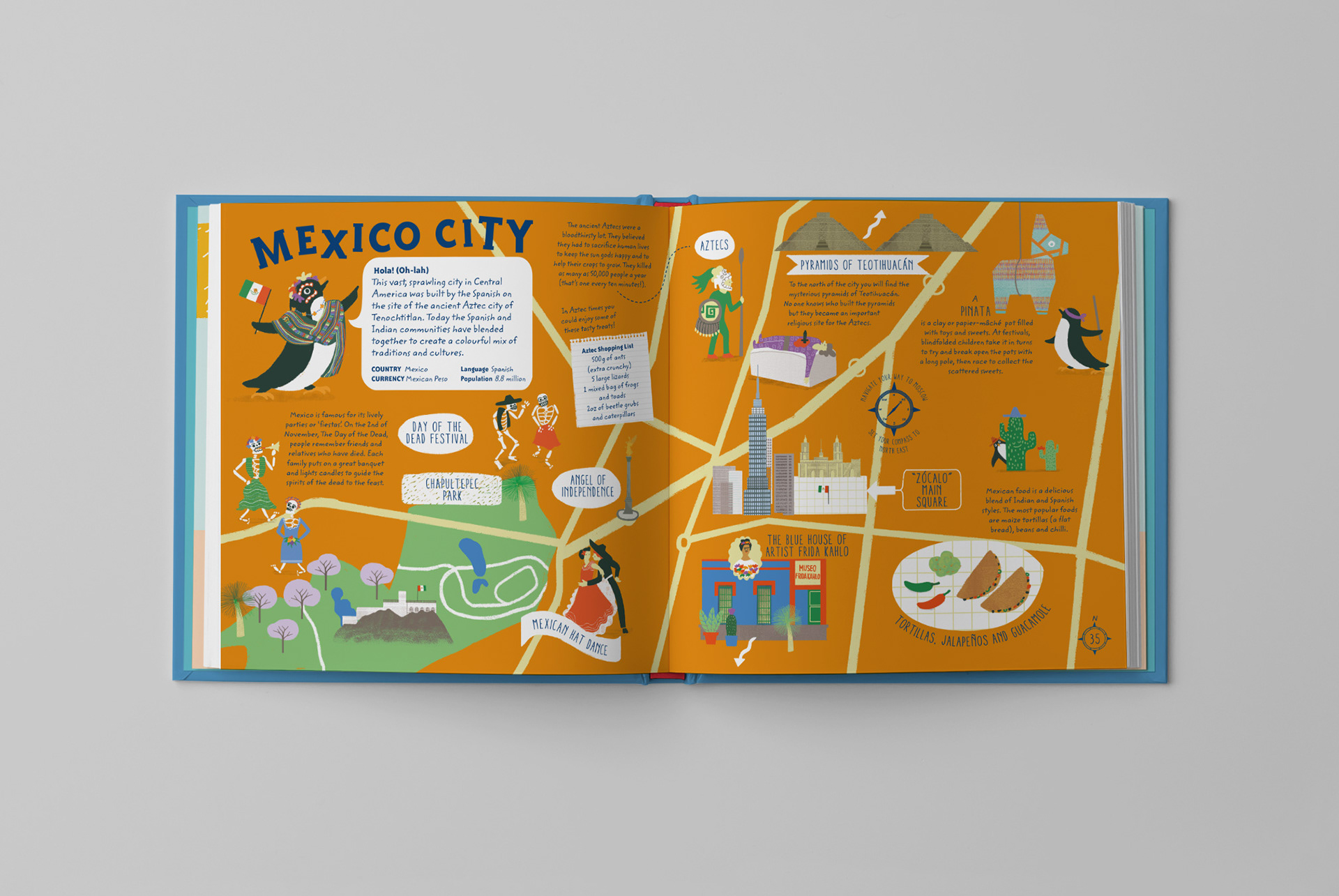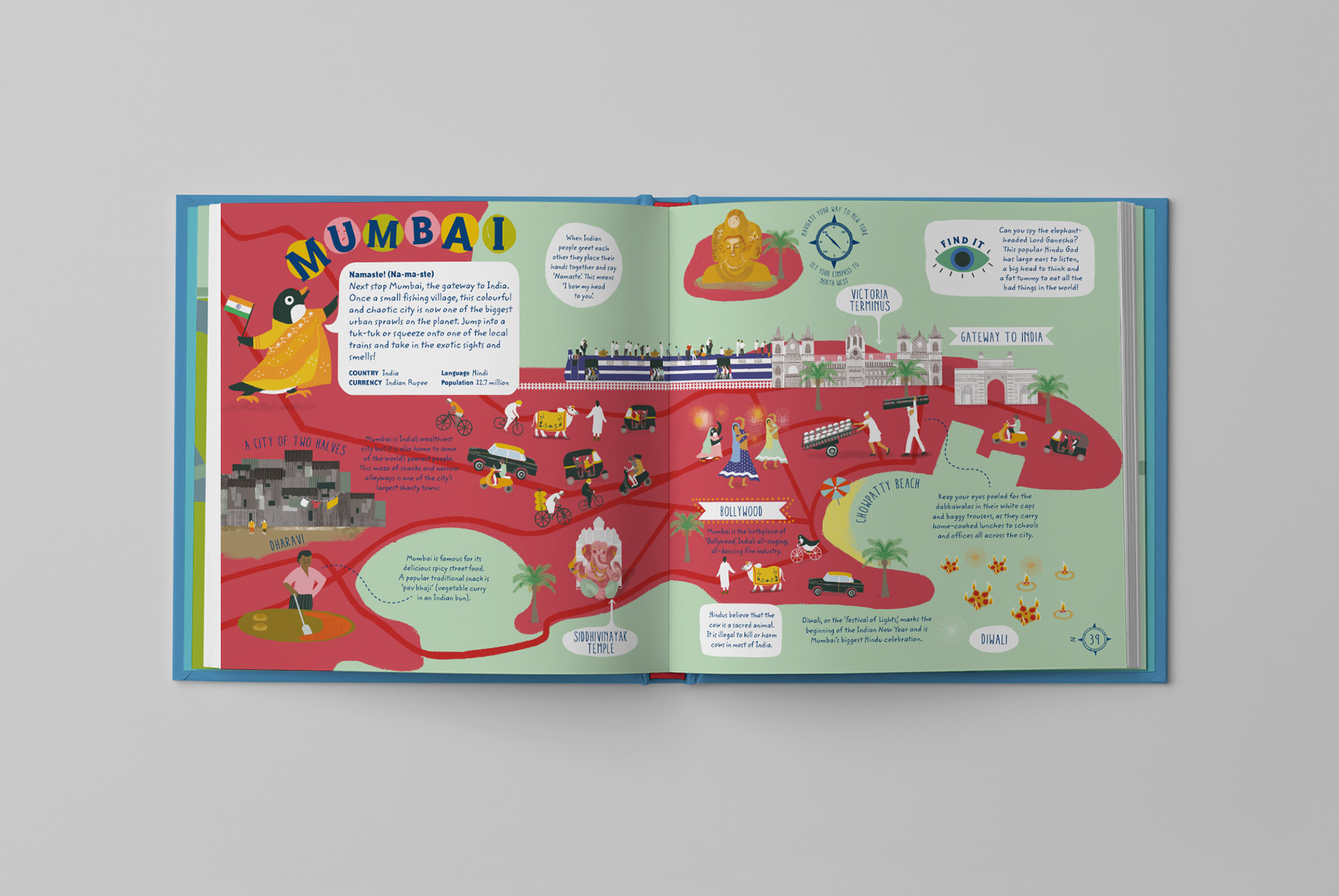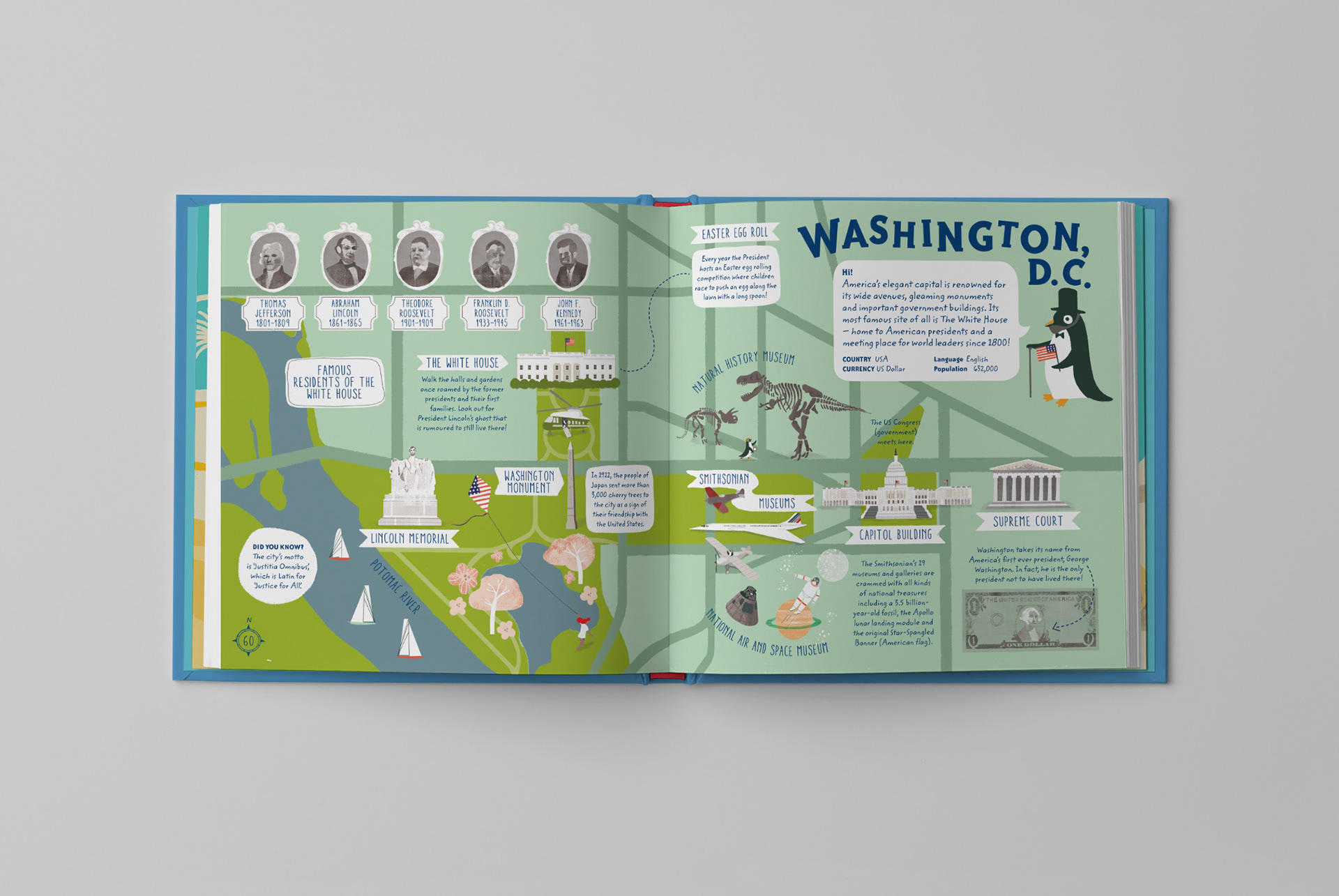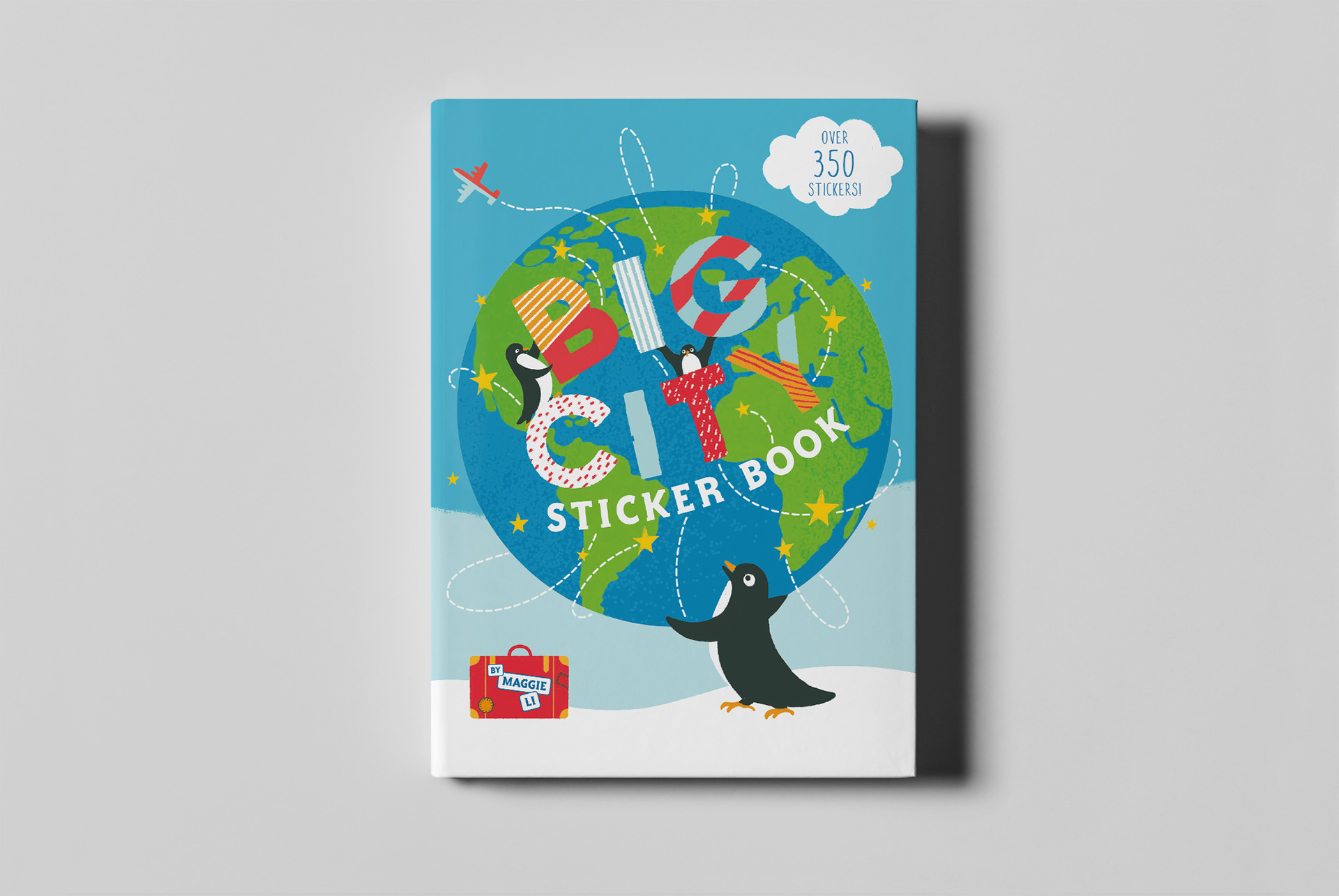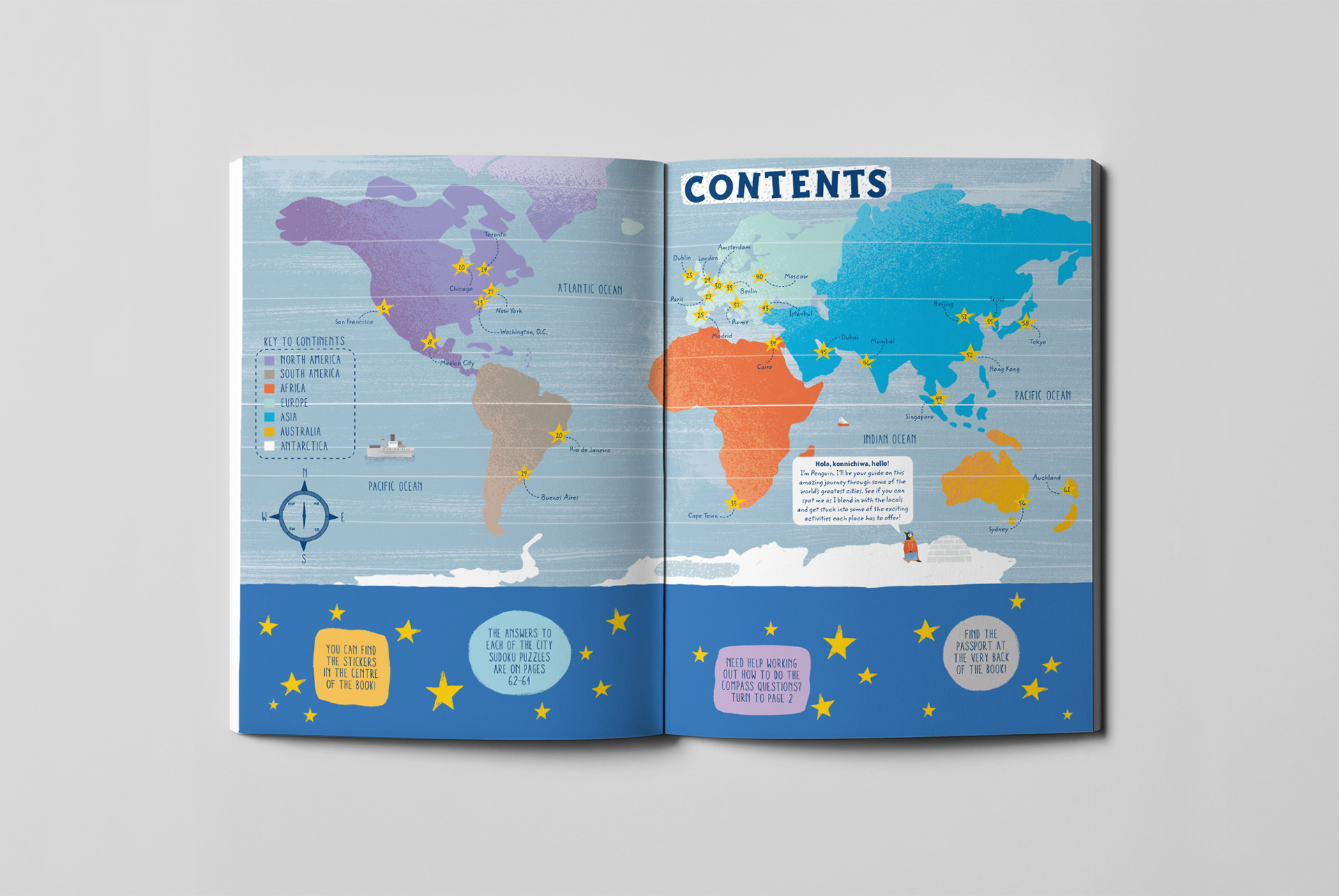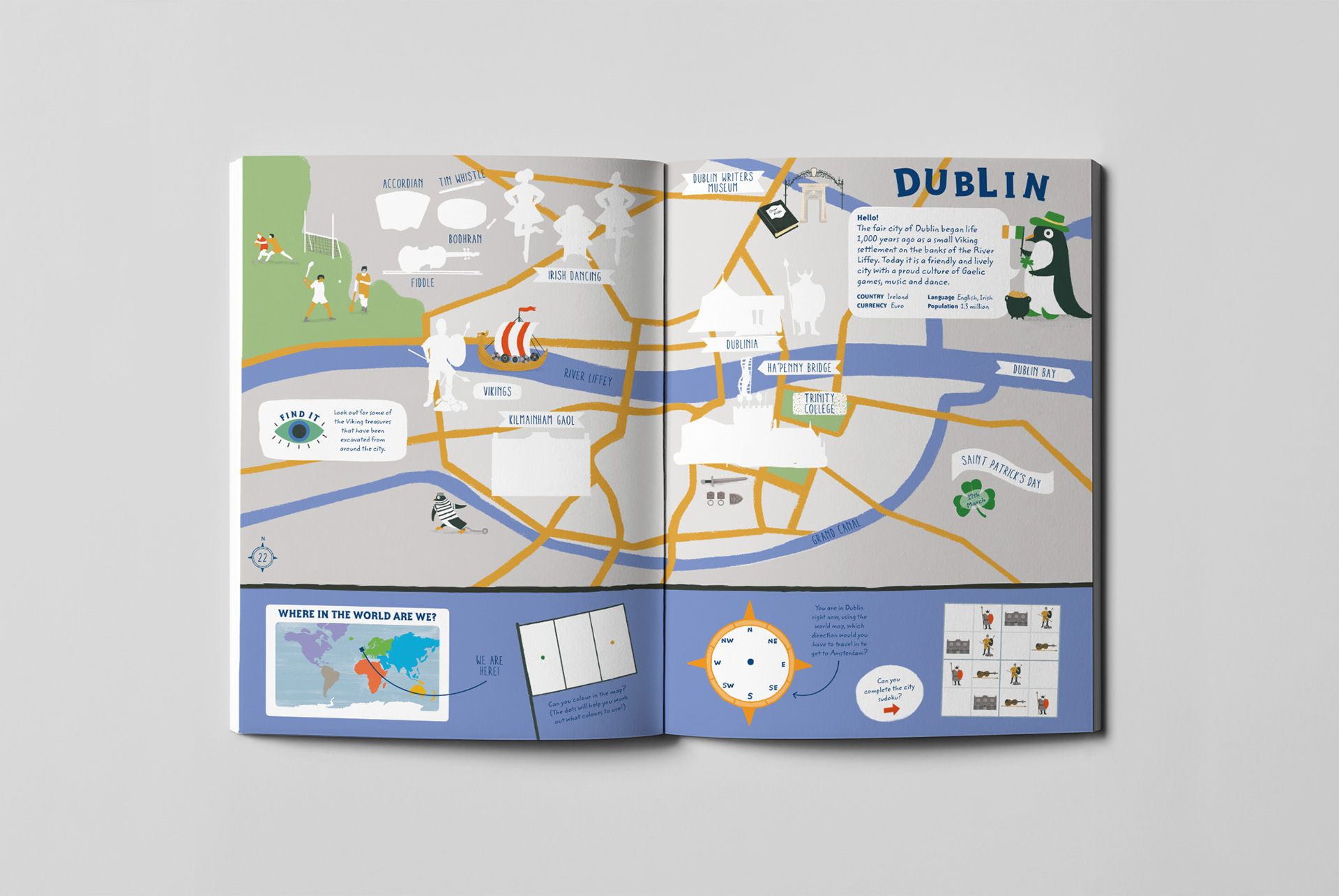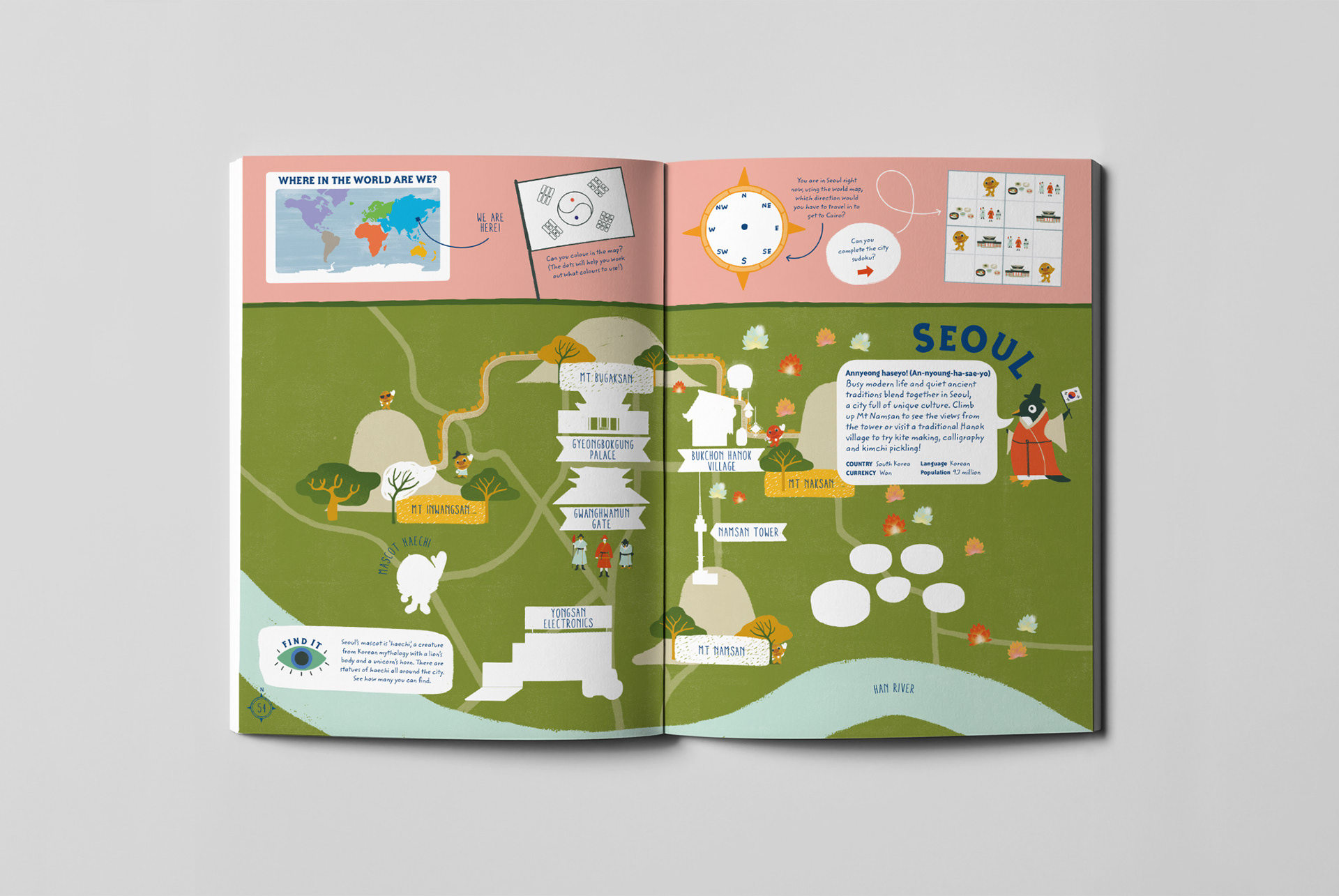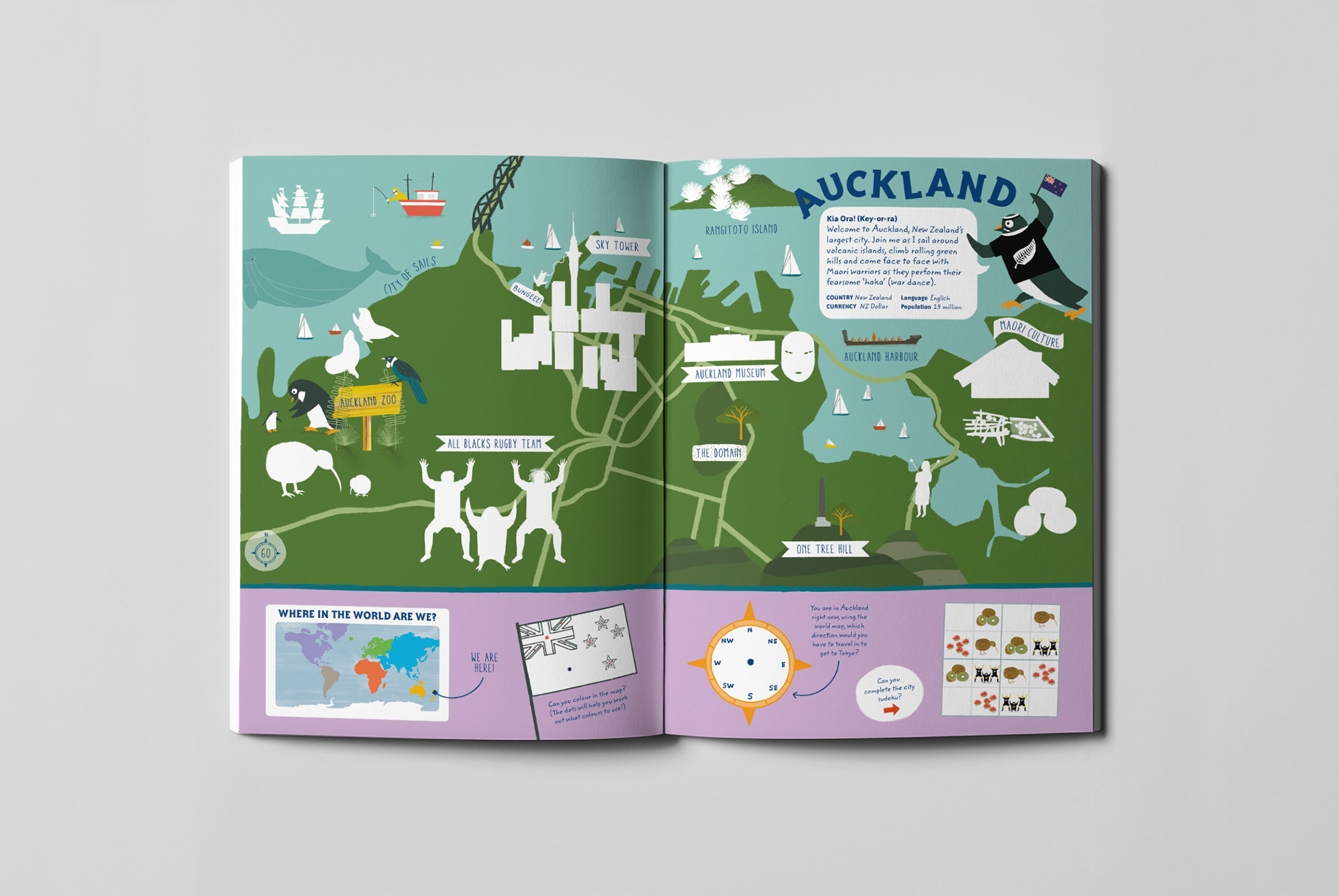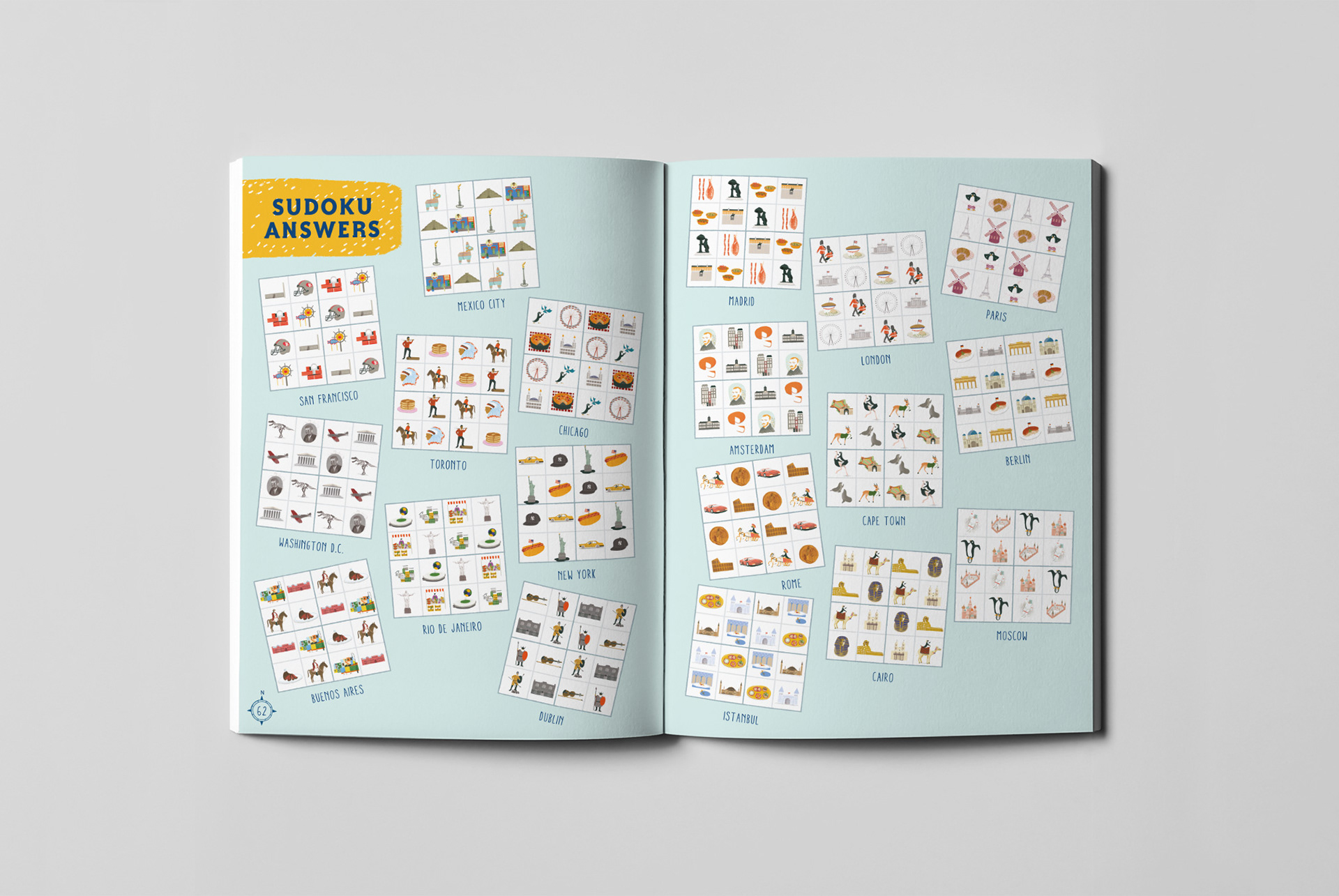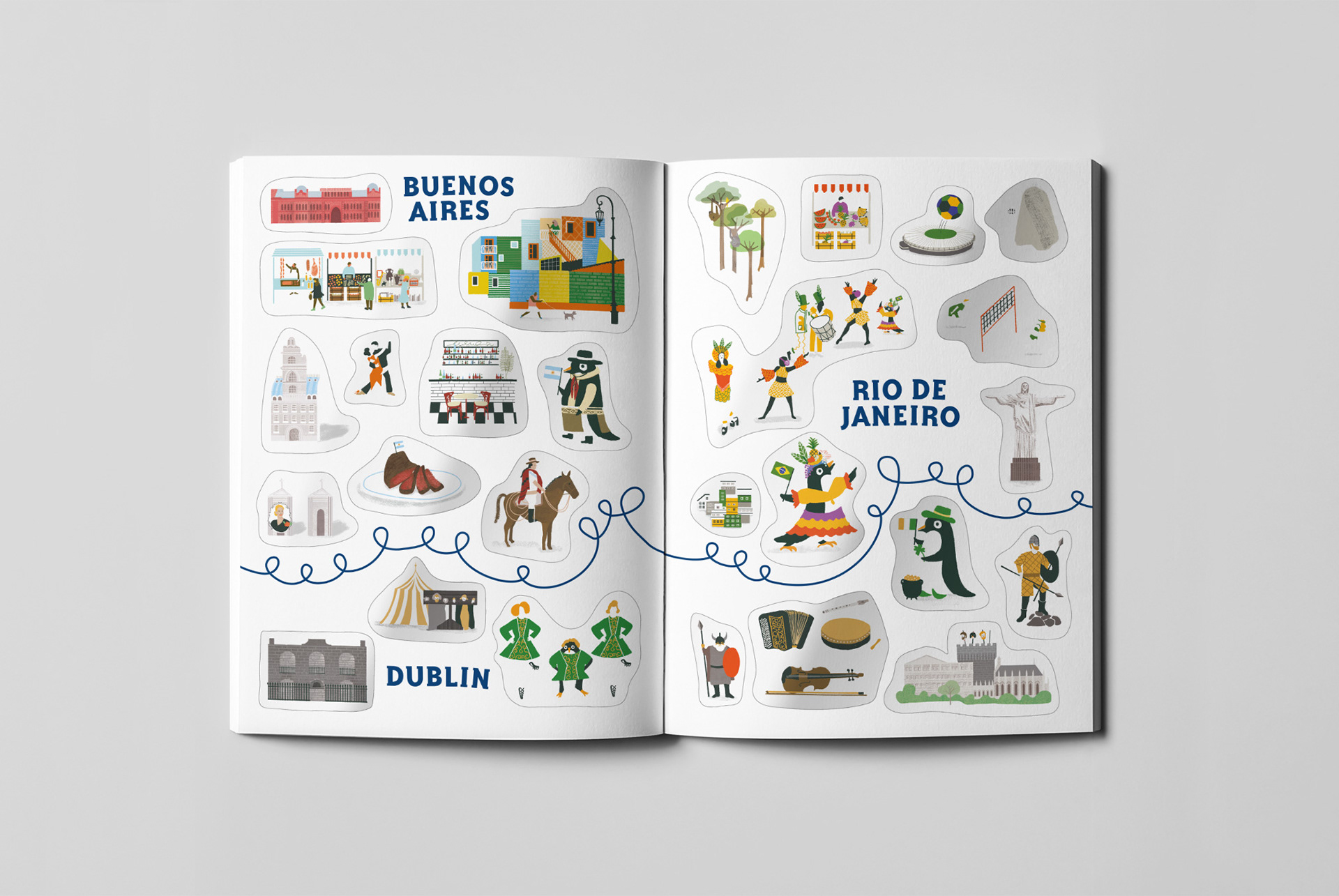 hardback / paperback with flaps / sticker page tip-ins / 64 pages

Lead by their friendly tour guide, Penguin, Big City Explorer and Big City Sticker Book (the subsequent book in the series) take kids on a whistle-stop tour around various cities of the world. 

The super-talented Maggie Li illustrated the beautiful maps and characters in these books and it was great to work with her as we brought Penguin's tour guide personality to life. Maggie's illustrations gave me such a lot to draw inspiration from when exploring fonts and designing the various elements used in the design.