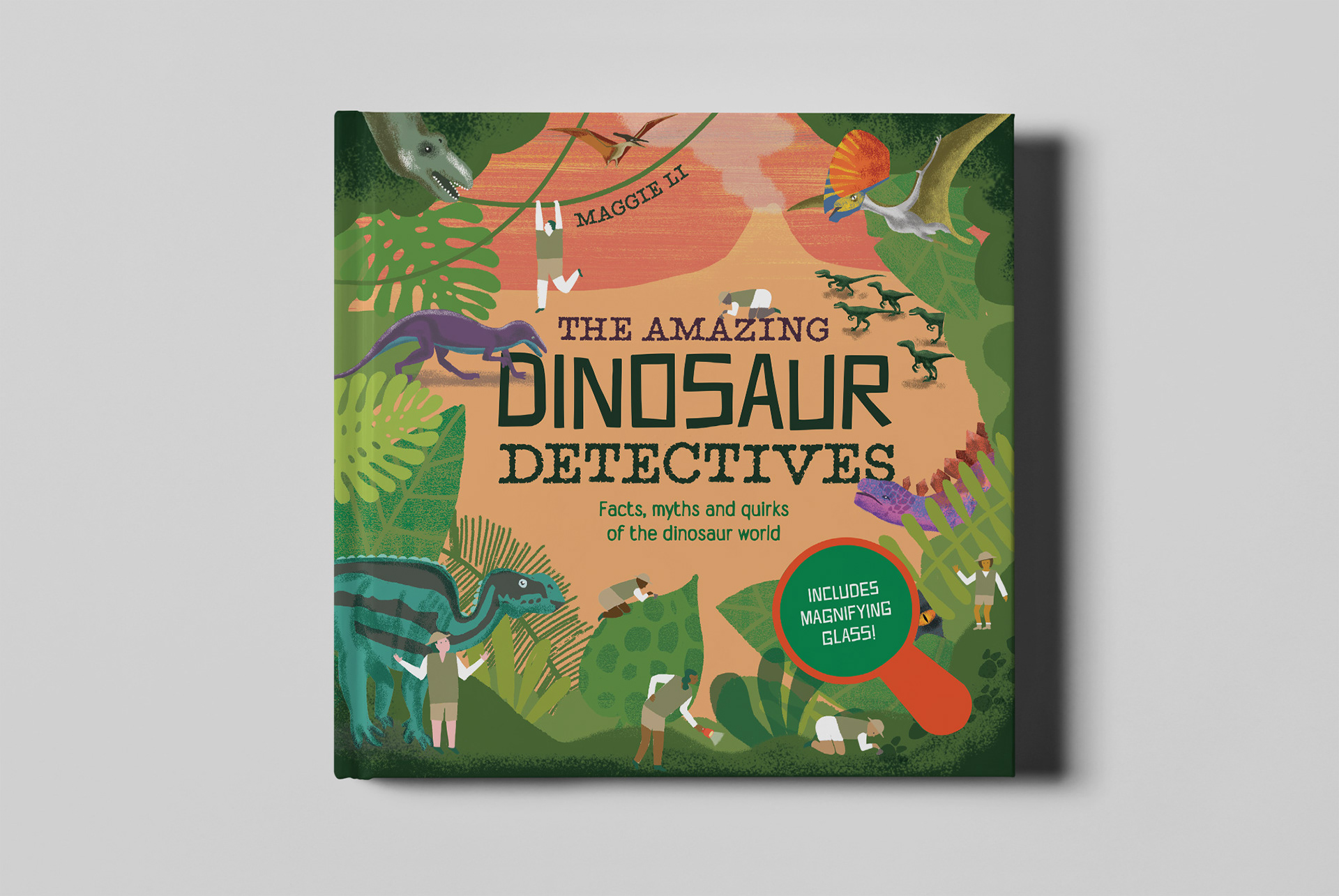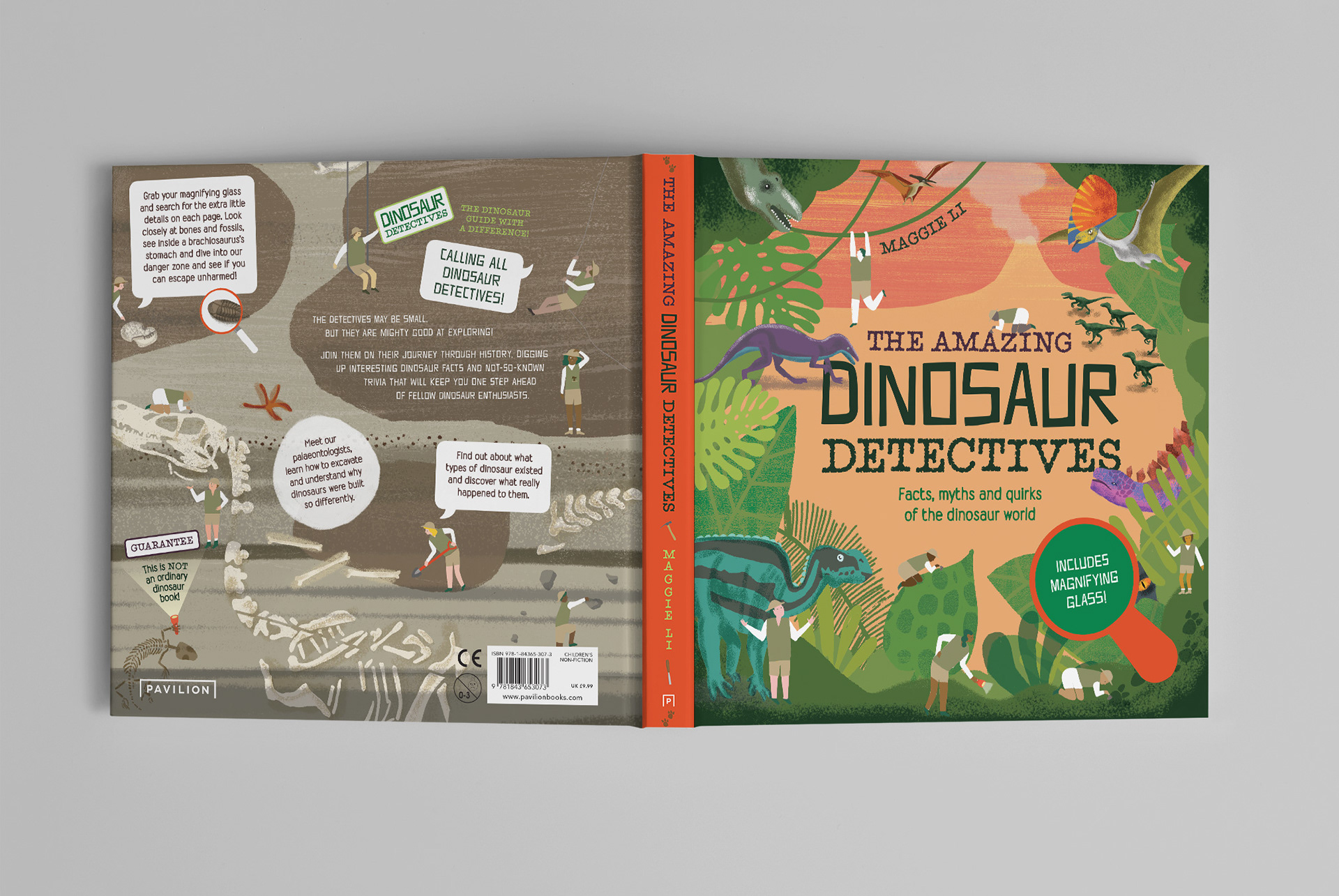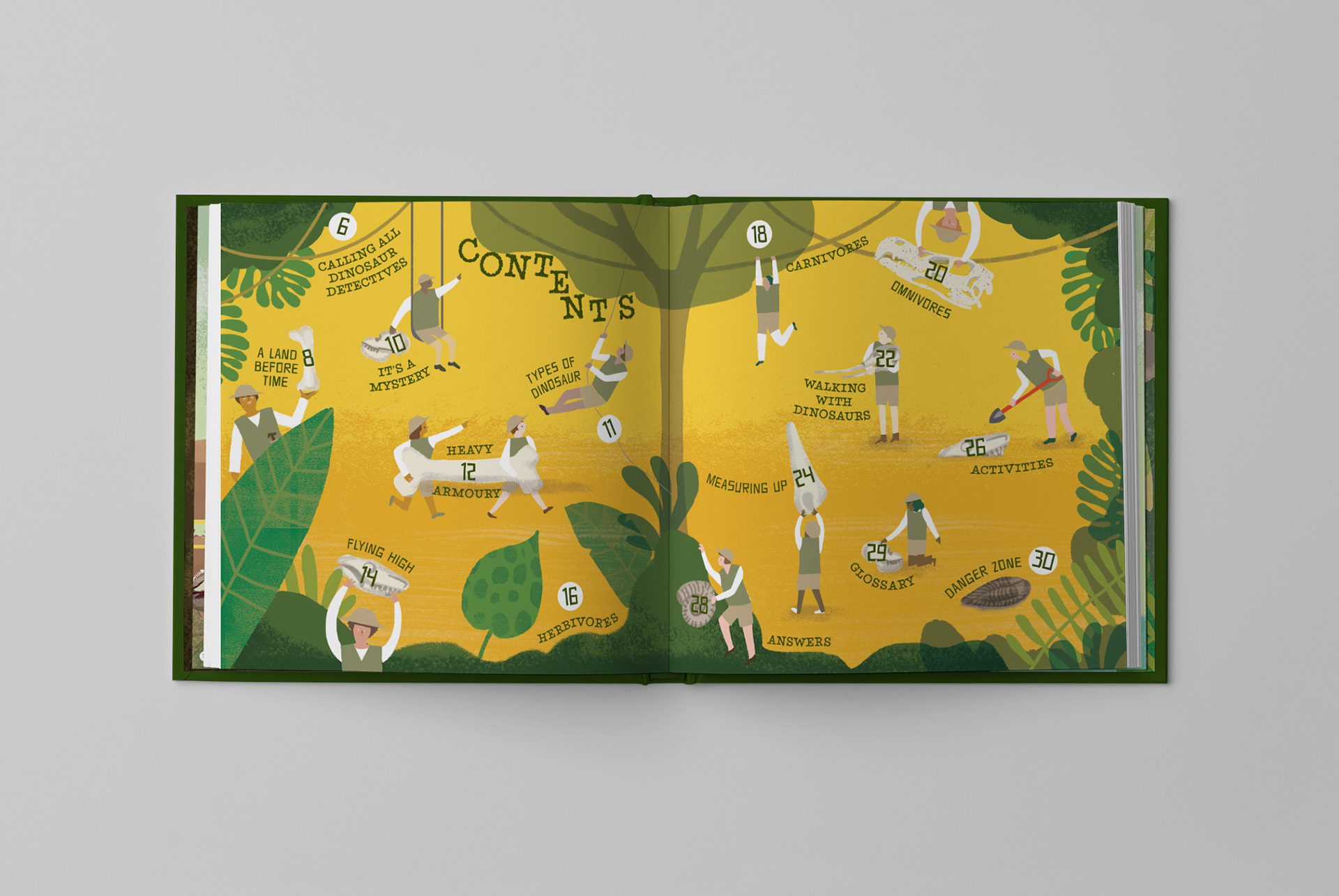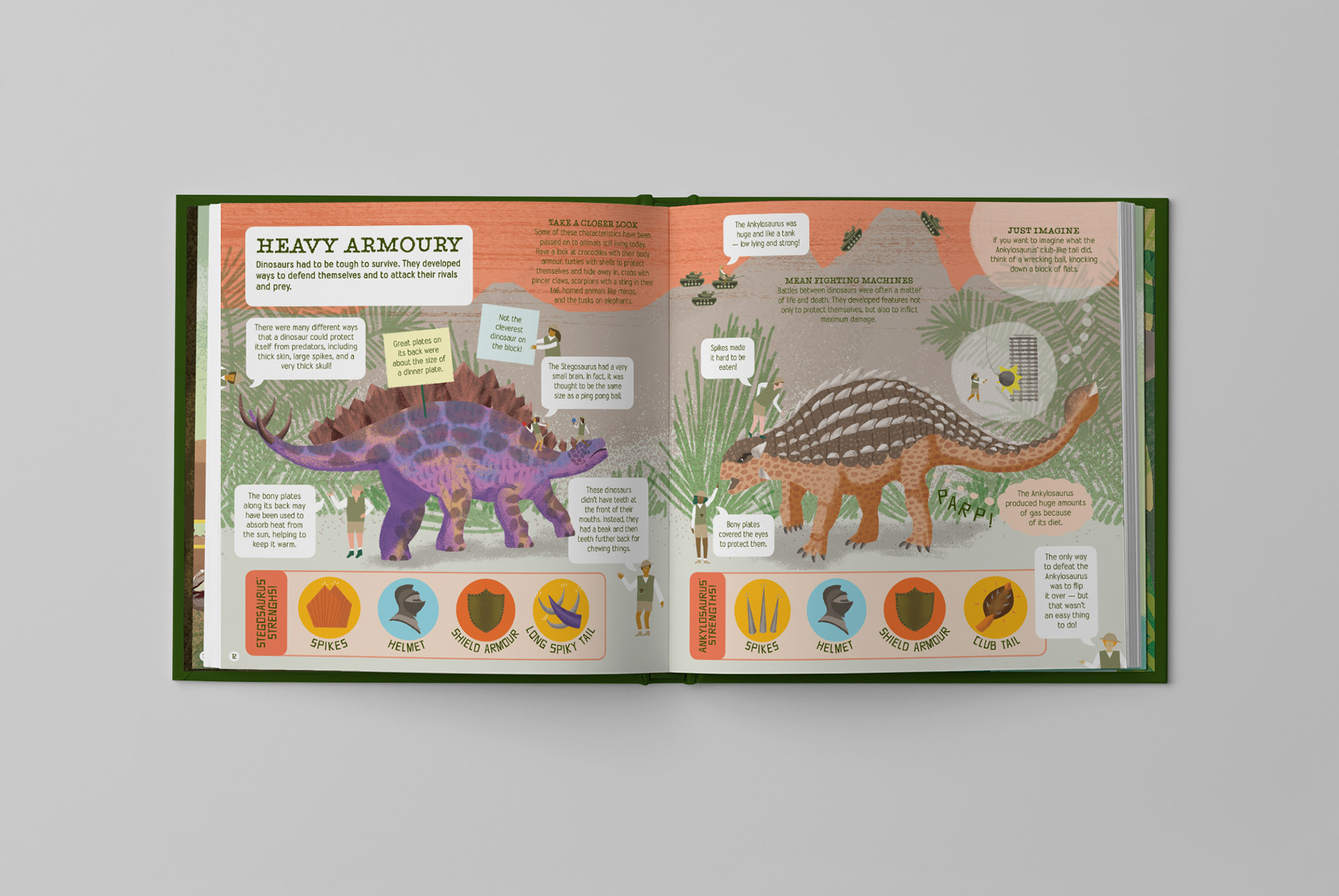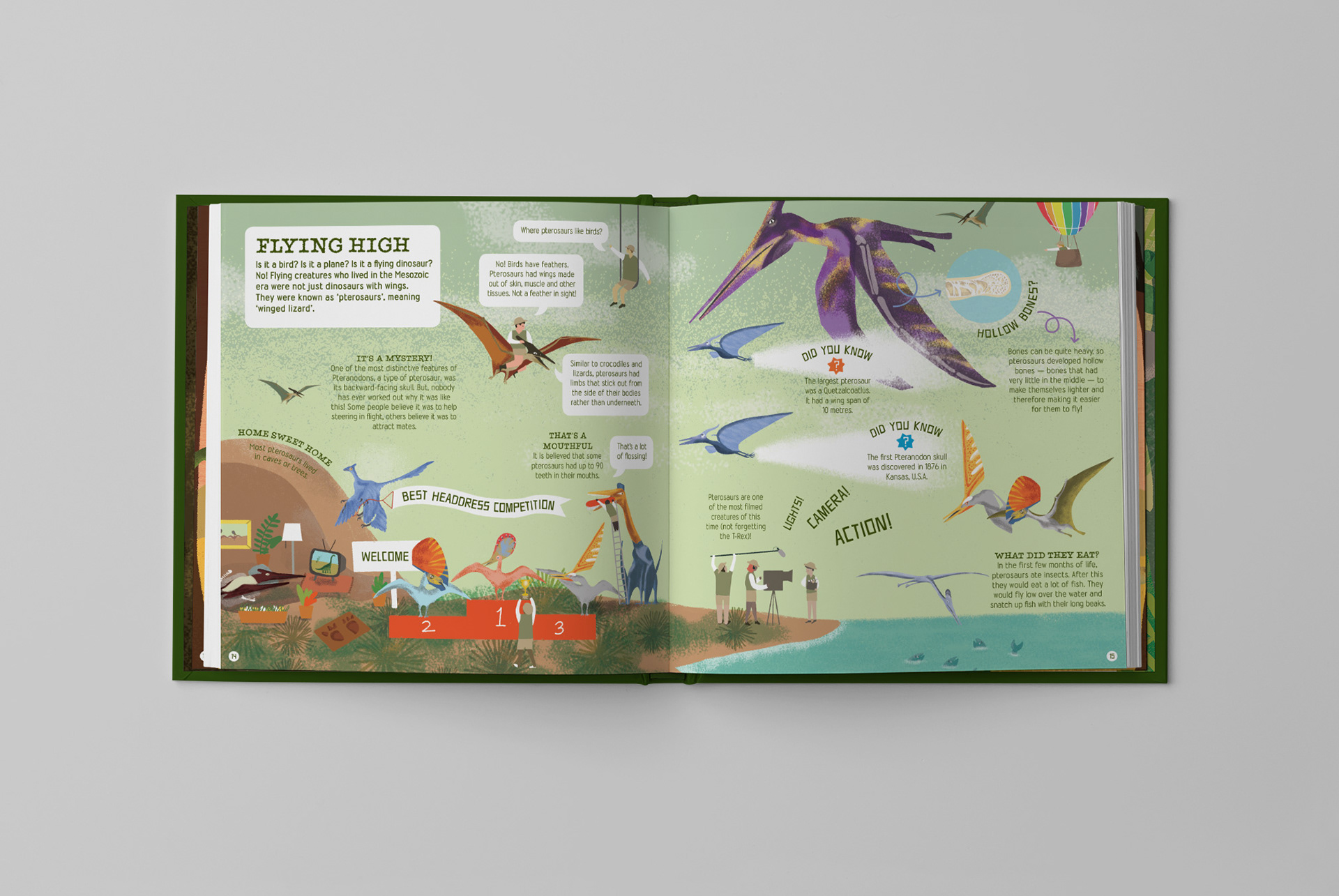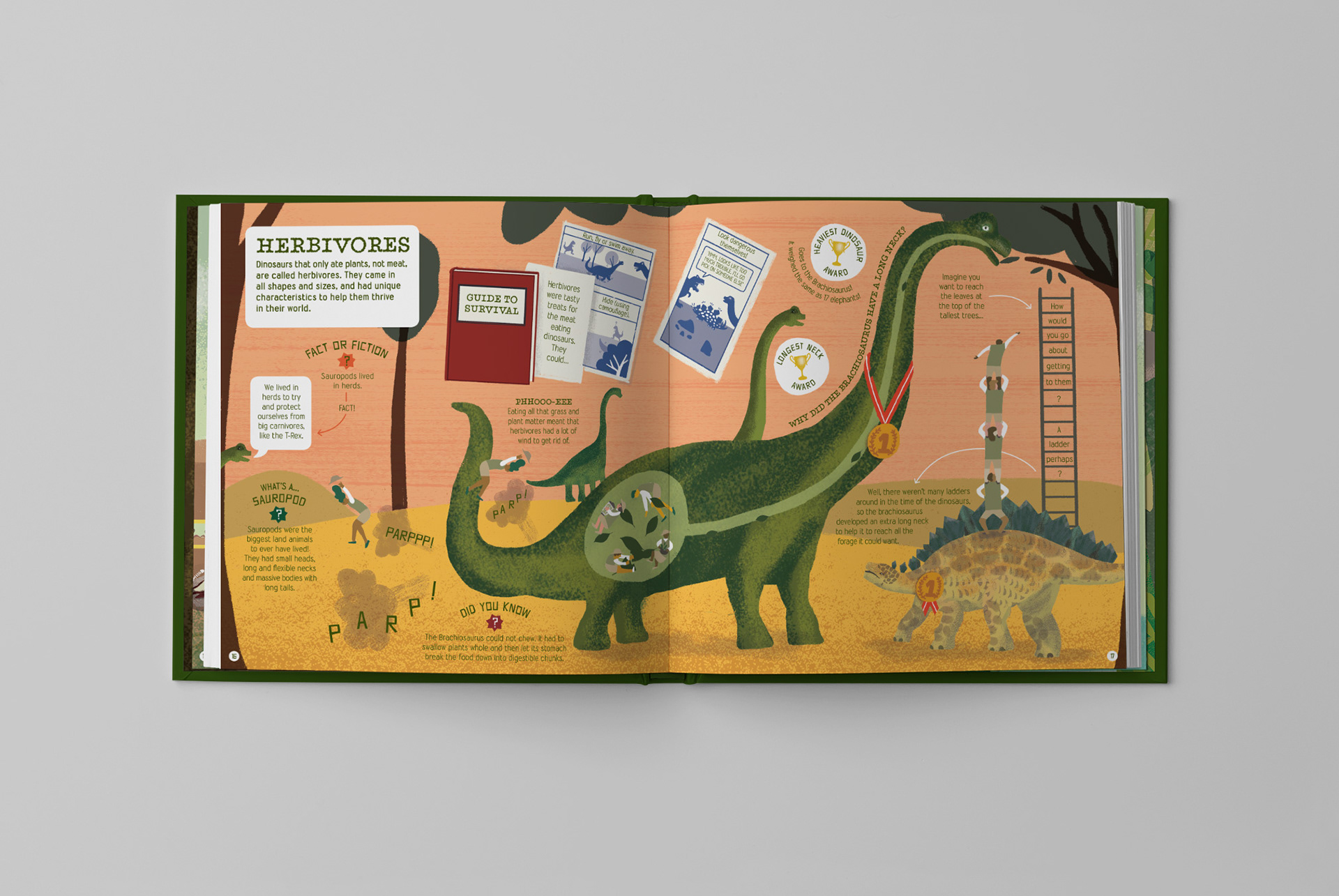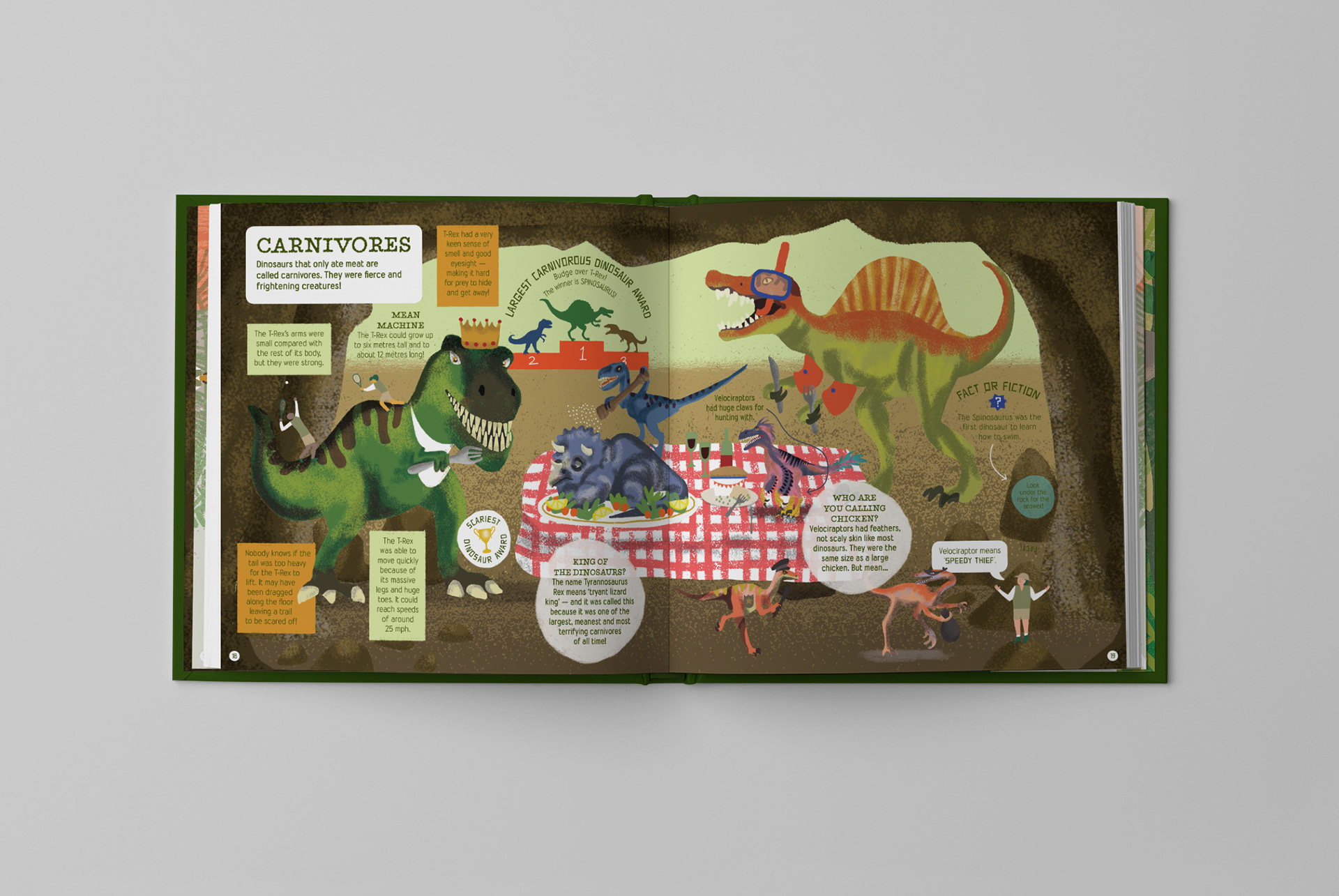 hardback / magnifying glass insert / 32 pages

Did you know that a brachiosaurus weighed the same as 17 elephants?! No…? Cue the Dinosaur Detectives! This group of tiny paleontologists helps readers excavate facts, myths and quirks about the extinct beasts in a fun, visual way. 

Following on from the success of Bug Detective and Body Detectives, this is the third in the series from a concept dreamt up by the then Commissioning Editor at Pavilion and myself (there are three in the series in total). We felt it would be wonderful for kids and adults to share more of the book experience at story time; adults guiding kids through the main text and kids letting adults in on the fun and hi-jinx going on in the text that's readable via the free magnifying glass, like a little secret they share with the book characters! We also then wanted kids to be able to use the magnifying glass to explore further, so it's flexible and can be put in a pocket without fear of breakage.