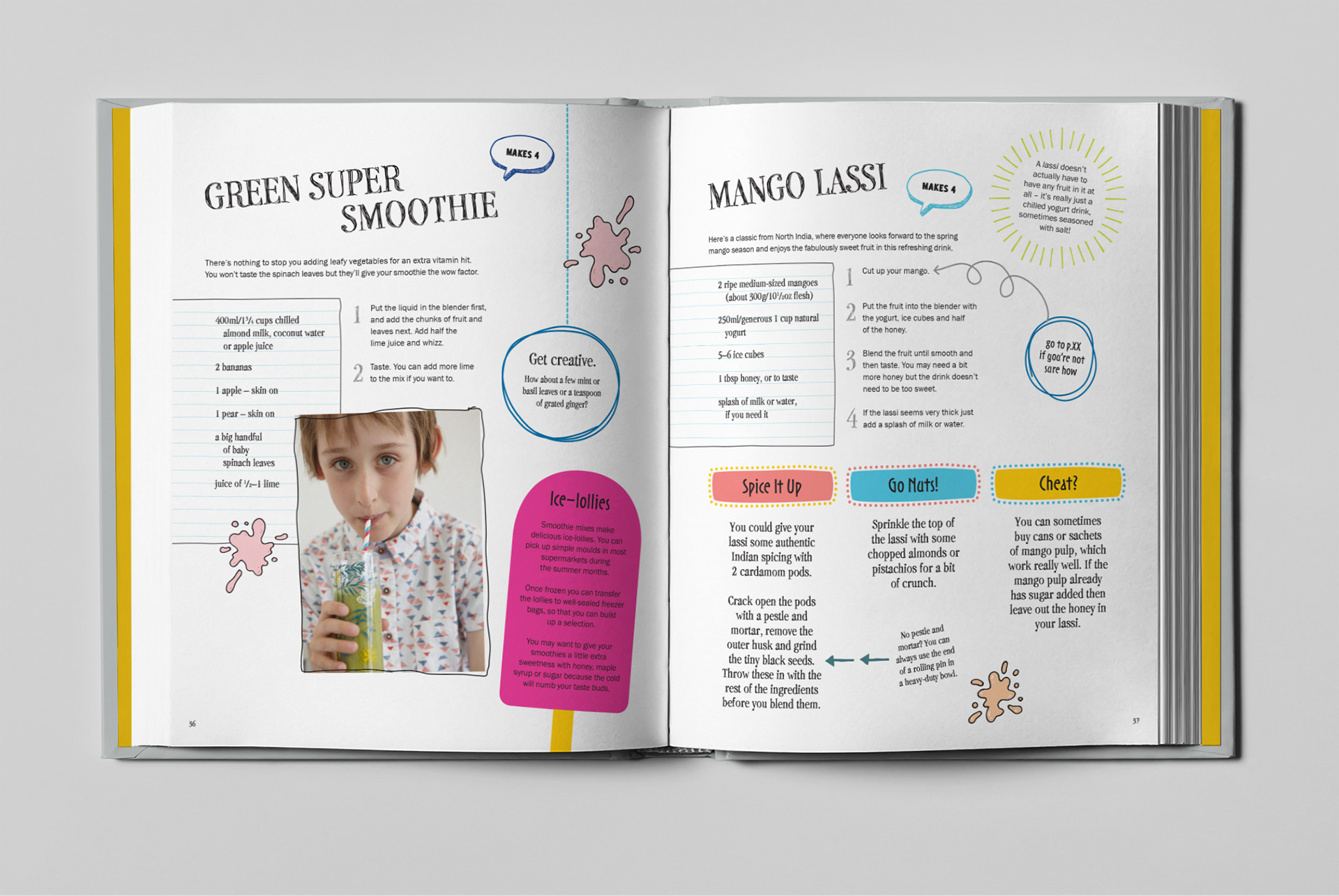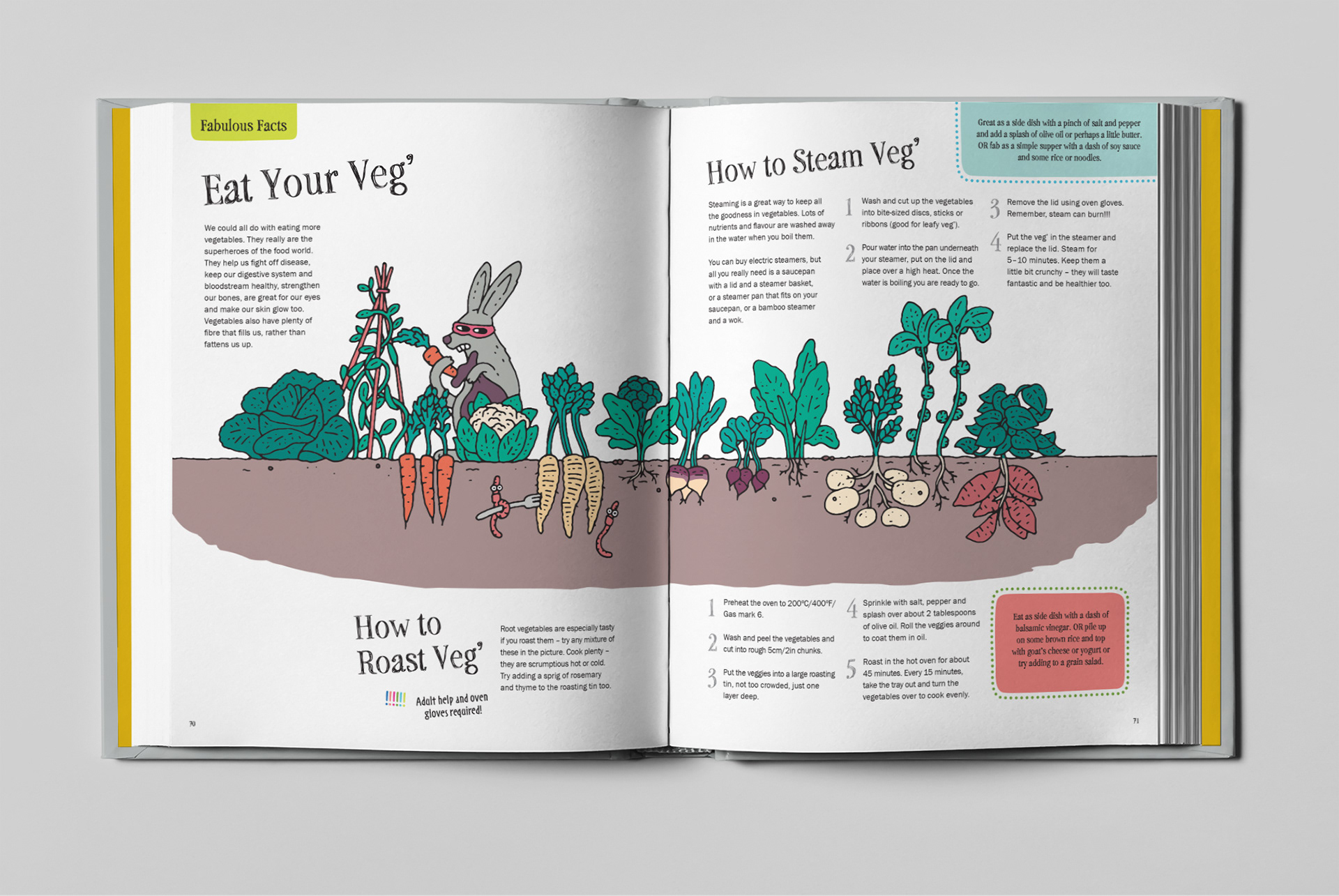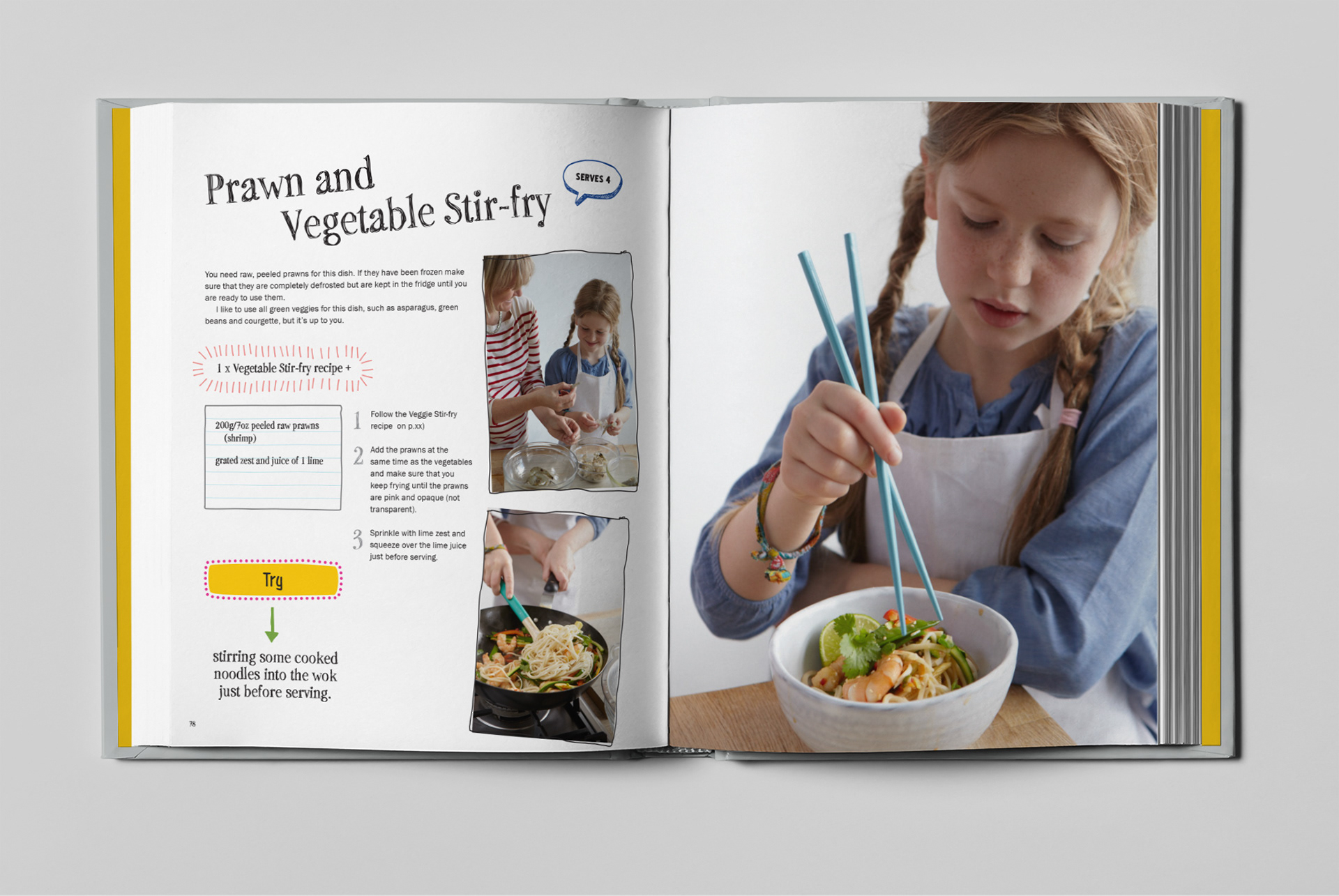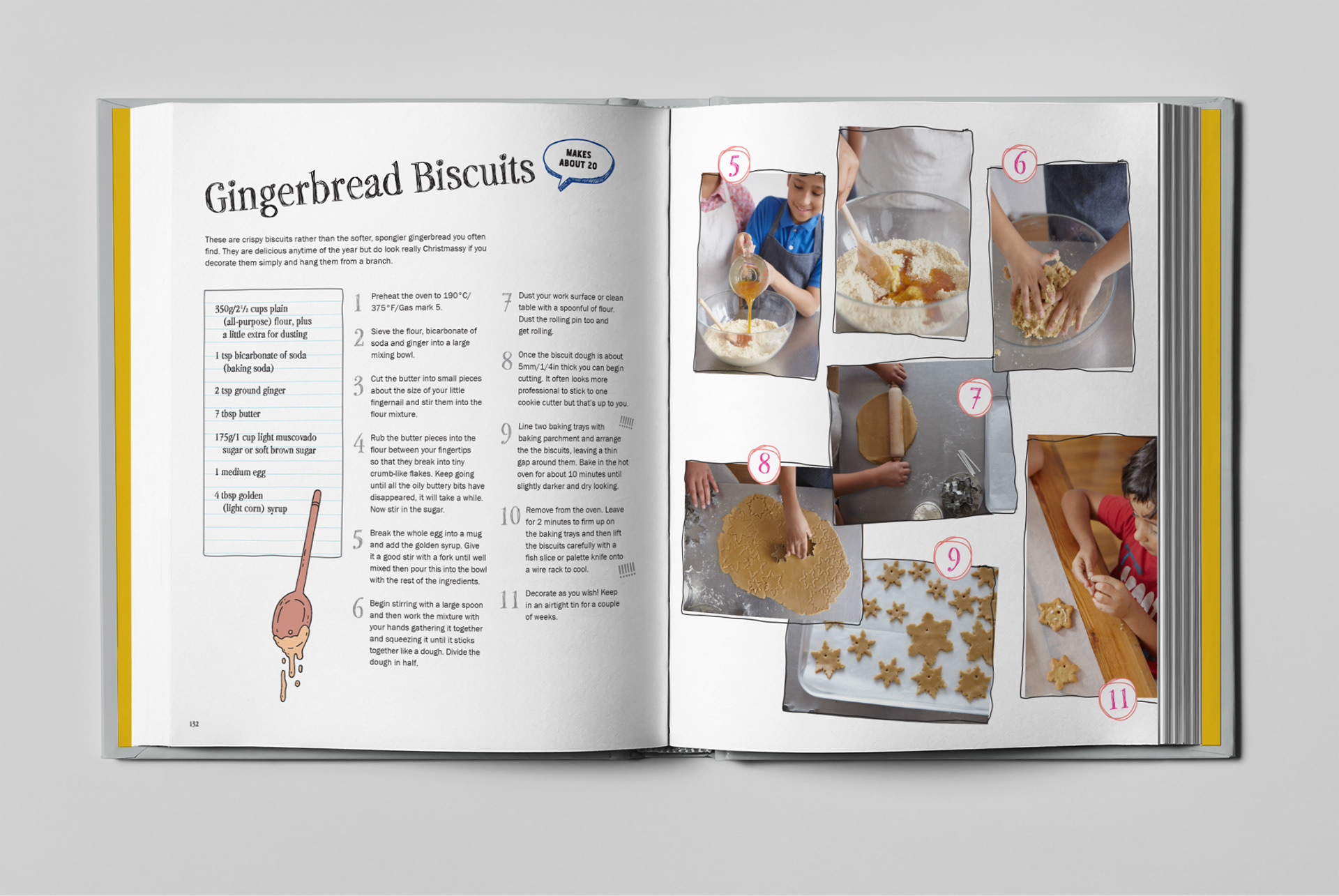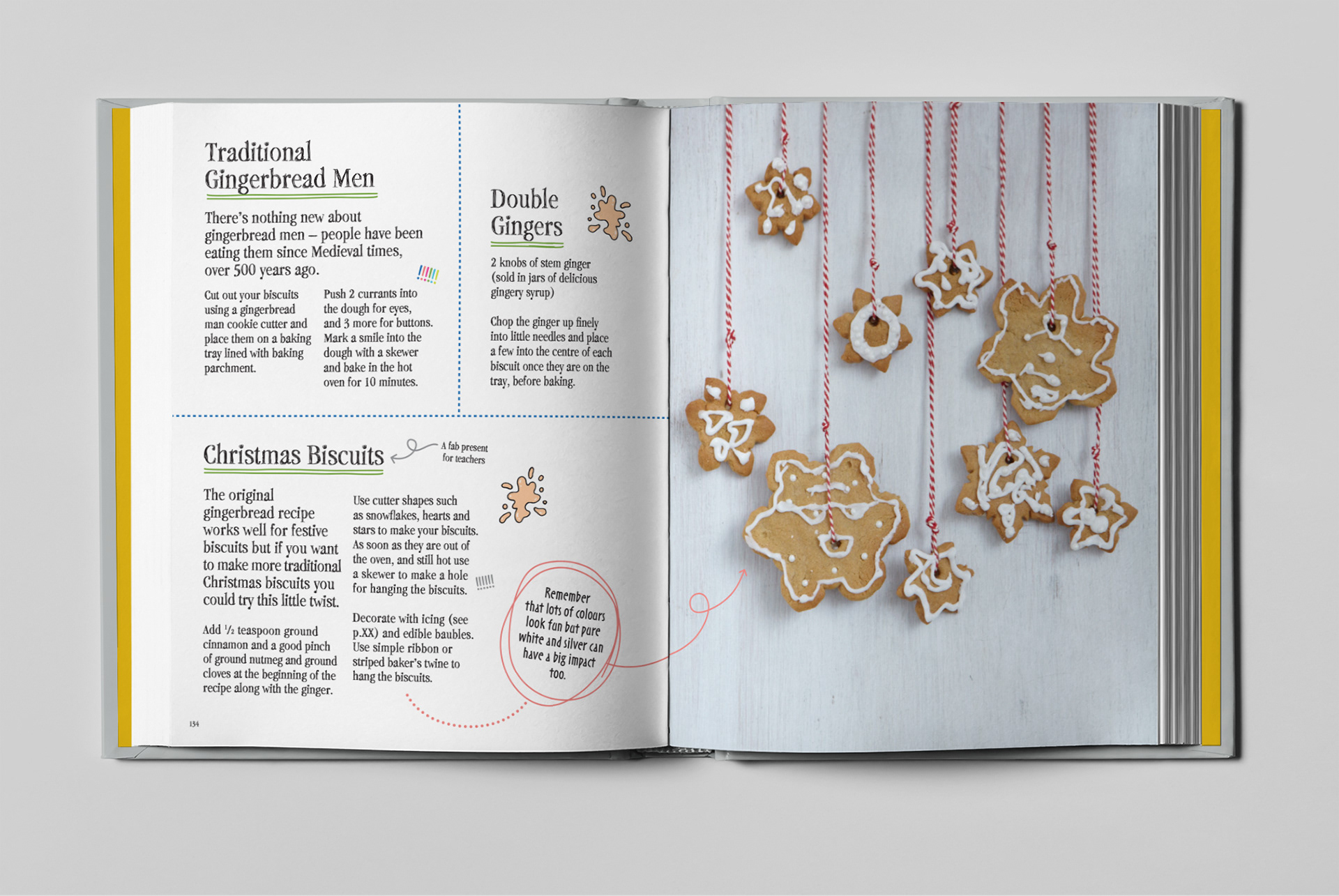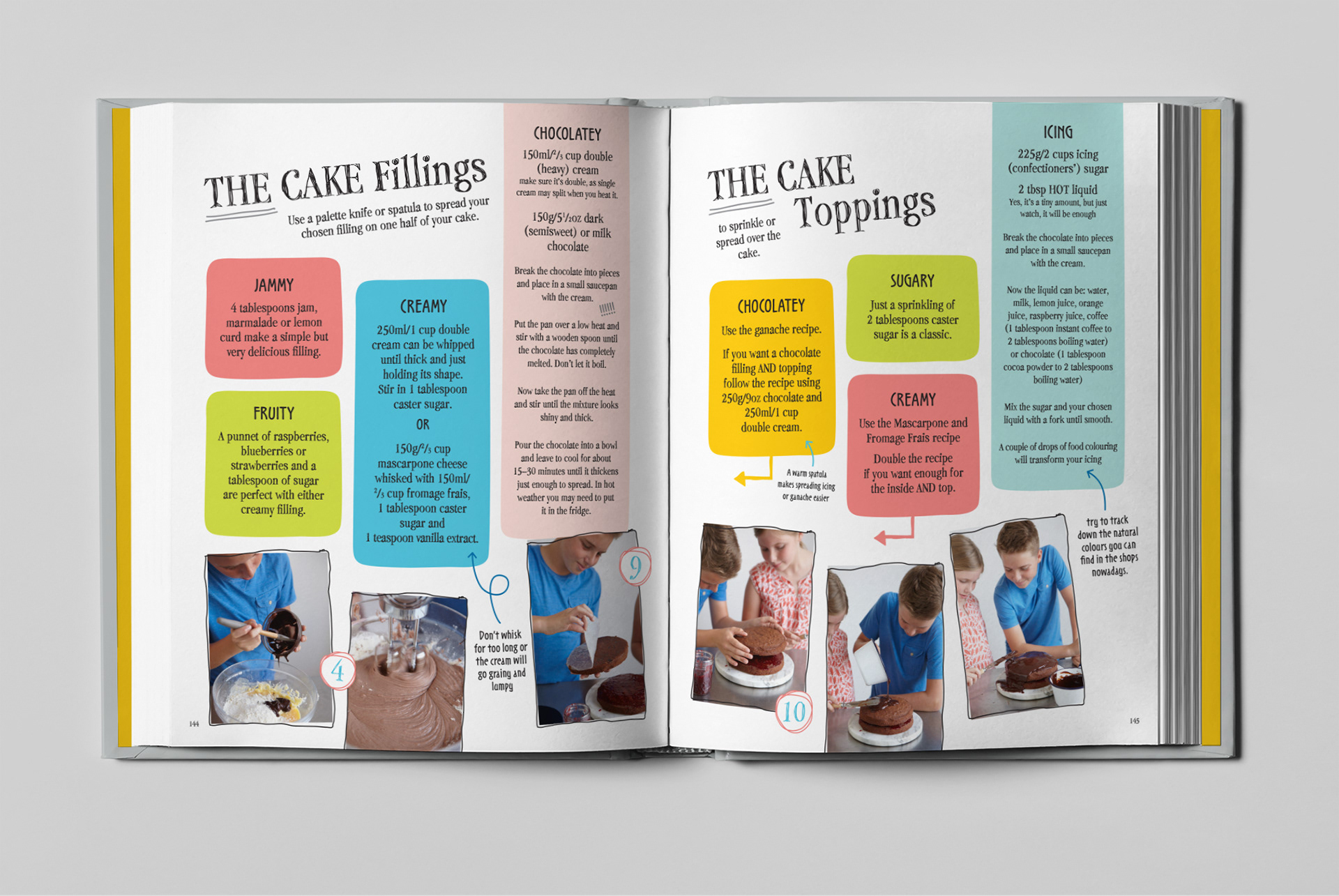 paperback / 160 pages

Budding chef or zealous bowl-licker, this book caters for all your kids' cookery aspirations! 

After pitching in with the art direction for a number of photo shoots, work began on the layouts. I was sent the sample spreads and then when the live text came through, modified and evolved it, creating various extra spread designs to accommodate this until we'd served up our ultimate aim; a cookbook that felt like it was made for kids by kids.