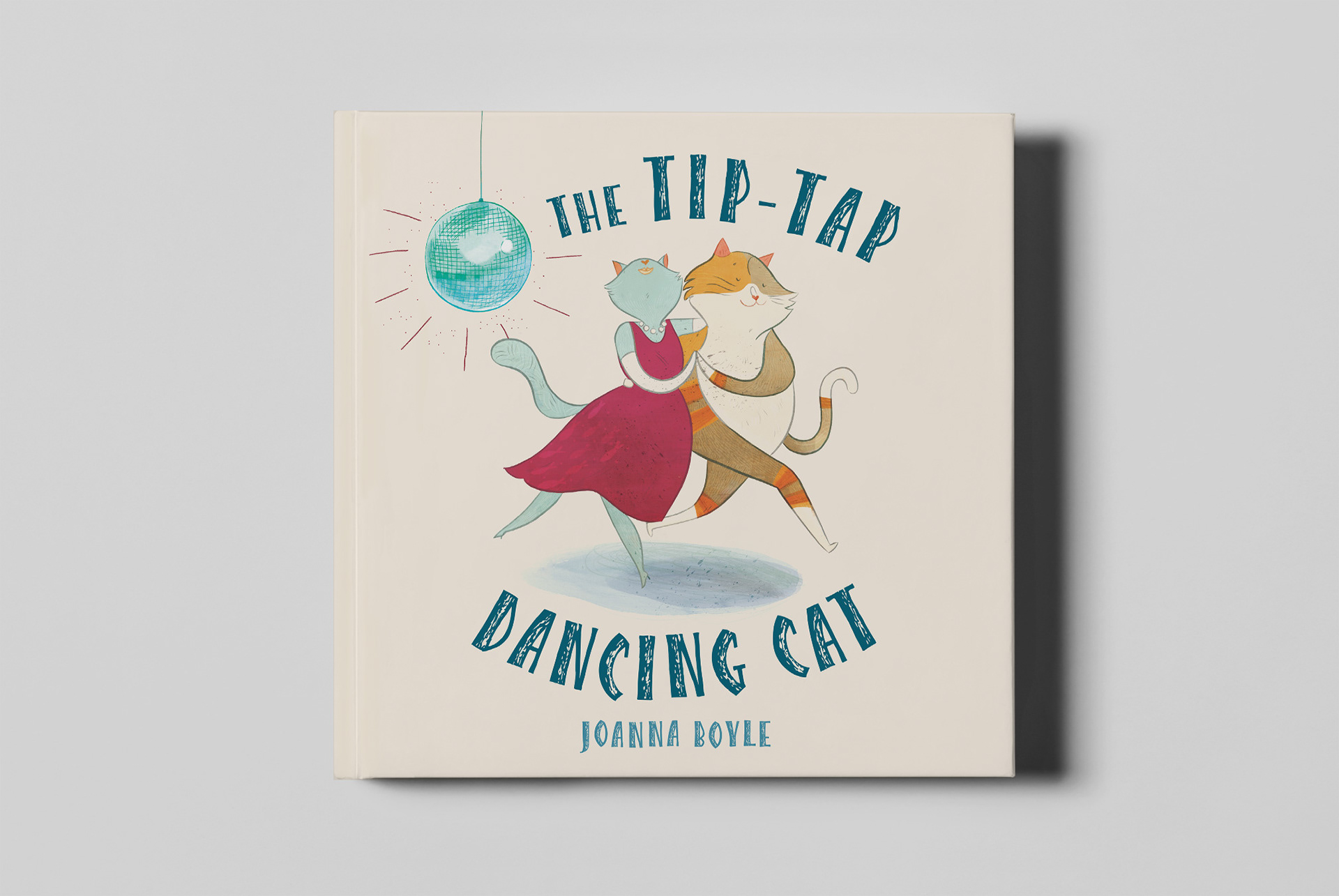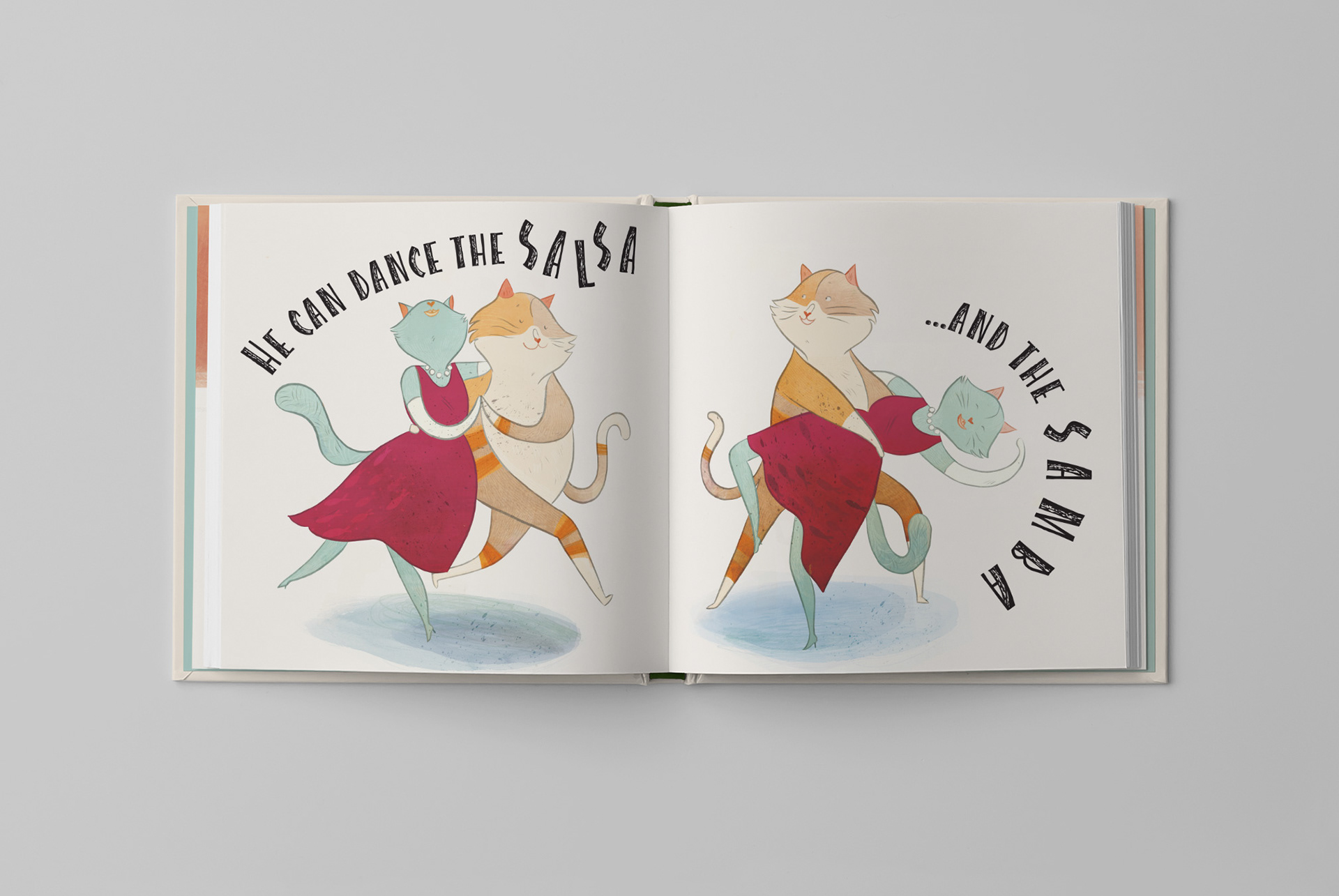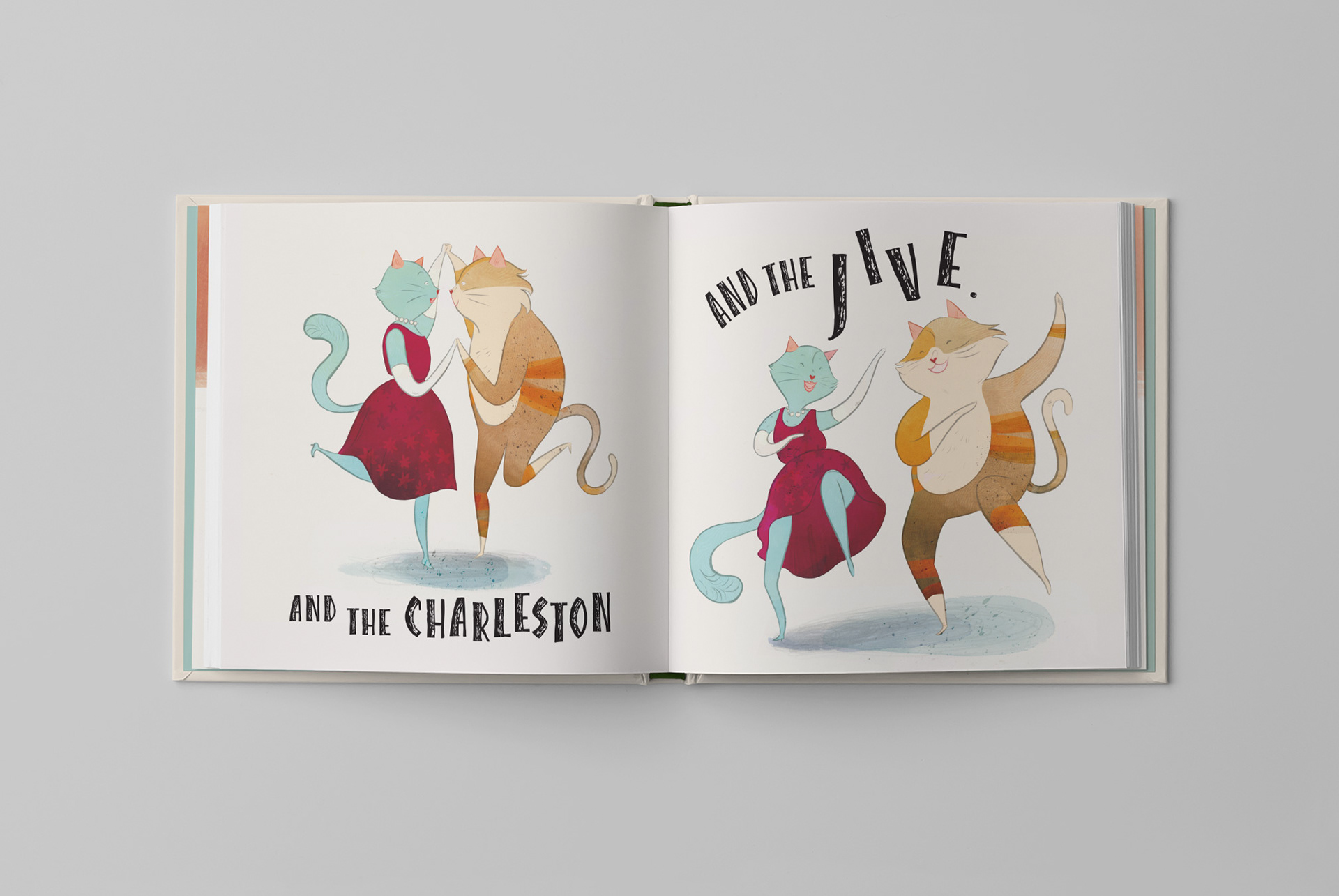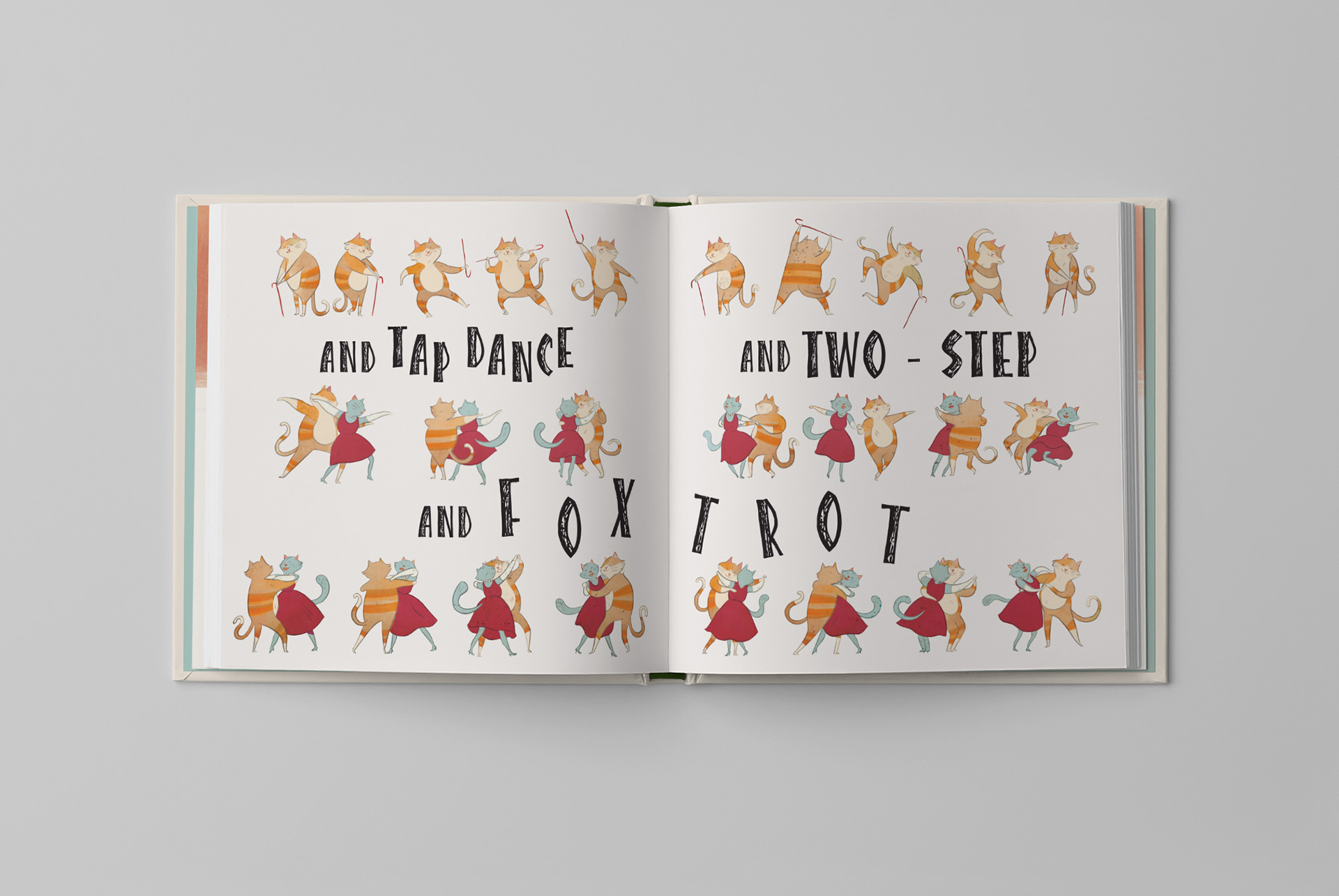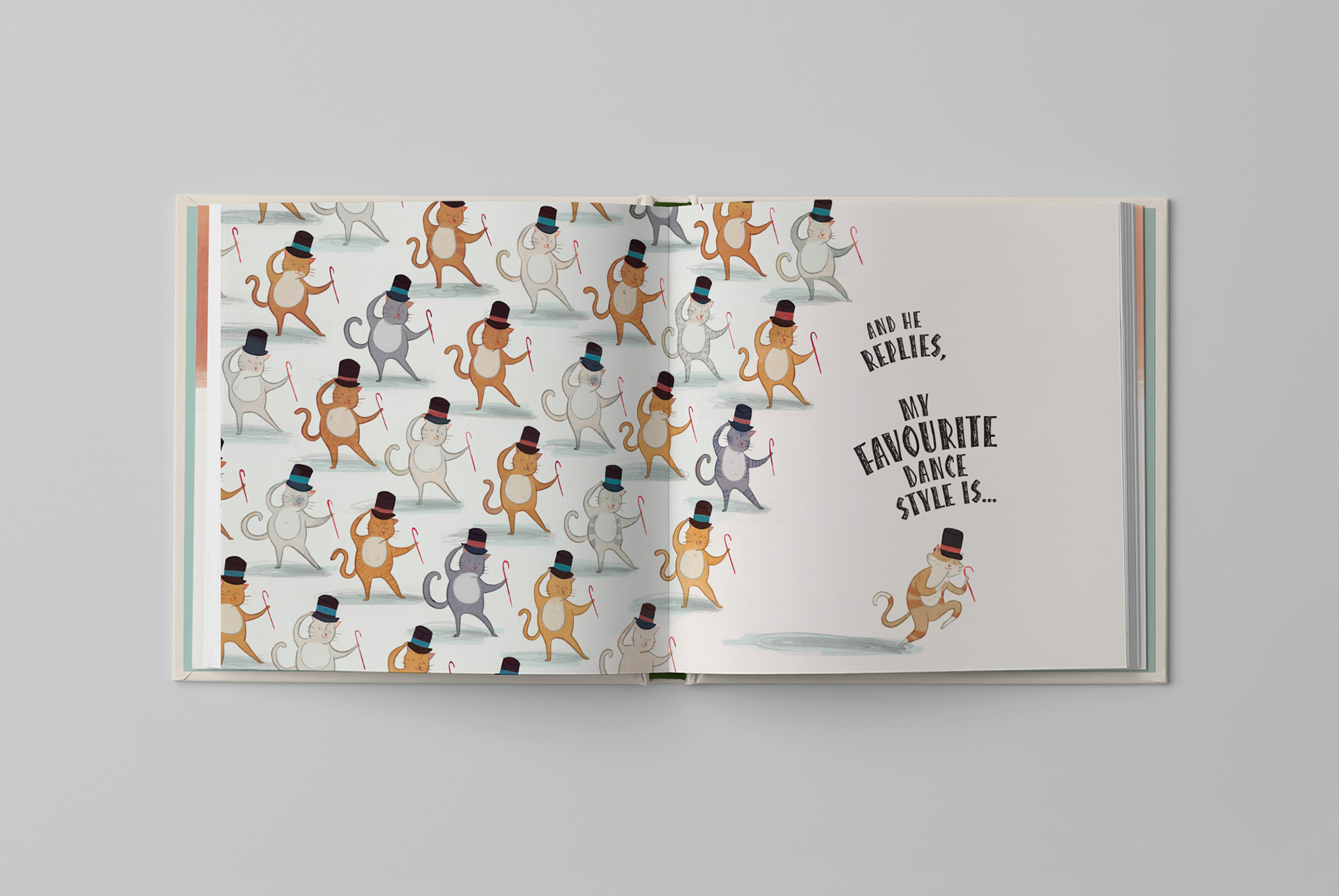 paperback / 32 pages

Ever wanted to see a cat do the jive? Well, now you can! In this dance and music-inspired tale, the Tip-Tap Cat goes on a dancing extravaganza and has a terrific time! 

I felt the design had to reflect the Tip-Tap Cat's panache in order to fully realize the book. To achieve this, I chose a font with flare and was extremely expressive with the typography, displaying the text to reflect the dance that the Tip-Tap Cat performs in the story at the time.