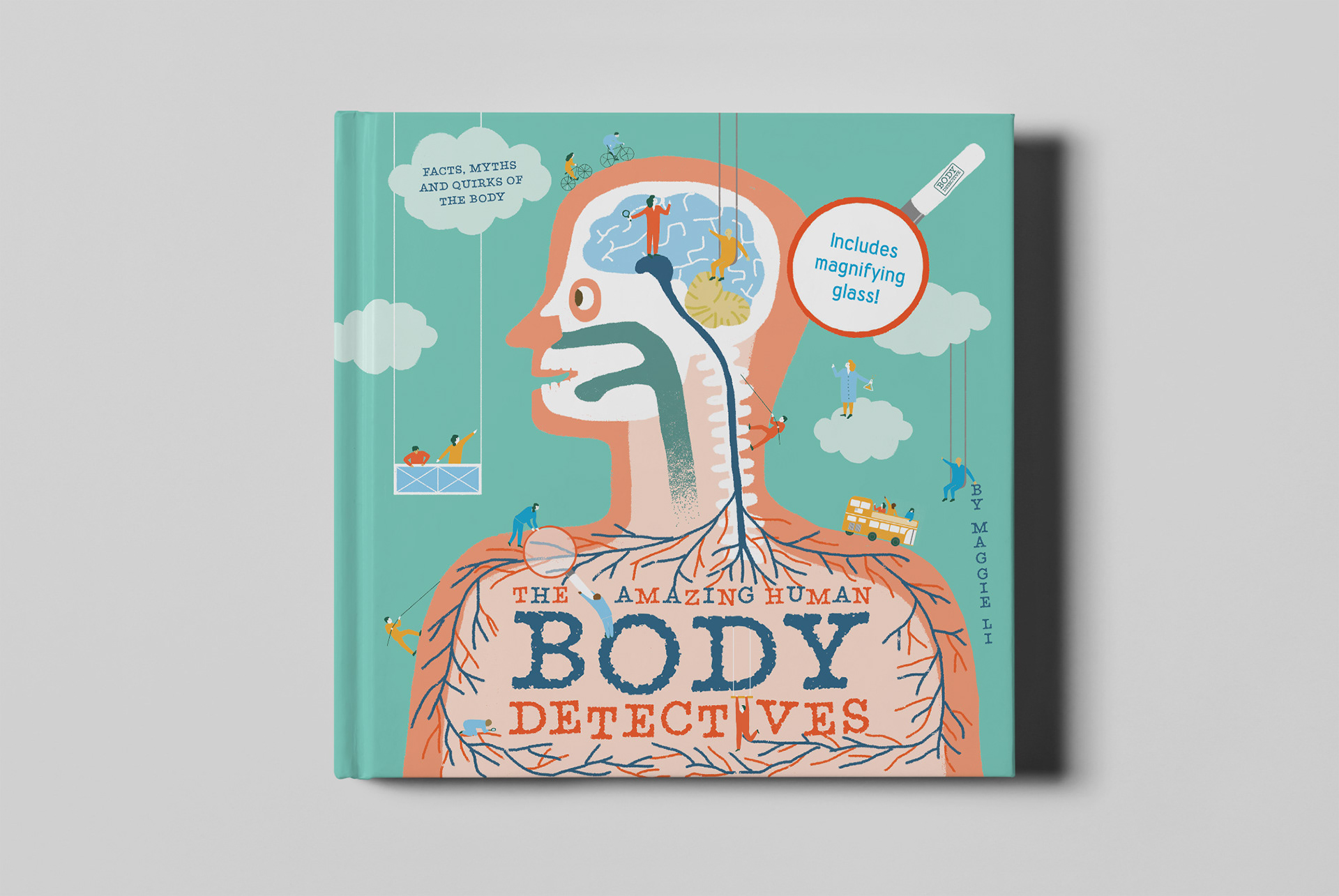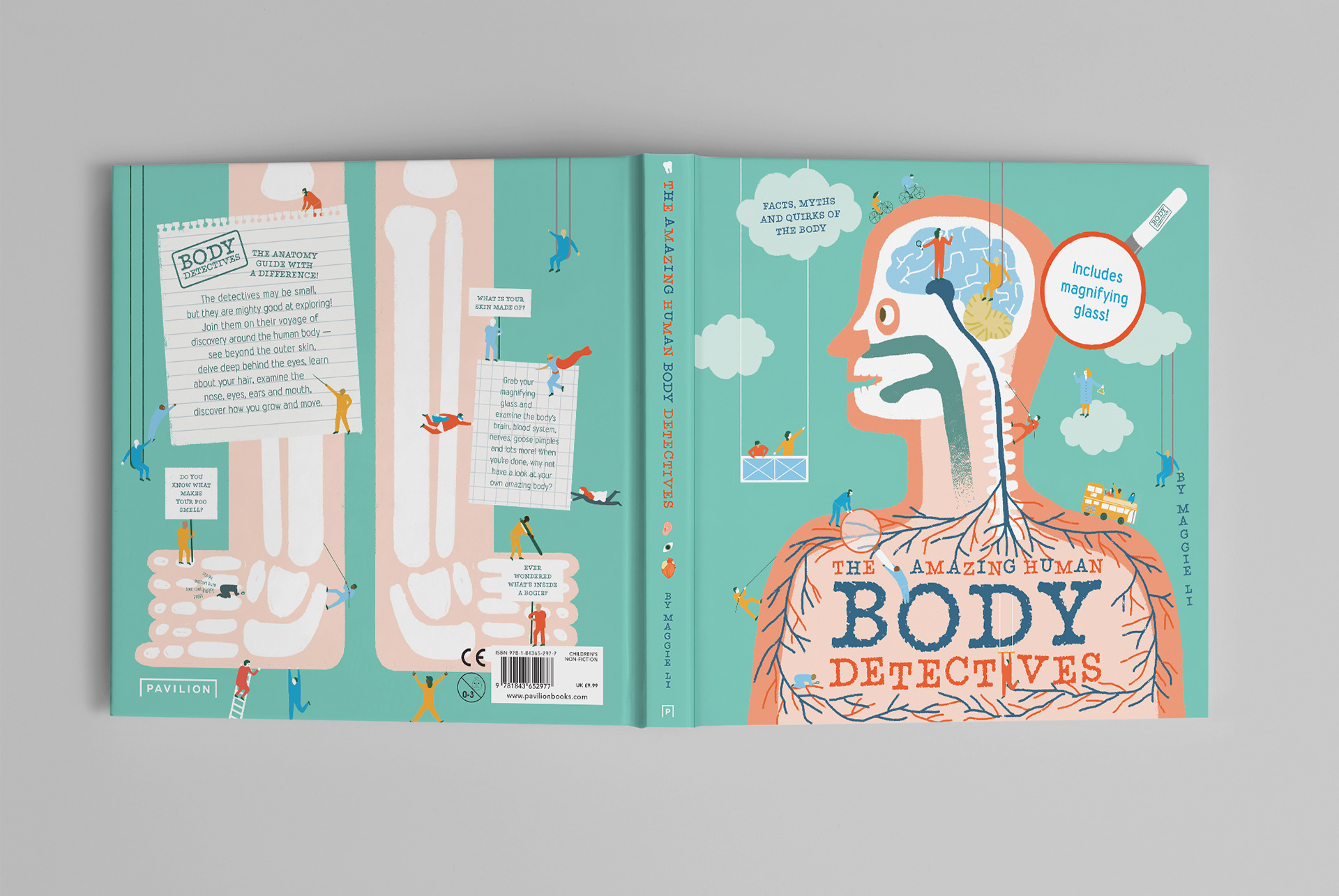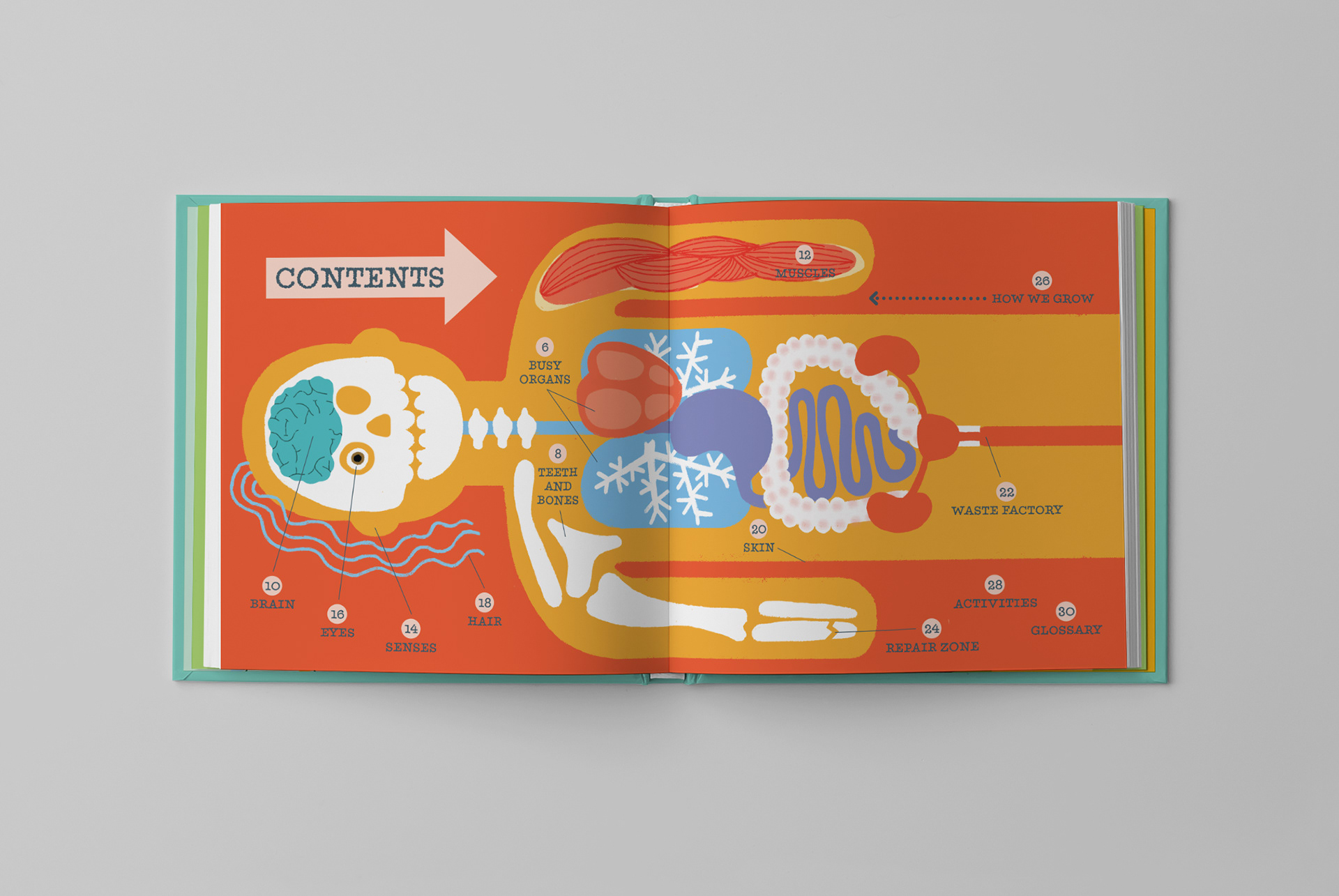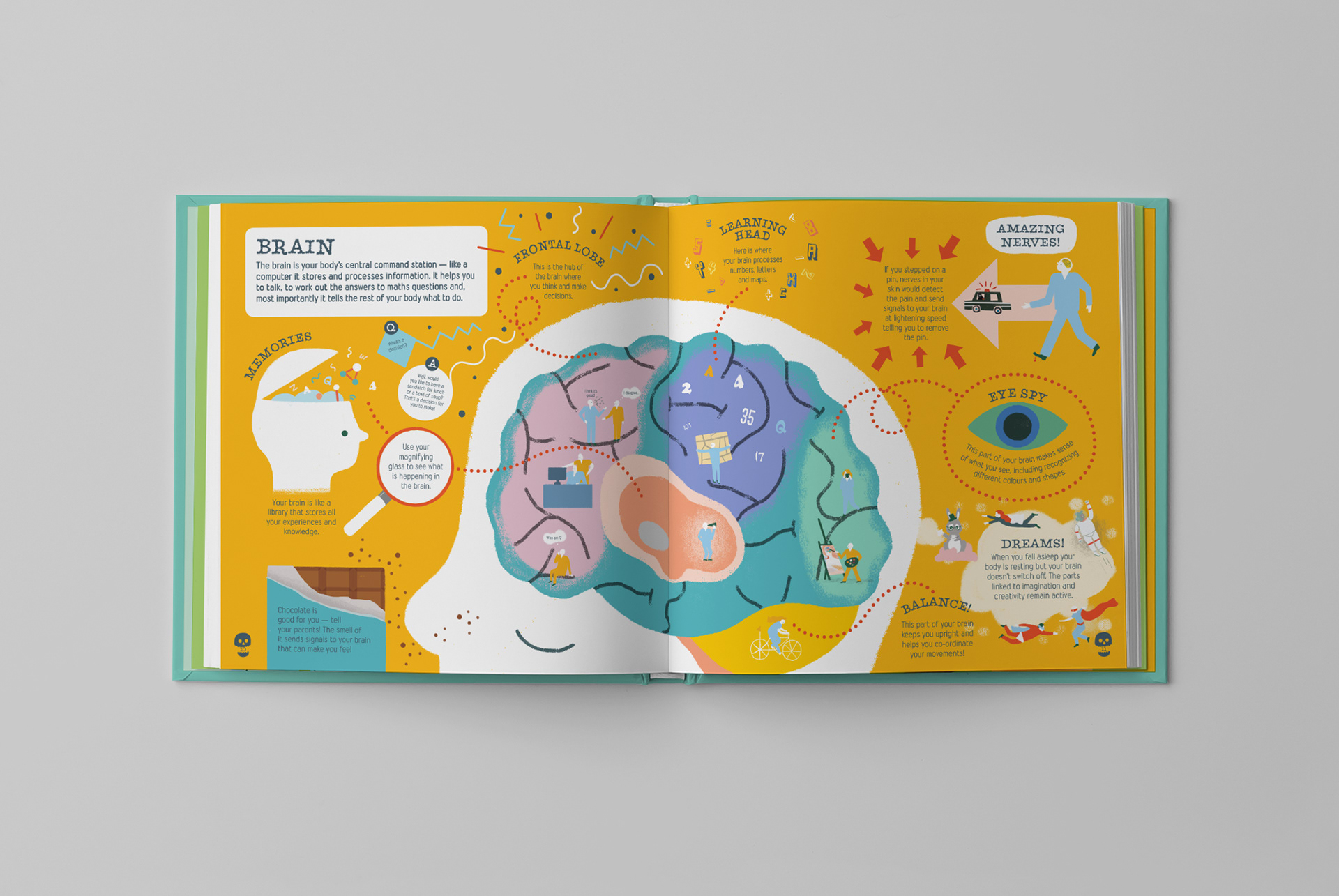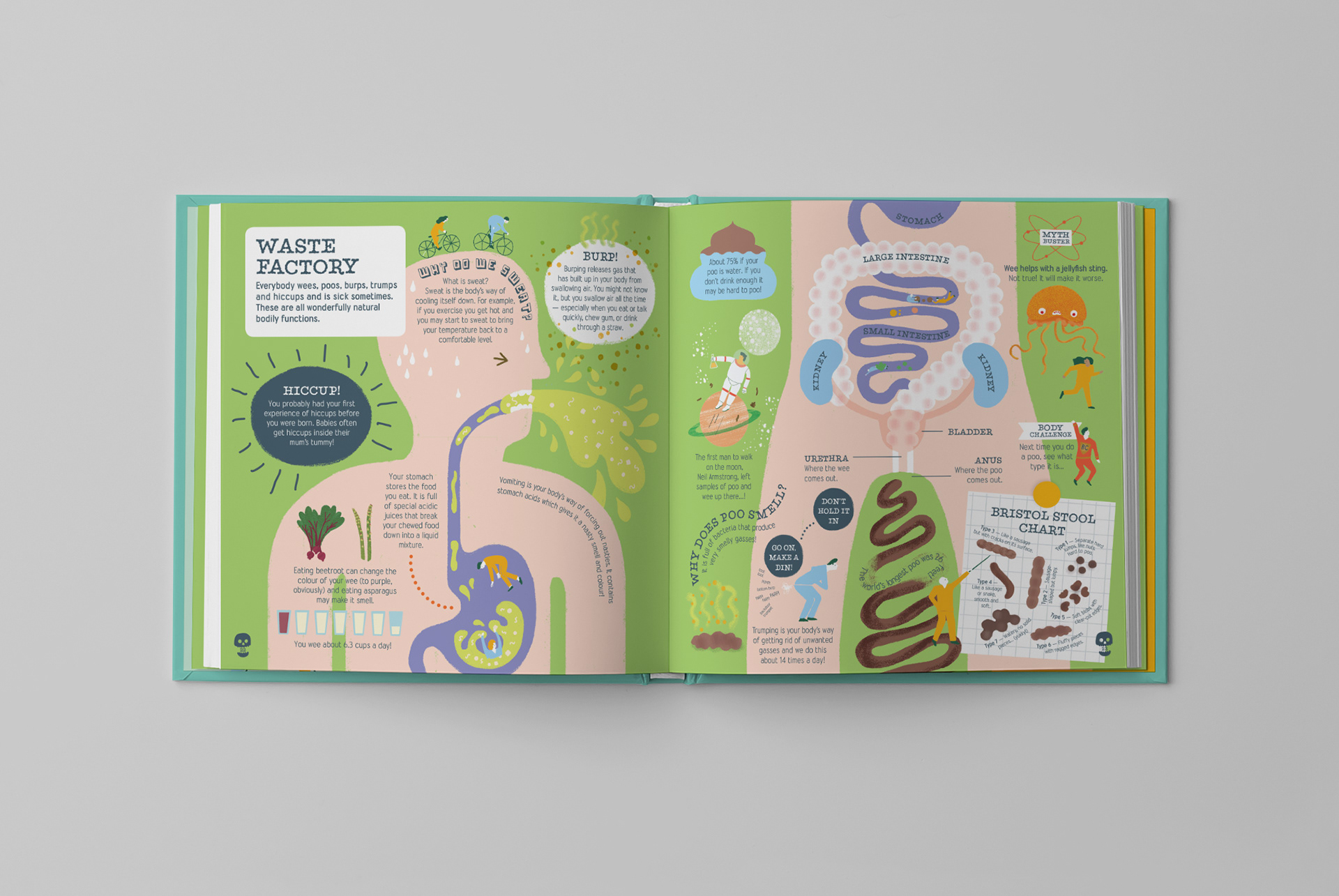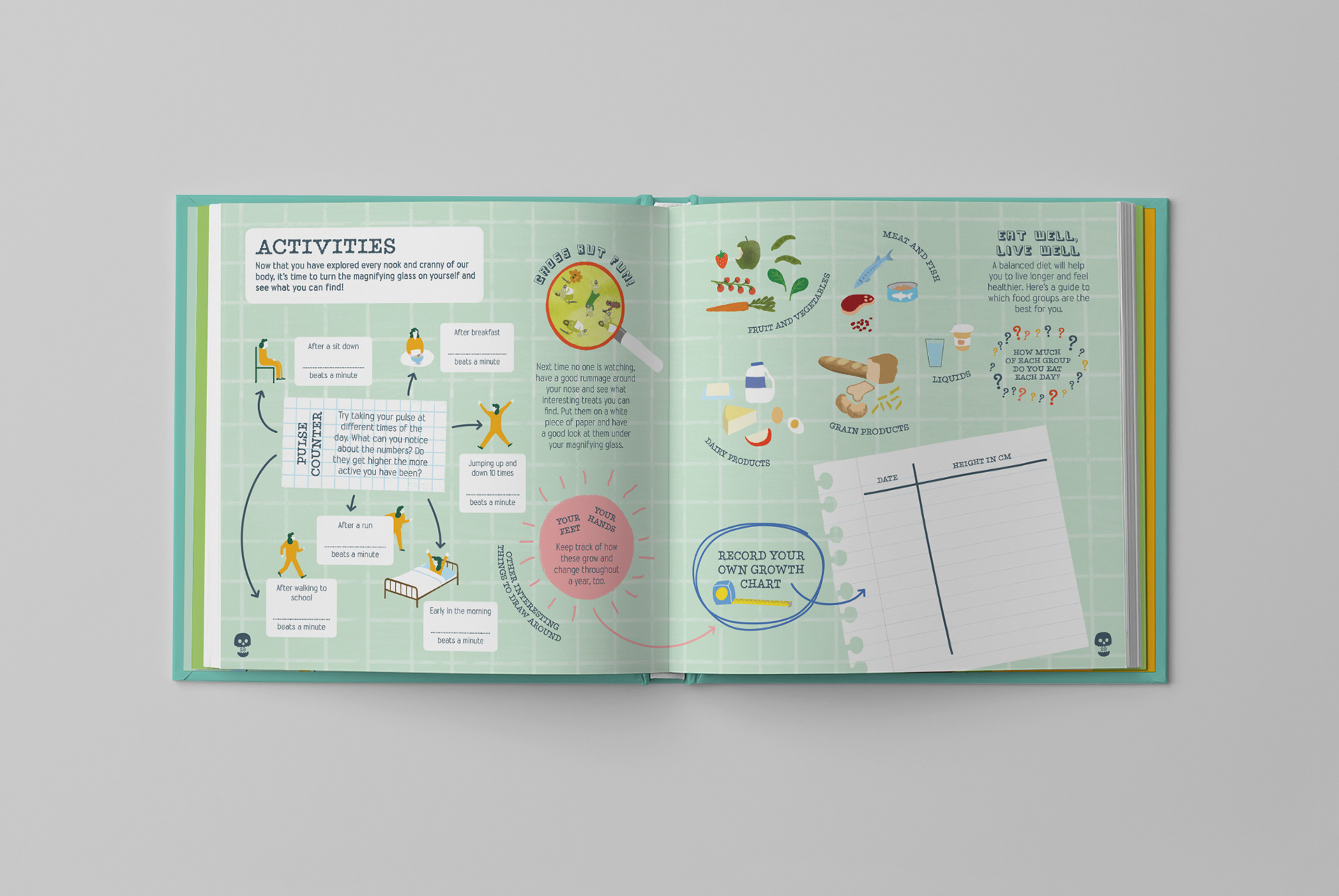 hardback / magnifying glass insert / 32 pages

Grab your magnifying glass and go exploring with the Body Detectives as they delve and squelch their way around the human body, learning the most interesting facts, myths and quirks you could ever want to know about it! 

Following on from the success of Bug Detective, Body Detectives is the second in the series from a concept dreamt up by the then Commissioning Editor at Pavilion and myself (there are three in the series in total). We felt it would be wonderful for kids and adults to share more of the book experience at story time; adults guiding kids through the main text and kids letting adults in on the fun and hi-jinx going on in the text that's readable via the free magnifying glass, like a little secret they share with the book characters! We also then wanted kids to be able to use the magnifying glass to explore further, so it's flexible and can be put in a pocket without fear of breakage.

The amazing illustrations come courtesy of Maggie Li, who supplied us with the main elements and backgrounds for the spreads, as well as a 'bank' of all the smaller elements to go on the spreads too. I then set about arranging all the elements on the page alongside the text like a huge design jigsaw, which made for one of the most fun and creative projects I've worked on!