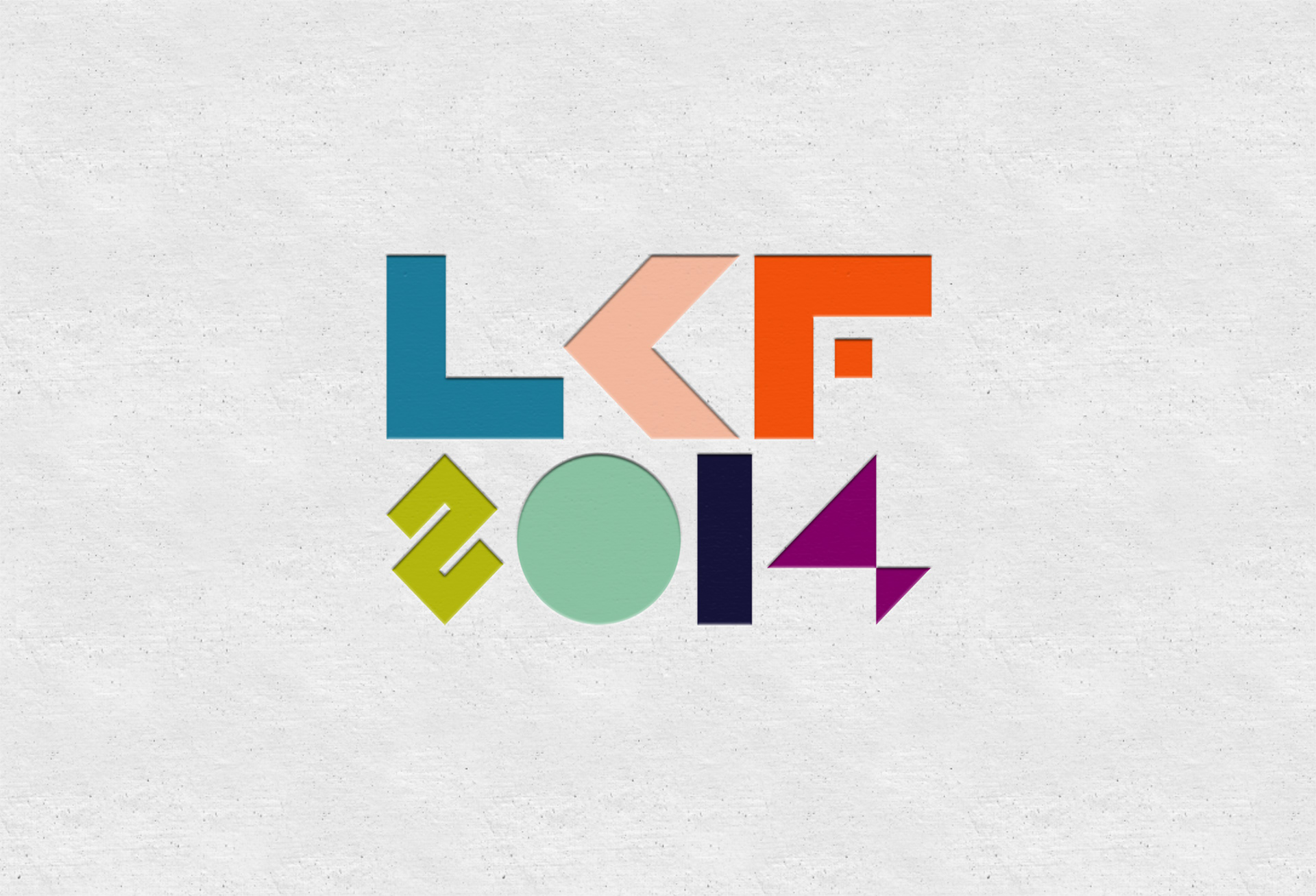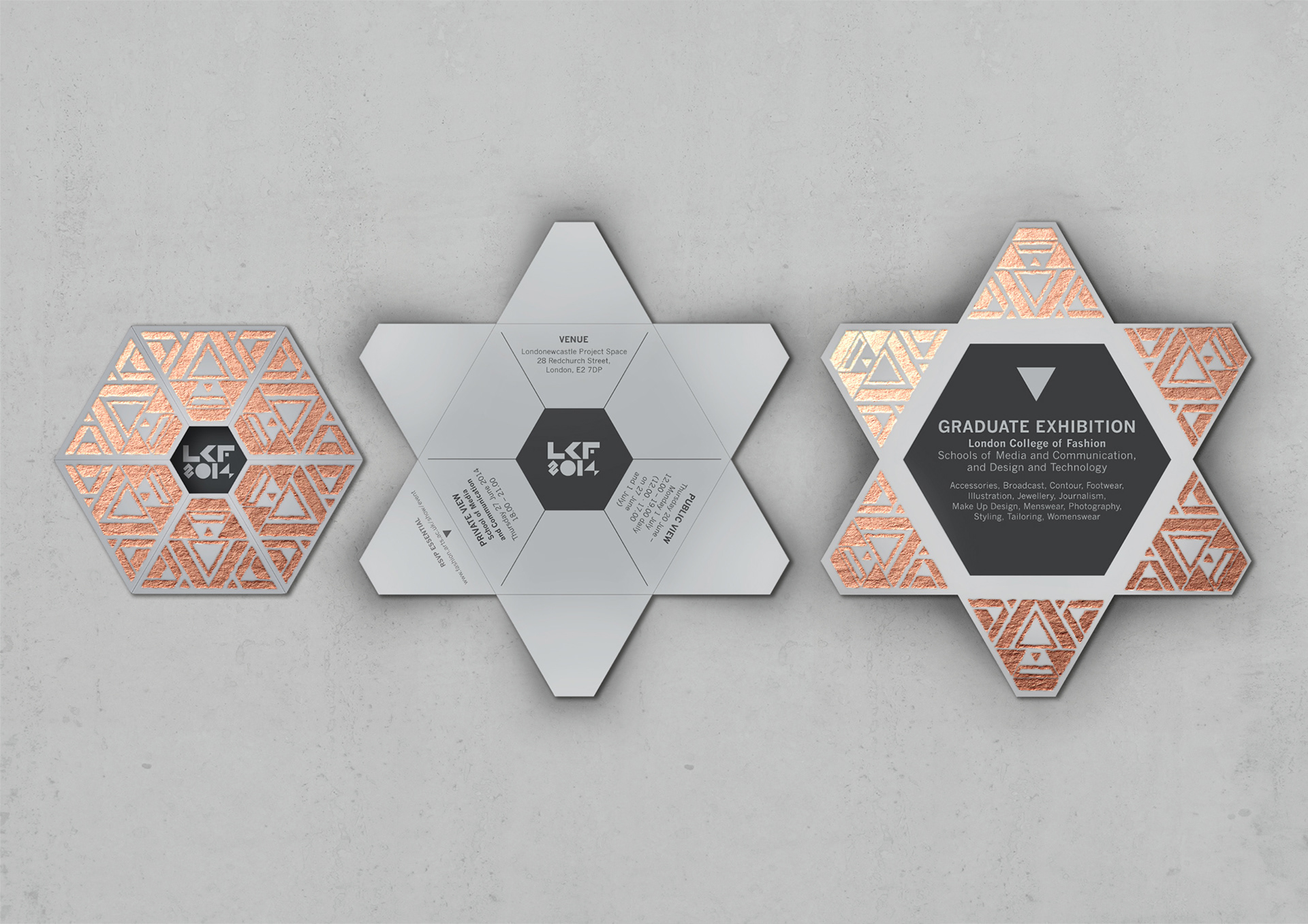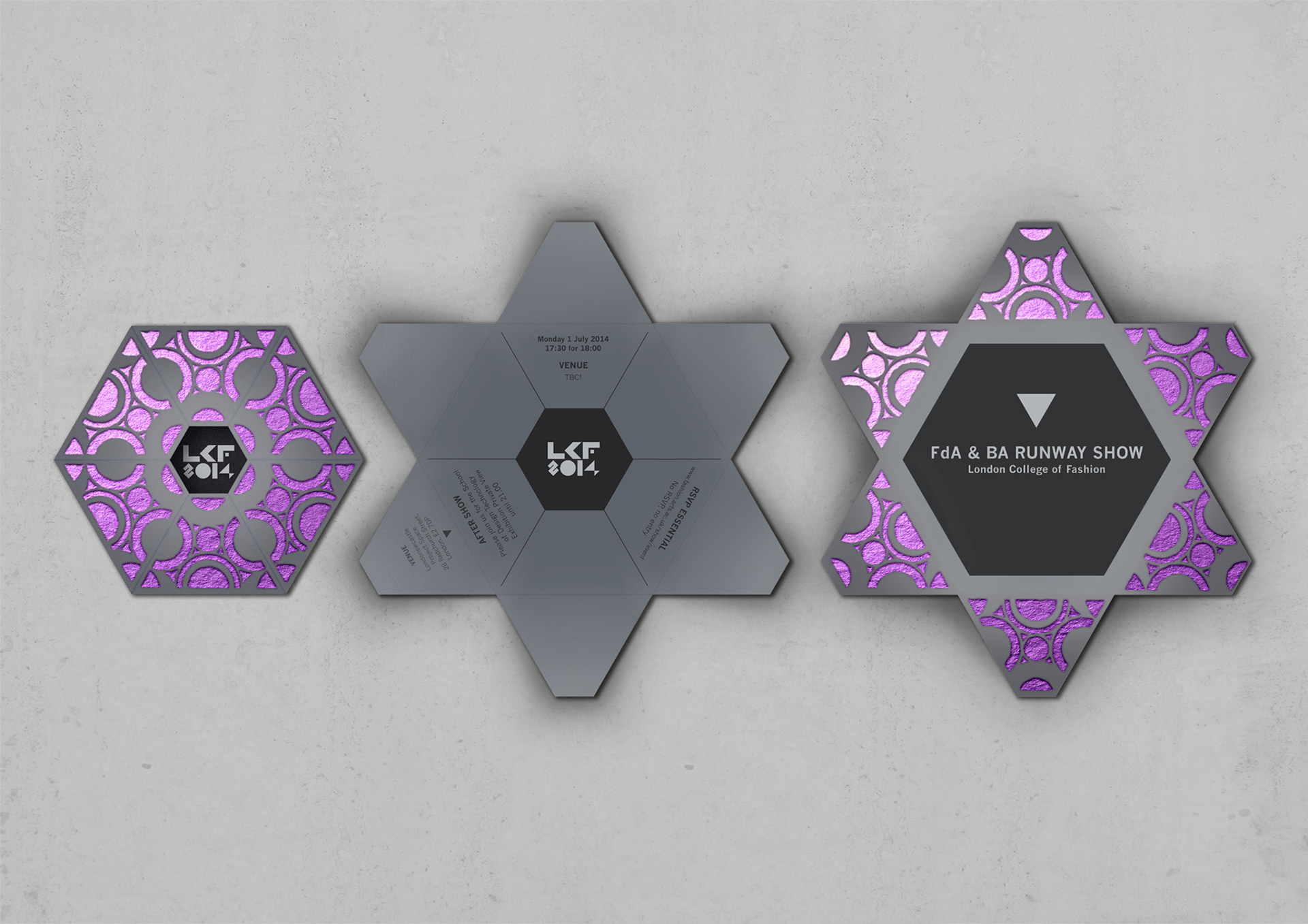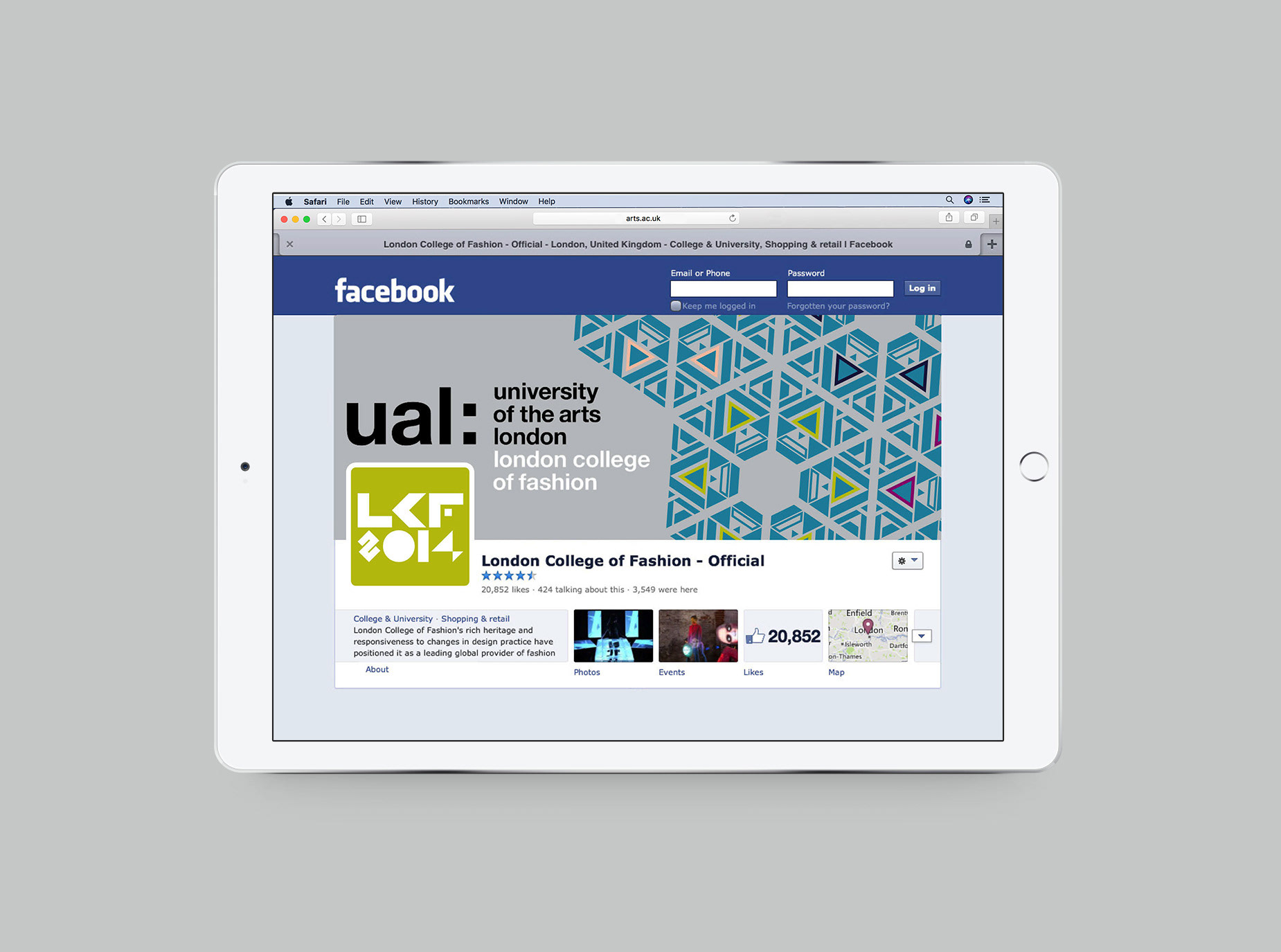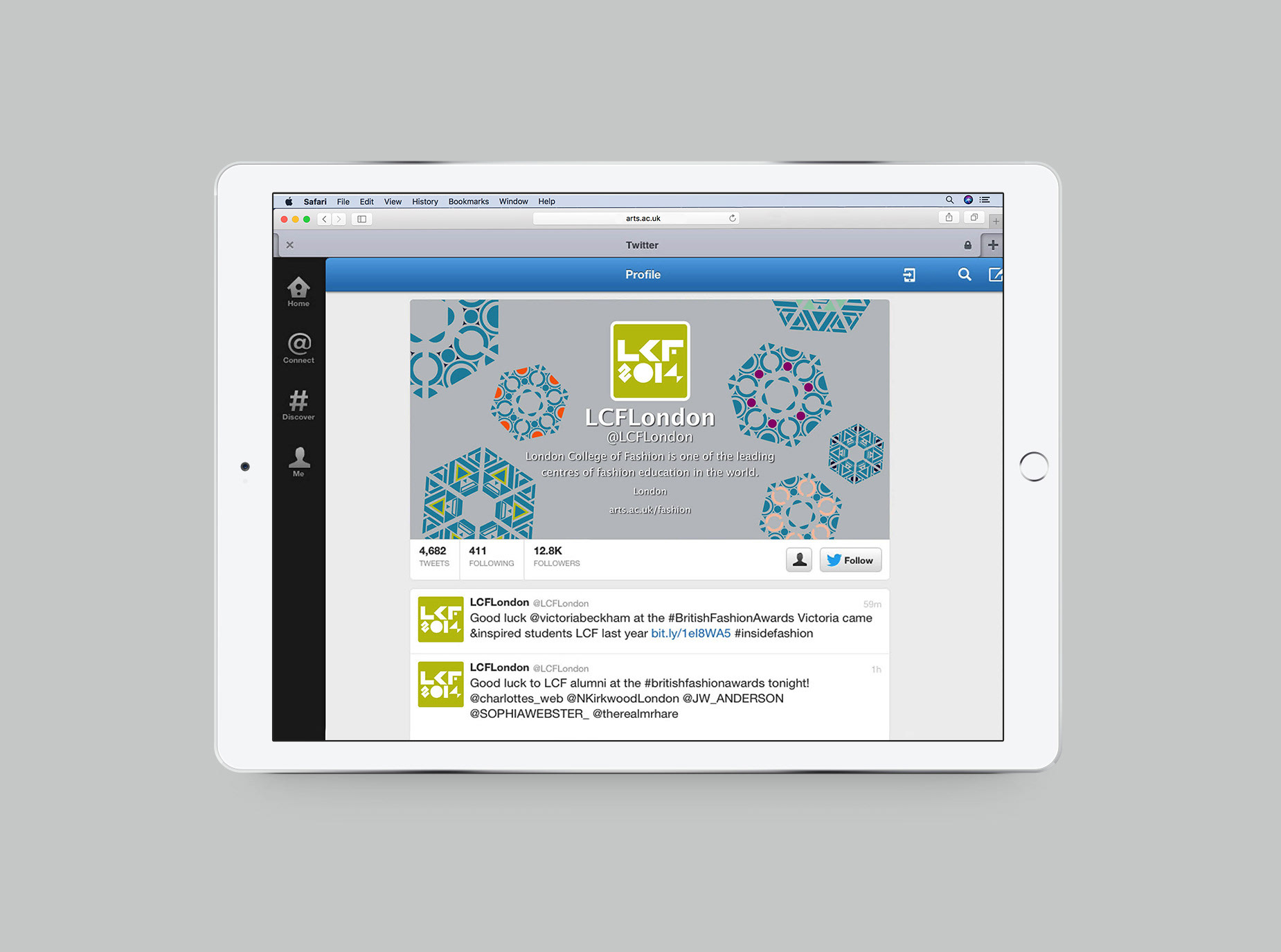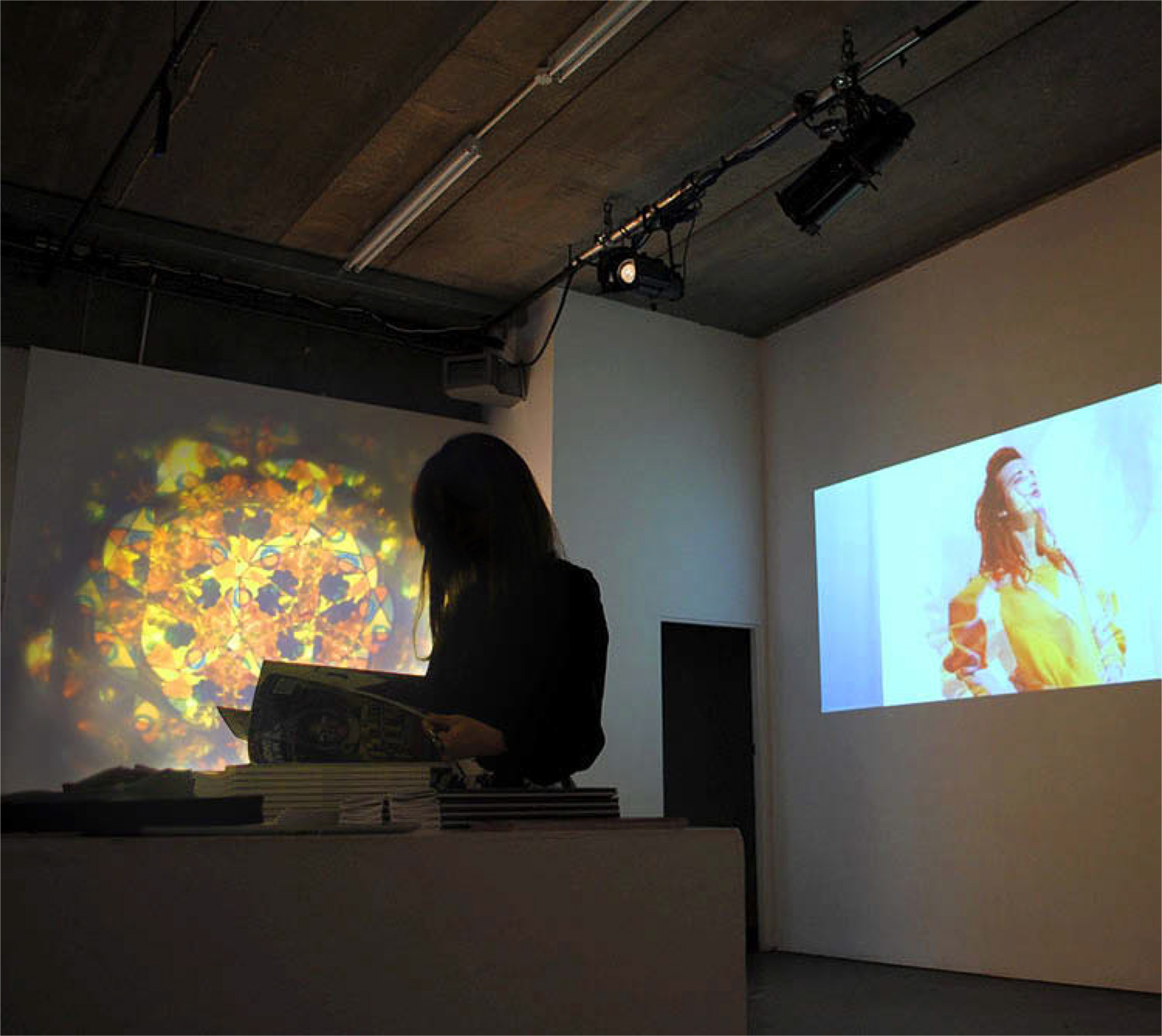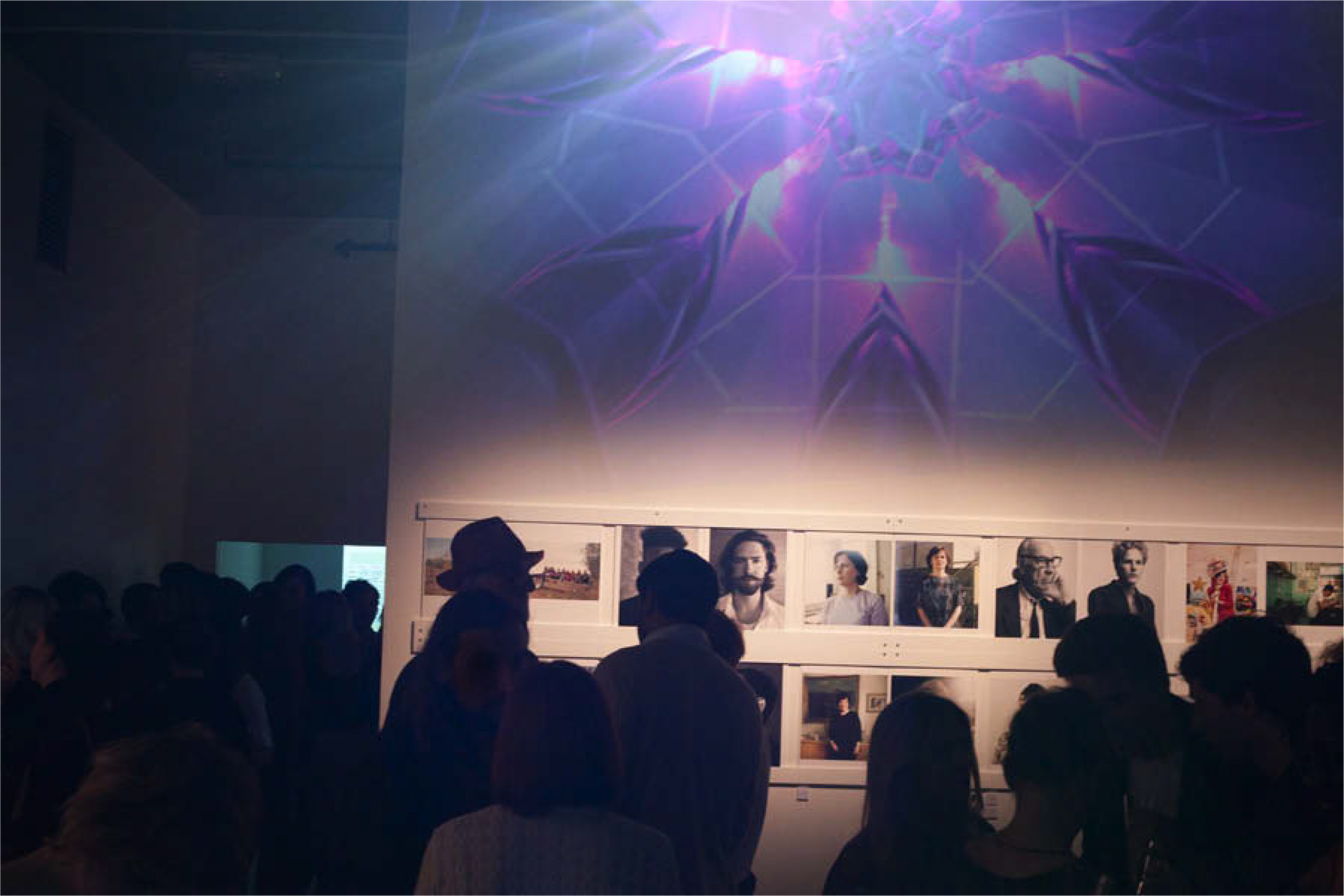 presentation: logo / two invitations (both cardboard with metallic foil) / social media elements / exhibition concepts

The word 'kaleidoscope' means beautiful form and this was the basis of my concept for the London College of Fashion (LCF) 2014 Graduate Season. Kaleidoscopes produce unique, inspiring patterns that surprise you and are constantly evolving. I felt these qualities were mirrored by both the students at LCF with their incredible talent and output, and LCF itself with it's world-renowned teaching and facilities. 

To represent this, I was inspired by the symmetrical patterns of the kaleidoscope. I created a logo comprising of letters and numbers that are all symmetrical, then extended this concept to the invitation design form and pattern. I then applied the symmetrical patterns to the social media elements and suggested kaleidoscope projections accompany the exhibition to fully realize the potential of the concept.