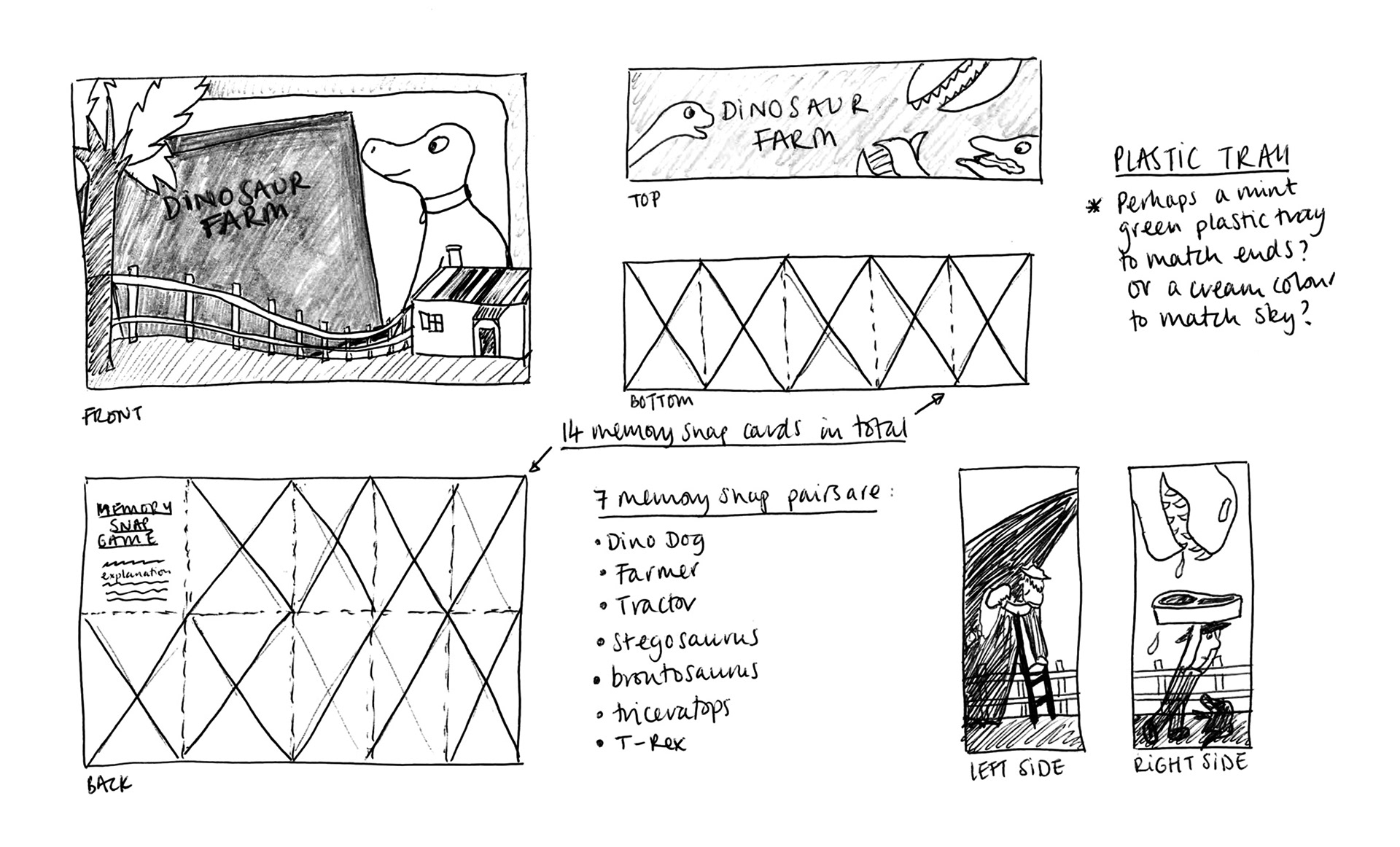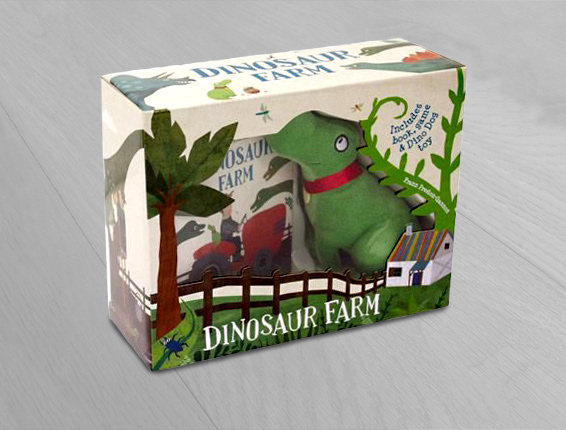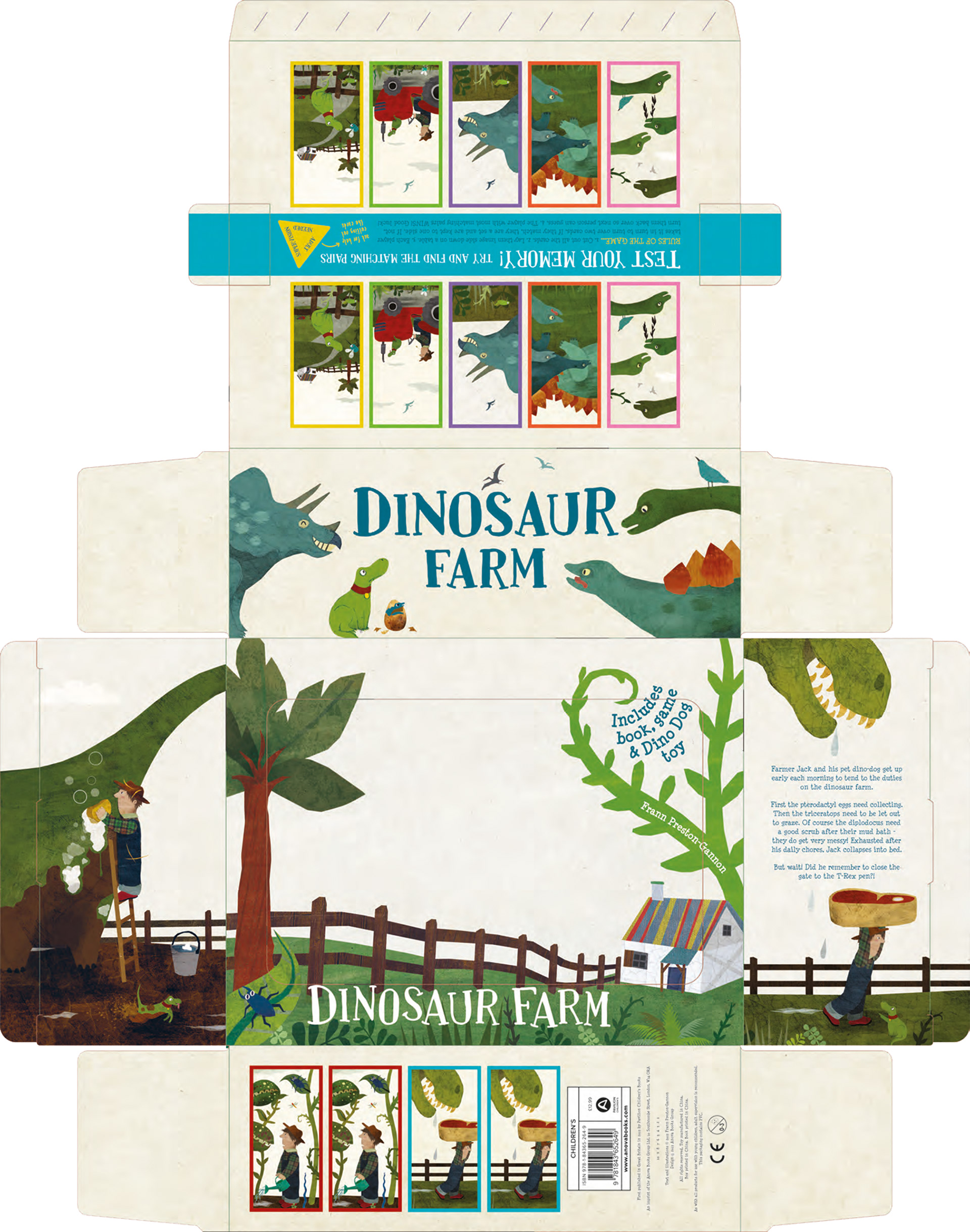 boxed book, plush toy and game

Frann Preston-Gannon's brain must be a wondrous place to live; visions of dinosaur farms, sleepy sloths and lost lemurs all swimming around like sparkly book jewels ready to be shined up! 

Dinosaur Farm was the second of 7 books I've worked on with Frann and it's been exciting to realize this book as a boxed set. I created the packaging from the original book illustrations, scaled down the original book to a mini format, and was involved in the development of the plush toy and game (featured on the back of the packaging).