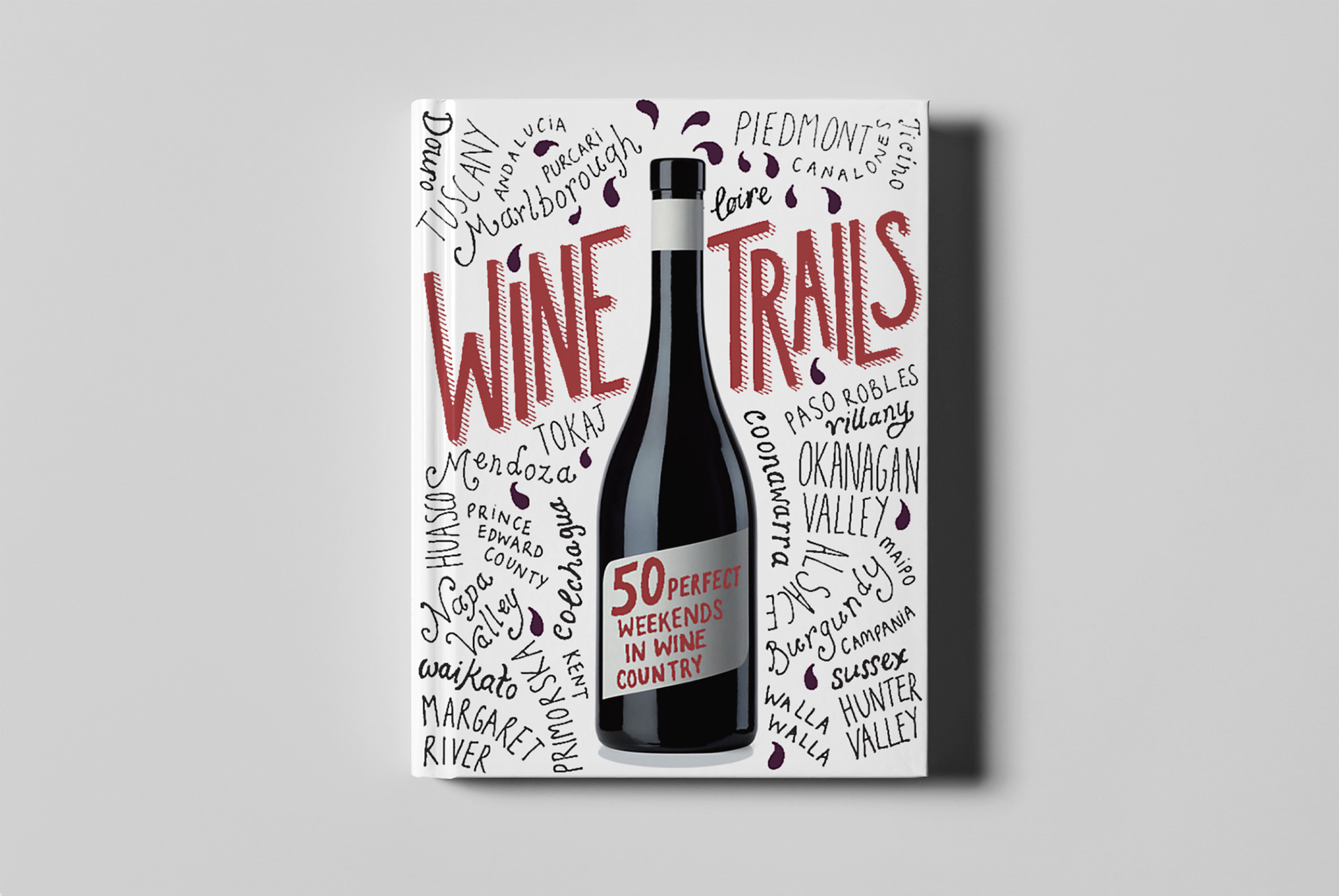 bookfair presentation

Raise a glass to the book that bases your whole weekend trip around wine! For the vino-loving traveller who wishes to wend their way between first-rate and off-the-beaten-track wineries, there's tips and recommendations galore for trip routes and great places to eat and stay. 

This incarnation of the cover design is illustrative (another version awaits in the 'lifestyle, fashion, cookery & travel books' section). My concept here was to represent the different wine regions with varied typographic styles; showing how many regions there are, and also, hopefully, making a connection with potential purchasers from the get-go when they recognise a region they know. 

The way the wine region names curve and weave together is reminiscent of map topography and also suggestive of a roadtrip. The large wine bottle takes centre stage so that it's obvious from across a bookstore what the book is about. And the little droplets of wine amongst the wine region typography add a playfulness so people feel this book will be a pleasure to read and result in a fun trip!