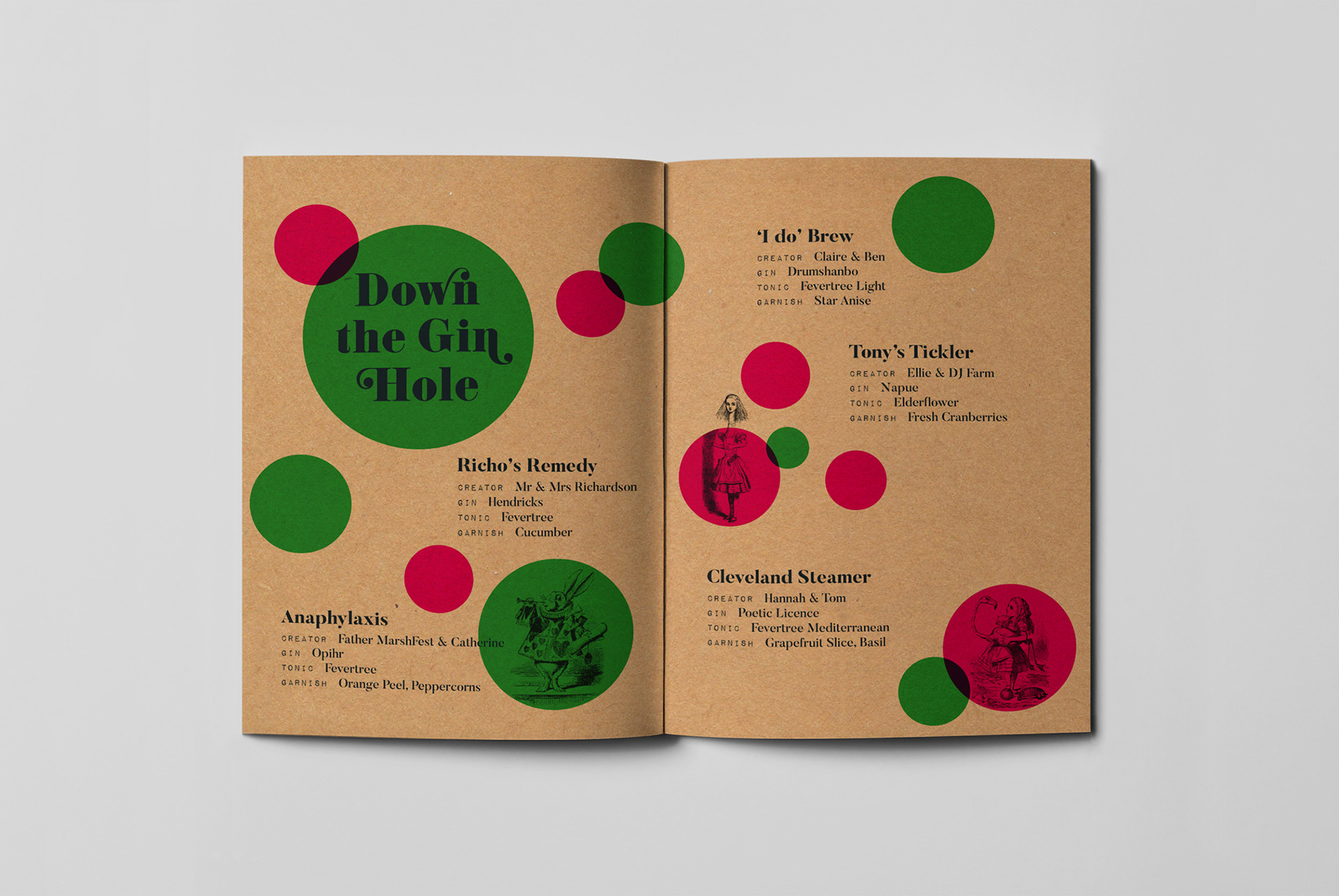 A4 half-folded invitation, one-sided 4 colour print on Kraft paper

I'm not sure what would've happened to Lewis Carroll's tale if Alice had fallen down a gin hole instead of a rabbit hole, but that's another conversation! This brief required me to put my mad hatter on and dream up an Alice in Wonderland themed menu for gin bar 'The Gin Hole' for a private event.

I decided to mix a modern take on Alice in Wonderland with the vintage illustrations that are recognizable from the original book, because to me the book is rather psychedelic and lends itself to modern interpretations so well! The result is suitably whacky and fun; fit for Alice and her merry mates!