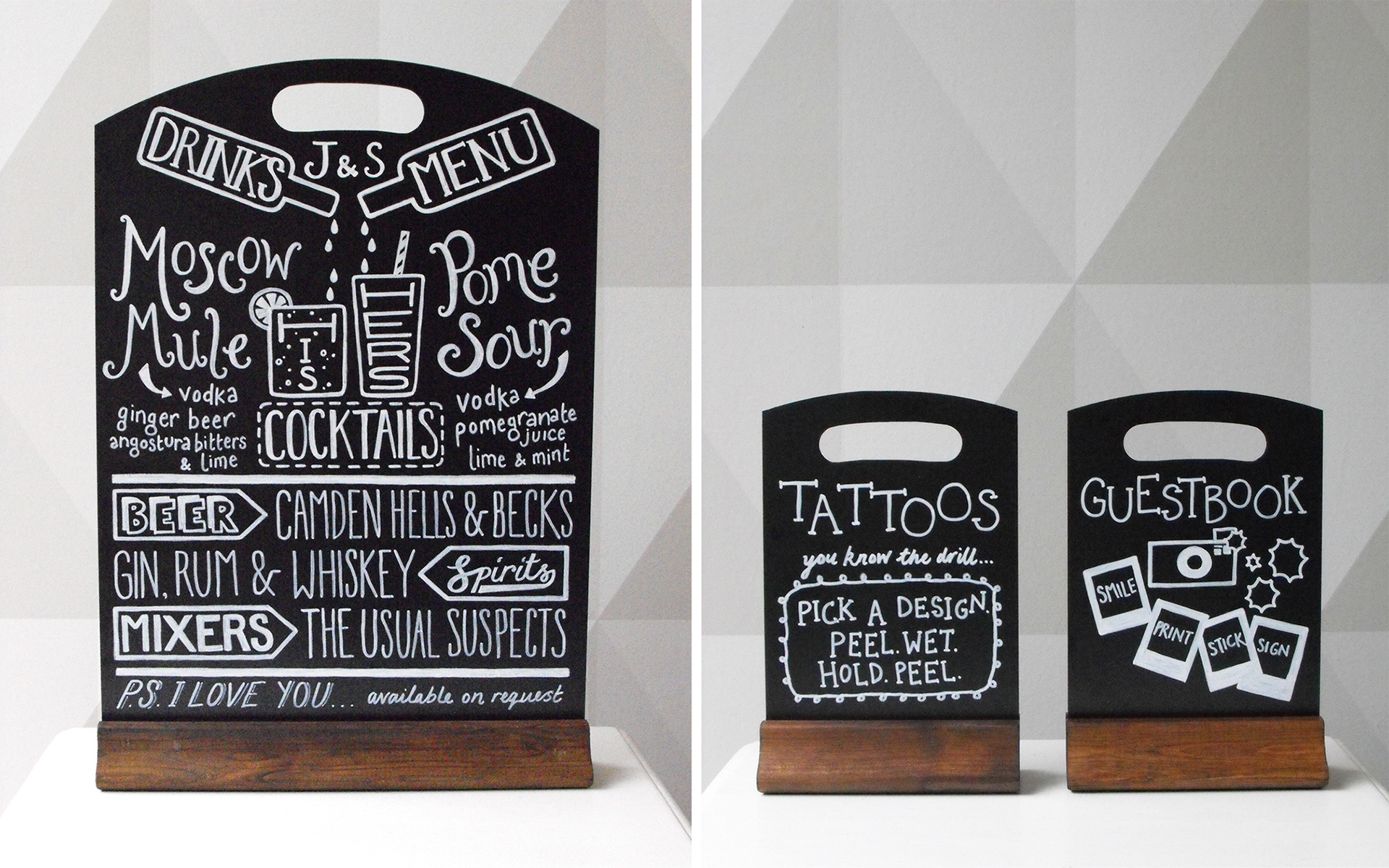 one large chalkboard and two small chalkboards

Desiring a personalized feel for their wedding bar and guest areas, I was commissioned by some delightful clients to create a series of wedding chalkboards. 

I was given the designers' dream of a brief; here's the text, do what you like! And so I did, creating some fun chalkboard designs that incorporate various styles of handwritten typography and playful infographics yet are still readable for guests.