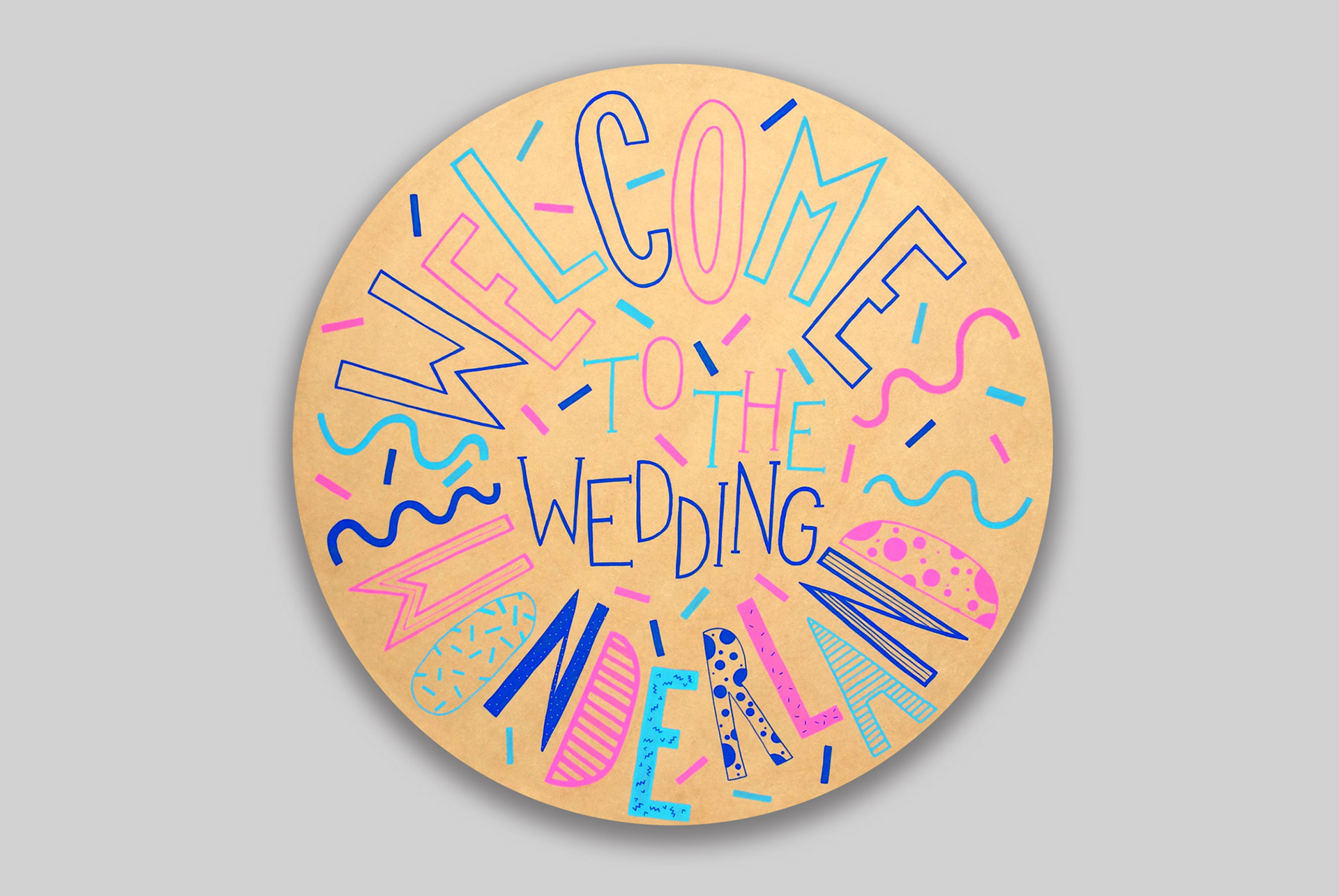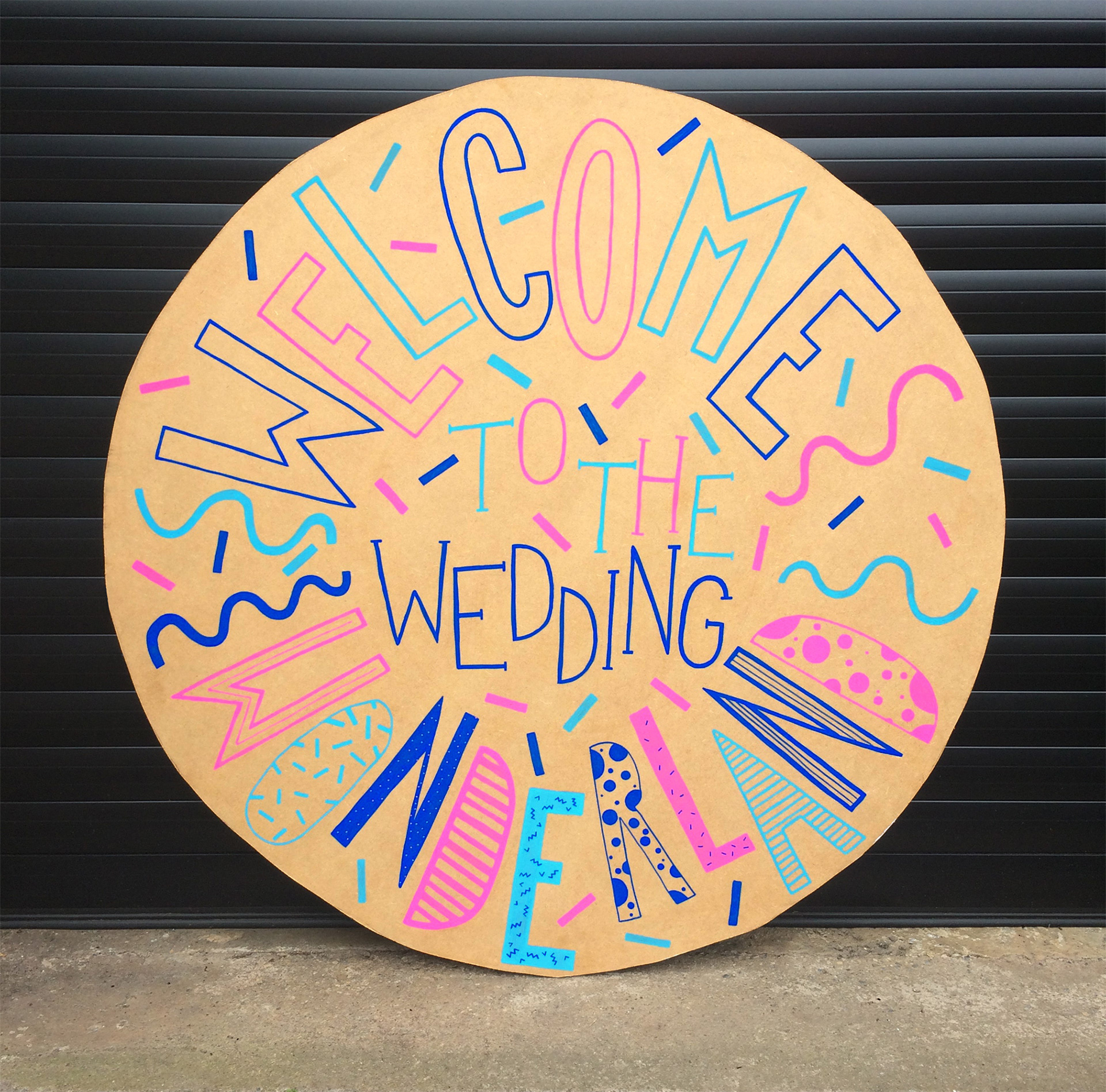 1.25m diameter wooden sign, painted with posca pens
Looking for a wow factor that would enchant and entice their guests into their main venue, some delightful clients asked me to create a wedding sign that embodied the theme of their wedding; wonderland. 
The typography and colour palette are sparky and eclectic, reflecting both the wedding and the clients' personalities. I also added in graphic depictions of confetti and streamers in between the lively typography setting to amp up the celebratory feel!