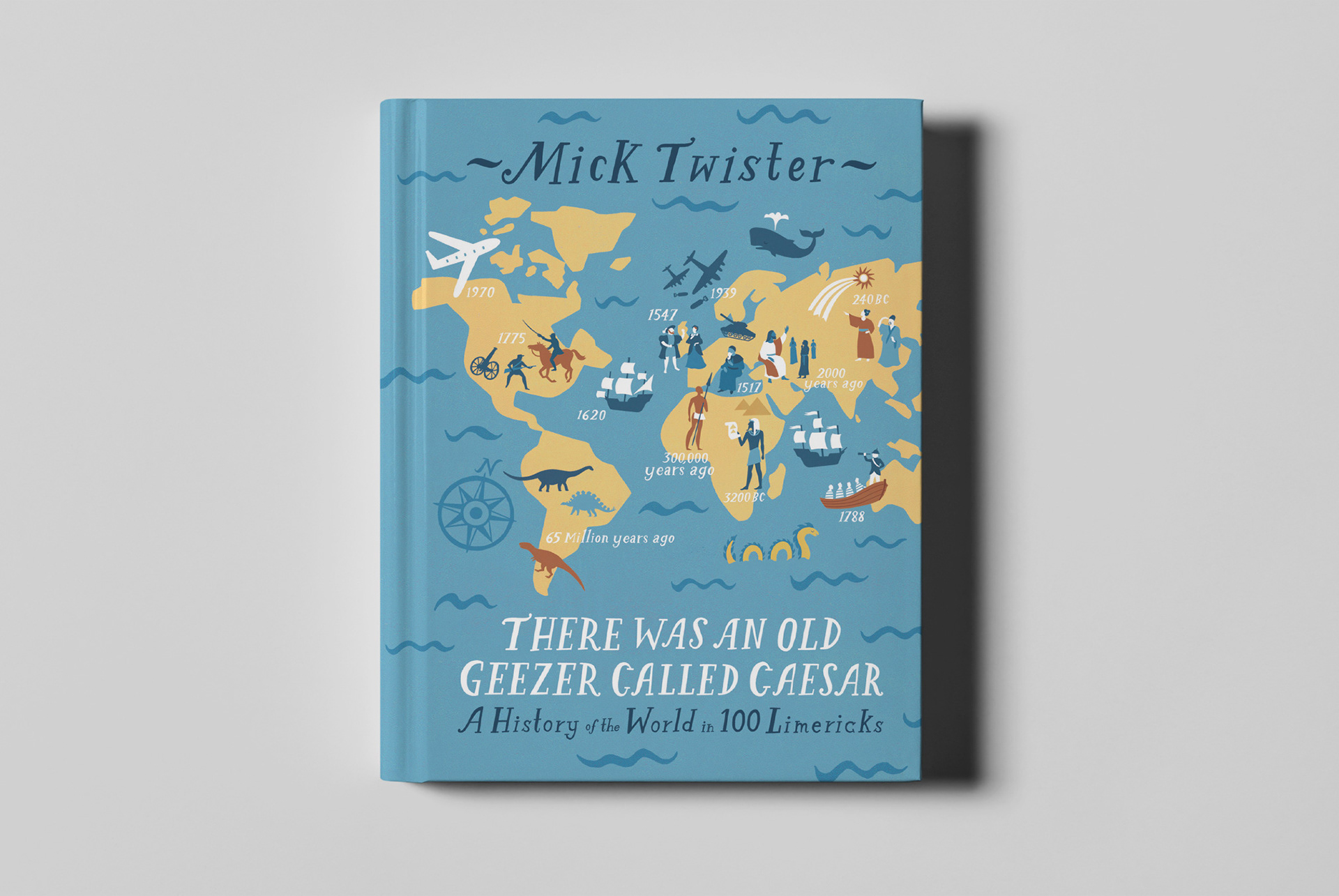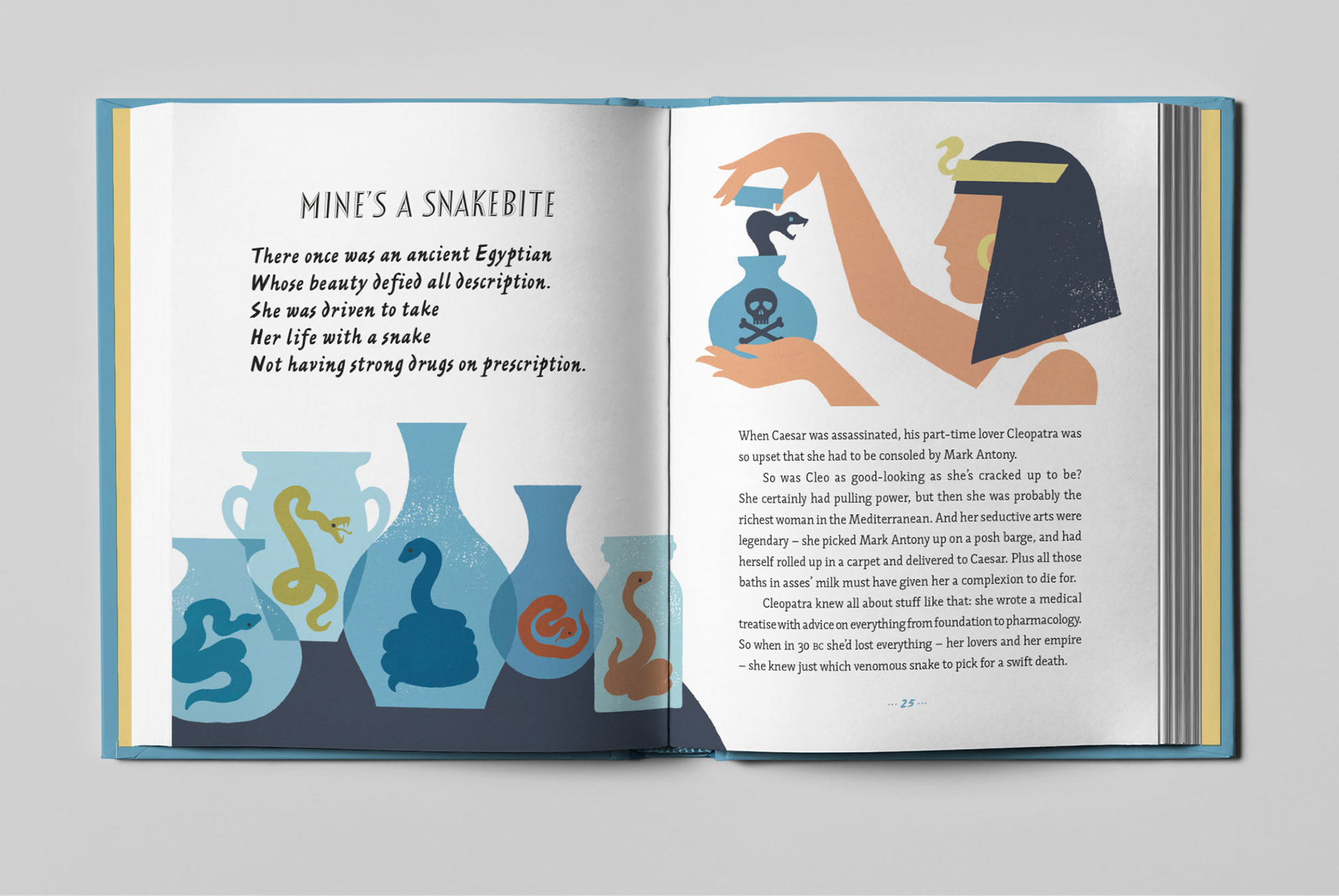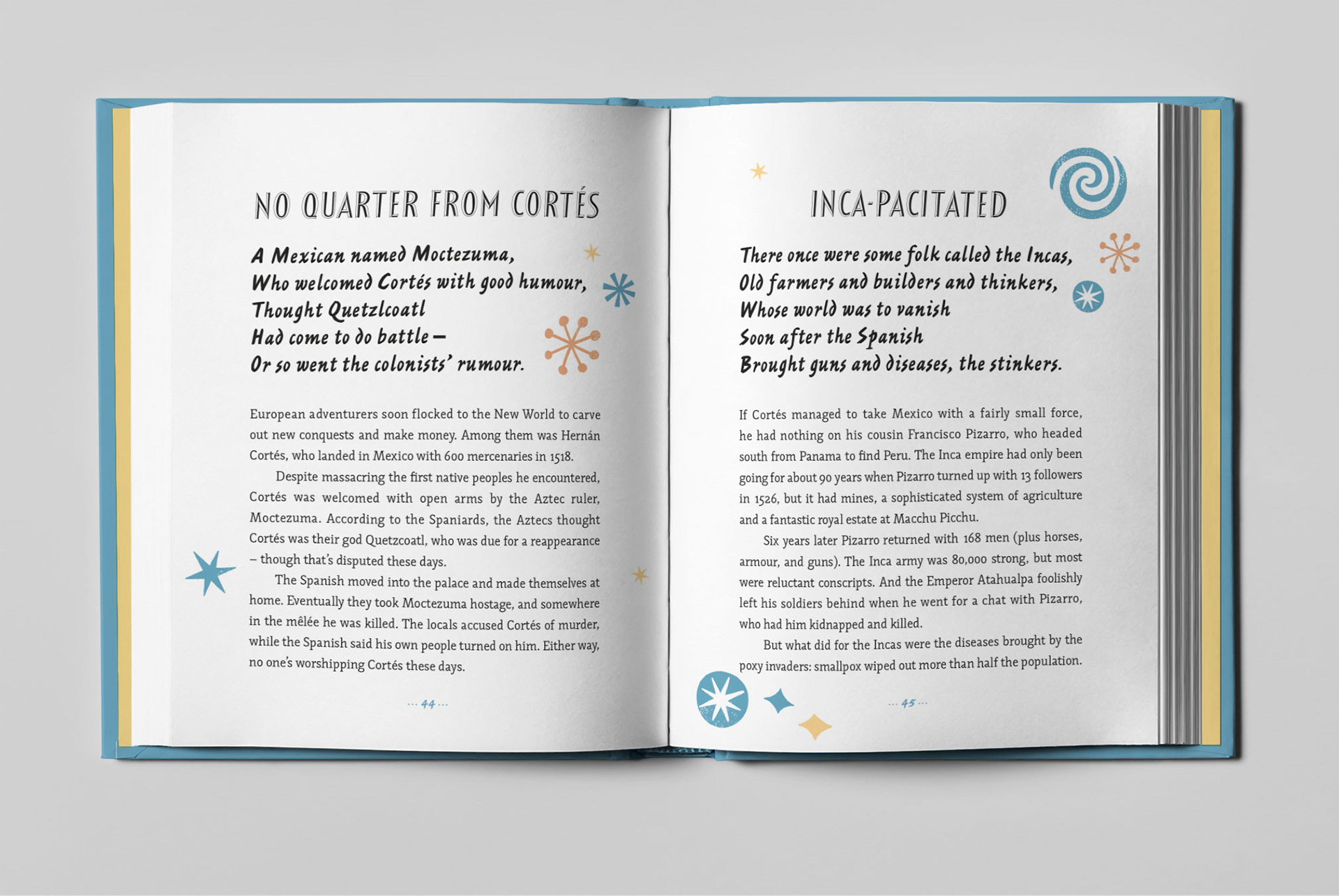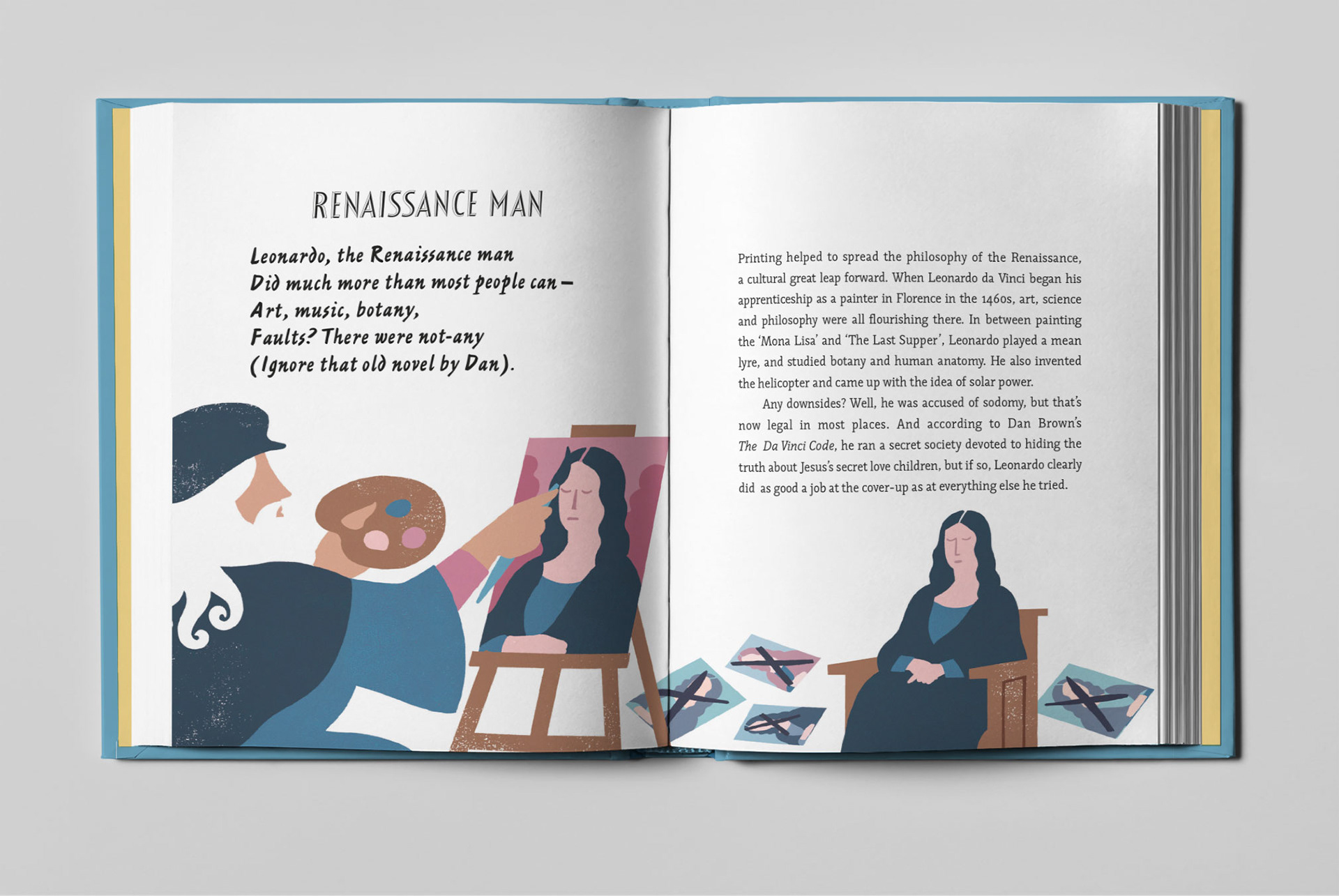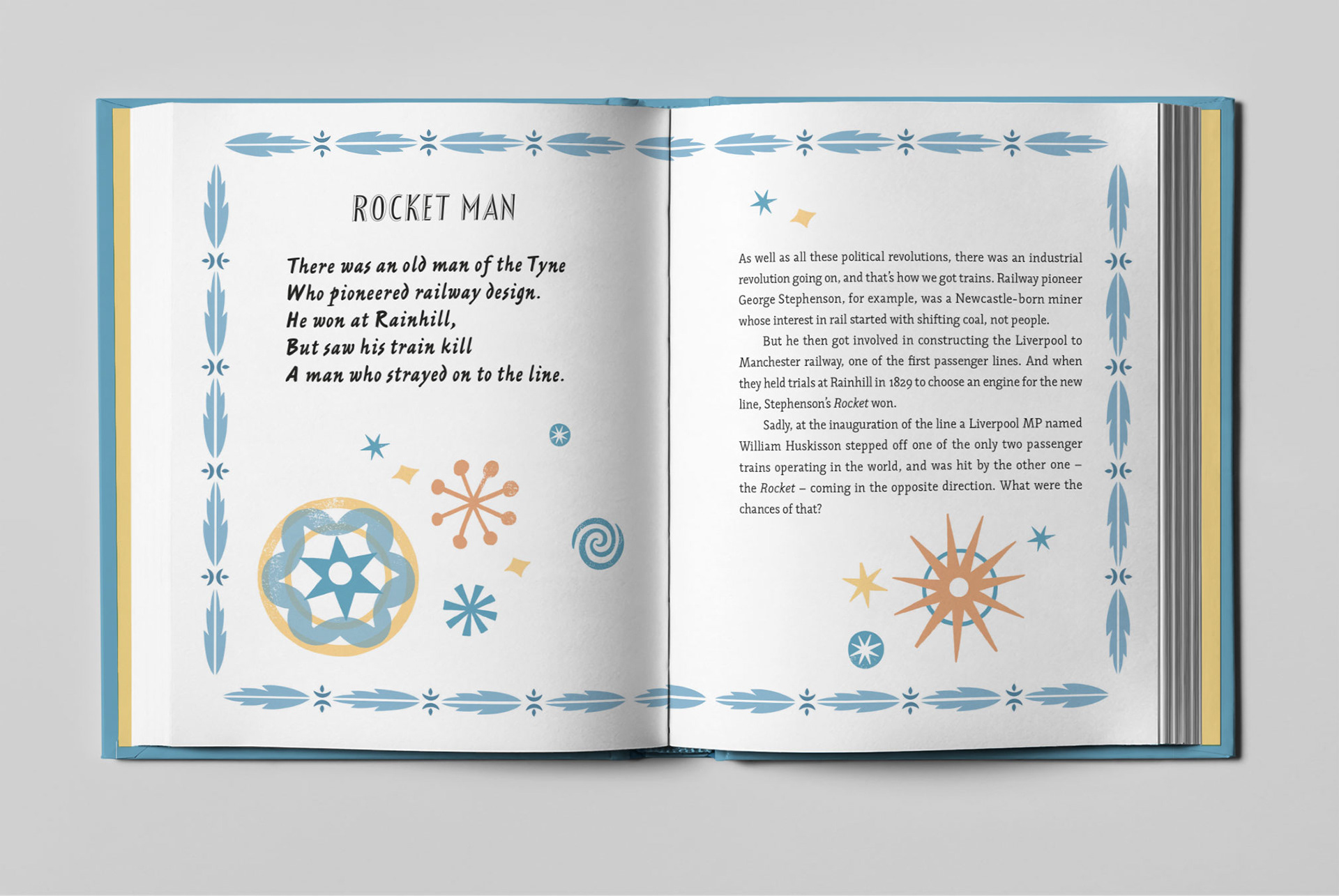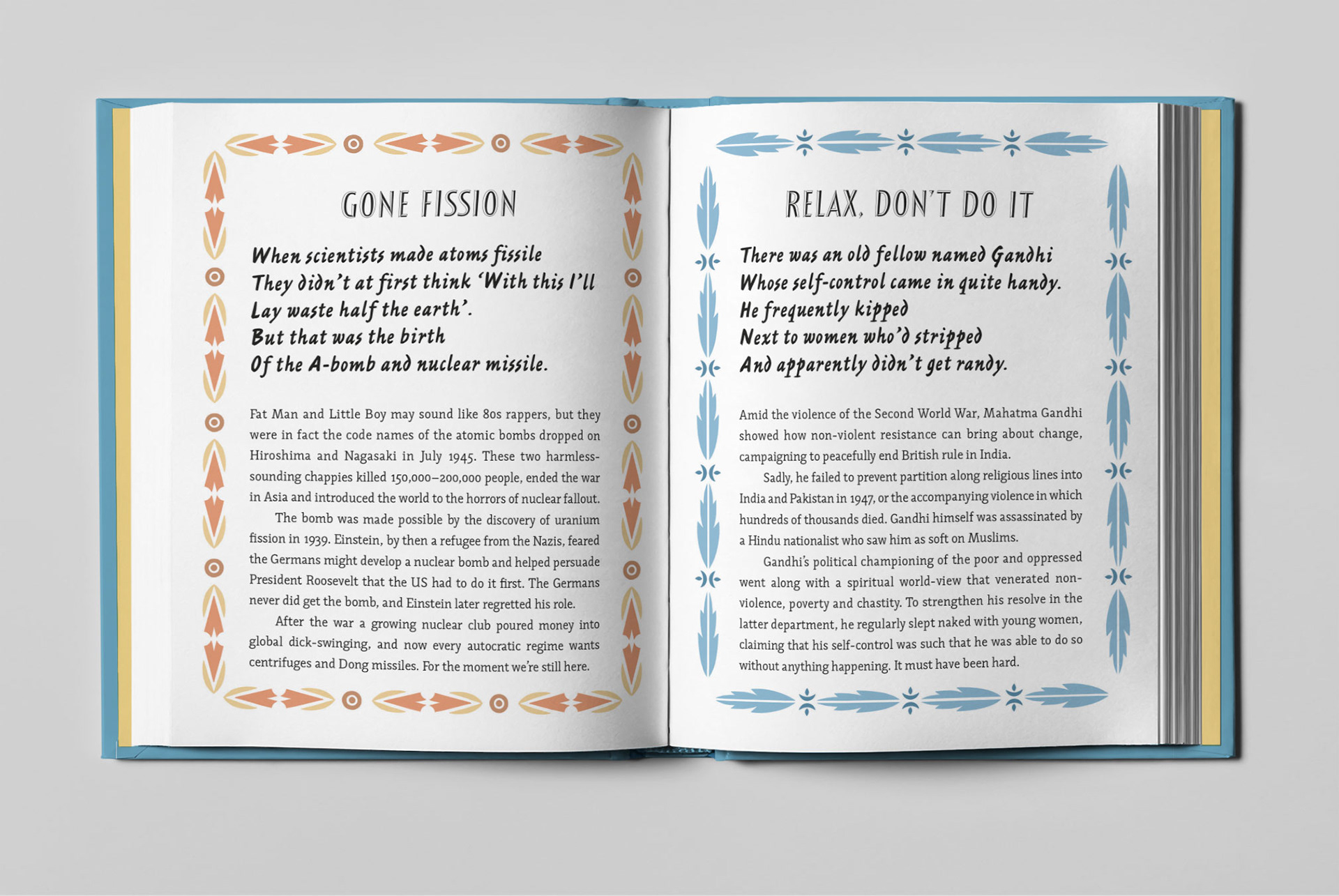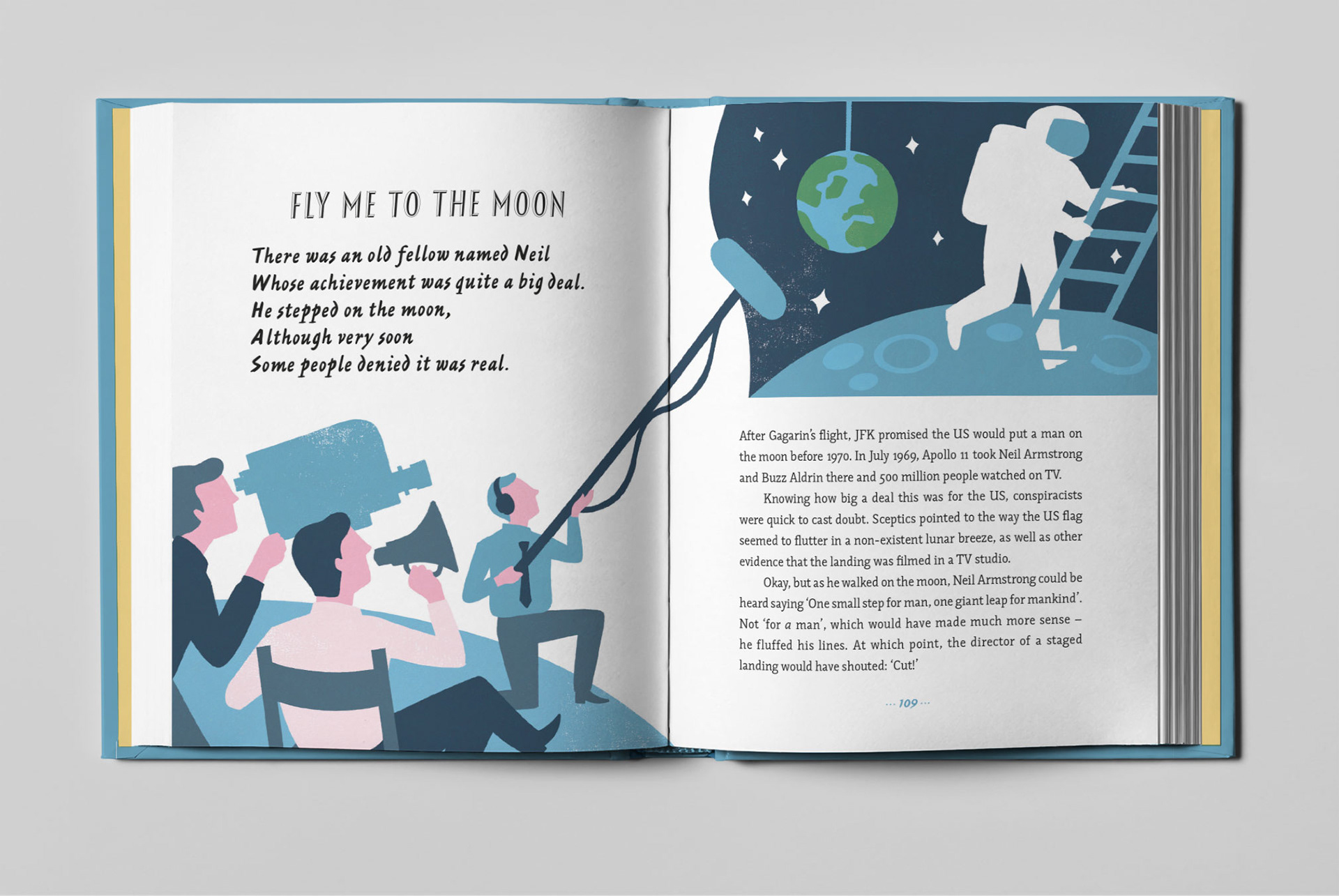 hardback / 128 pages

When you hear that the author of the book you're designing is called Mister Twister, you know it's going to be fun! An irreverent yet informative take on history told through some genius limericks, it's a great gift book. 

As well as designing the book, I also commissioned the illustrations from Lucy Davey, who did a beautiful job!