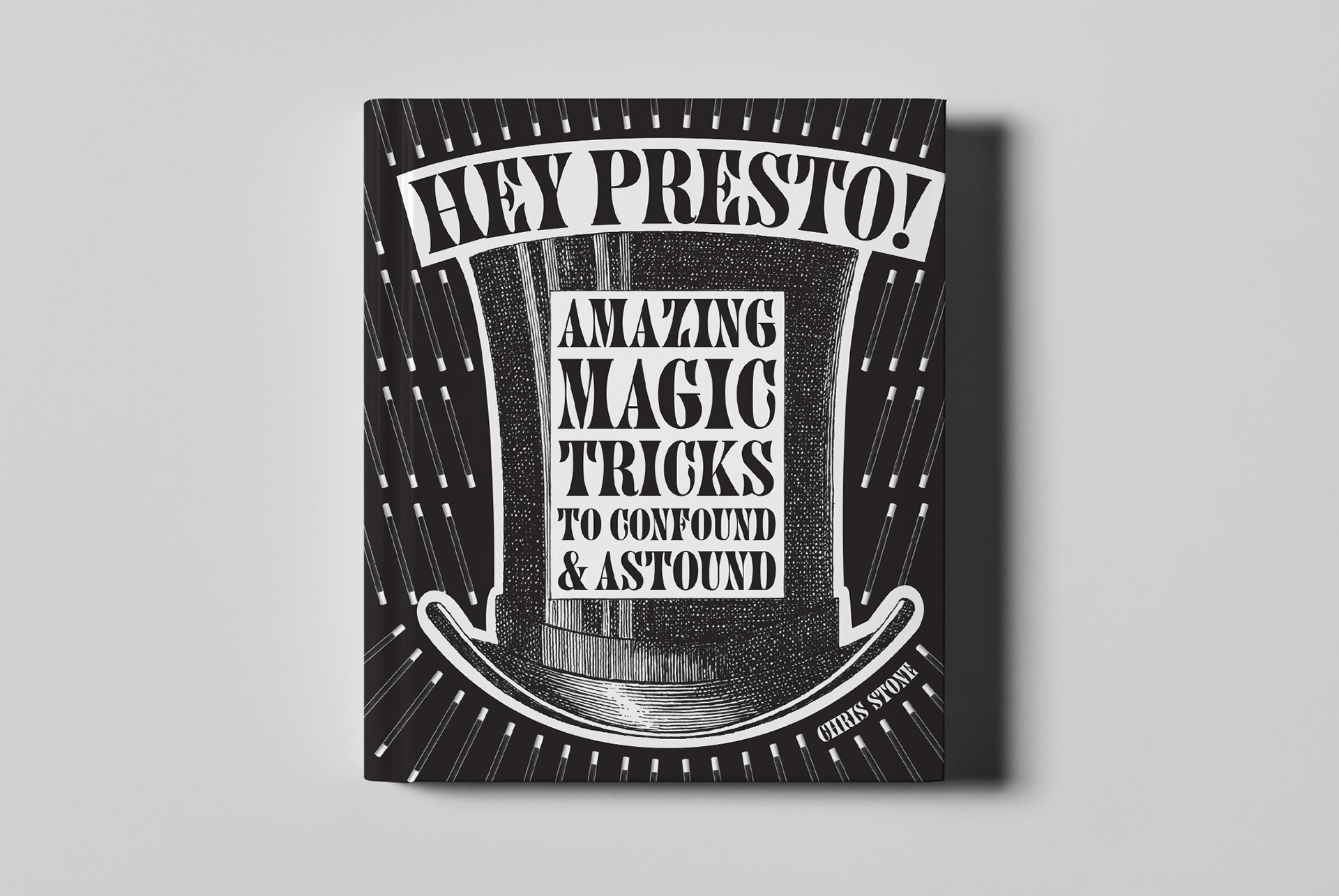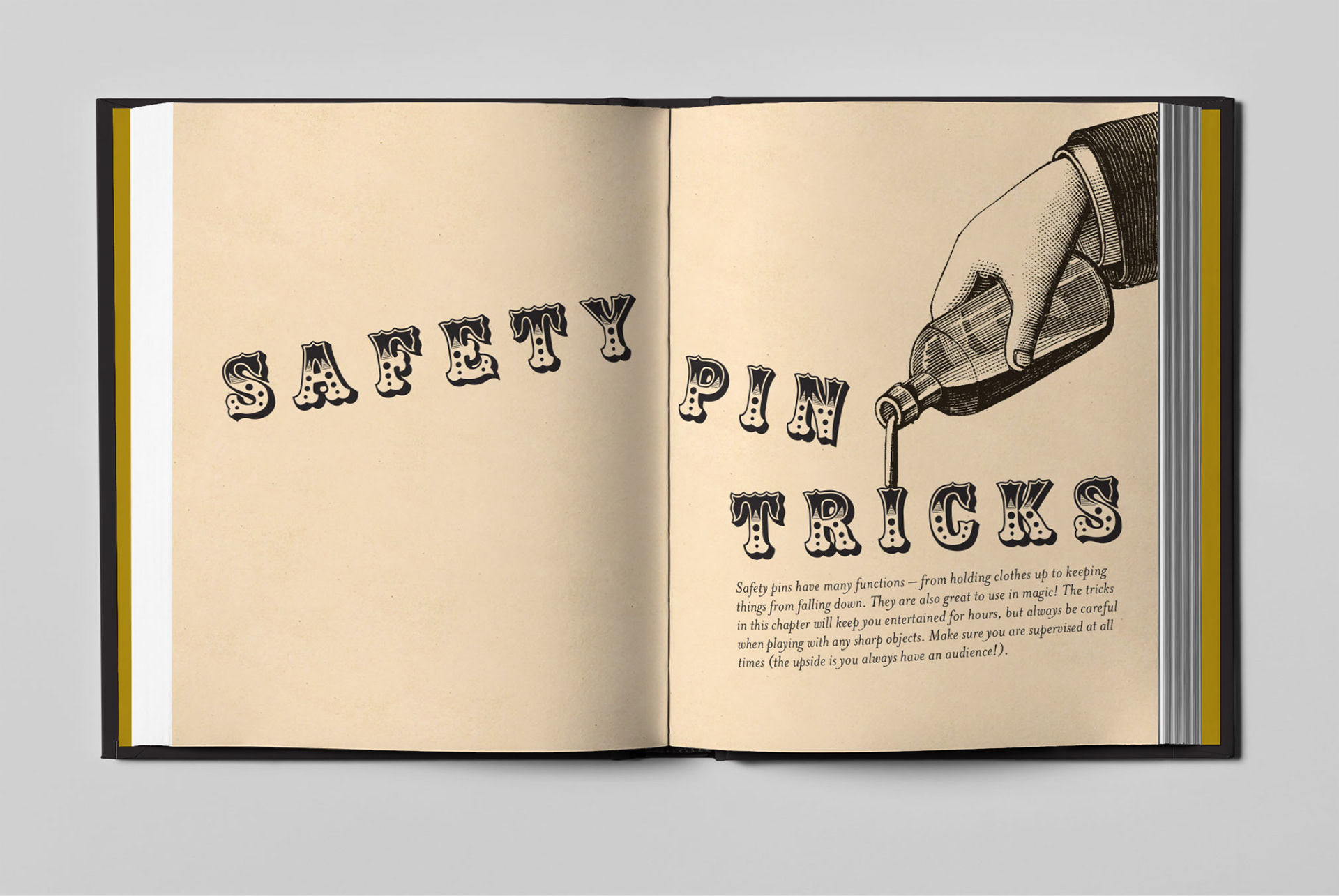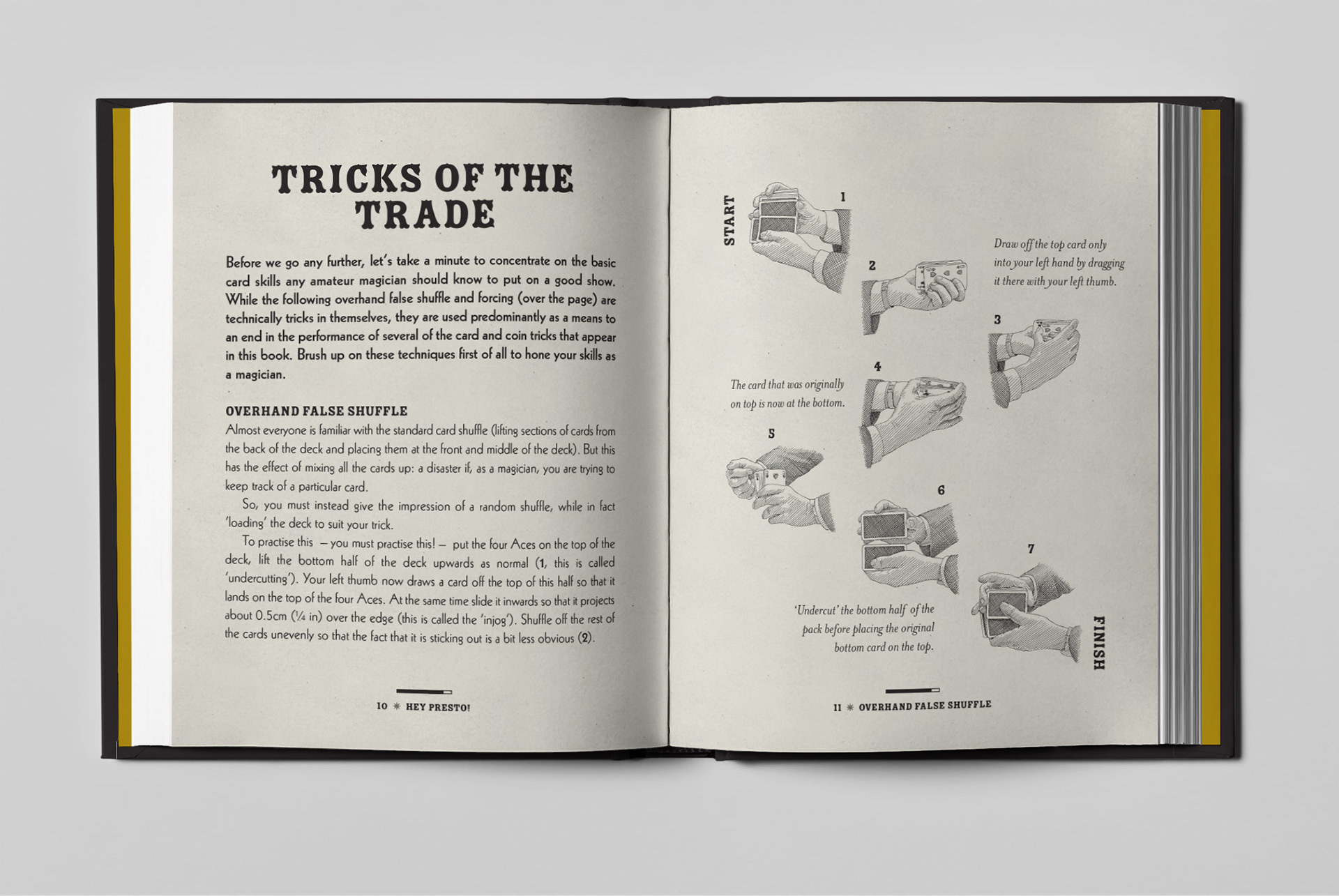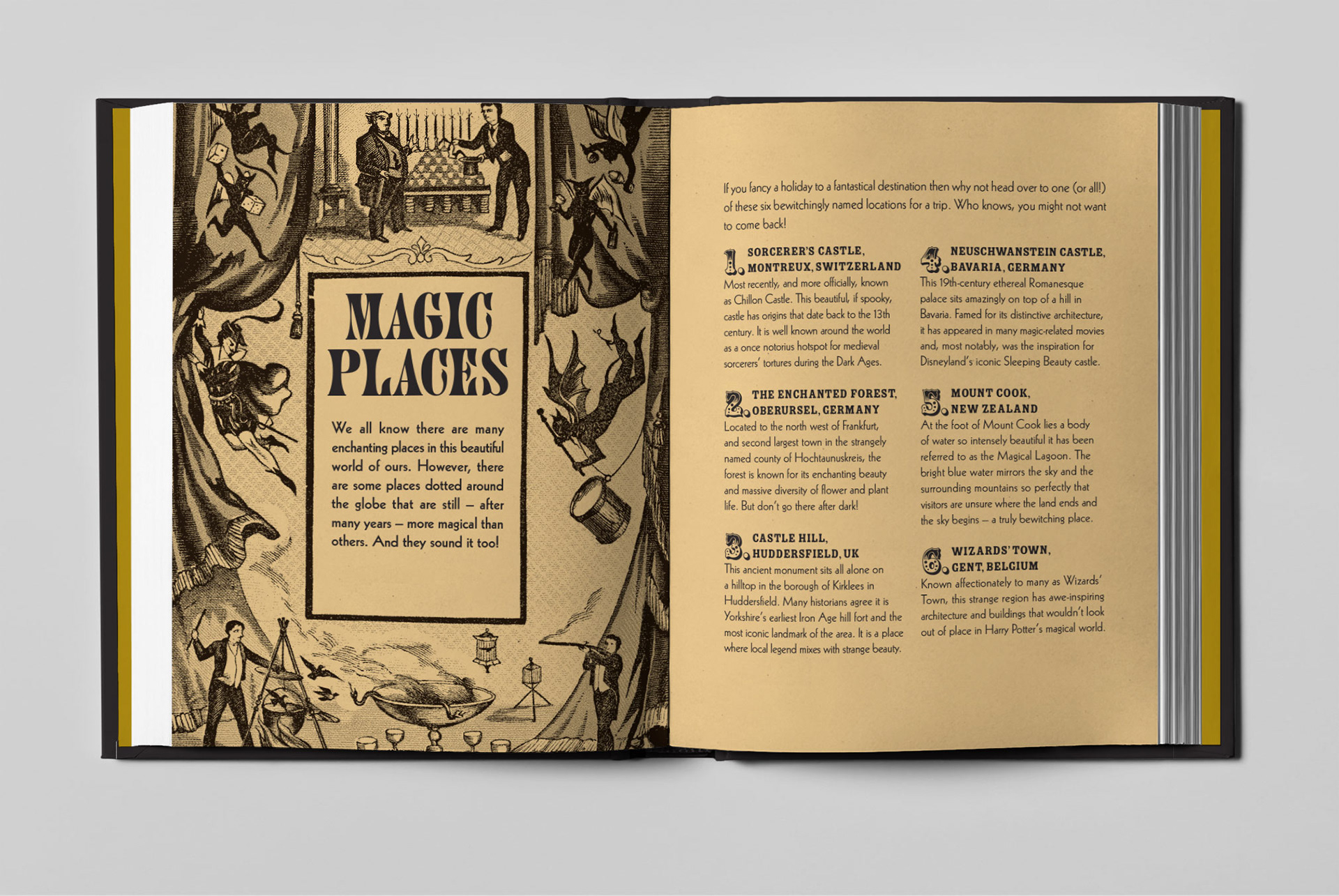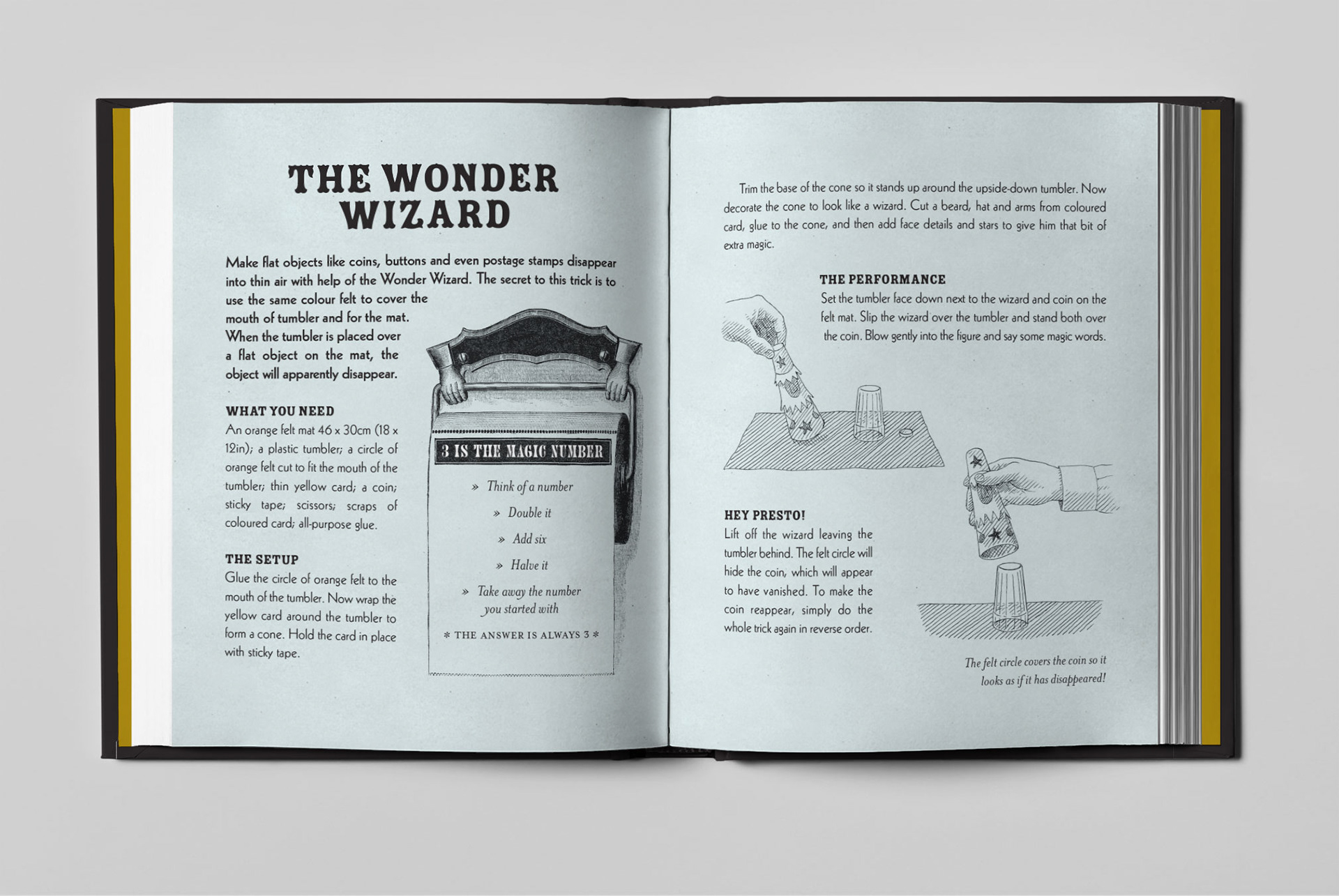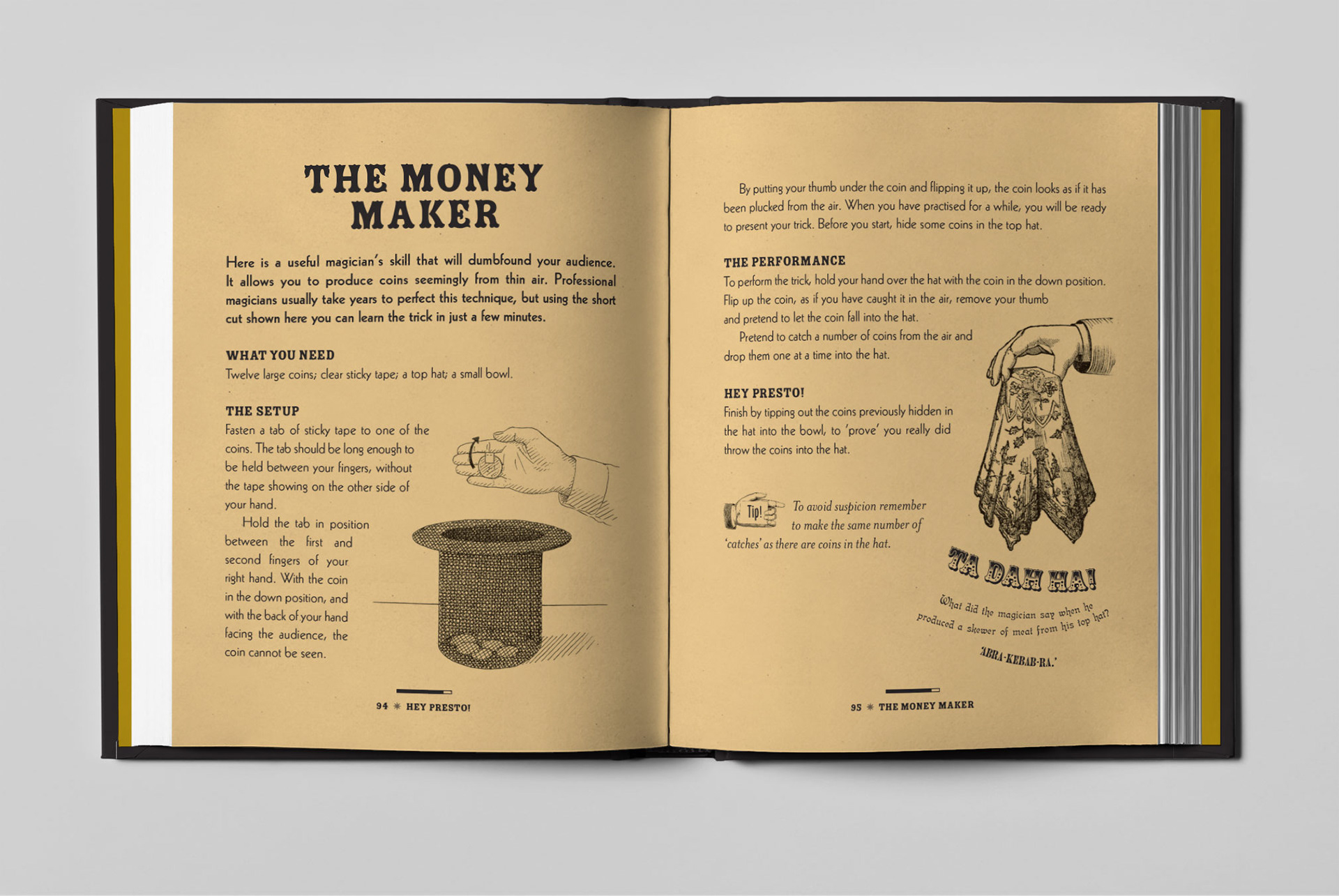 hardback / glitter spot UV / 128 pages

Abracadabra, hocus pocus… whatever you call it, it's here in this magic book! 

With a pinch of inspiration, I waved my design wand (well, wacom pen, but we can pretend) and conjured up a design that harked back to the days of the great illusionists, but also had a modern twist too. A little extra magic dust was sprinkled courtesy of a glitter spot UV!