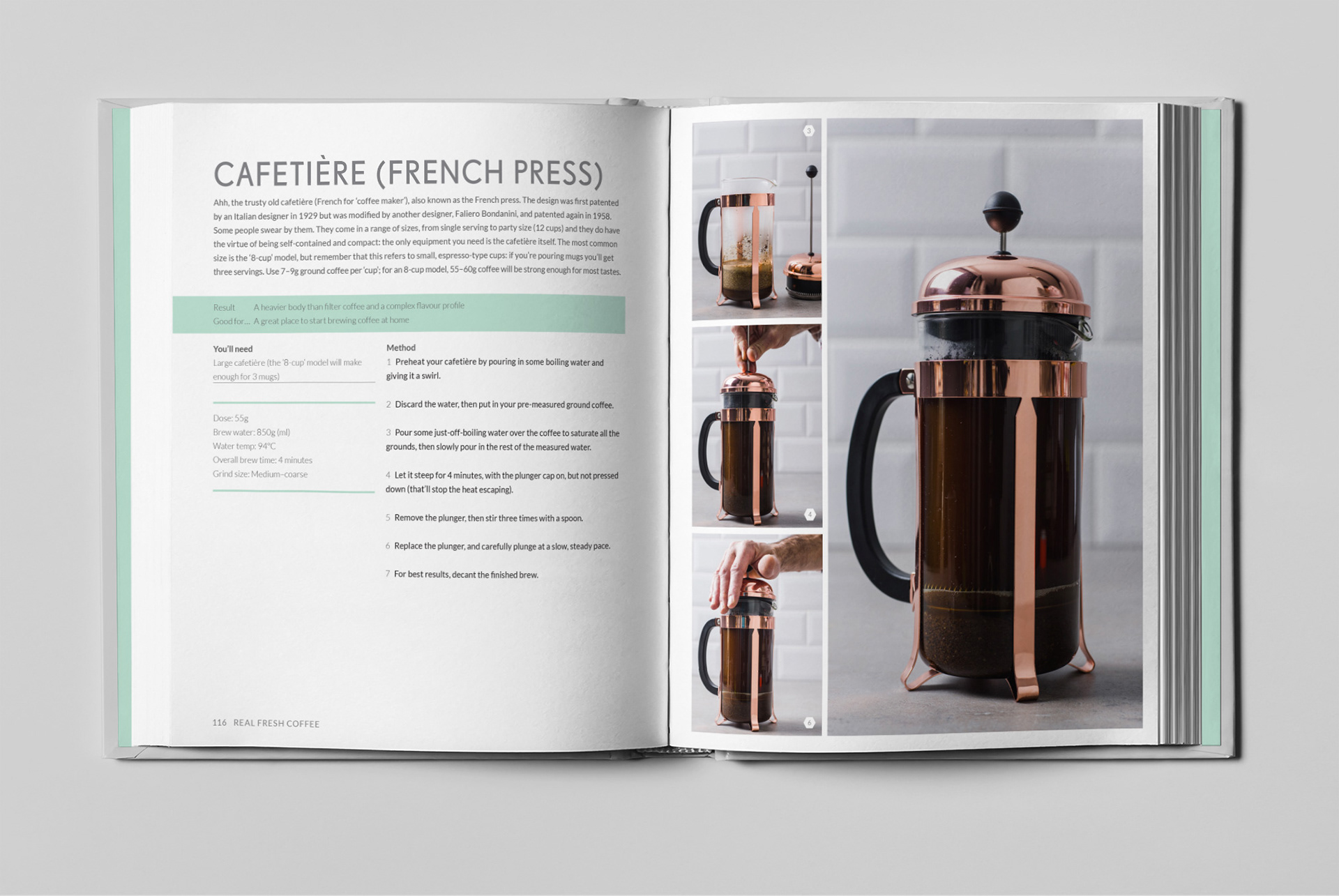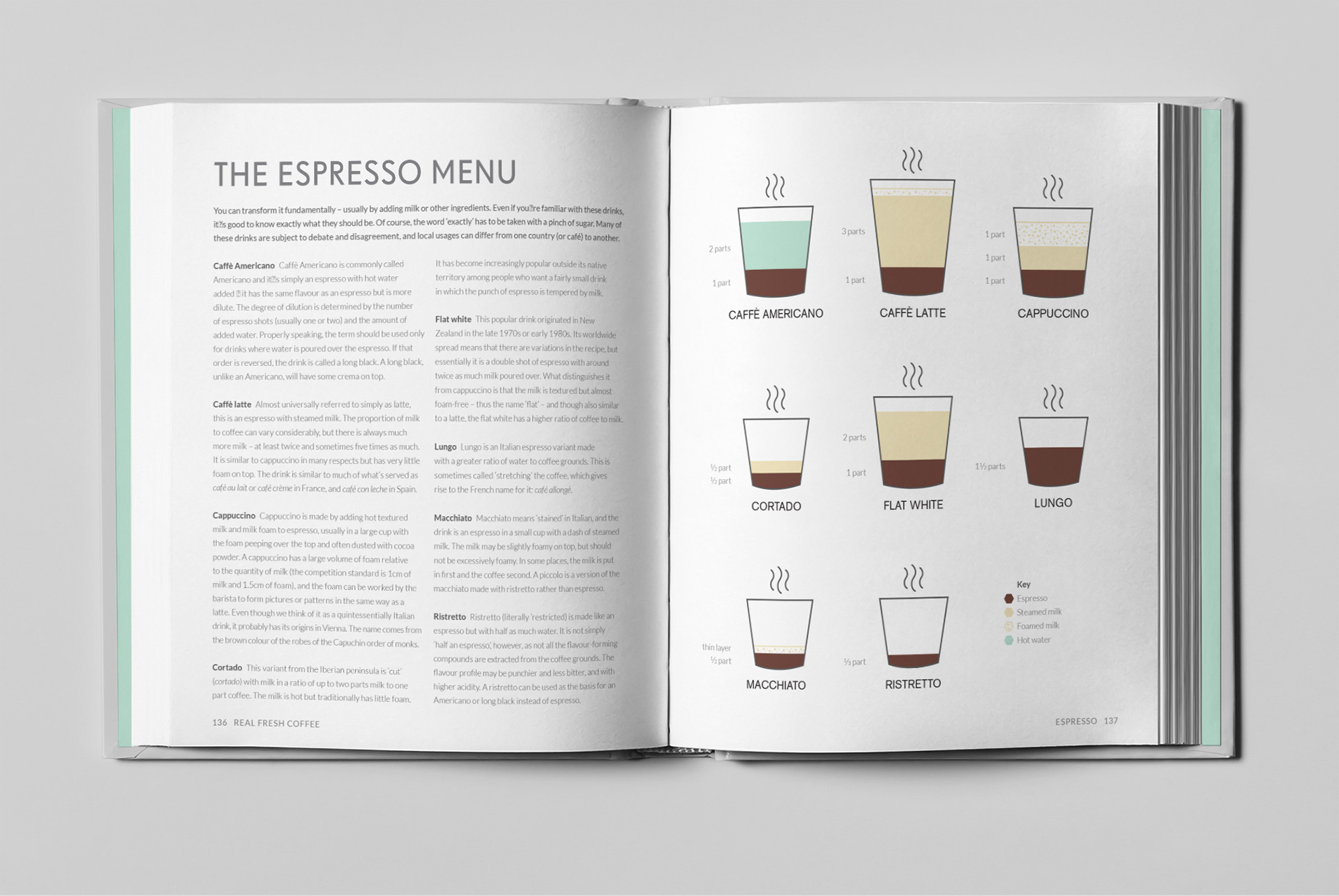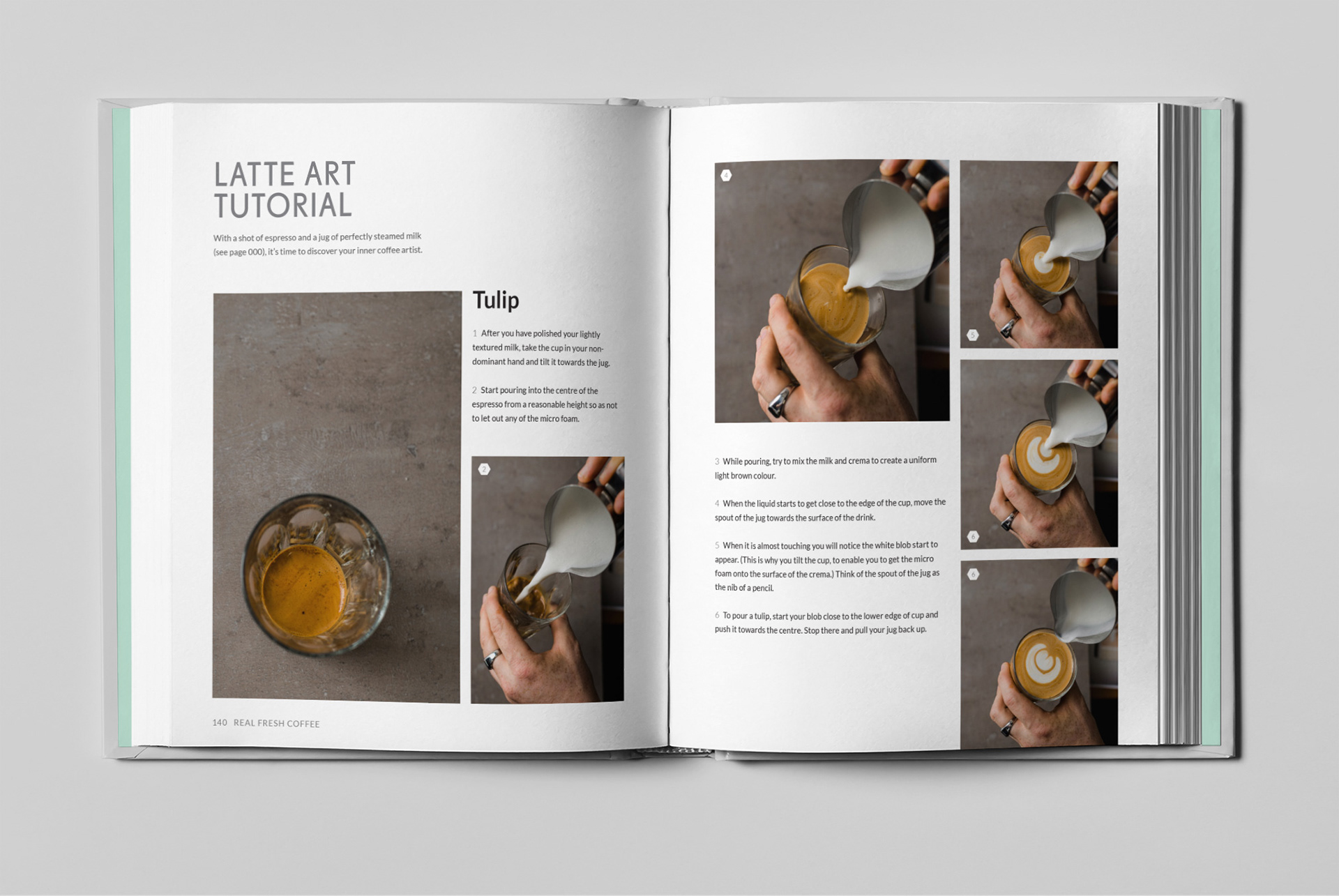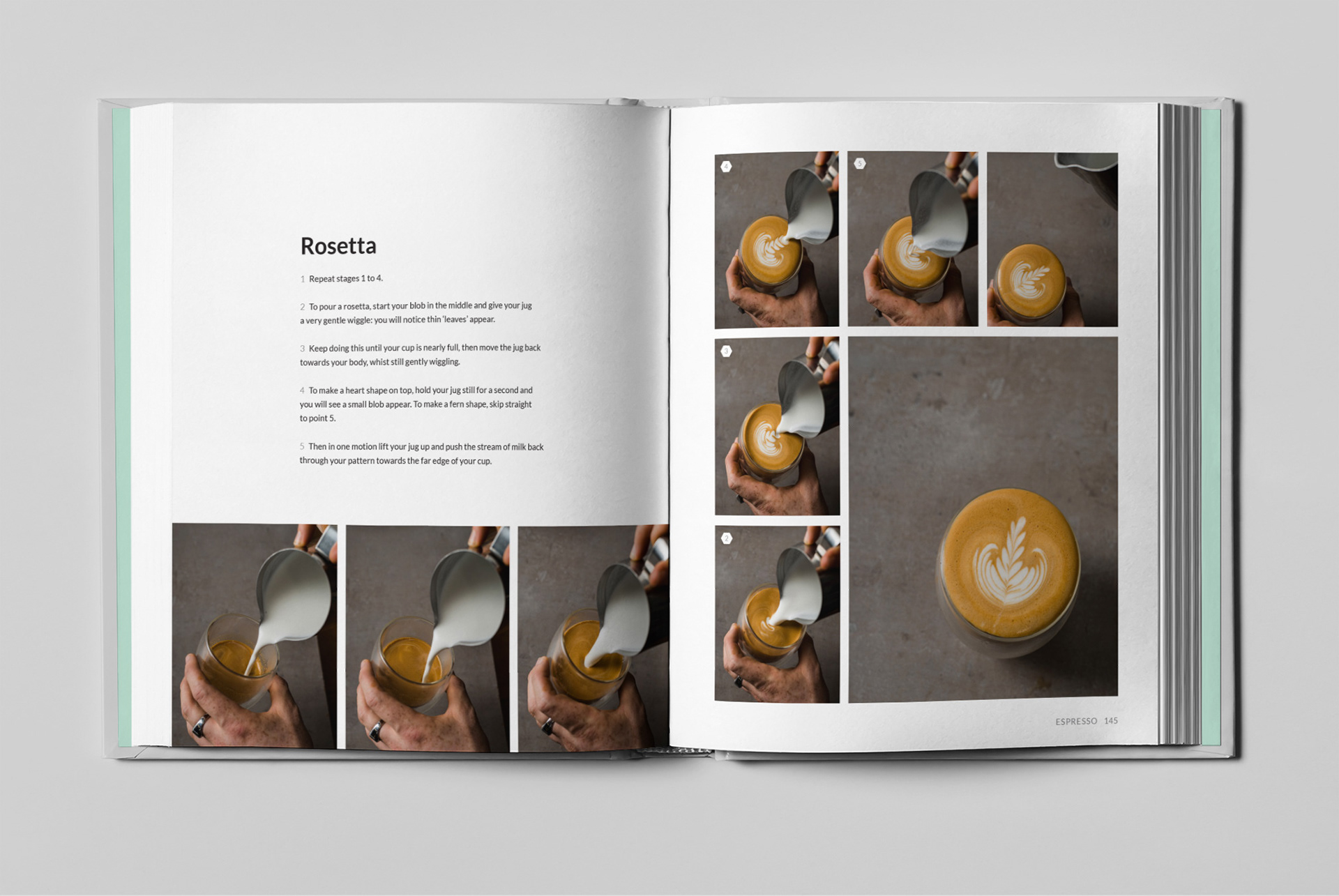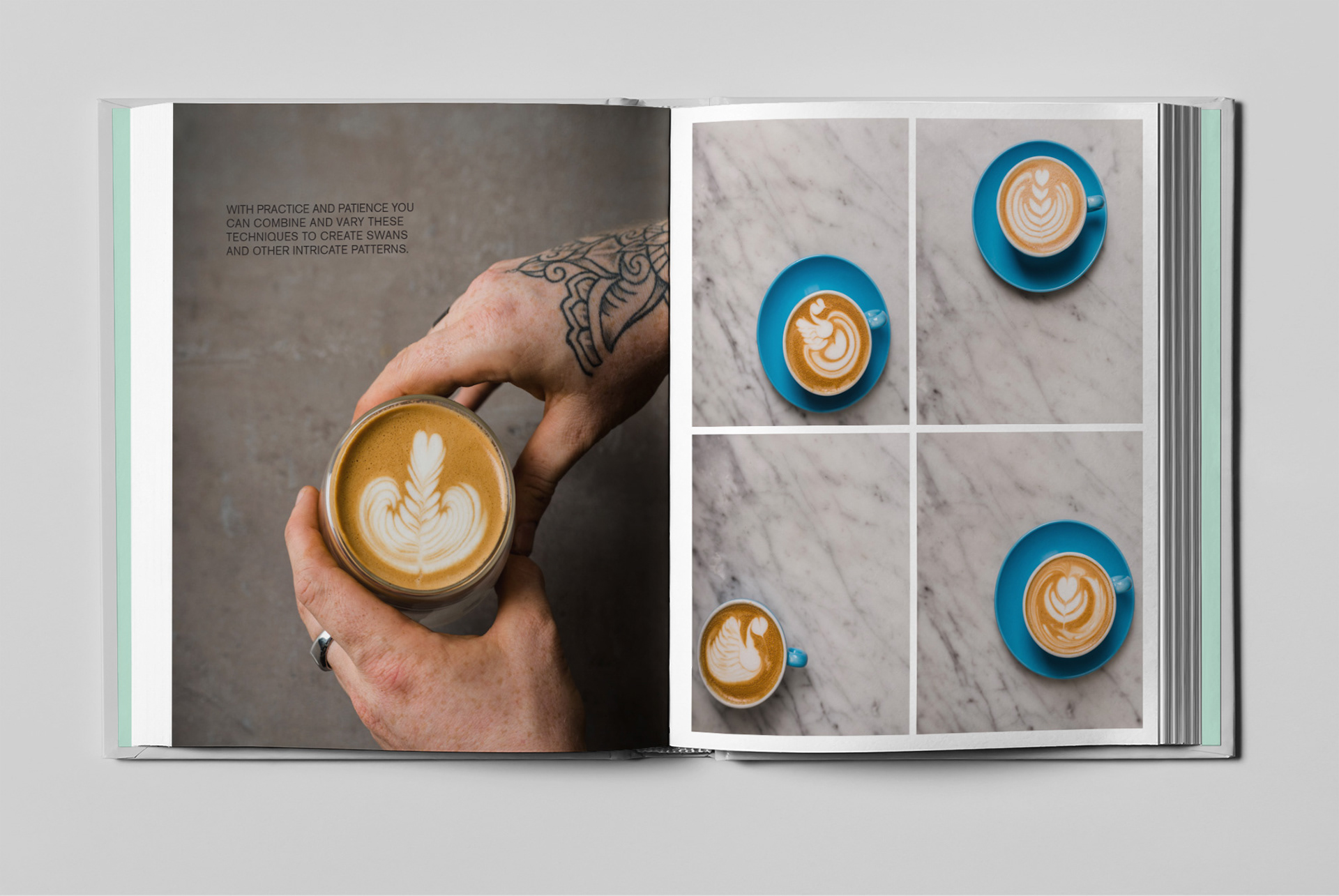 hardback / 176 pages
If you worship coffee then this is the bible you need! Packed with quality info on how coffee is made from bean to espresso bar, there are also quirky sections on latte art and the history of coffee culture. 
I was sent sample spreads for the book and then when the live text came through, created extra spread designs to accommodate this, until we'd brewed the ultimate coffee lover's tome.