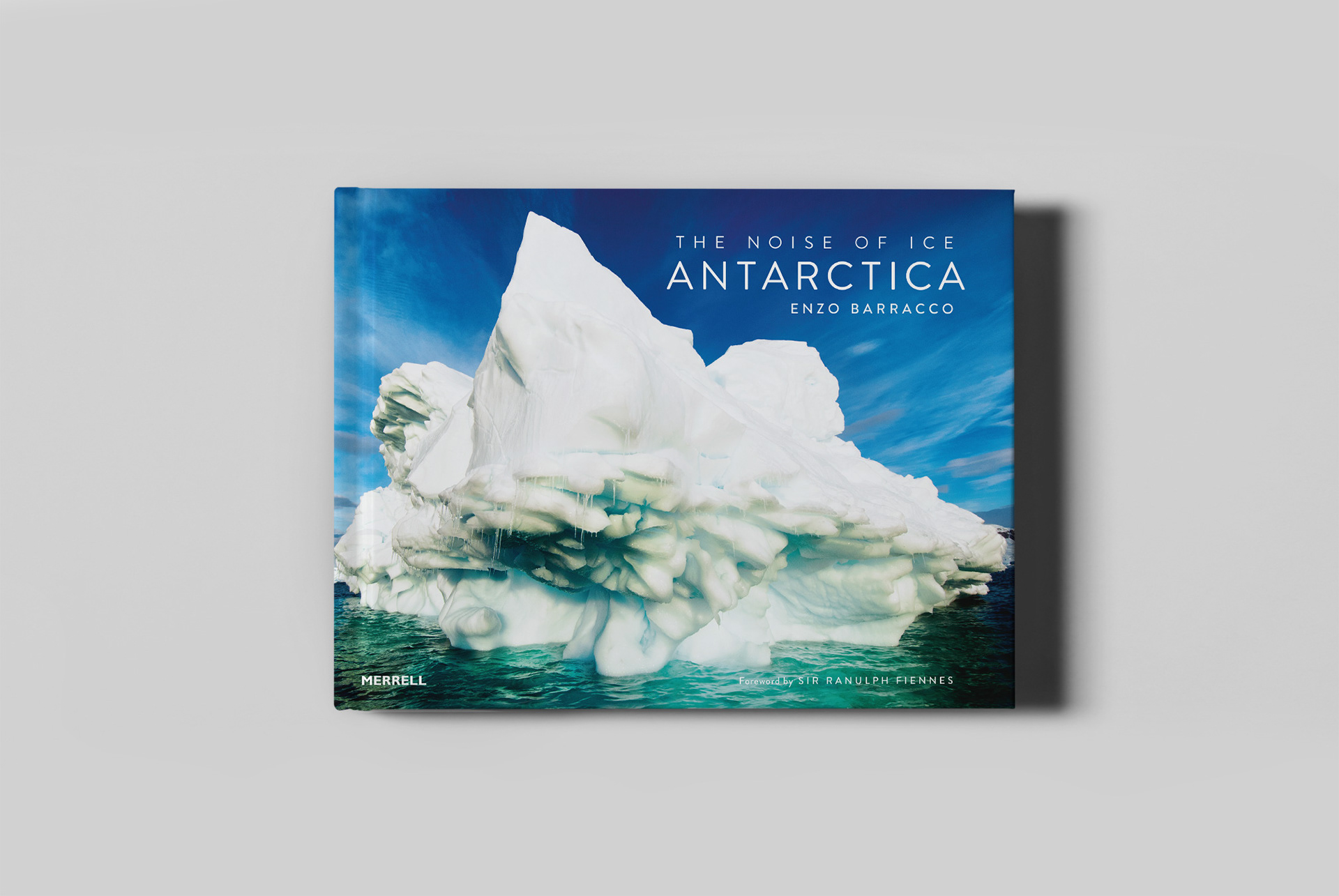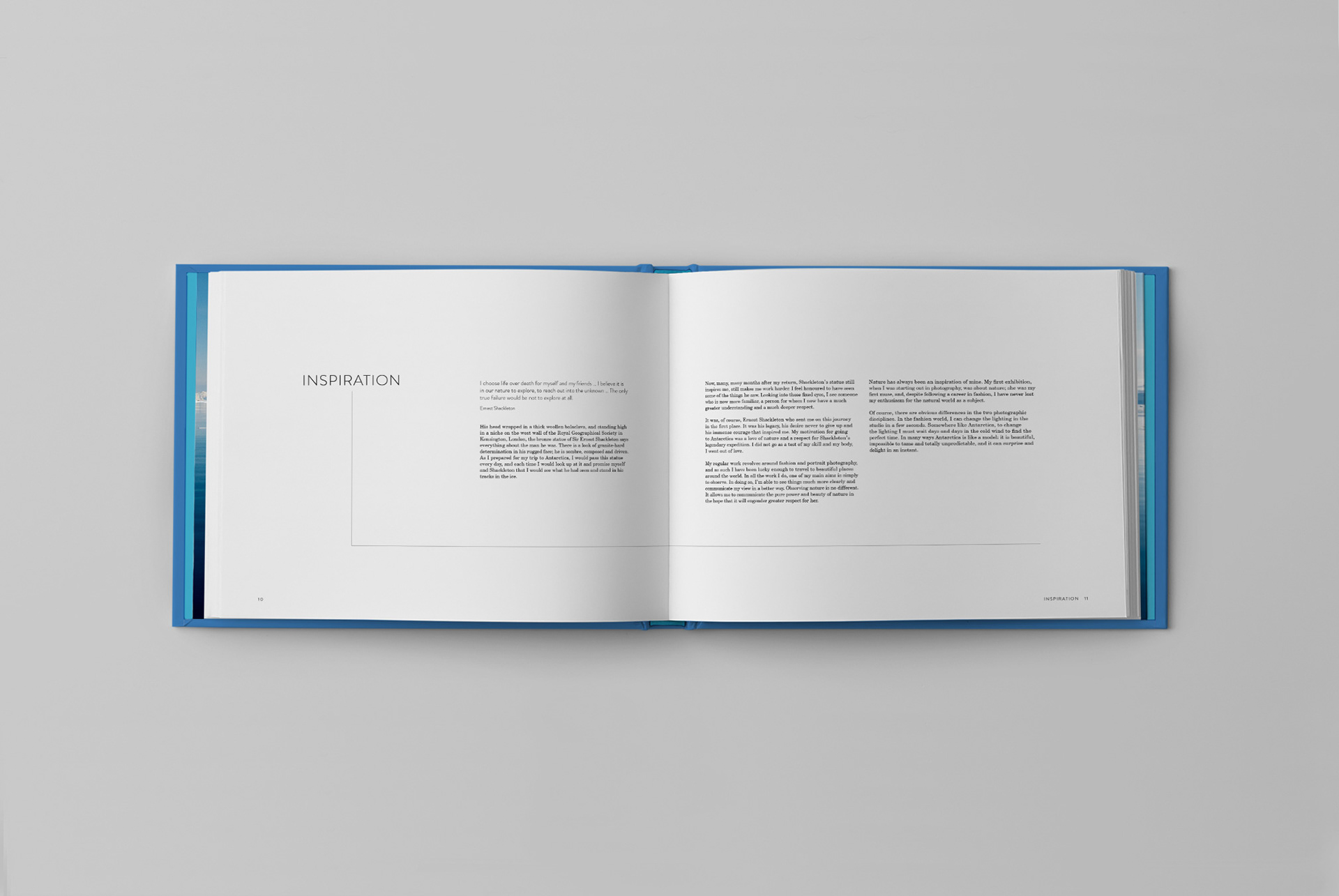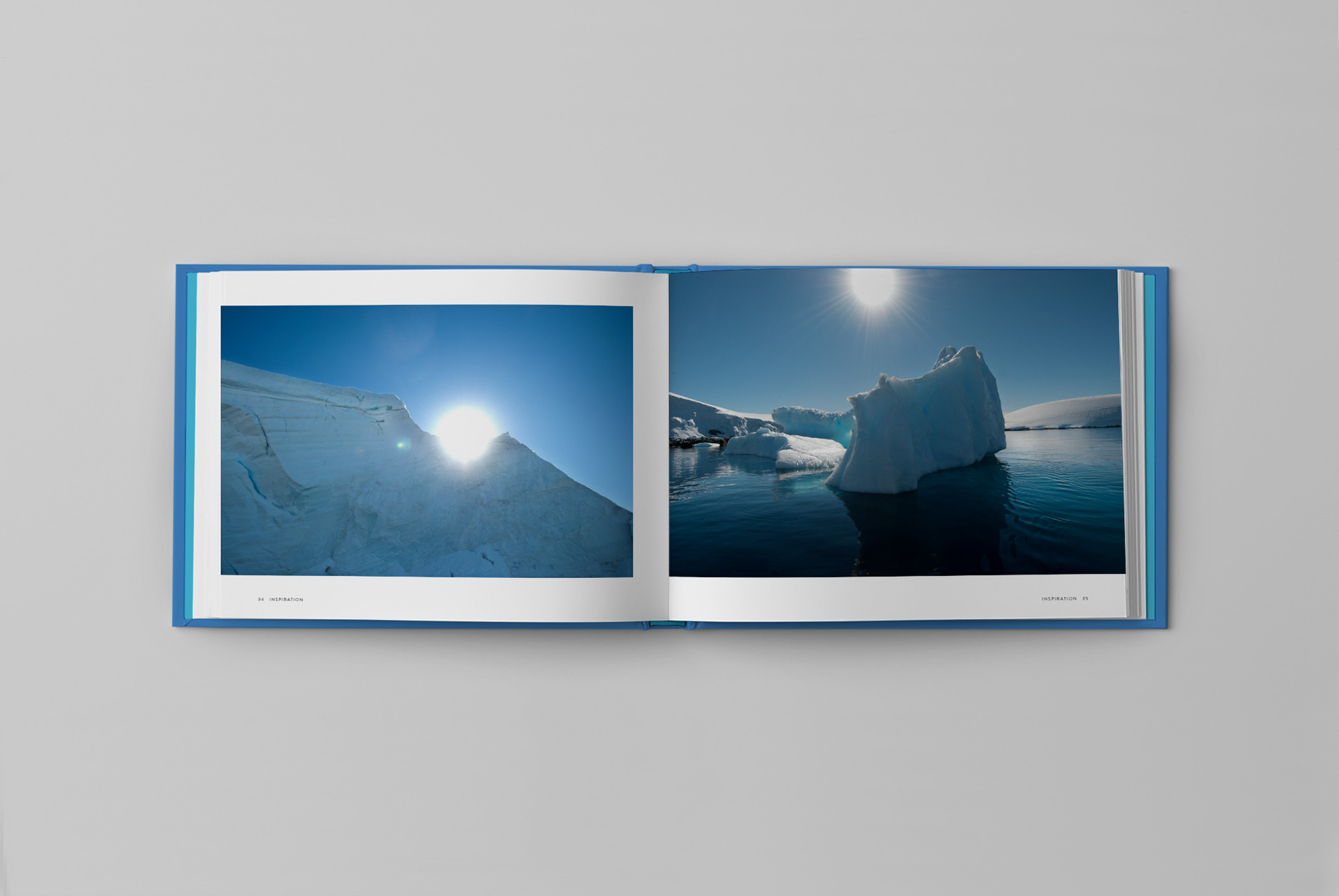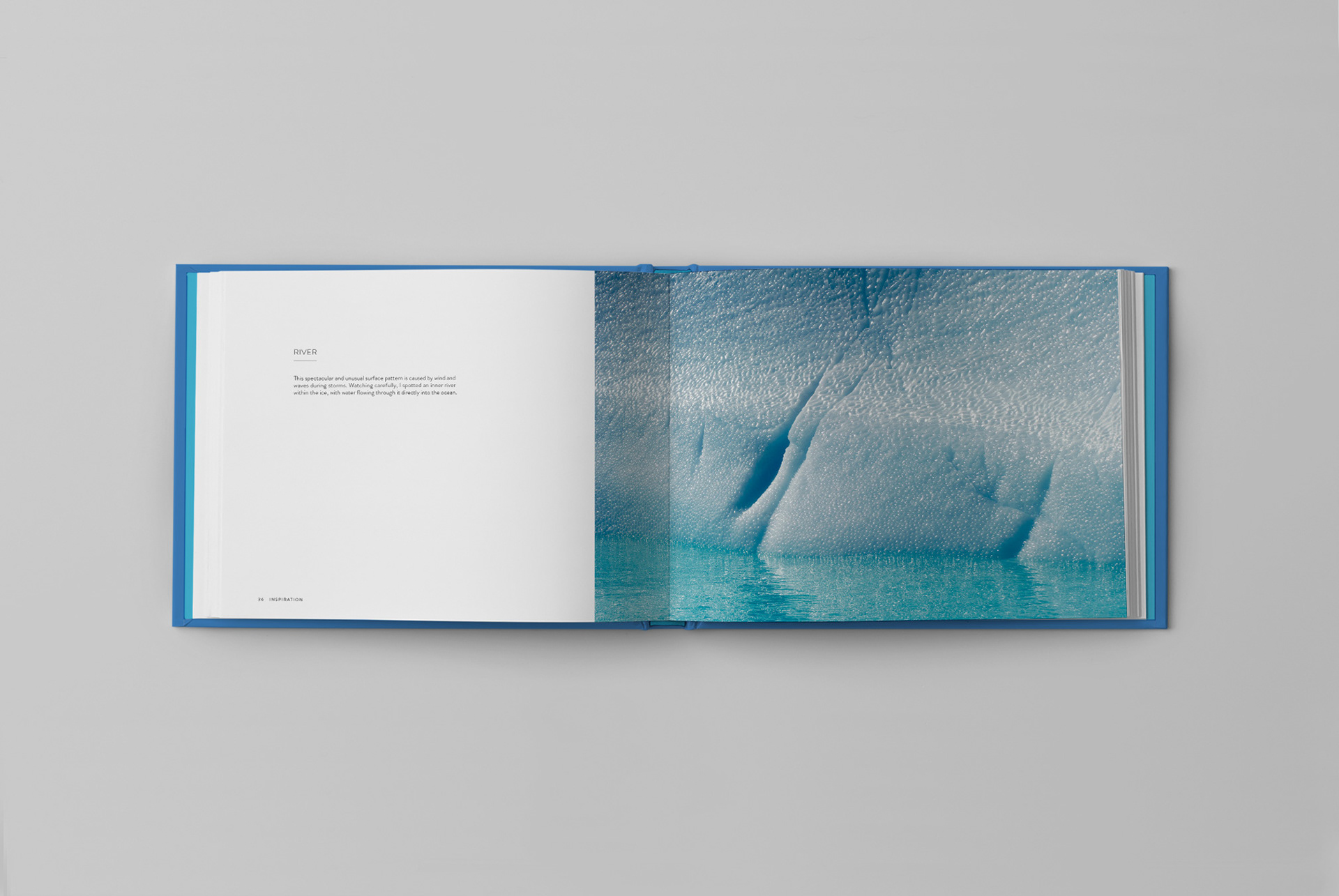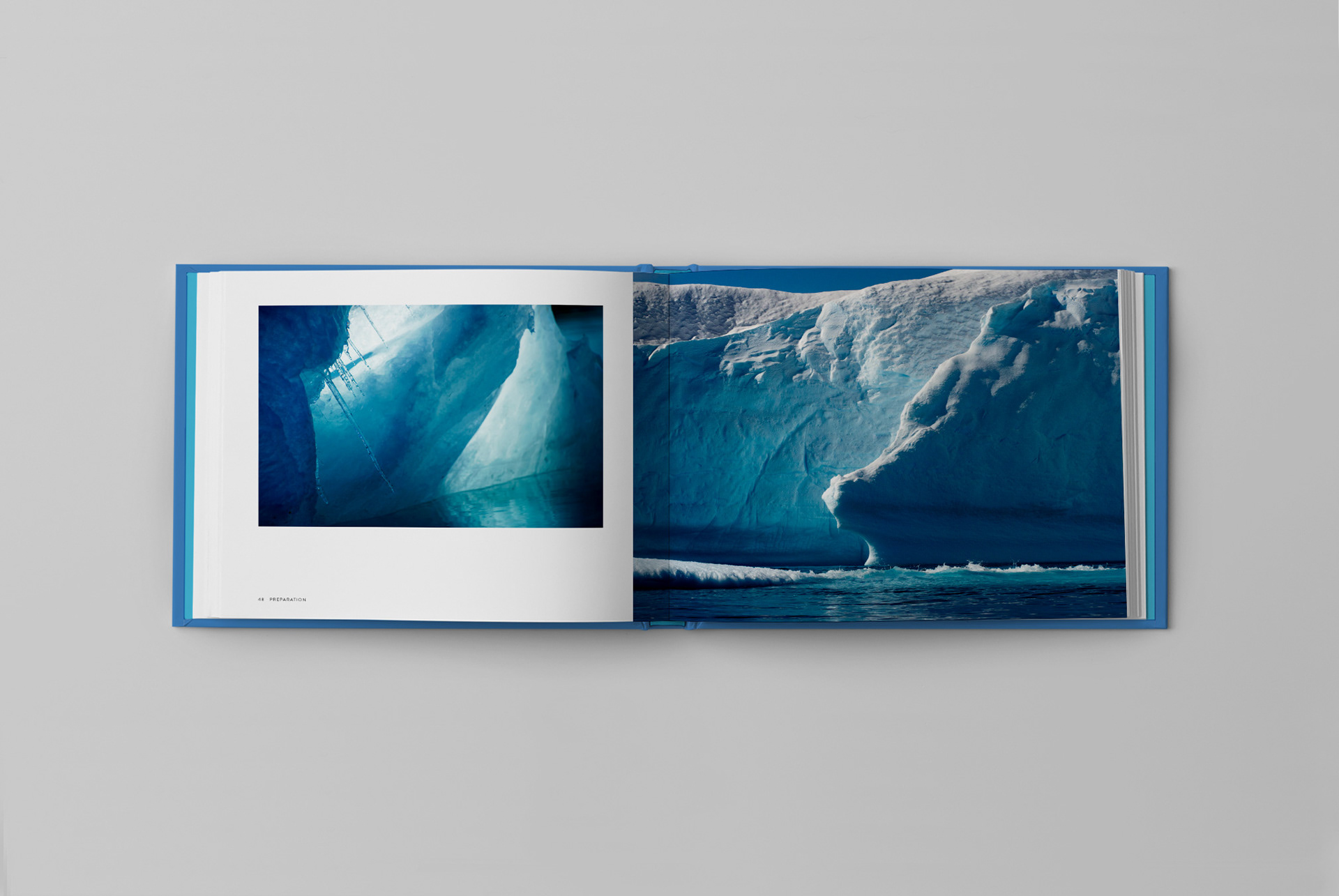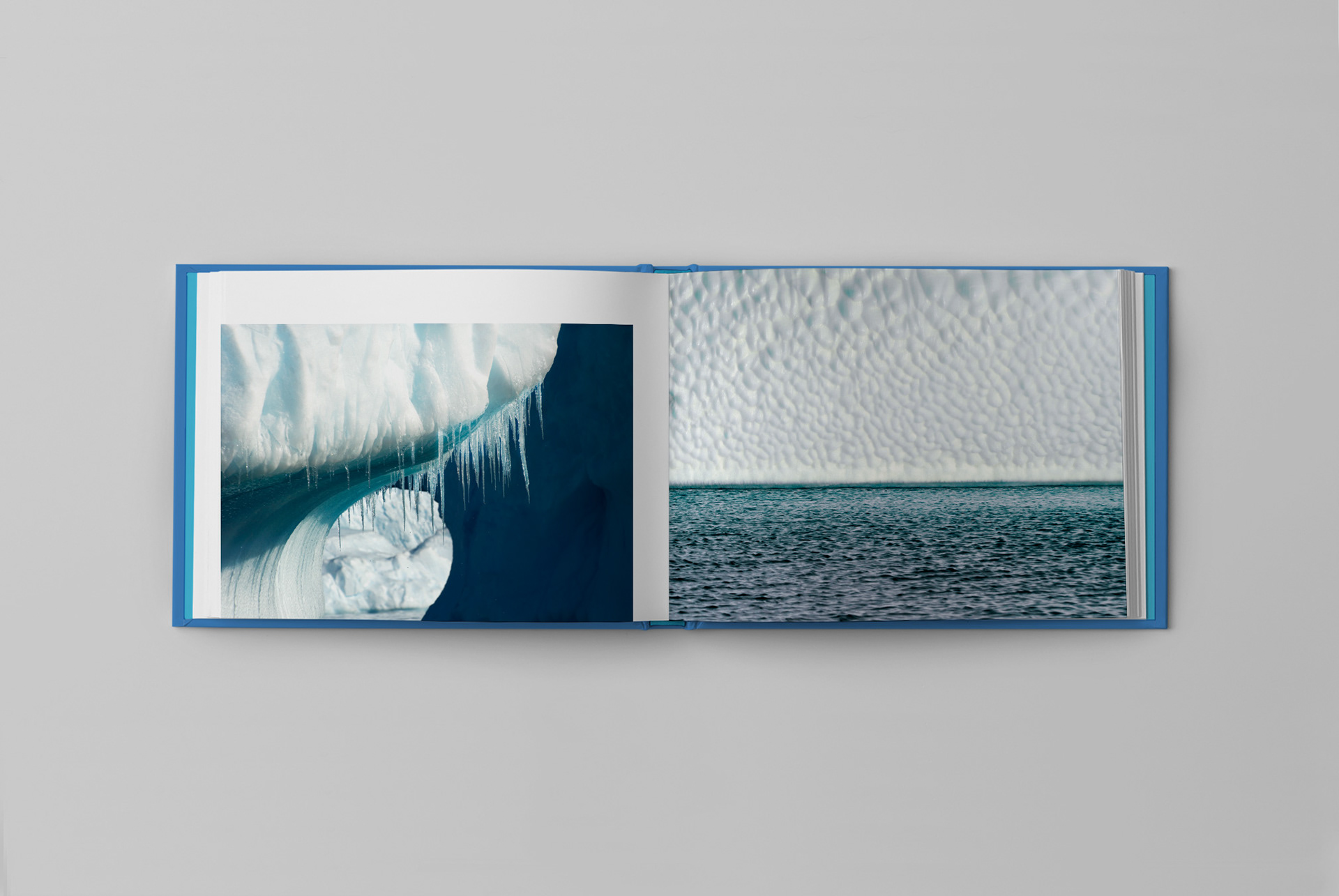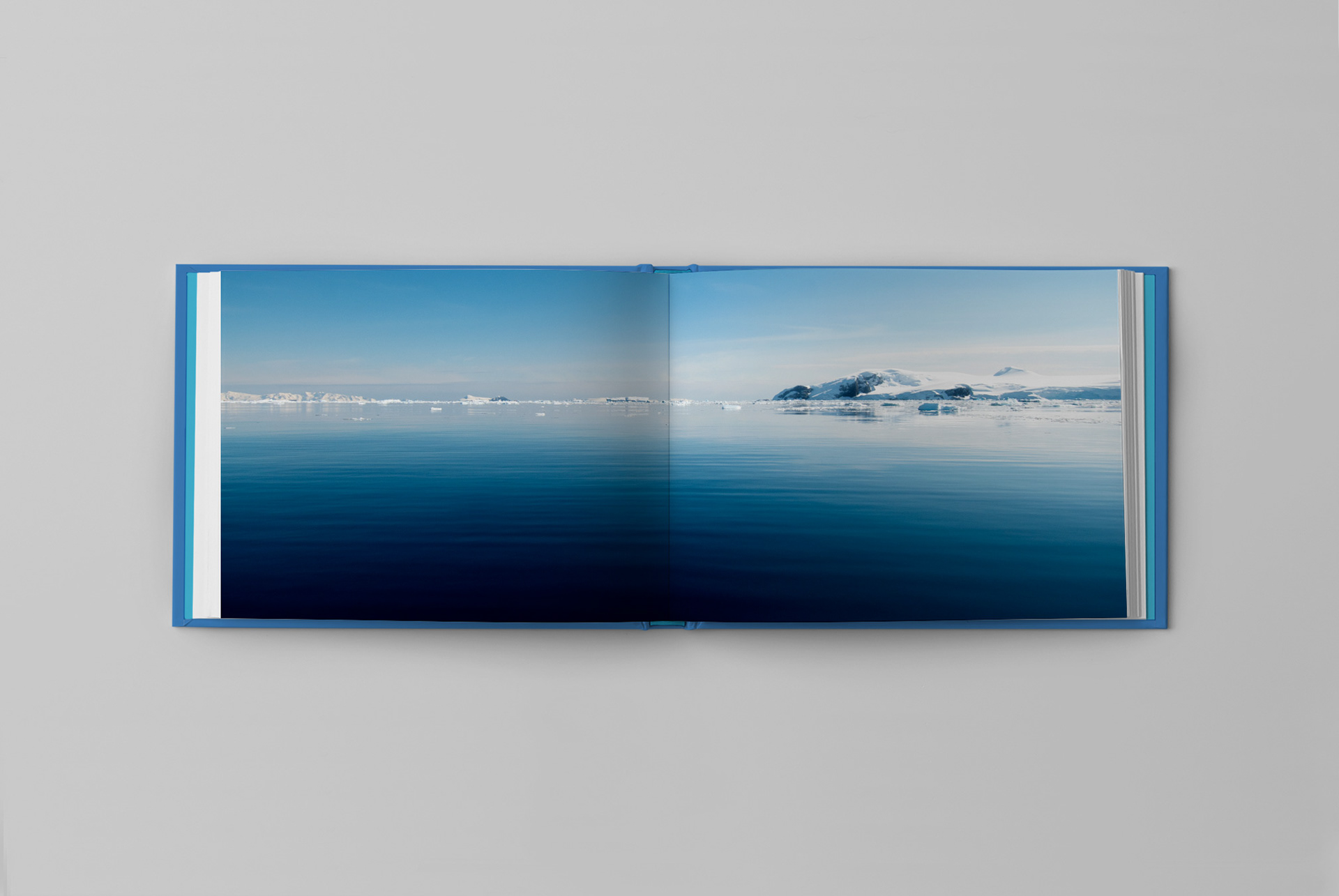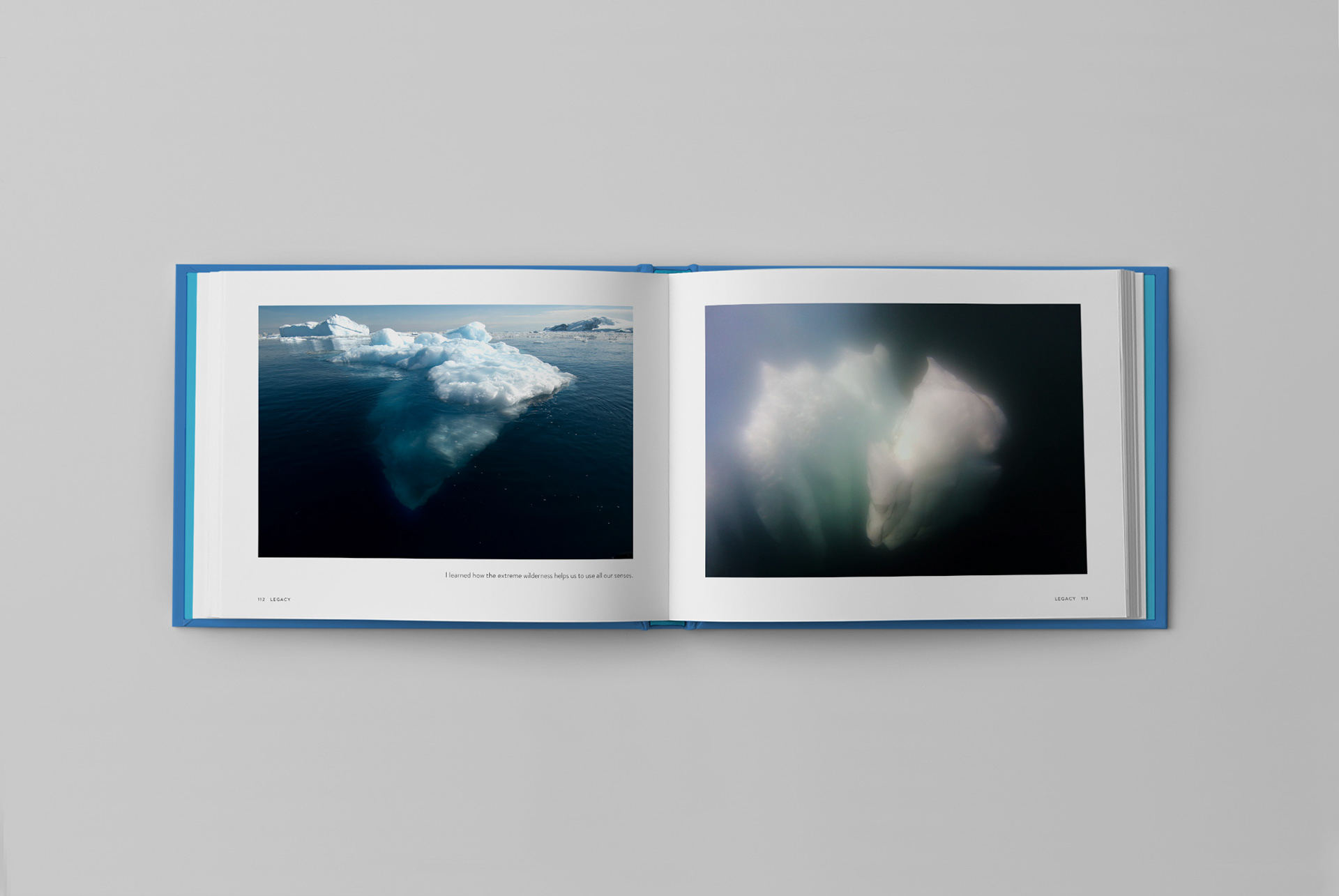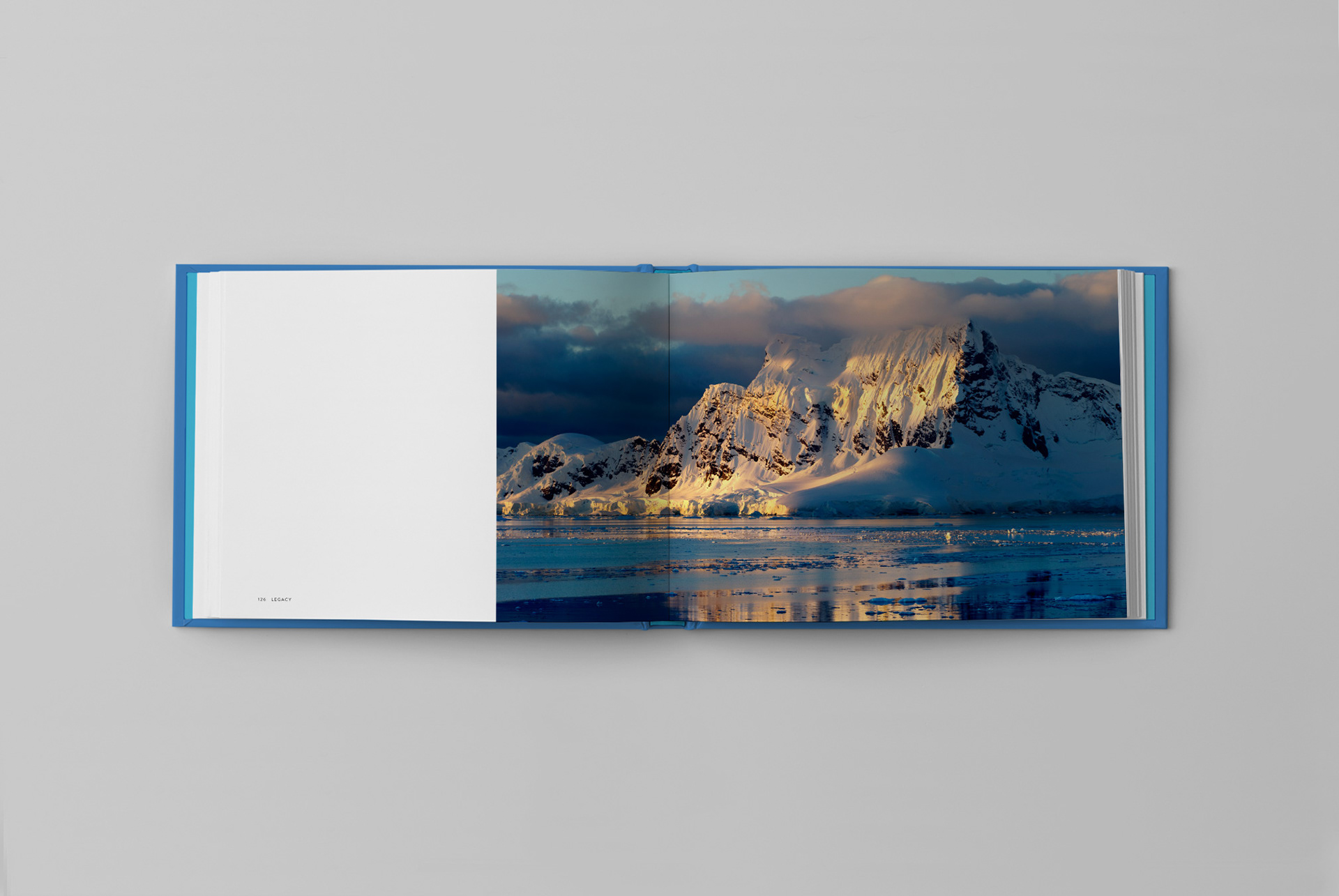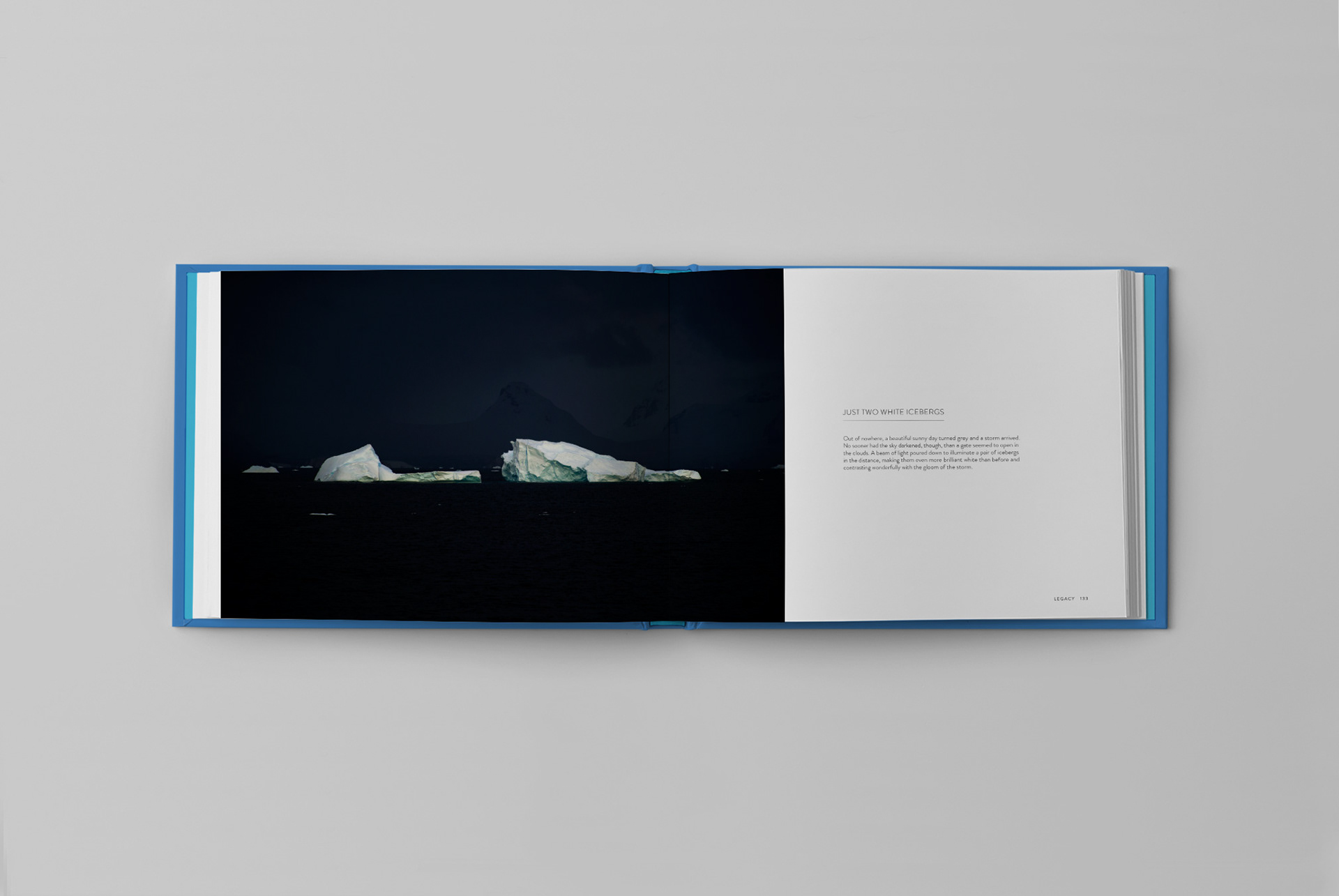 trade edition: arlin hardback / jacket with flaps / 144 pages  •  special edition: cloth bound hardback / slipcase / 144 pages
Following a chance meeting with the author/photographer, we decided to collaborate on the story of his expedition to Antarctica. The beautiful images capture both the strength and the fragility of this beguiling frozen region. 
I designed the book very minimally so that the images – and message – could be heard. The Noise of Ice: Antarctica reminds us that, as Sir Ranulph Fiennes so eloquently wrote in his foreword for the book; 'Antarctica should be enjoyed by many and protected by all'.