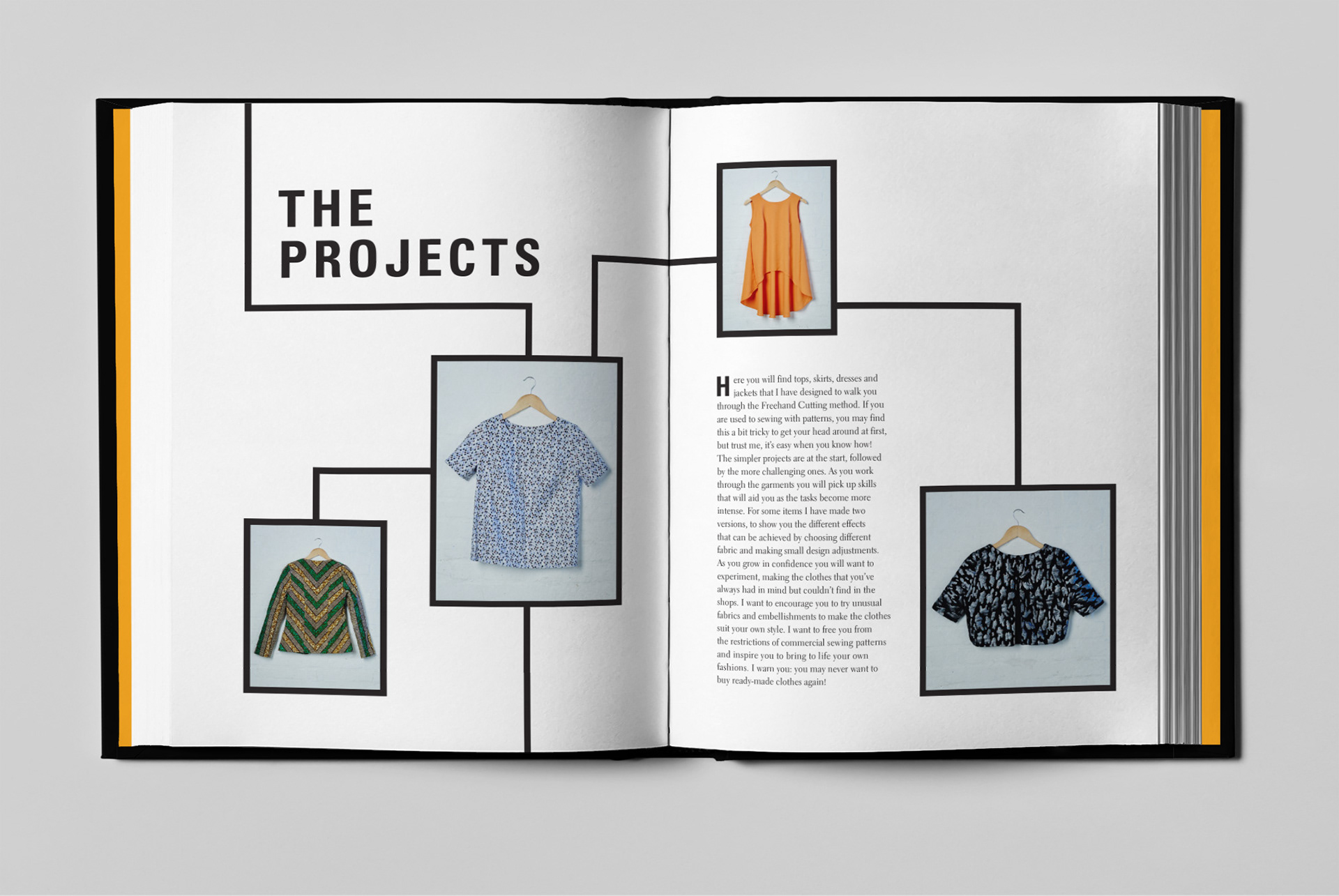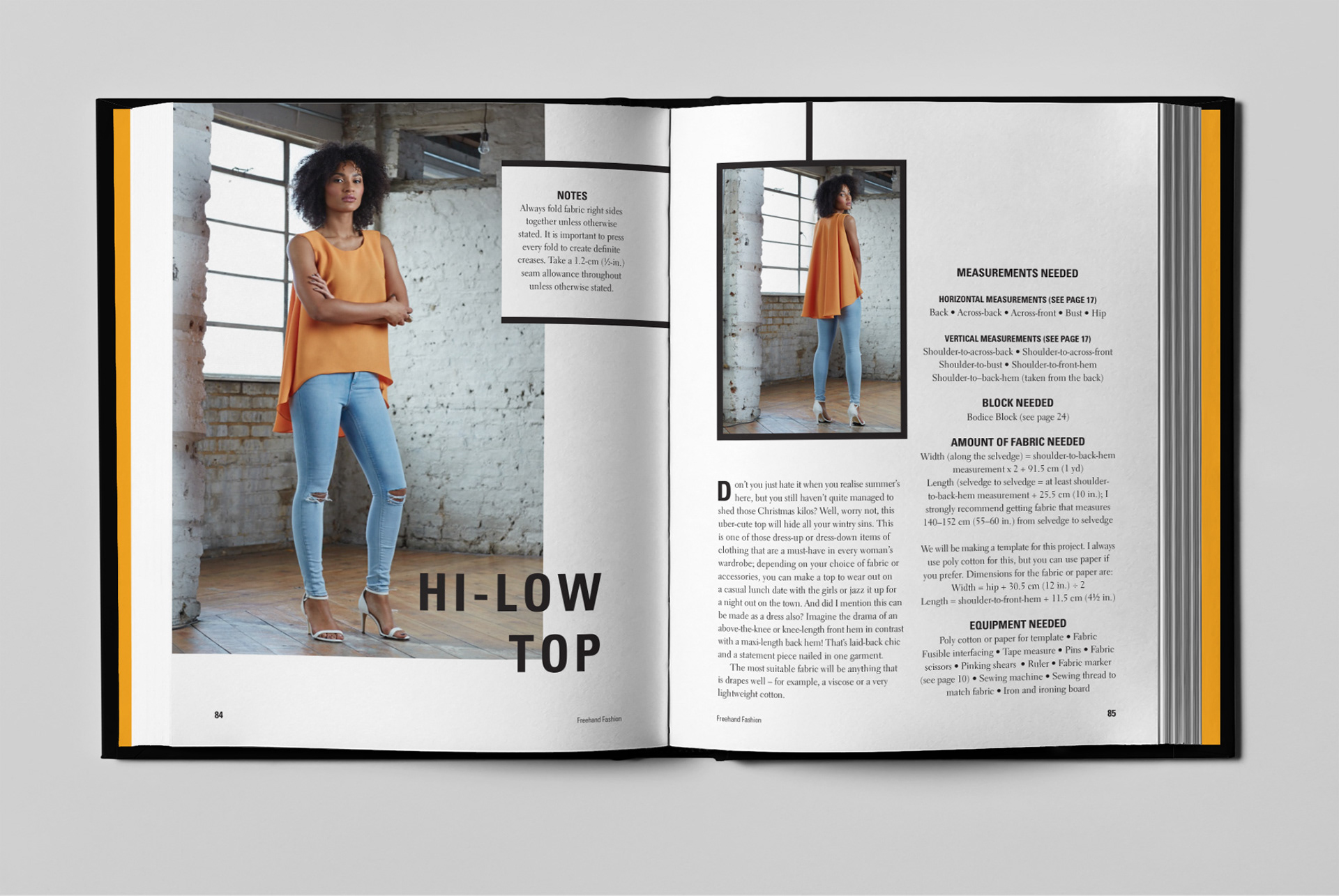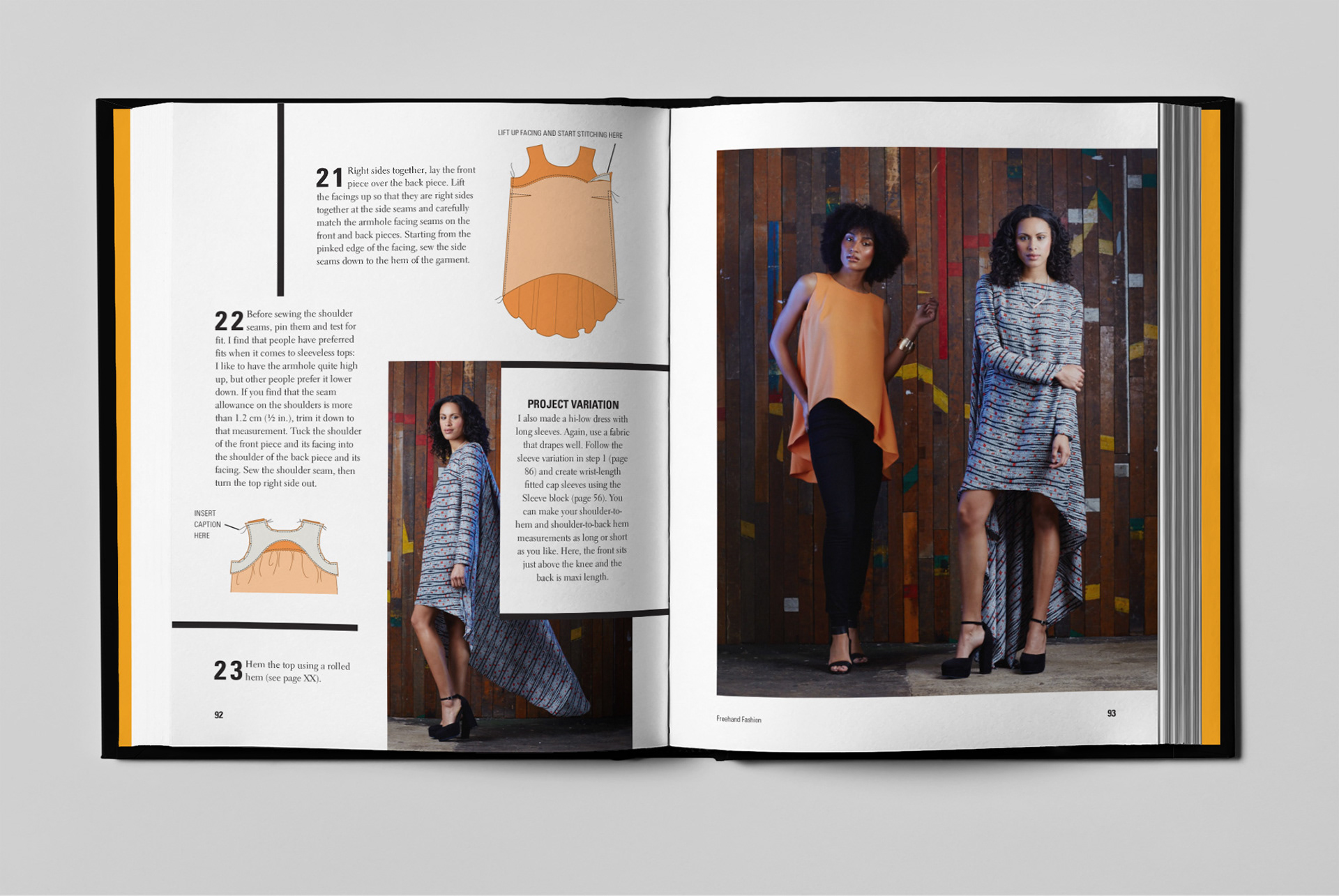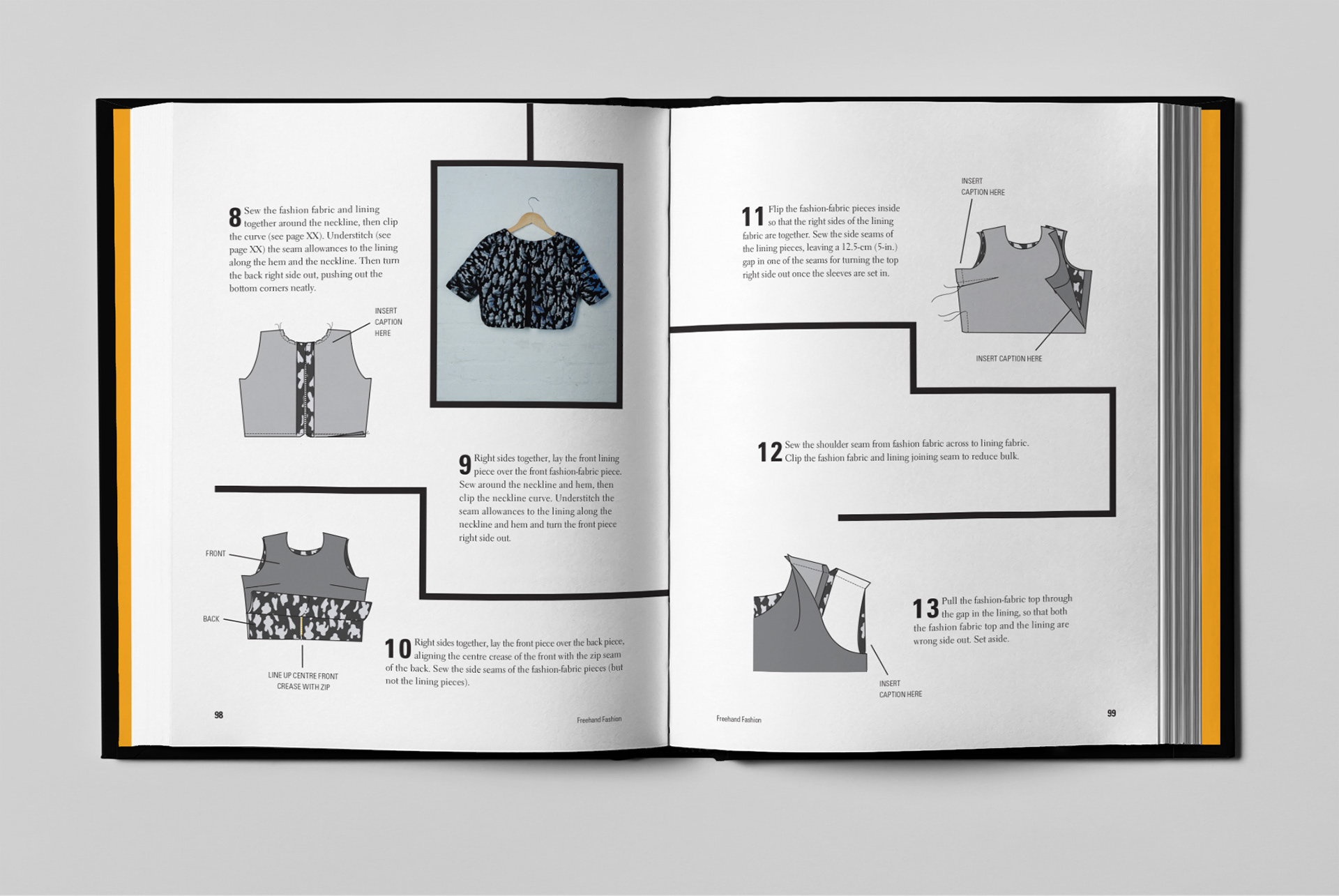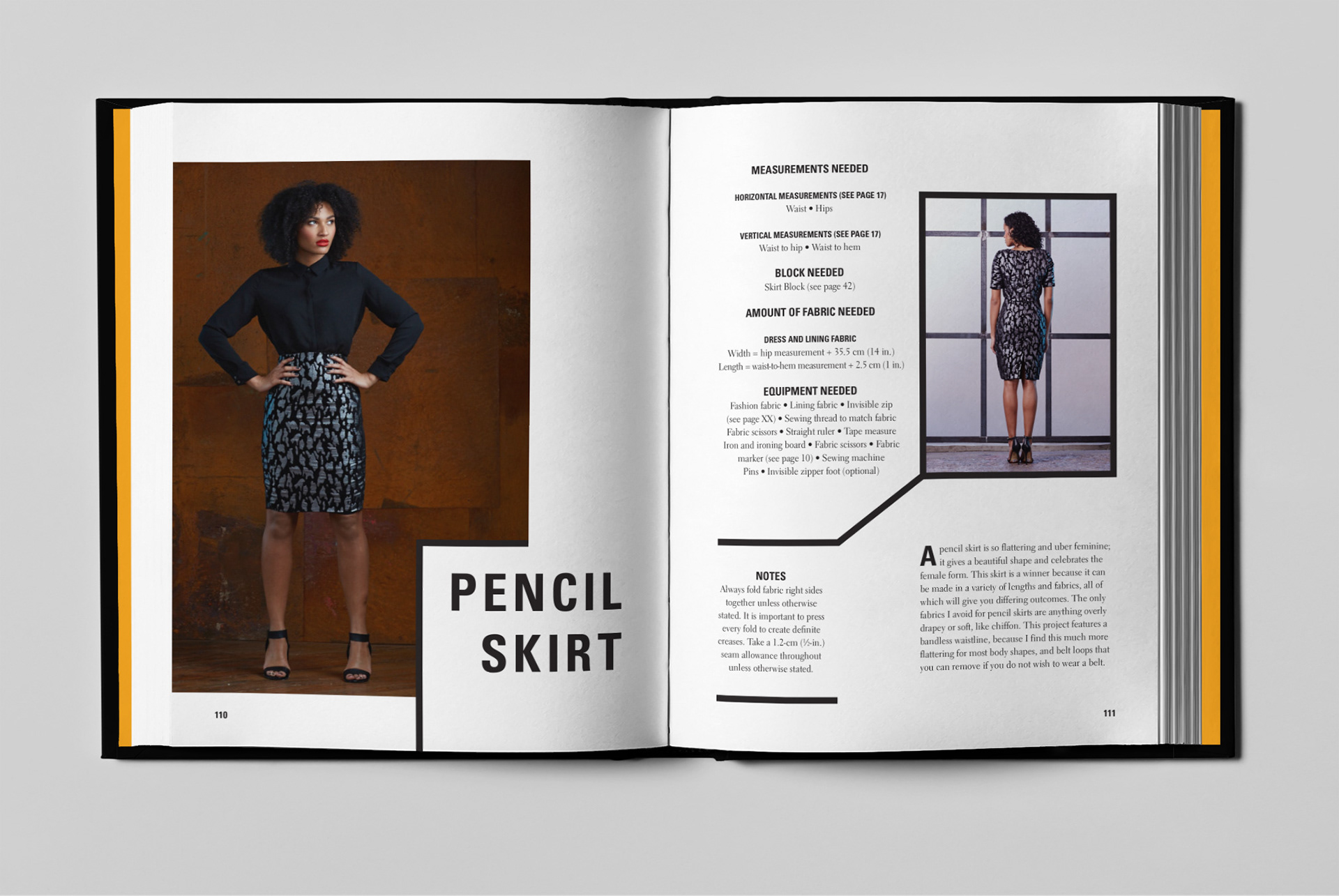 hardback / 192 pages

As someone with a huge love for fashion, this book was a real treat for me as the BBC's The Great British Sewing Bee, Chinelo Bally, authored it. Her freehand cutting method is based on a traditional Nigerian technique, but is unique to her, so it was an innovative book to be a part of and the freeform design reflects that. 

The fantastic sample spreads for the book were sent to me by the Pavilion team and I adapted and tailored these to suit the live text whilst putting together the book – it was a lot of fun laying out in a freeform way, so it must be making clothes in one too!