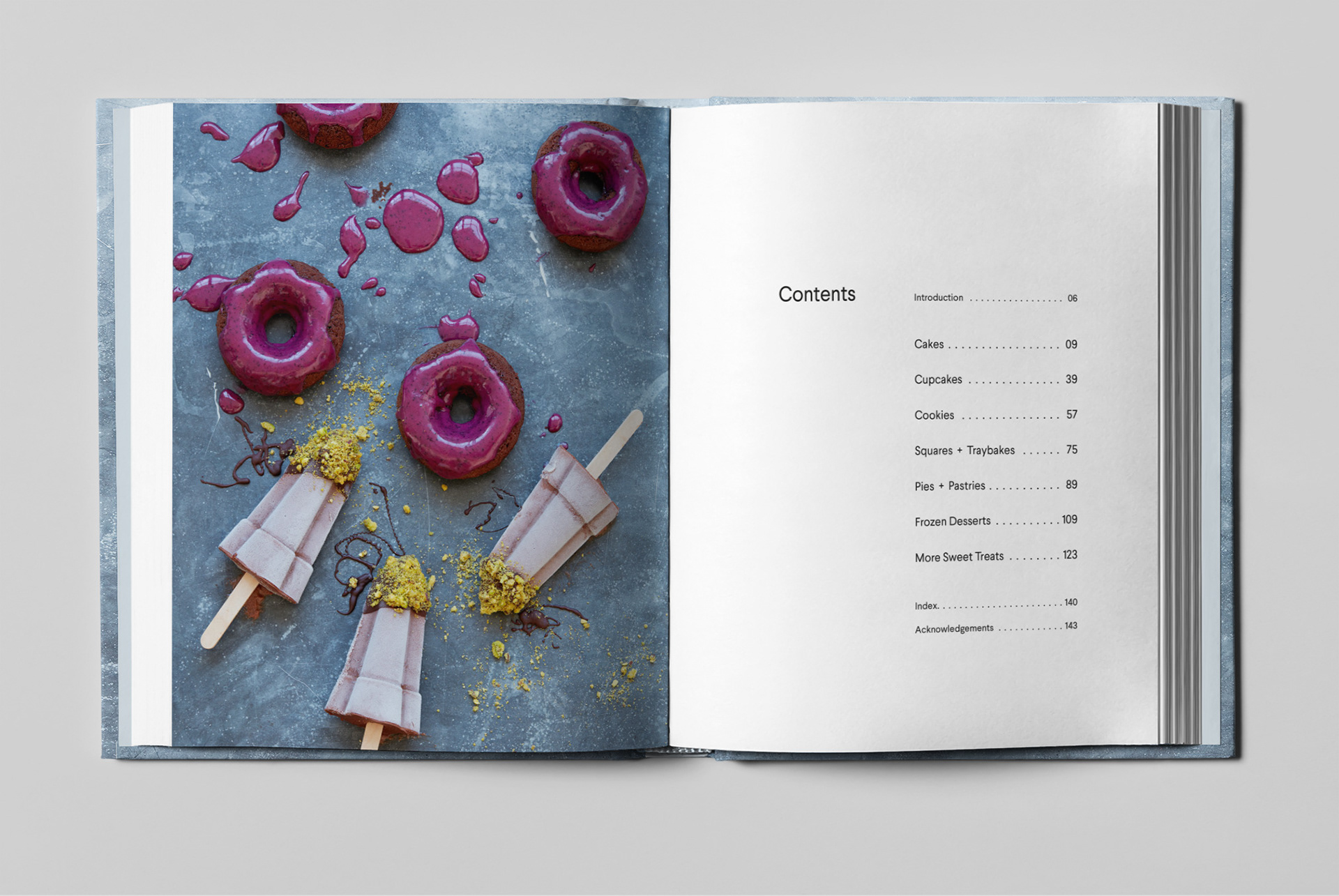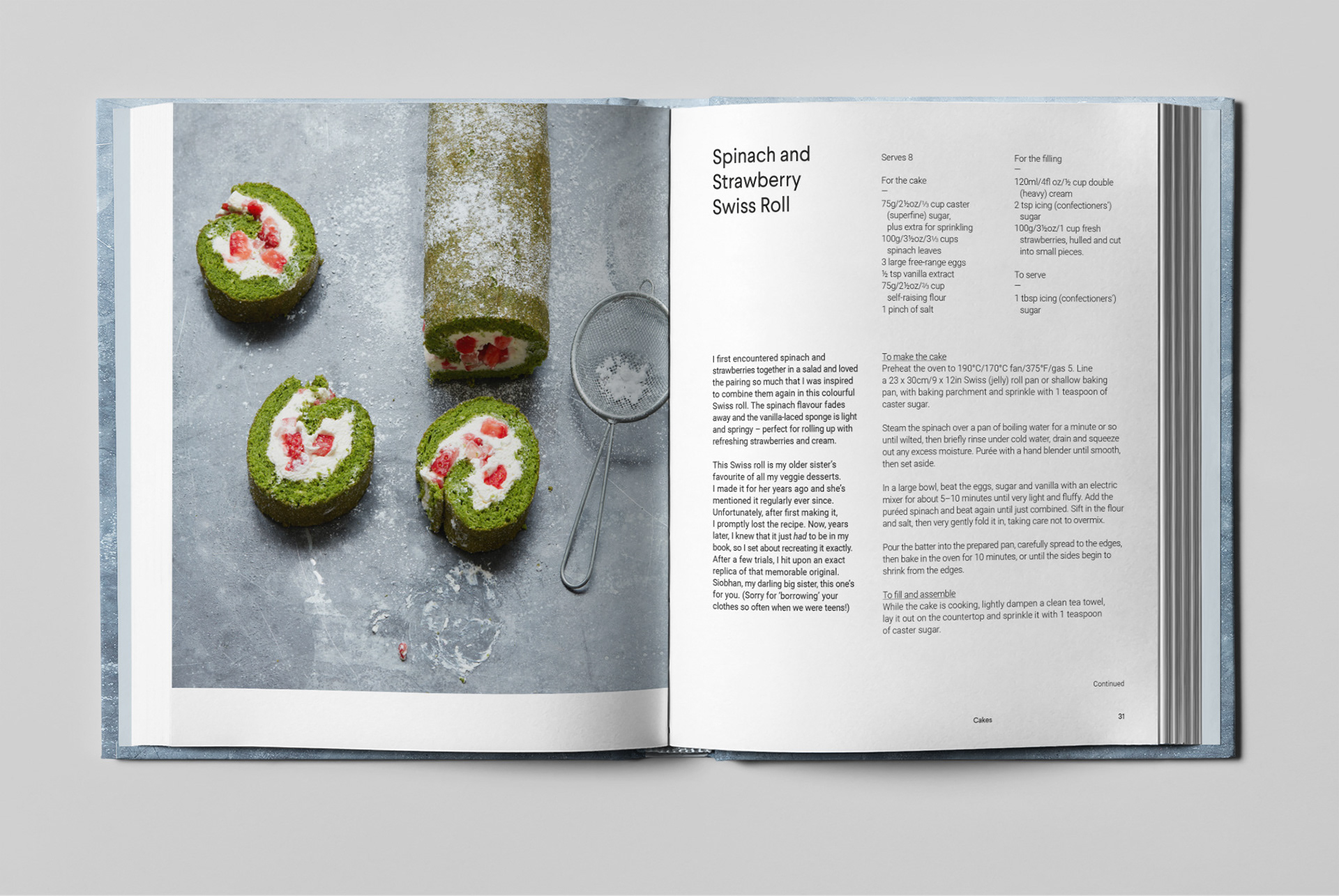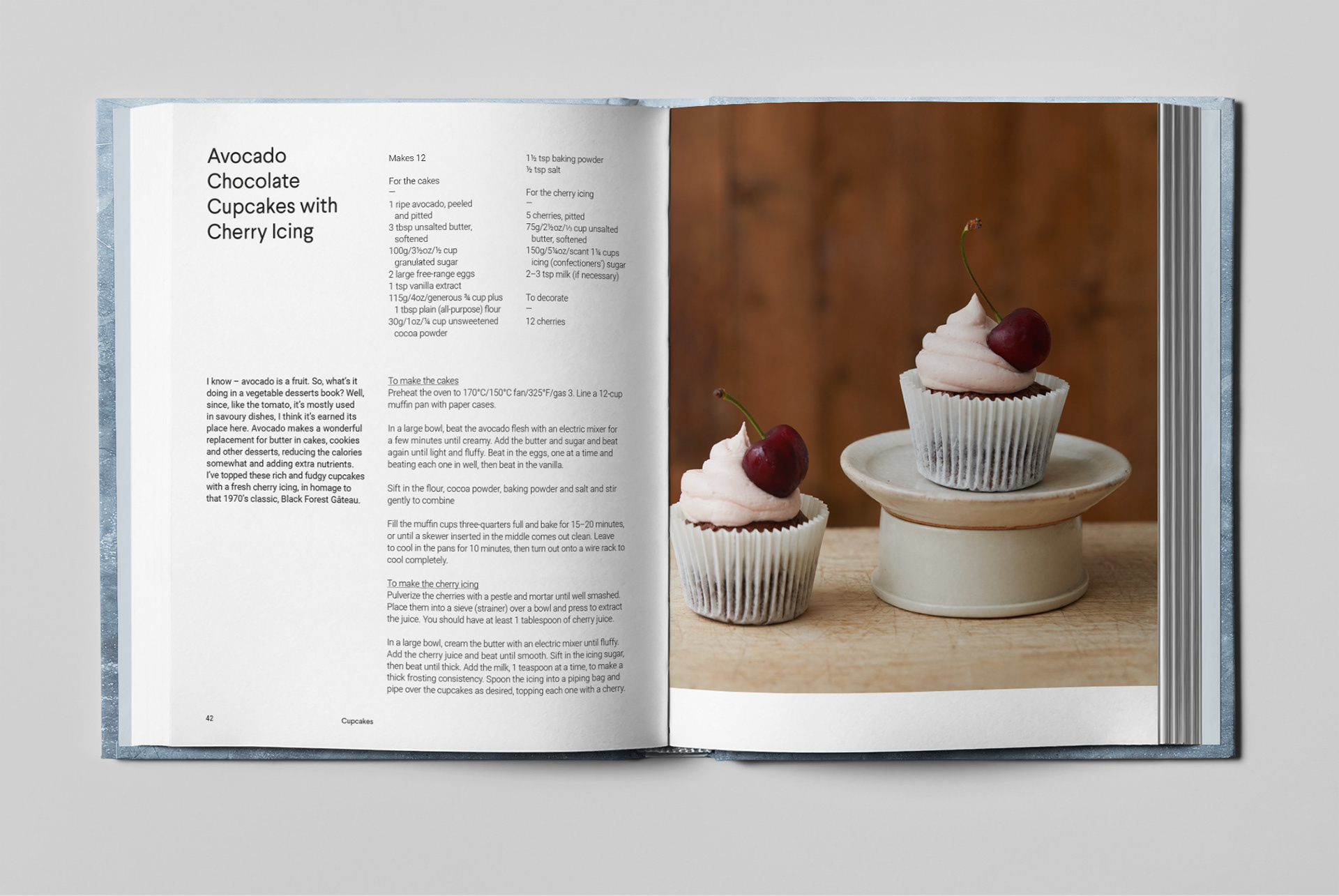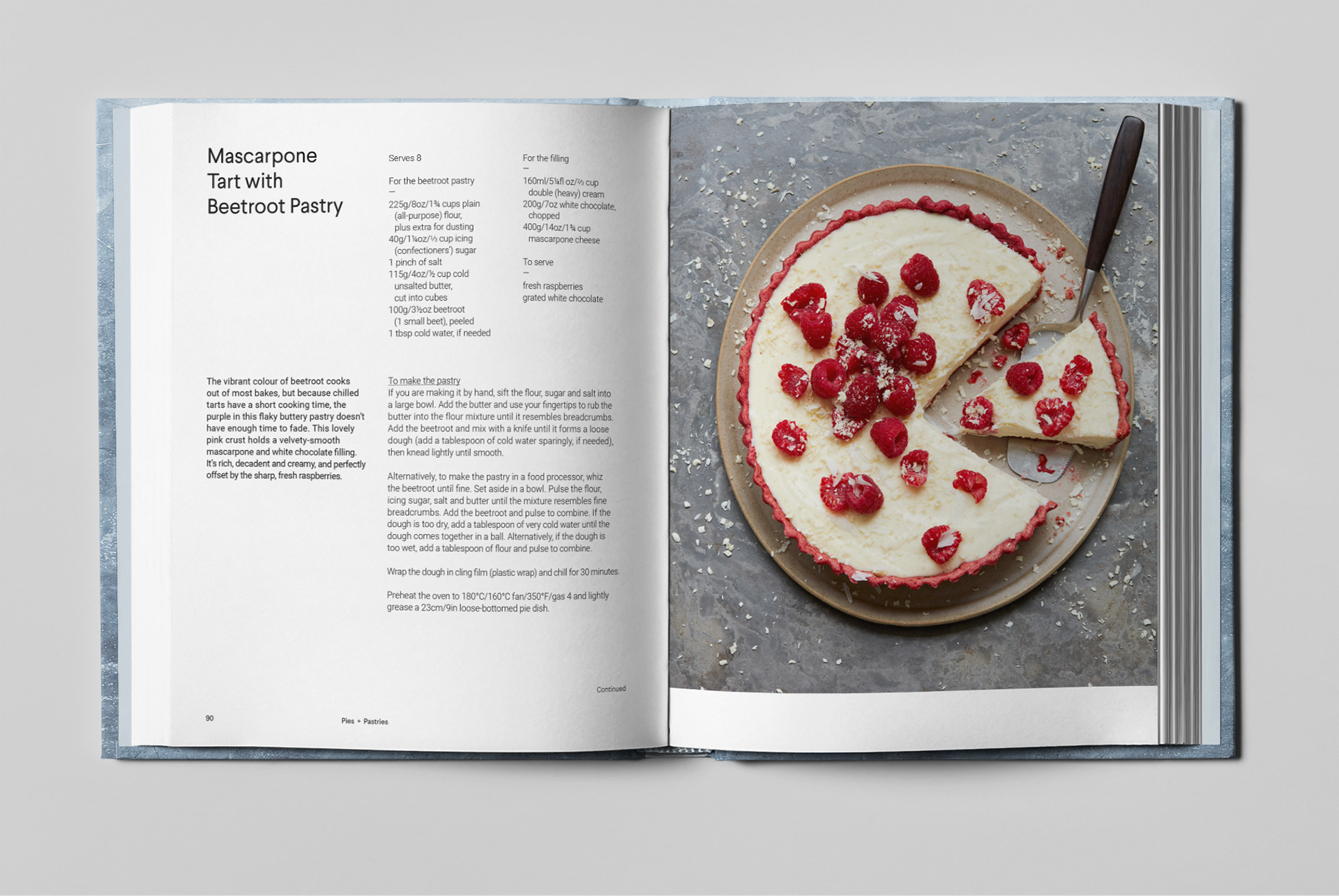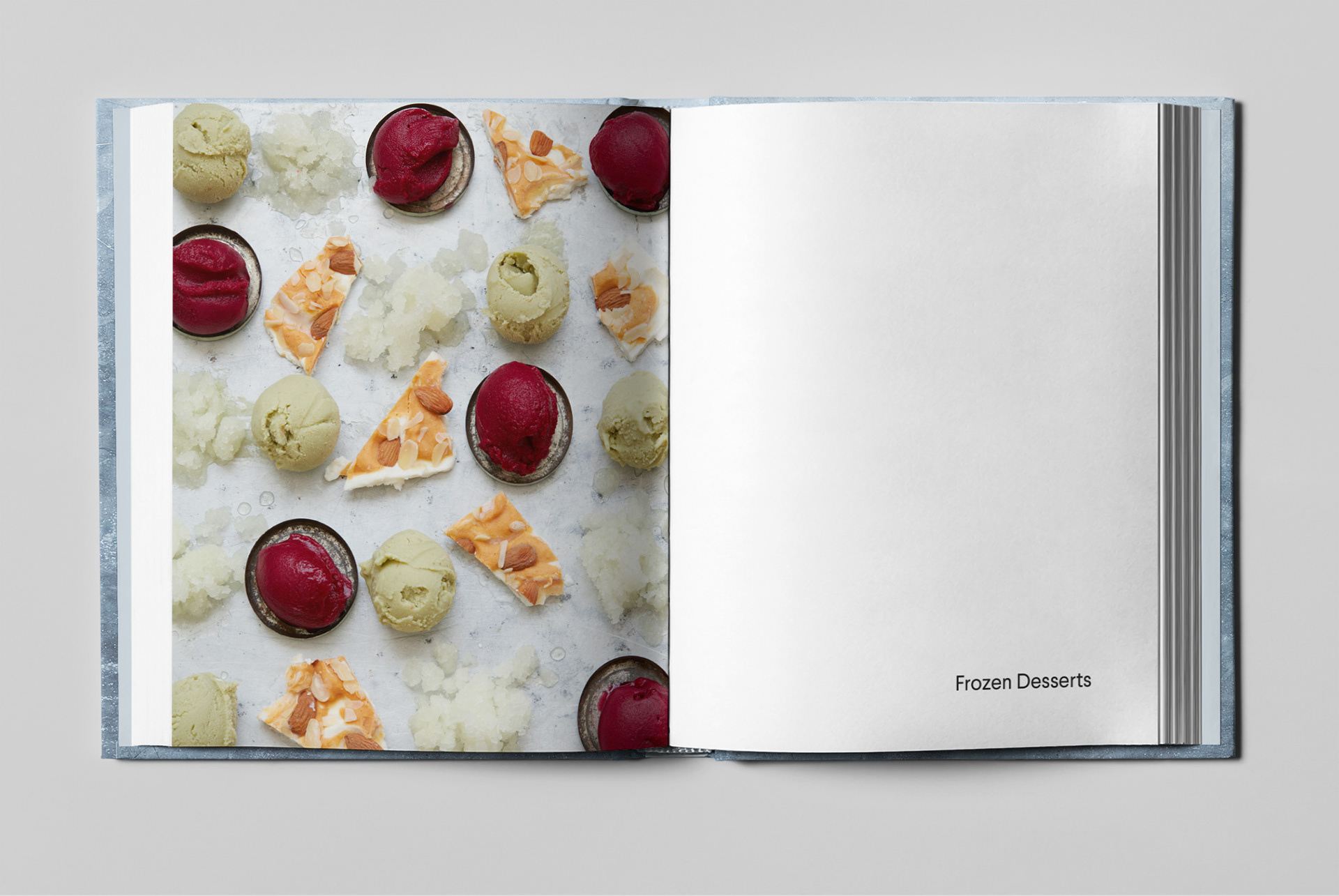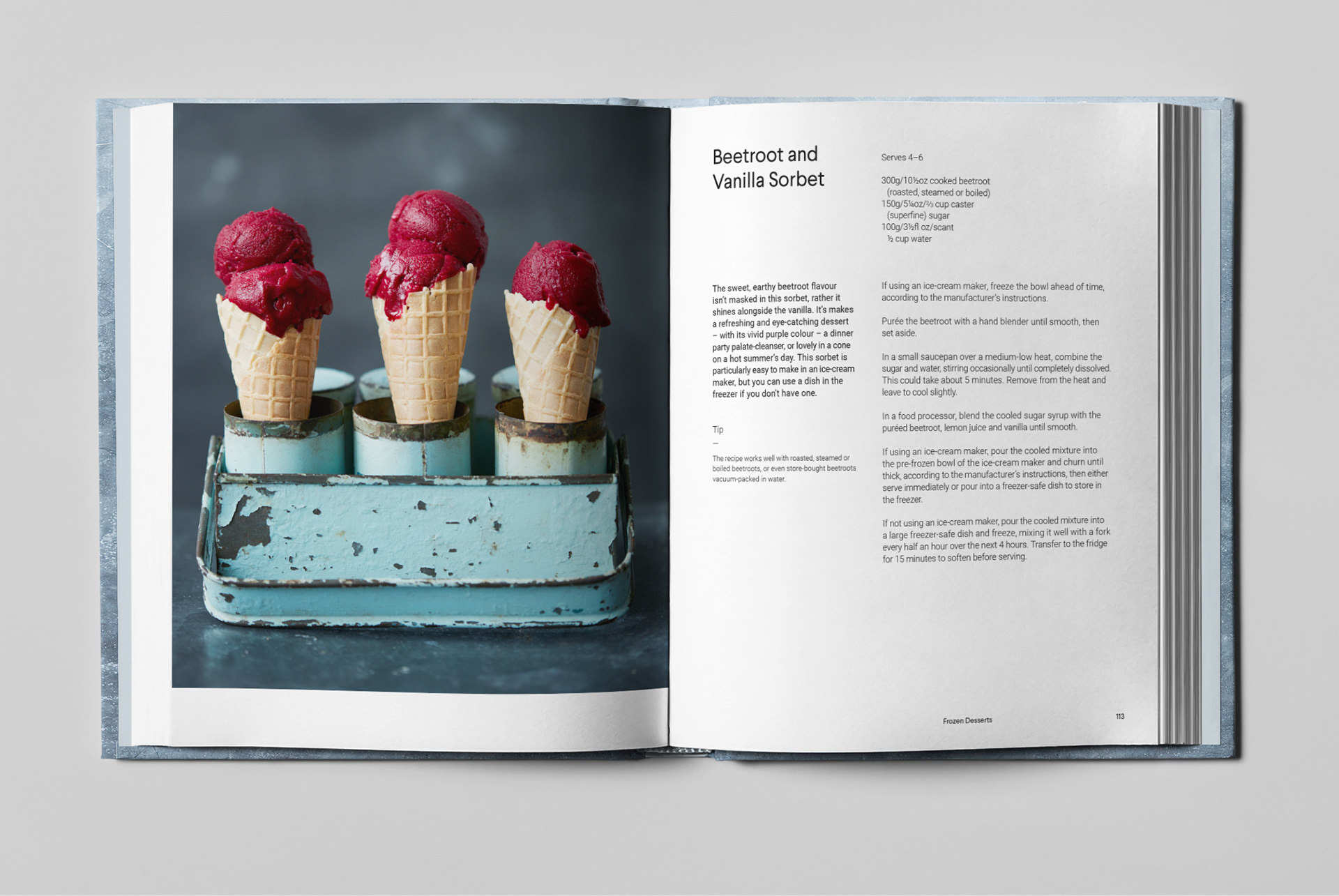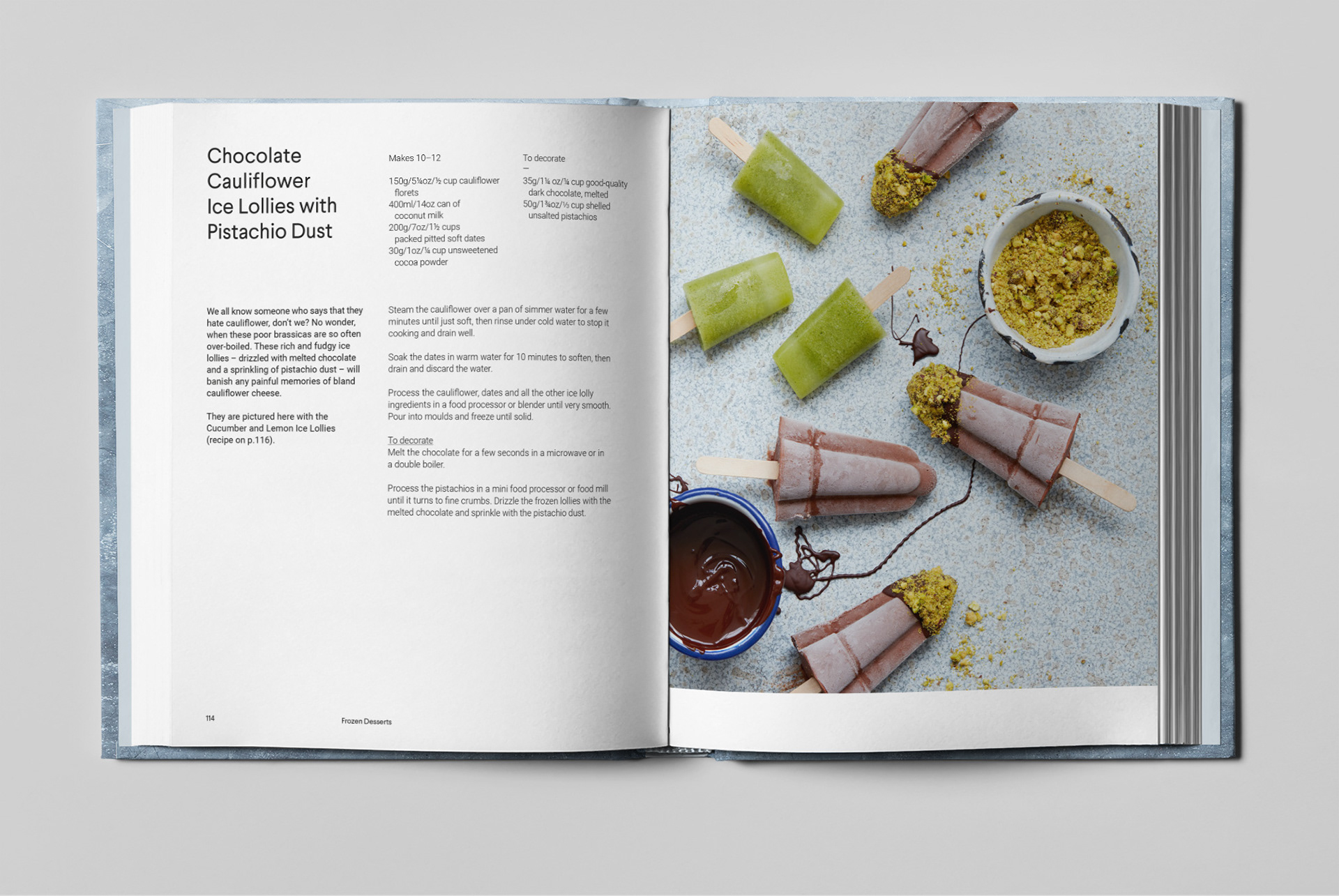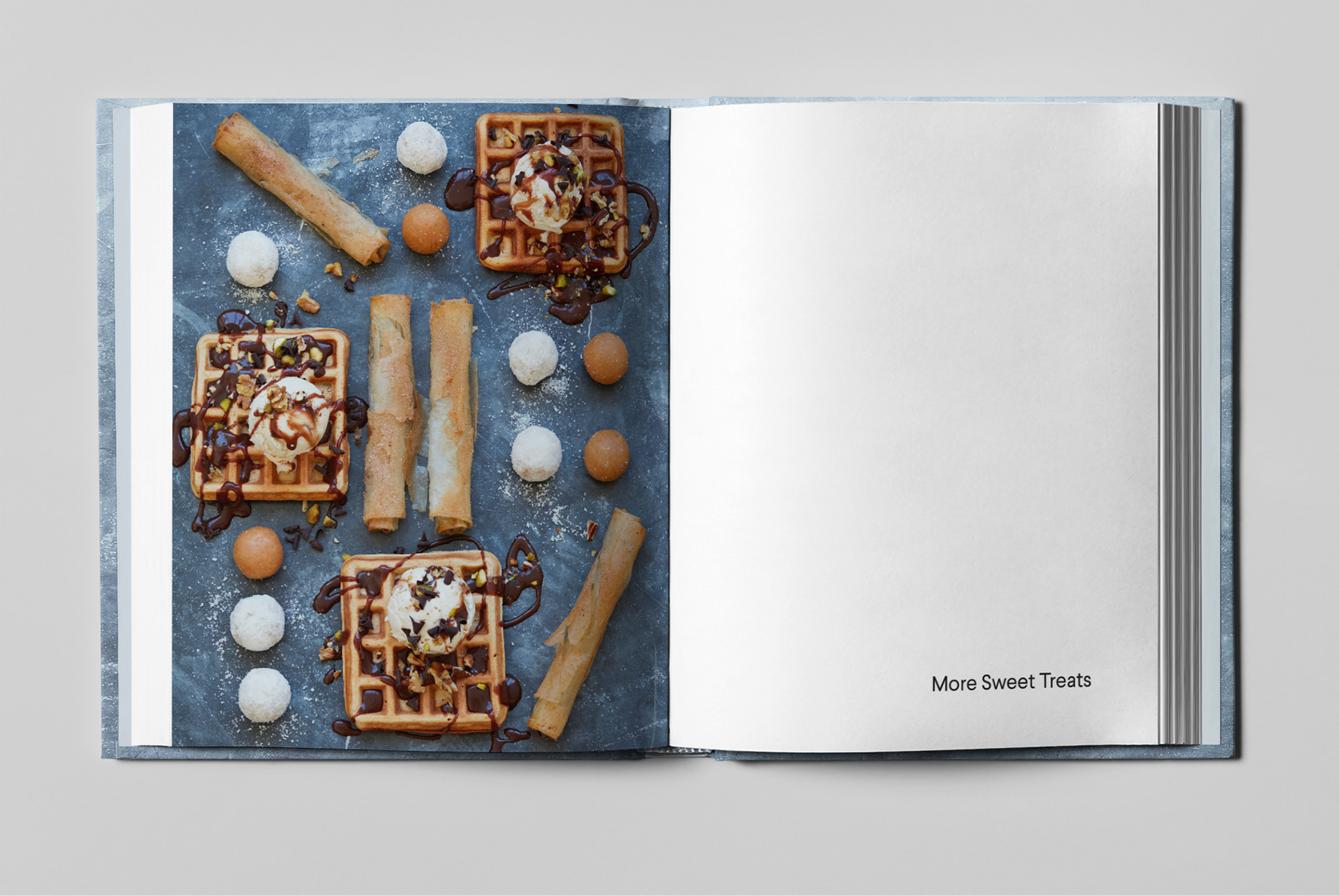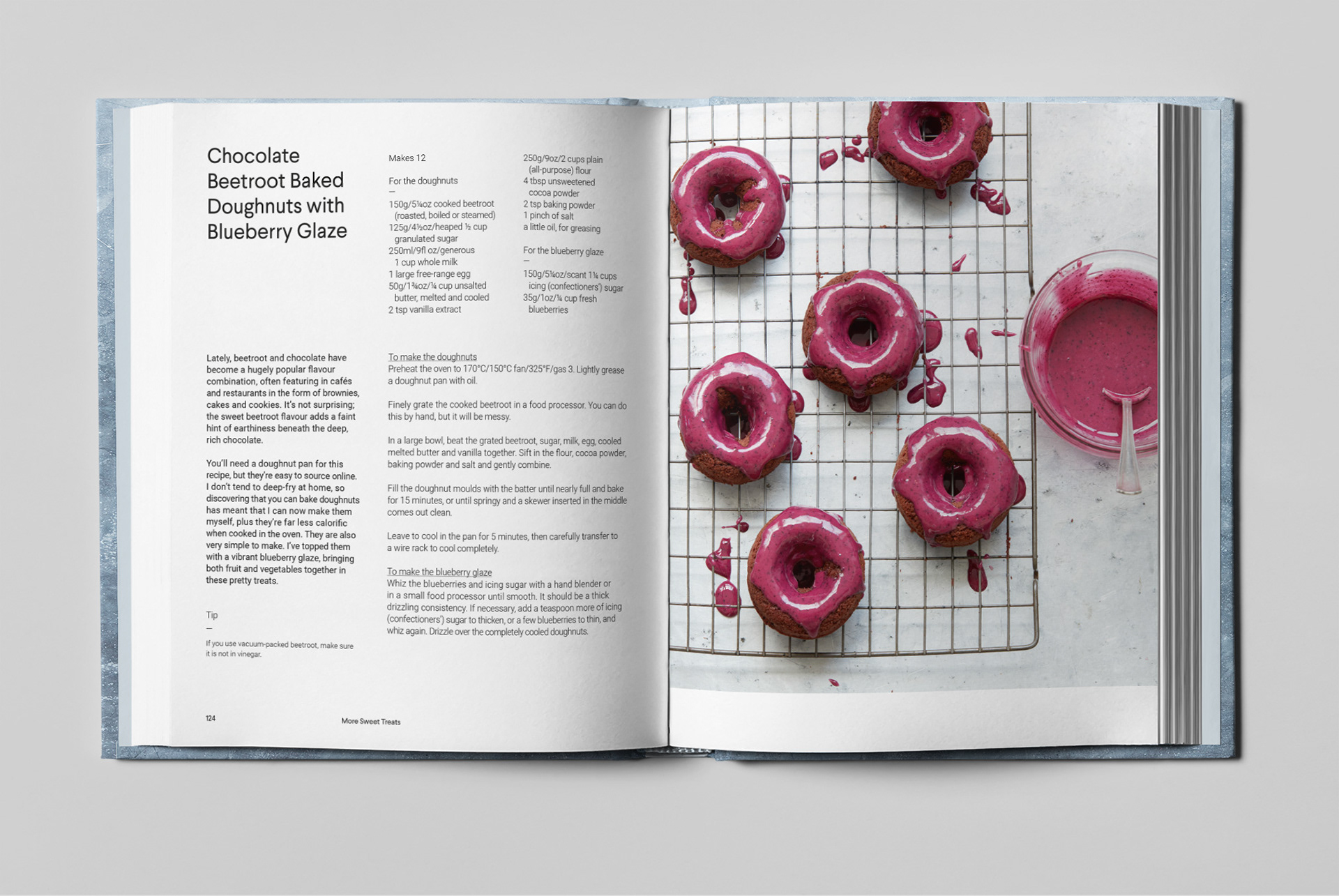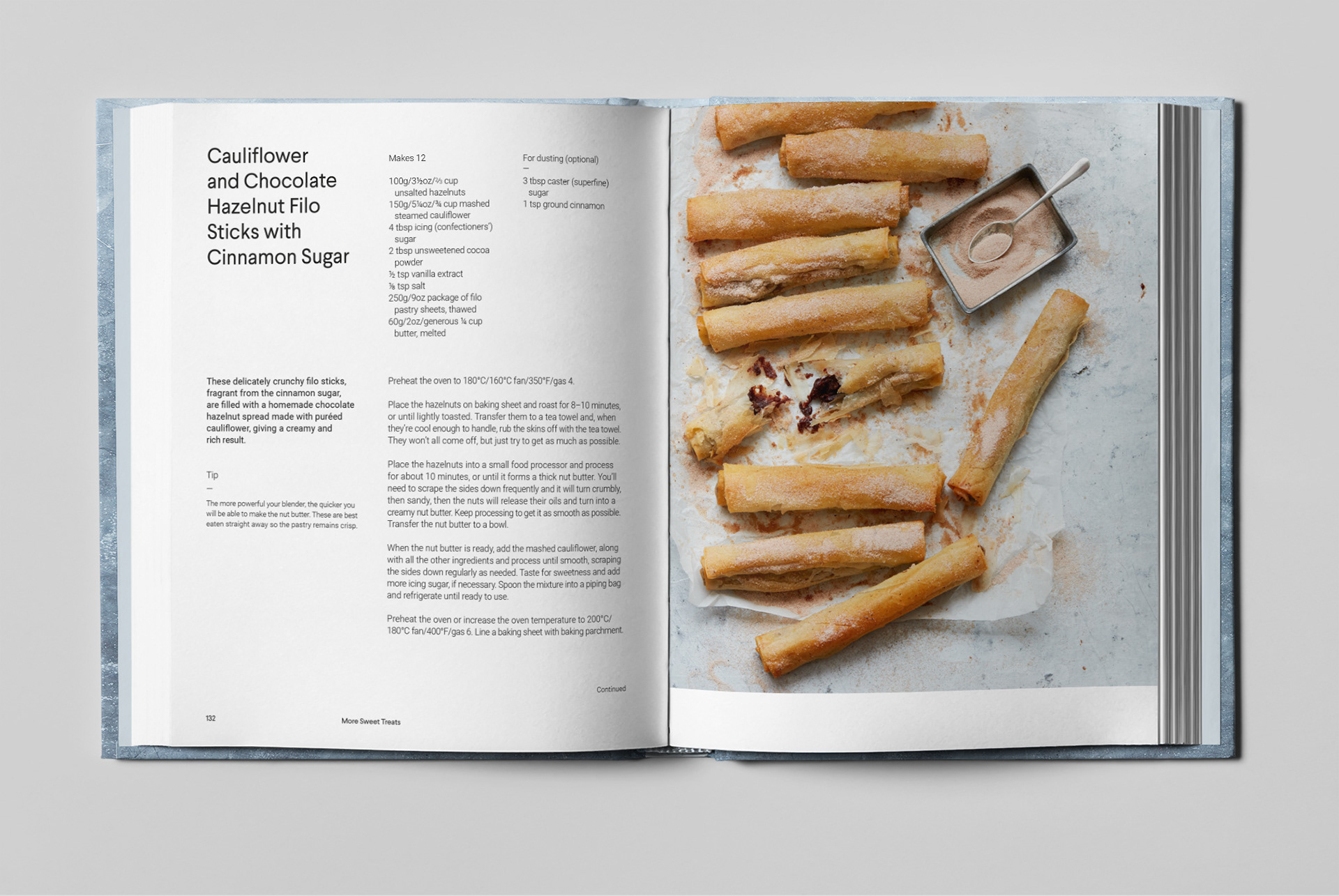 hardback / 144 pages
I'm not sure if healthier desserts mean that you can scoff more of them, but that's my story and I'm sticking to it!
As the recipes are the brainchildren of super blogger Kate Hackworthy (of www.veggiedesserts.co.uk fame), I familiarised myself with her site before designing the bookfair presentation and decided that a modern, clean approach was fitting for both Kate and the ethos of her food. The book then went on to be commissioned as per my initial design and I set about laying out the book and also art directed some of the photo shoots too.